Log Haven gets spooky
"Haunted Haven" is back at this fine dining restaurant in Millcreek Canyon. Take the scenic drive up and on October 29th, 30th and 31st enjoy a range of spooky specials by chef Dave Jones, not least a range of specialty cocktails too.
Due to the Covid concerns the restaurant will be putting the usually tarot card readings on hold for now – but guests are still encouraged to dine in costume, and the restaurant will be decorated to the hilt as ever.
6451 Mill Creek Canyon Rd, Salt Lake City, UT 84109
(801) 272-8255
log-haven.com
Hallowine at Hoof and Vine
Also getting on the seasonal fun, Hoof and Vine. Their Hallowine event spans both October 26th and 27th and features a four course meal, with optional wine pairings. The meal is priced $70 with wine and $55 without. Menu options include sausage stuffed mushrooms, beets, grilled pork and cheesecake. More details here.
7680 S Union Park Ave, Midvale, UT 84047
(801) 569-4645
hoofandvine.com
Franck's
Also getting in on the scary fun, this Cottonwood Height's fine dining destination. As well as offering their regular menu, the restaurant will offer an adult trick or treat menu on October 30th; the four course menu is price $65 and includes dishes such as albacore crude, black cod, Mary's chicken two ways and a pumpkin hand pie. More info here.
6263 Holladay Blvd E, Holladay, UT 84121
(801) 274-6264
francksfood.com
Craftoberfest
Do remember that this week is Craftoberfest in South Salt Lake. Given that this one is particularly close to my heart (and liver) I've written a much larger preview of the event here. Suffices to say this one should be fun, a celebration of all the improvements in the quickly changing downtown core of the city I now call home.
I'll be there, come raise a glass with me. Also we can talk about the world of puddings.
Sugar High Dessert Festival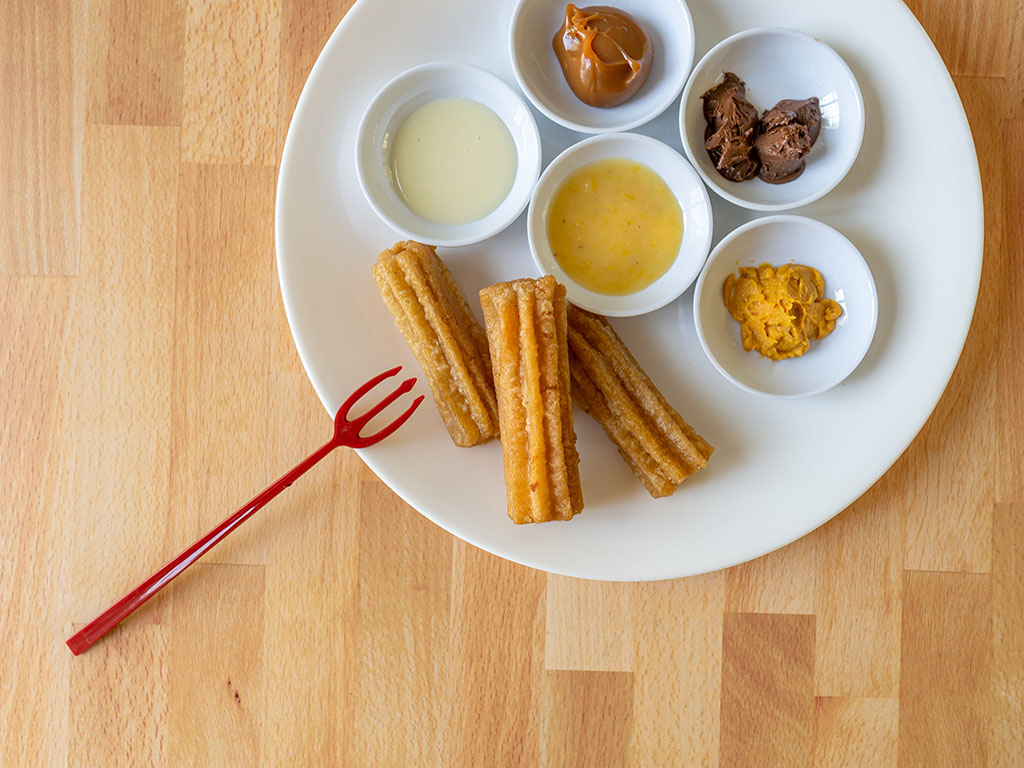 October 16th sees a Willy Wonka overload hit the Mountain American Expo Center in Sandy. At this all new dessert festival, 50+ sugared up vendors will be poised to send you into a dessert coma.
2,000 attendees are expected to descend and sample from a range of bakeries, chocolatiers, donut shops, confectioners and ice cream shops. Tickets are thirty bucks and vendors include:
Ambrosial
Annie's Crepes & Cakes
Aziza SLC
Bake & Berries Sweets
Batch Baked Goods
Blox Dessert Bars
Blue Water Bistro & Bakery
Bohemian Baklava
Bow Tie Creamery
Cache Toffee Collection
Chubby Baker
Cies Creations
Conte de Fée
Crave Cookies
Crumbl Cookies
Doki Doki
Donut Star Cafe
Dough Lady SLC
Dunked Cookies
Farmstead Bakery
Fatso Crema
Flake Pie Co
Floss Cotton Candy
Grapefruit & Thyme
JJ's Ice Cream
Kimmie's Kandies
Kiss Me Cake, LLC
Lenguitas Chamoy
Les Madeleines
Love Baked by Callie
Mallow Drama
Melissa's Goodies
Migajas Bakery
MountainDonuts
Native Bean
PCF Foods
Pearly Macaron
Plant Kandy
Puff Puff Cream Puffs
Rooster's Gourmet Popcorn
San Diablo Churros
Suss Cookie Company
Sweet Churros
Sweet E's Bakery
Sweet Violet Desserts
Sweetest Aloha
Swirls Cinnamon Rolls
Taste Artisan Chocolate
The Churro Company
The Dang Bakery
9575 State St, Sandy, UT 84070
Yuta garlic class with Gracie's Farms
Head to Wanship and Yuta to learn all about garlic. This Thursday, October 7th, the restaurant will be holding a special seasonal class (11.00 a.m. – 12.30). Cost is $135 per person with proceedings led by Lyndsey Gammon (head farmer at Gracie's). Notes for the event are as follows:
The yearly celebration of the end of season culminates in the beginning of another. Garlic is a crop that requires a long cold winter to come of age the following season. We honor and celebrate the end of one season and the beginning of another. It is a ceremonial experience that shows reverence for the land and the life it holds. Guests will learn about the life cycle of garlic, and all the harvestable stages. Guests will then shuck heads of garlic and participate in placing them in the ground. We mark each clove with our hearts to honor its long cold hard journey to come. Assemble your very own braid of garlic to take home to embellish your culinary creations. Includes wildflower mocktail, garlic braid, roasted garlic trio and hors d'oeuvres created by Chef Galen.
27649 Old Lincoln Hwy, Wanship, UT 84017
(435) 336-6420
aubergeresorts.com/bluesky/dine/
Table X celebrates 5 years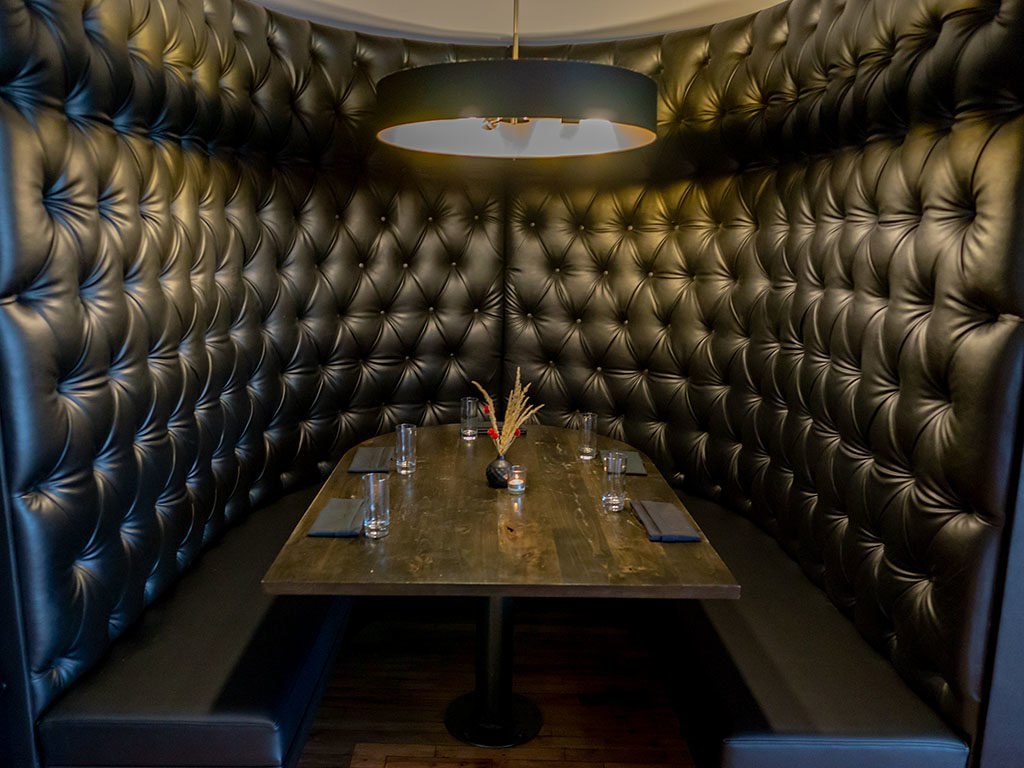 Celebrating five years in the biz, this Millcreek chef-driven outpost are offering a number of extra special ways to mark the auspicious event. Check out the range of options on Tock here, including options such as a seven course tasting menu (from $100 per person) that features highlights from the more than 150 different menus the restaurant has put out since their inception. As ever there are wine / alcohol free pairings as well as intelligent alternatives for veggies.
1457 E 3350 S, Salt Lake City, UT 84106
(385) 528-3712
tablexrestaurant.com
Park City Dine About
A reminder that the PC Dine About is currently underway, offering a range of lunch and dinner specials. The event runs until October 17th and offers a number of steals at the usually pricy area restaurants. Worth a check in, these specials at Bill White restaurants for example:
Billy Blanco's, Sushi Blue
$10 per person / 2-course lunch special
Grappa, Chimayo, Ghidotti's
$40 per person / 3-course meal dinner special
Windy Ridge Cafe
$20 per person / 3-course meal dinner special
Best Of The West
Cheese lovers should circle Thursday, November 11th in their diaries right now. From 5.00 – 8.00 p.m. the Best Of The West event will host a special event marking winners, past and present, of the cheesy event.
Held at Bewilder Brewing guests will be able to sample the best cheese and cheese plate accoutrements of the Mountain West as determined by the Judges of the 2021 Utah Cheese Awards. Admission includes a buffet of different styles of winning cheese as well as past winners, bread, sauces, etc. And of course you can pair all of that with craft beers from Bewilder.
Best Of The West writes that, "Proceeds help fund the work to organize and produce the competition in support of artisan producers in the states of Utah, Idaho, Wyoming, Montana, Nevada, Arizona and New Mexico. This cheese is the Best of the West."
445 400 W, Salt Lake City, UT 84101
Salt City Best Fest
Keep an eye on this one coming to The Leonardo in Downtown SLC on December 4th. Details are still light but the first of its kind event is being hosted by the Salt Lake Tribune, with an aim to become a yearly knees up.
The event's website states that the party will be held over three floors of the museum and feature the best restaurants and bars in town. At the time of press no names have been announced on the food side of things. Regular and VIP tickets are now on sale, with the latter offering higher end food and drink options. It should be noted that unlike other events that include access to food once you're in the door – this event does require food (and drink) to be purchased with tokens priced $4 and up.
I've yet to hear from the organizers, but as and when I do know more, you'll hear it here first!
209 E 500 S, Salt Lake City, UT 84111
Peru Food Fest – cancelled
Story updated October 7th with response from Vestar.
We've mentioned this one before, but if you had plans to attend, better check their Facebook page. Sadly this fun looking event that was imminent has now been cancelled. Taking to Facebook, the organizers wrote the following:
The Vestar Corporation (who manages and owns the Gateway Plaza) just gave us a last minute notice indicating that The Peru Food Fest is allowed to have ONLY 3 FOOD VENDORS. When we applied to have the PERU FOOD FEST we clearly stated that we wil have 14 food vendors and also in past festivals that we held at the Gateway Plaza we had at least 20 food vendors It is impossible to have a Food Fest with only 3 food vendors, and the only option left is to postpone the PERU FOOD FEST for the next year obviously in another venue. We apogolize but this situatiuon is totally out of our control. We will see you in 2022
Vestar contacted us with a rebuttal statement in response as follows:
The Peruvian event organizers agreed to our event policies and signed a contract which stipulated a maximum of three food vendors are permitted. This is the case for all our new events. As the festival date approached,  organizers violated these terms, putting us in the unfortunate position of having to cancel. Vestar had sponsored a portion of their rental fee as we were looking forward to having the event for the community to enjoy.
Keep the conversation going
Want to stay on top of the SLC food scene, minute by minute, dish by dish? Here are a few other places you should follow along:
Hi, I'm Stuart, nice to meet you!  I'm the founder, writer and wrangler at Gastronomic SLC; I'm also a former restaurant critic of more than five years, working for the Salt Lake Tribune.  I've worked extensively with multiple local publications from Visit Salt Lake to Salt Lake Magazine, not least helped to consult on national TV shows.
I'm a multiple-award winning journalist and have covered the Utah dining scene for the better part of fifteen years.   I'm largely fueled by a critical obsession with rice, alliteration and the use of big words I don't understand.   What they're saying about me: "Not inaccurate", "I thought he was older", "I don't share his feelings".  Want to know more? This is why I am the way I am.
This article may contain content provided by one of our paid partners. These are some of the best businesses in Utah. For a list of all our current and past relationships see our
partnership history page
.