Following on from our August deep dive into the challenges facing the hospitality industry, little seems to be have changed for the beset sector. Indeeed if anything, things are actually trending worse for many restaurant operators. In that last article, I pointed out that many businesses had begun touting a hopeful $15 per hour wage as an effort to attract staff. Well, it's been barely six weeks since that story landed and already its not uncommon to now see companies offering $20-$25. Sign on and retention bonuses are equally common.
One inevitable outcome from all of this, is of course higher prices on menus. Local trends map perfectly with those seen at the national level; RBO are reporting a year on year price rise of between 5-7% based on restaurant type.
With Utahns being a notoriously price sensitive bunch, especially when it comes to dining out, it's easy to see why many businesses would rather try anything but push prices. Recent weeks have seen local restaurant's increasingly take a different tack – reduced hours of operation. In an email sent out to guests, sushi group Tsunami (pictured above) recently confirmed such a move, writing:
We would like to express our humble gratitude for your loyal support for the past 19 years. The extraordinary events of the last year and a half have shown us how much you appreciate our efforts to give each of you a memorable dining experience, whether it's through curbside service or welcoming you into our stores.
As many of you are aware, the restaurant industry was experiencing numerous challenges even before the onset of the Covid 19 pandemic. These issues, including severe staffing shortages, have only been exacerbated by the pandemic and subsequent events. As a company, we have put a lot of thought into improving the work/life balance of our wonderful team members. We want to enable our staff to be able to spend more time with their families, pursue hobbies, improve their education and generally be healthier and happier. To that end, we have made the hard decision to discontinue Sunday service at all of our stores effective September 4th 2021. We believe that giving all of our team a full two days off every week will enable them to come to work energized, motivated and ready to give all of you an even better, more hospitable Tsunami experience.
The move isn't an unfamiliar one, and frankly it's one you should expect to see more and more. Case in point, Holy Smoke BBQ just confirmed Monday closures while Yummy's Korean BBQ announced the closure of dine in entirely for their new West Valley location.
The short to medium prognosis looks set to increase pressure on stretched restaurants. Data from the Department of Workforce Services shows the current unemployment rate now down to an almost record breading level of 2.6%. Bear in mind the all time low was just 2.4%. At our current rates we should hit or reach that by years end…
Latest Utah restaurant reviews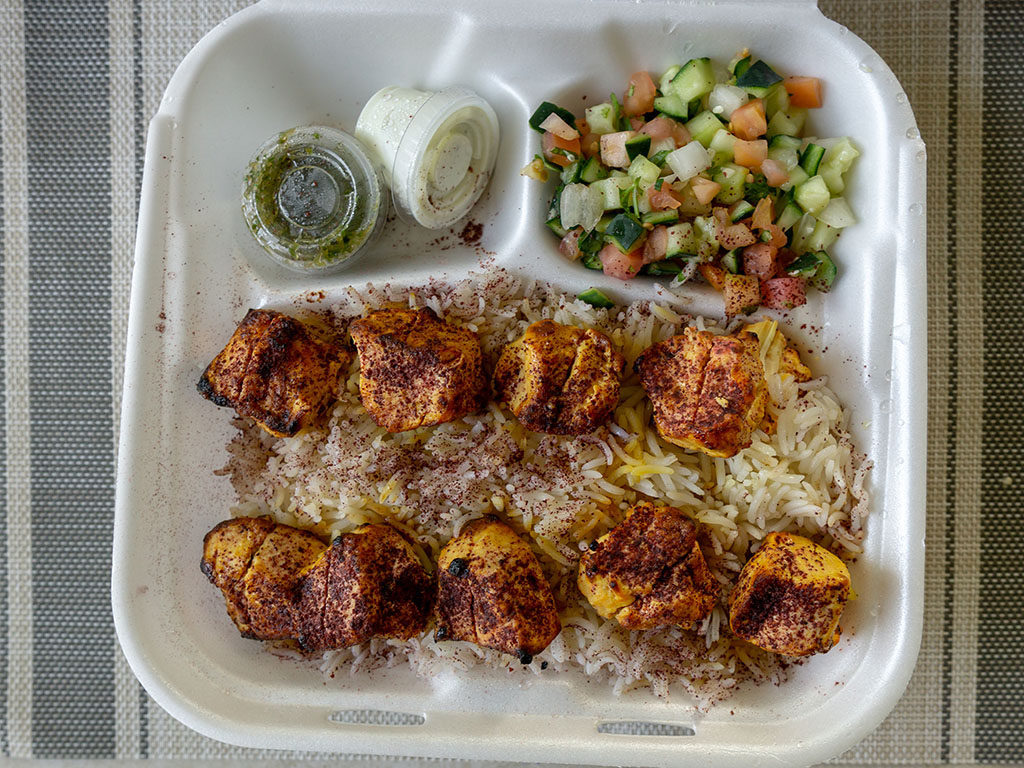 Looking for some brighter news? How about a restaurant review or ten to sink your teeth into. In the latest roundup of local writers, City Weekly's Alex Springer checks out Itto Sushi, The Local Greek, La Garnacha in Herriman and also samples a wide array of the food at the Utah state fair. Meanwhile colleague Miek Riedel toasts the new Park City Brewery Offset Bier.
Over in Utah Stories, Ted Scheffler runs the rule over the fancy pants Yuta at Blue Sky, Silver Star, Afghan Kitchen and also the new Ogden based Table 25. Val Phillips also talks about Table 25 on her Chew And Chat blog, as well as taking a look at fellow Ogdenites Brookey Bakes.
The Pines and Sunday's Best are the focus of write ups in the SL Magazine, while travel blog One Mile At A Time heads to the St Regis in Deer Valley, and goes into fabulous detail on the whole experience.
Menu watch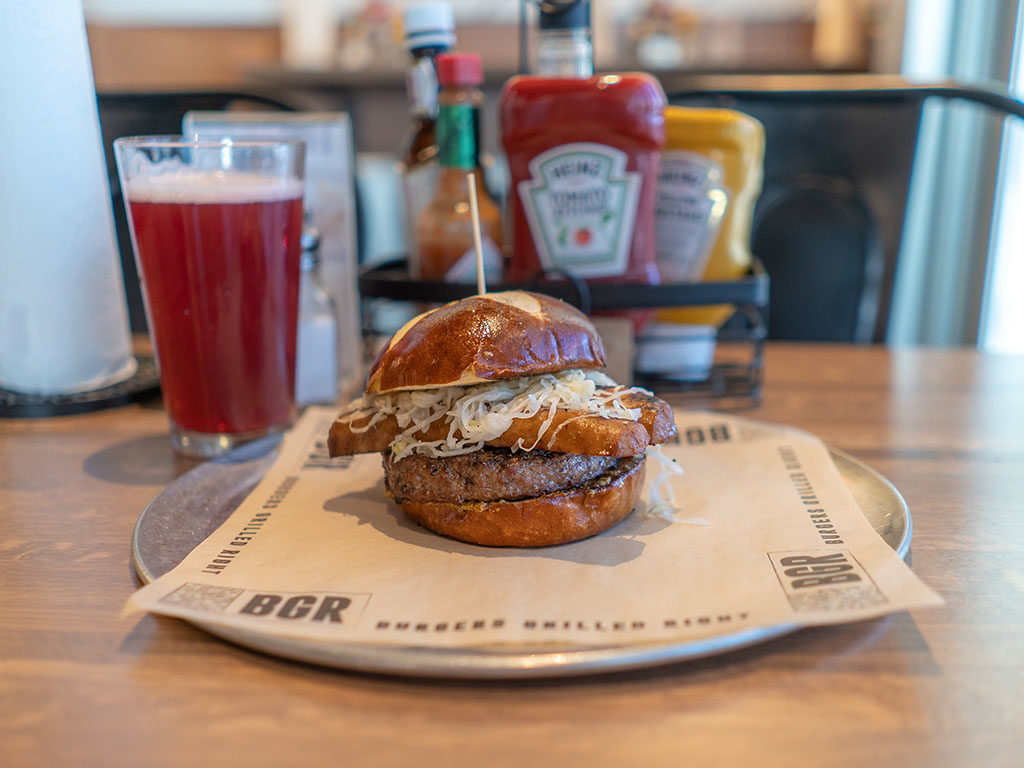 Avenues Proper – The well established nano-brewery space welcomes a new salmon dish to the menu this month, one that comes with dashi broth, rice cake, green onions, snap peas and radish.
BGR – The Oktoberfest burger is the special hitting the menu at this burger shop right now, and it's a cracker. Starting with a third pound patty cooked to order, the Oktoberfest loads on sauerkraut, grilled bratwurst, Muenster cheese, dark ale mustard and comes on a pretzel bun.
Blind Dog – Joining a raft of daily specials are two new options. A new tasty Tuesday will now be offered all night, Tuesdays from 5 p.m. while Thursdays welcome a get baked special- offering the restaurant's bad ass bakes at half price. The specials join existing offers such as Wednesday buck fifty oyster night and happy hour Mondays.
Curry Up Now – Offering free samosas for World Vegetarian Day on October 1st.
Epic Casual Dining – Limited time offer of two entrees for the price of one on Tuesdays, lunch or dinner.
Fleming's Steakhouse – Pumpkin spice season is here and with it, this downtown steakhouse has launched a new seasonal butter. Yep, you guessed it, spiced pumpkin butter is now on the menu and includes brown sugar, cinnamon and ginger flavors.
Mr Charlie's Chicken Fingers – The October flavor of the month at both locations of the fried chicken shop is garlic parmesan.
Sego – Head to Kanab as this restaurant celebrates the mid-Autumn . Fratures dishes include Sichuan noodle Soup $16, Beijing beef for $19, salt & pepper shrimp for $19 and Chinese banana split at $10.
SkinnyFats – New menu items at the HallPass based restaurant include a shrimp tacodilla with tempura shrimp, spicy slaw, pico, chipotle aioli, and pepperjack as well as a turnip taco that comes with filet mignon, pico, jicama, and habanero lime crema.
Vitality Bowls – A unique menu update is now available at the City Creek Vitality Bowls location. Dishes exclusive to the SLC branch of this national chain include supergreen goddess salad, chimichurri steak and a roasted potato bowl.
From the press releases…
Every month we get a deluge of press releases. Oh. So. Many. Releases. Amongst the avalanche of pointless kickstarters and hum drum updates, there's usually a few gems you need to know about. Here are the latest of note.
Chef Market begins on demand deliveries for restaurants
Chef Market is bringing on-demand wholesale delivery to restaurants, bars, caterers, cafeterias, golf courses and other food businesses in Salt Lake County. Restaurants can sign-up in minutes, order the products they need, and in just a few hours Chef Market will deliver them right to their kitchen.
As a former partner at the Pago Restaurant Group, Wendy Evans, founder of Chef Market, saw first-hand how challenging it was for chefs to fill last-minute needs and how much time owners and restaurant staff were spending driving around and shopping for those extra items to get through service. That challenge is even greater now with staffing shortages across the foodservice industry and Chef Market hopes to be an extra resource for restaurants when they need it.
"It's ironic," said Evans, "that restaurants provide most of the on-demand food delivered to consumers, but there hasn't been anyone providing delivery of on-demand wholesale products to restaurants. Chef Market was created to fill that gap."
Restaurants are stretched thin, and Chef Market wants to make it easy for chefs to fill last minute needs. Chef Market is built exclusively for foodservice, including favorites lists for easy repeat purchases, low minimum orders, tax-exempt options, multiple wholesale stores and suppliers in one place, credit card payments, no contracts or commitments, and flat delivery fee of $3.99.
"We are trying to build a service that's accessible to a range of food businesses," Evans explained, "from the corner coffee shop ordering their products for the week to a high-volume restaurant just needing extra napkins and heavy cream to get through the shift."
Chef Market is currently delivering across the Salt Lake Valley, from downtown SLC to Draper/Herriman. Restaurants can visit www.thechefmarket.com and start ordering in minutes.
Harmons hands out grants to local businesses
Harmons Neighborhood Grocer awarded Rojas Farms, Mama Africa and Solstice Chocolate $5,000 each as part of its Local Supplier Development Grant initiative. The annual grants program, now in its sixth year, rewards local businesses for their exceptional dedication and effort in providing high quality products to Harmons for its customers.
Rojas Farms of West Jordan is an agricultural cooperative specializing in Fresh Produce, Melon Farming, and vegetable growing.
Solstice Chocolate is an artisan Chocolate maker located in Salt Lake City, Utah. Its award-winning bean-to-bar chocolate is handcrafted using the finest single origin cacao from all over the world.
Mama Africa produces unique authentic African sauces and products made from local raw ingredients.
"It's so rewarding to be able to offer these local products in our stores and support the continued growth and success of these diverse, women-owned businesses," said Mark Jensen, Harmons president and CEO. "We are so proud to have the opportunity to be involved with so many of our local small businesses that exemplify excellence, initiative and community pride."
Harmons past grant recipients include: 2020: Bitter's Lab, Salsa Queen, and Days Fresh Produce2019: Chocolate Conspiracy, Mamachari Kombucha and Shaffer Farms
2018: Bar 10 Beef, McFarland Farms and Hollow Tree Honey2017: Caffe Ibis, Heber Valley Milk & Artisan Cheese, Kodiak Cakes2016: Mezzo Chocolates, RubySnap Fresh Cookies, Intermountain Specialty Food Group, Drake Family Farms
This year, the recipients are notably all women-owned businesses and Rojas Farms and Mama Africa are also BIPOC (black, indigenous, and other people of color) owned.
Harmons continues to focus on providing customers with an extensive selection of local items. They partner with more than 350 local vendors, making it one of the most comprehensive selections of local items in Utah.
Park City Dine About returns for 2021
The Park City Area Restaurant Association (PCARA) invites guests to the 9th Annual Dine About Park City. Locals and visitors can savor Park City's world-renowned restaurants for exclusively discounted prices. Dining experiences at 15 PCARA member restaurants include 2-course lunches for just $10-$15 per person and 3-course dinners for $20-$40 per person.
The Park City Area Restaurant Association is the umbrella organization for more than 70 restaurants in Park City, Utah. The organization supports and promotes the large variety of award-winning restaurants in the Park City area. Every year, thousands of residents and visitors are exposed to Park City's eclectic dining options through a variety of events that the Park City Area Restaurant Association hosts. The events include Savor the Summit, Park City Dine About and Online Cocktail Contest. For a list of member restaurants, their locations, cuisines, pricing and features, please visit www.parkcityrestaurants.com.
Dine About specials are being offered at the following PCARA member restaurants:
Billy Blanco's
Chimayo
Este Pizza Park City
Flanagan's on Main
Ghidotti's
Grappa
Handle
Purple Sage
Riverhorse on Main
Salt Box Eatery & Catering
Shabu
Silver Star Café
Sushi Blue
Versante Hearth & Bar
Windy Ridge Café
Friday, Oct. 1 – Sunday, Oct. 17, $10-$15 per person for 2-course lunches, $20-$40 per person for 3-course dinners
Swig launches breast cancer fundraiser
Swig, the highly popular and fast-growing drink shop, today announced the launch of its second annual "Save The Cups" campaign, which raised more than $161,000 during October 2020, with a goal to raise more than $175,000 in October 2021. The money will go directly to women fighting breast cancer to pay for outstanding or upcoming medical bills, which often cost upwards of $15,000.
New to the campaign this year — customers will be able to nominate themselves, family and friends, to receive help at savethecups.org. Swig's fundraising website has a form where people will be asked a few questions about themselves or the nominee to be considered to receive the money. Swig will have a three-person panel that reviews each entry, and recipients can receive amounts between $5,000 and $20,000 that will go directly to help pay for medical bills.
"Being a breast cancer survivor and also having been on the receiving end of the generosity and kindness of others, 'Save the Cups' is very personal to me," said Nicole Tanner, Swig's founder. "I feel incredibly fortunate to be able to partner with Swig's generous customers to pay it forward and help others get the life-saving procedures they need without the financial burden that often accompanies them."
Throughout the month of October, customers can participate in Swig's weekly campaign offerings, and all month long can purchase one of the custom "Save the Cups" drinks — The Founder and Unbreakable — and $1 of the purchase price of each of those drinks will go to the campaign. Finally, customers can add a donation to any Swig order.
Week 1: Sticker Pack (3 stickers sold for $3, donating $3 to the cause)
Week 2: Save the Cups Shirts (sold for $20, donating $10; available in stores and online)
Week 3: 44oz Tumblers (sold for $25, donating $10)
Week 4: Pink Thread Wallets (sold for $16, donating $10)
All month long: Customers can make direct donations to the campaign at any Swig location. Additionally, $1 will be donated for every Unbreakable (Sparkling Water + Grapefruit + Mango Puree + Fresh Lemon) and The Founder (Diet Coke + Sugar Free Coconut + Fresh Lime + Coconut Cream) sold in any size.
For more information on the "Save the Cups" campaign or to make a donation, please visit: savethecups.org.
In other news
Keep the conversation going
Want to stay on top of the SLC food scene, minute by minute, dish by dish? Here are a few other places you should follow along:
Hi, I'm Stuart, nice to meet you!  I'm the founder, writer and wrangler at Gastronomic SLC.  I'm a multiple-award winning journalist and have written in myopic detail about the Salt Lake City  dining scene for the better part of seventeen years.
I've worked extensively with multiple local publications from Visit Salt Lake to Salt Lake Magazine, not least helped to consult on national TV.   Pause those credits, yep, that's me! I'm also a former restaurant critic of more than five years, working for the Salt Lake Tribune.    I'm largely fueled by a critical obsession with rice, alliteration and the use of big words I don't understand.   What they're saying about me: "Not inaccurate", "I thought he was older", "I don't share his feelings".
Want to know more? This is why I am the way I am.