Sorry. That was clickbait 101 – but hey, I got your attention right? And mindfulness really is needed here – at least if you want your favorite restaurant to survive the next couple of years. Following on from last September's changing face of the industry article, I wanted to take another look at what's happening right now in the industry – and frankly – the landscape has never been more challenging for small restaurants.
The last eighteen months have been grueling, and there's no point sugar coating it, the future looks increasingly brutal. A number of factors are putting more and and more strain on independent businesses, and I guarantee we have many more closures waiting in the wings.
Nine to five
The big issue under the spotlight right now is the holy triumvirate. Wages. Hours. Benefits. Despite some stories citing millennials love of van life (huh) the reality is obviously more nuanced; a non salaried role of $2.13 per hour without benefits, it's hardly the stuff of dreams.
None of this is new of course. Local restaurants were in similar pickle pre-pandemic, albeit with the lure of an overflowing tip jar on a busy night . Covid-19 turned the world upside down and it remains to be seen if things will ever be the same again. I wouldn't count on it.
While it's commendable to see many businesses now offering higher base wages – $15 per hour is touted routinely as the new gold standard – there's still plenty of way to go. For some context, even the Golden Arches are looking to get employees to this basic level.
The state of Utah currently reports an official unemployment rate of 2.7%, less than half the national average. That's just 44,000 or so folks available for work in Utah right now according to BLS data. How many positions are out there to fill? A DWS spokesperson put the June number at somewhere between 50-70,000 in this interview. Meanwhile an August report by Utah.gov puts total job postings in the last six months at some 120,000. Math has never been my strong point but I think I see a small problem here.
The numbers all add up to what is the perfect employee's market. Sign on bonuses at some local restaurants are reputedly now going as high as $2000 (even dishwashers can command $500), while a recent job fair at local Sapa group ended in a whimper. In fast food land KFC and Del Taco are both taking different approaches to the problem.
Some will rightly point out that hospitality jobs have an inherent allure beyond mere dollars and cents though. The flexibility of such positions has long been the refuge for those who need irregular hours. The world just isn't what it was even five years ago though. A cash strapped student no longer needs to wait tables for those textbooks. In 2021 they can lean into a variety of gig economy tasks like Instacart, Uber and DoorDash. Those big names are merely the tip of the iceberg, below the surface are endless options ranging from personal tutor to odd job handy person. Heck, I saw a pet setter position that paid $15/hr just this morning. Would you rather sit on the sofa watching Netflix with a new furry friend, or stagger around on your feet all night long controlling angry strangers.
Lets put that $15 per hour wage into some context as well. Working even a forty hour week (not out of the imagination) yields a little over $31,000 per annum, a rough take home of $25K. With the average rent in Salt Lake county assuredly now passing the $1,200 per month mark, this puts solo renters into what the Deseret News cites as "severely cost-burdened, meaning they pay more than 50% of their income on rent, according to state and federal data."
I'd argue this isn't a matter of patriotic duty as has been suggested in some parts, this is basic economics. Mind you I suppose we could start throwing up a few khrushchyovka.
Lastly it should be noted that we're almost knocking on the door of record unemployment levels. That low tide was set back in 2006, with just 2.4% unemployed. Should we reach or surpass that level again, is it even plausible to suggest that staffing issues are merely the fault of some recalcitrant worker class refusing to get off of Tik-Tok and federal benefits. Quite.
Supply and demand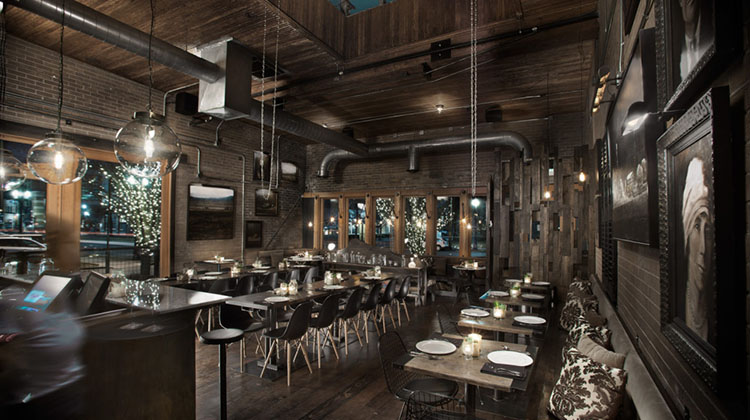 A recent ad-hoc survey of Utah restaurant owners on Facebook (by the Trib's Kathy Stephenson) revealed a slew of shortages, everything from cleaning supplies to glass products to chicken wings. Comments ranged from the exasperated, "Canola is a joke right now! More than doubled in price. New crop won't be ready until October ", to the existentially alarmed, "With the cost of gas and ice cream going up so significantly, I might be priced right out of business".
This echoes the national picture where items galore are constrained – pickles to hot sauce to green tea have all seen supply issues; the big guns in the industry are already experimenting with how to twist these challenges to advantages. Wing Stop debuted their new Thigh Stop concept amidst chicken wing concerns. Just be thankful you don't live in California right now, where bacon might be off the menu entirely. Perhaps start switching up those prayers for rain to pork right about now.
Shortages mean higher prices, and in an industry where margins are already notoriously thin (POS provider's Toastab reckon the average profit margin in restaurant land is a minuscule 3-5%), that's a cast iron guarantee of pricier menus.
According to BLS data we're already seeing this come to fruition, with more than a 6% year on year increase in menu prices. As businesses solve their labor conundrums, we've probably yet to see cost increases factored in fully.
Supply and demand
If surging prices and shortages weren't enough to contend with, here's some more fun. Reports abound (see here and here and here) nationwide of major US food distributors either delaying, reducing or cutting off service entirely to some restaurants. Even if you can purchase the product you need, you might still not actually be able to, you know, get the damn thing.
I'd be remiss at this point to not mention out latest site sponsor. For any local restaurateurs struggling with supply chain issues, check out The Chef Market – a new local Utah wholesale outfit. While the headline grabbing feature is their Instacart like on demand delivery within 2 hours; the business also providers regular wholesale food delivery service that can be scheduled ahead of time – and they're eager for business. In case you needed any extra convincing, Chef Market is the work of Wendy Evans (formerly Pago group) and knows her stuff inside out.
What's for certain is that food suppliers are facing their own labor and cost crisis (gas is up 52% year on year right now) and the smaller accounts are the first on their chopping blocks. Speaking of which…
Never break the chain
Big and small, franchises continue to flock to Utah and the droves of customers the Beehive promises. You can rail against this all you want, but it's like blaming James Corden for his inexplicable success; some things you just have to accept no matter how illogical. In recent months Utahns have gone apoplectic for Raising Cane's chicken finger charms, apparently so much so, police descended to regulate the insatiable flow of traffic – 150 cars in the drive-thru? Welcome to Utah. Before that it was the seismic waves of Shake Shack erupting. Before that In-N-Out had locals desperately seeking to verify the wild claims of our California friends. Utahn's we're told, love their chains1.
Next? Well Panera Bread recently touched down at the new SLC airport – the spearhead of an expected larger assault on the state. And while the menus of White Castle and Whataburger remain distant for now, ABC4 reports that Jack In The Box seems likely to move their forces into Northern Utah sooner than later.
Meanwhile the much storied chicken sandwich war ignited by Popeyes back in 2019 continues to rage away, with ever more combatants eager to fire a salvo. Just recently QSR Mag reported on ten hot chicken concepts that are expected to fly the coop, with at least one headed our way; San Diego based Crack Shack will launch locally soon, with rumors suggesting it might be swooping into the old Mazza space in the 9th and 9th.
All of this is before we even talk about the increasing hegemony of local businesses embracing the go big or go home mentality; Sicilia Mia, Itto Sushi, Cupbop, R&R, Mr Charlies/Penny Ann's Cafe. Just a handful of names looking to connect Utahn's love of the predictable and replicable with a plate of something local.
Smaller out of state operators have similar ambitions. The Chicken Shack (oh hai there chicken) Nacho Daddy and Carson Kitchen all made the journey from Vegas in the last 12 months. Steakhouse chain Capital Grille is expected to hit Regent Street in downtown SLC in Winter 2022. Flanker is a huge concept coming to the Gateway soon.
Each and every one of these openings needs dishwashers, servers, cooks and chefs. Bartenders, cleaners and a cast of millions. Each is another hefty account for stretched food suppliers. More and more Pascals on increasingly smushed independents.
1 Lies, damn lies, statistics addendum. Data compiled in this report actually Utah has 31st in the nation for fast food restaurants per capita. That said, we do rank dead last in full service restaurants.
So lets recap
All is not well in small restaurant land. Operators are facing a multiple whammy of threats. Utah is headed toward record employment levels but has tens and tens of thousands of positions available – across myriad industries. Restaurants are being outcompeted for labor in both wages, benefits, perceived stability, and in some part – working conditions. You don't have to fight with an anti-masker while offering customer service support from the comfort of your home.
Meager profit margins are being squeezed even further by supply side pressures and rising cost of ingredients. The overall market place is becoming fiercer and fiercer – especially in a state that loves fast, casual and cheap.
Restaurants are faced with the reality of curtailing opening hours, running with limited staff, while offering potentially limited menus, at higher costs to the diner.
Stop the bus, I want to get off
Depressed yet? The picture is a sobering one. More restaurants will absolutely go to the wall in the years ahead – maybe it'll be your favorite spot in town. I'm hoping it's not. If there's any point to this article, it's a timely reminder to support your cherished local eatery the best you can. I've said it before, spend your dollars with the businesses you want to stick around.
Eat often. Smile. Tip well. Be patient. Don't be an asshole. Tip really well. Spend your cash like the life of your favorite restaurant depends on it. It does.
Hi, I'm Stuart, nice to meet you!  I'm the founder, writer and wrangler at Gastronomic SLC; I'm also a former restaurant critic of more than five years, working for the Salt Lake Tribune.  I've worked extensively with multiple local publications from Visit Salt Lake to Salt Lake Magazine, not least helped to consult on national TV shows.
I'm a multiple-award winning journalist and have covered the Utah dining scene for the better part of fifteen years.   I'm largely fueled by a critical obsession with rice, alliteration and the use of big words I don't understand.   What they're saying about me: "Not inaccurate", "I thought he was older", "I don't share his feelings".  Want to know more? This is why I am the way I am.
This article may contain content provided by one of our paid partners. These are some of the best businesses in Utah. For a list of all our current and past relationships see our
partnership history page
.