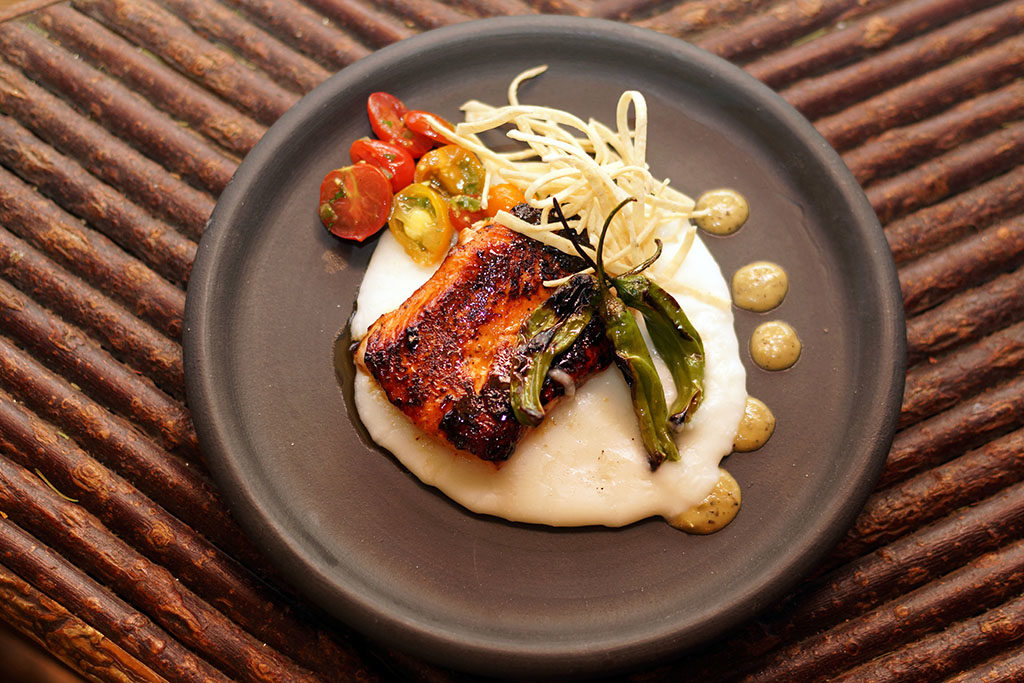 Mother's Day 2020
I don't know if it was my dispirited take on the outlook for this years proceedings, but restaurants have stepped up a gear this week. A whole slew of options for Mother's Day are now available. Here are the ones we know about so far, we will keep updating on a daily basis as we get info on more, expect a few more:
Avenues Proper – Offering a variety of ala carte items curbside. Menu and more info.
Bewilder Brewing – Launching a new Sunday brunch menu with specials, shandys and lemonaid radlers available too. More info.
Buca di Beppo – Multi course meals available via curbside and pickup. Prices run $12-$14 per person. More info.
Caffe Molise – Ala carte brunch menu, available curbside to go. Menu and more info.
Cucina – Curbside pickup specials featuring Angus prime rib or blood orange crusted sablefish. More info.
Franck's – Available noon through six a four course meal via curbside pickup, cost is $50 per person. Menu and info.
Gourmandise – Mother's Day brunch to go. Order online, then pick-up Friday, Saturday or Sunday. Menu and info.
Hearth And Hill – Curbside take-out or free delivery brunch set meal. The feast for 6 is $125 and can be pre-ordered by calling 435-200-8840. Menu and info.
Hub And Spoke Diner – Mother's Day To Go Family Meals. Options include: Brioche French Toast Kit (serves 5-6), Sour Cream Pancakes Kit (makes 16), Freshly Juiced Mimosa Kit, House Made Bloody Mary Kit, La Barba Group Coffee. More info.
Log Haven – Offering both limited in house dining as well as curbside to go options starting at $45 per person. More info.
LongHorn Steakhouse – Regular menu available for curbside pickup at LongHornSteakhouse.com.
Marie Callender's – Offering fully-cooked Mother's Day meals for the whole family to enjoy together at home. From classic entrees like pot roast and pasta to Marie Callender's specialty quiches. More info.
Manolis – Brunch items available curbside to go. Orders must be in by 6 p.m. on Friday and the pickup time will be on Mother's day, 8-11.00 a.m. More info and menu.
Olive Garden – Providing two ready-to-bake bundle options — Giant Cheese Stuffed Shells or Classic Lasagna. Bundles include a jumbo house salad with a bottle of signature Italian dressing, one dozen ready-to-bake breadsticks and choice of homemade Alfredo or Marinara dipping sauce. Giant Cheese Stuffed Shells serve up to five people starting at $40; Classic Lasagna serves up to 8 people starting at $50. Curbside or delivery available via www.OliveGarden.com.
Pago – Five course Mother's Day meal to go. Fully cooked meals by head chef Phelix Gardner, ready to heat & serve. Pre-order by this Friday, May 8th, with pickup Saturday May 9th. More info and menu.
Provisions – Ala carte brunch items available to go curbside. Load their online menu, select pickup on Sunday for full details here.
Stratford Proper – Ala carte specials available curbside for pick up. Menu and more info.
Table X – A limited of Mother's Day Boxes are available for online ordering for pickup this Friday only! Box includes 2 butter croissants, 1 loaf of sourdough & butter from Table X, coffee, tea, jam, & honey from Campos, Tea Zaanti and Amour Spreads. More info.
Tres Hombres – Family packs for four or eight people available curbside to go. More info and menu.
Toscano – Looking to offer a limited dine in option. More info.
Trio – A number of menus for both brunch and dinner, available curbside to go. Menu and more info.
Weller's Bistro – Family meals to go. Prices run $36-68. More info.
Dine in options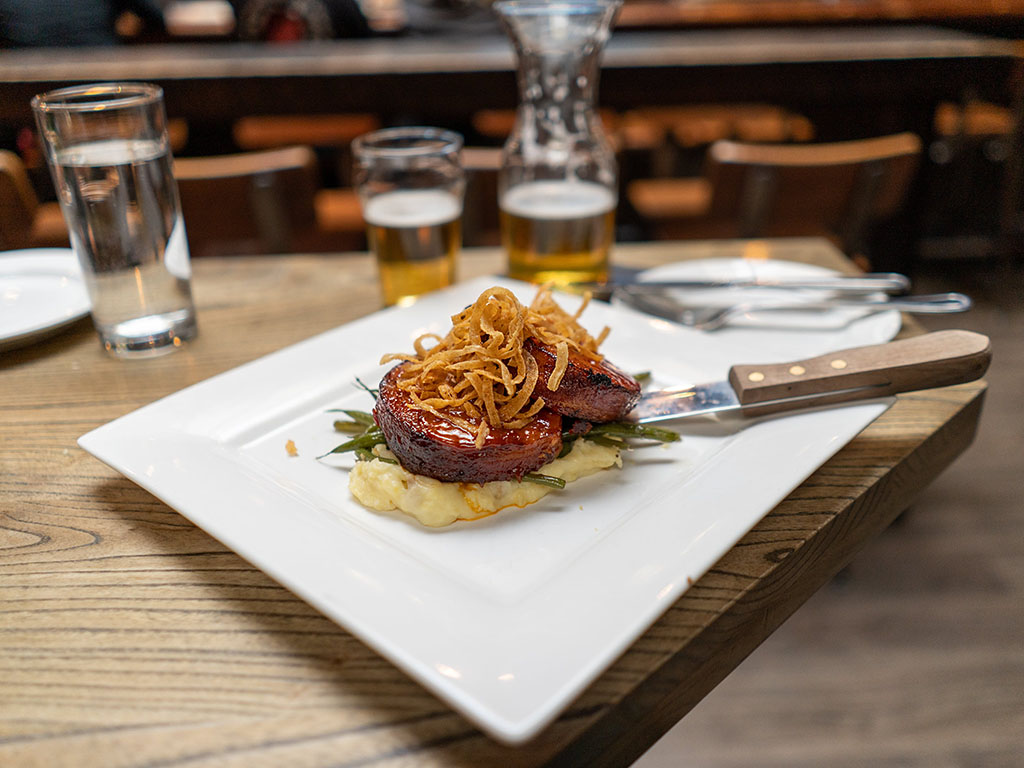 Whether you think it's a good idea or not, May 1st saw the formal downgrading of the official risk level for Utah. With that change, some limited openings of restaurants and dine in options around the state too. We've started to compile a list of those options here. Again, we will update this on a daily basis as we hear more. The following restaurants made the inaugural list. Ordered by county, and the date they plan to open.
Remember to call any restaurant directly before you head out to double check their current status, and any rules that may apply.
Salt Lake County
AC Hotel Lounge – May 6th
Bandits Bar And Grill – May 4th
Barbacoa 9th and 9th – info via one of our readers
Bourbon House – May 1st
Chedda Burger Gateway – May 1st (via Gateway PR)
Cultivate Craft Kitchen – May 7th
Curry Fried chicken – May 5th
Cliff Dining Pub – May 7th
Fleming's Steakhouse – May 7th (via Gateway PR)
The Garage – patio only May 4th
Hoof And Vine – May 8th
London Belle – info via one of our readers
Maria's Mexican Restaurant – May 4th
Mid City Pub – May 5th
Midici Gateway – May 5th (via Gateway PR)
Siegfried's – May 5th
Tiburon – May 4th
Tradition – info via one of our readers
Toscano Draper – open May 5th
Tuscany – May 3rd
Whiskey Street – May 1st
White Horse – May 1st
Utah County
Rimmels – May 7th
Davis County
Chef D's Philly's – May 5th
Greek Garden – May 4th
Curbside and delivery updates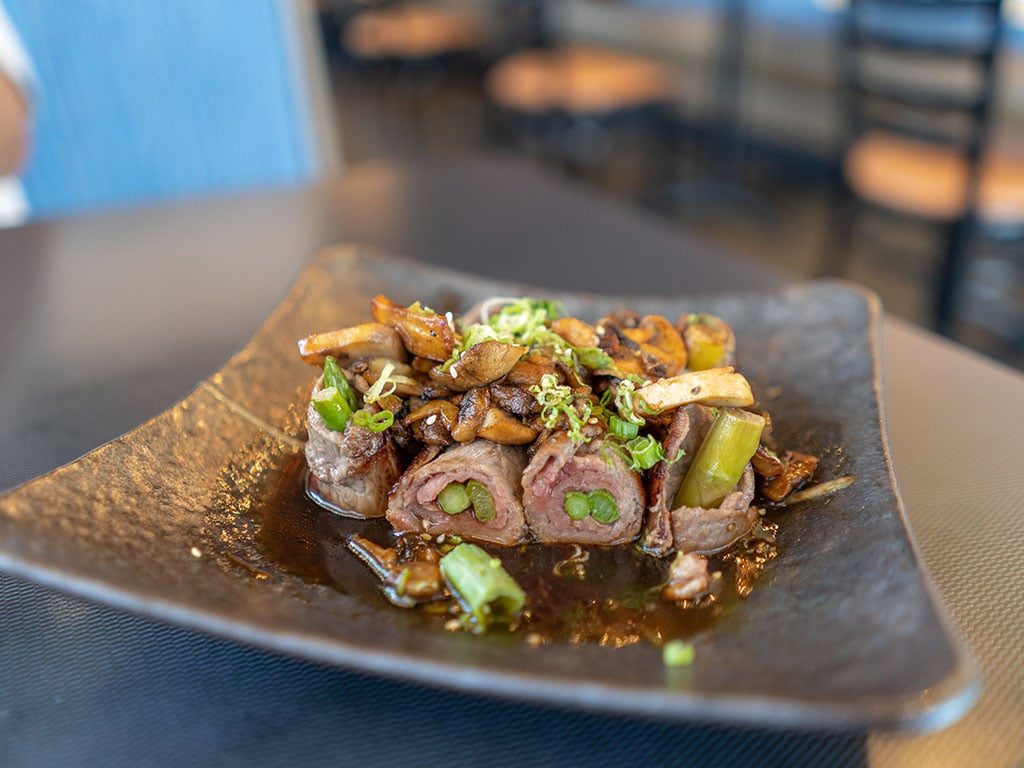 For many of us, curbside and delivery remain the safest and sane options for the time being. Thankfully virtually all restaurants realize this. More and more are starting to offer new or refined menus; and for what it's worth I haven't yet heard of any business that's ceased curbside in favor of encouraging dine in, Here are some of the latest updates:
Bill White Farms – More items have been added to the list of farm fresh products available at this Park City farmstead. Ground beef and pork as well as a range of beef cuts- from ribs to roasts to steaks are now available, as are baking essentials like bread flour and yeast! Check out the shop link above, or some of the individual items listed below. Shop online here.
Copper Onion – Ryan Lowder's New American restaurants have been shuttered for a while, Lowder previously commenting on safety concerns. Lovers of the groups of restaurants should note they plan to return to curbside options on May 8th. More info.
Manoli's – Another popular restaurant that's been shuttered for a while – now set to make a return via curbside. More info.
Crow And The Pitcher – A brand new curbside menu from this Murray bar. That menu features reuben egg rolls. Need we say more?
Stanza – Continuing to evolve and update their family meals available curbside. More info and menu.
Sut Thai – This SLC Thai food delivery service are offering great family deals right to the door step. The new family combo is priced $27.99 and feeds a family of 4. You can chose any 3 entrees and appetizer. More info.
Takashi – Building on the success of their dinner service, the extremely popular sushi spot is now set to offer curbside lunches too. More info.
Tsunami – Another exceptionally popular Japanese spot and always innovating. The restaurant recently refreshed their menu for curbside.
Saffron Valley
I'm personally loving all the updates and innovations over at our partners, Saffron Valley. Here are just a few of the ways you can snag their top notch Indian cooking, and save a pretty penny too:
Tikka Tuesdays – Enjoy a double portion (32 oz) of chicken, paneer, or vegetable tikka masala for just $17.99!. Add a side of basmati rice or garlic naan for $2.99. Available at all 4 locations for lunch or dinner. More info.
To go lunch buffet – Includes two curries, basmati rice, one appetizer, and one classic butter naan for just $10.99. Select 2 of the following 4 curries: Chicken Tikka Masala, Chicken Coconut Korma, Paneer Tikka Masala or Aloo Gobhi. Select 1 of the following 2 appetizers: Tandoori Chicken or Vegetable Samosa. More info.
Also, remember to support restaurants that support more than just their bottom line. Case in point…
https://www.facebook.com/thesaffrongroup/videos/238548640691320/
More news around town
Bookmark these links!
Hi, I'm Stuart, nice to meet you!  I'm the founder, writer and wrangler at Gastronomic SLC; I'm also a former restaurant critic of more than five years, working for the Salt Lake Tribune.  I've worked extensively with multiple local publications from Visit Salt Lake to Salt Lake Magazine, not least helped to consult on national TV shows.
I'm a multiple-award winning journalist and have covered the Utah dining scene for the better part of fifteen years.   I'm largely fueled by a critical obsession with rice, alliteration and the use of big words I don't understand.   What they're saying about me: "Not inaccurate", "I thought he was older", "I don't share his feelings".  Want to know more? This is why I am the way I am.
This article may contain content provided by one of our paid partners. These are some of the best businesses in Utah. For a list of all our current and past relationships see our
partnership history page
.