Curbside and delivery updates
SLC Eatery – Paul Chamberlain and Logen Crew's Salt Lake restaurant is now offering a brand new curbside offering. Menu.
Alamexo – This Mexican must eat are now offering a condensed selection of their favorite dishes for curbside pickup. Tue-Sat until 8 p.m. Menu.
Takashi – Takashi Gibo's signature sushi spot has now begun offering a brand new curbside pickup option. Menu.
Proper Burger – The business has created an ad hoc drive up/drive thru window where you can now snag their awesome burgers from without leaving your car. Menu.
Stratford Proper – The sister restaurant to PB has also updated their menu for curbside orders too. Menu.
Level Crossing Brewing Company – The South Salt Lake Brewery is offering a range of pizza and sandwiches delivered right to your door by their own staff. Menu.
Copper Canyon – The downtown hotel based restaurant has a new curbside offering. Menu.
Nepali Chulo – West Valley based Nepali restaurant now offers free delivery with 10% off all orders. Deliveries made within a 5 miles radius of the restaurant. More info.
Haku Ramen House – The Utah County ramen shop are now offering delivery. Serving Pleasant Grove, American Fork and Lehi. More info.
Thai Bella – St George based Thai eatery. Open seven days a week. Delivery charge is $1.99 for 5 miles radius. More info.
Z's Hot Sauce – Ogden based hot sauce company offering delivery to the door on orders over $16. More info.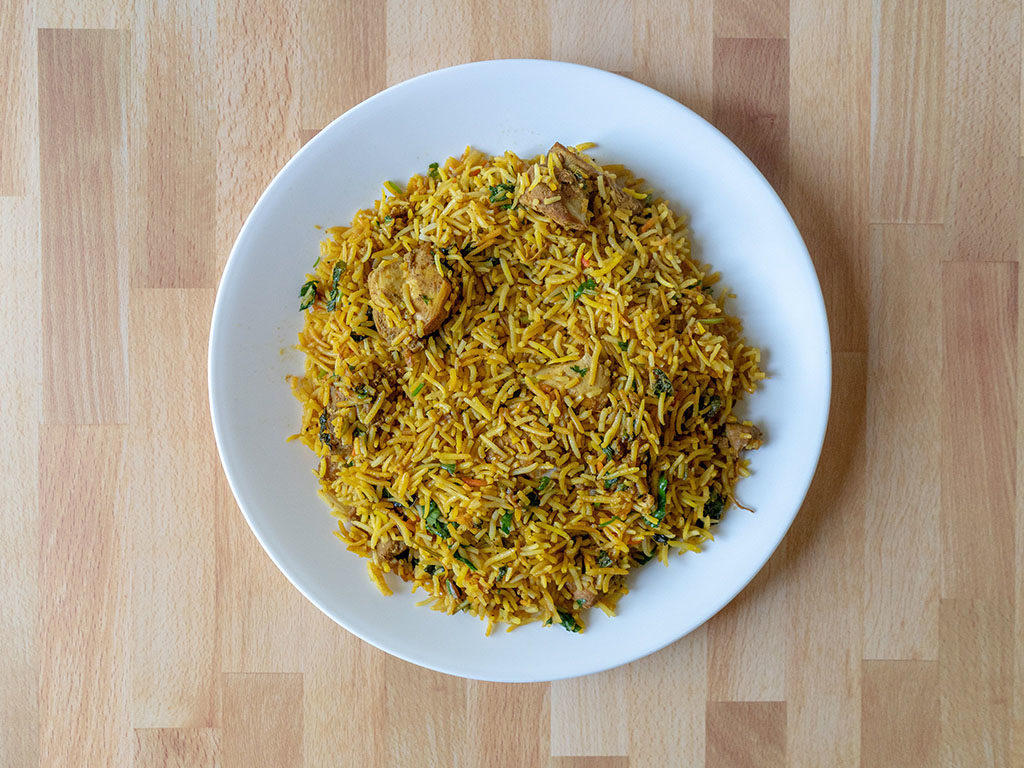 Dining deals and specials
Saffron Valley – All four locations of this amazing Indian restaurant are supporting healthcare workers this week. Owner Lavanya Mahate writes:
I am very pleased to announce our new "Keep Calm and Curry On" program where we're giving back to a different group of service providers who show up every day during this challenging time and keep us all going.⁠ This week we're thanking HEALTHCARE WORKERS including doctors, nurses, and pharmacists with a free Chicken Tikka Wrap plus mint and tamarind chutneys, a cookie, and soft drink. ⁠
This complementary "thank you" meal is available at all 4 locations today through Sunday, March 29th. ⁠ Lunch Hours: 11 am – 2:15 pm⁠, Dinner Hours: 5 pm – 9:45 pm⁠. Must call in for curbside pick up; let us know you are a healthcare professional when placing your order.⁠ Make sure to bring your professional ID to pick up; one free meal per ID. ⁠
Bjorn's Coffee – the local coffee spot are offering free drinks to medical staff with ID. Link.
Schmidt's – need bread? This fab local bakery are offering free bread to those in need. Link.
My Pie – My Pie in Holladay are offering the following promos right now. Family Meal Deal: 4 11″ Pizzas, Family Sized Salad and a Family Sized Order of Garlic Knots for $40. $5 11″ Classic Pizzas for friends in the Service Industry. $2.50 kids half pizzas.
Afghan Kitchen – Also now offering 30% off on take-out orders for emergency medical technicians, police officers, firefighters, paramedics, rescuers, and military personnel.
Elevo – Purchase a $50 gift certificate and receive $60. Elevo is the latest venture from Jen Gilroy (Meditrina, Porch). More info.
Red Rock – Enjoy 50% savings on all curbside pick-up orders this week. More info.
Family meals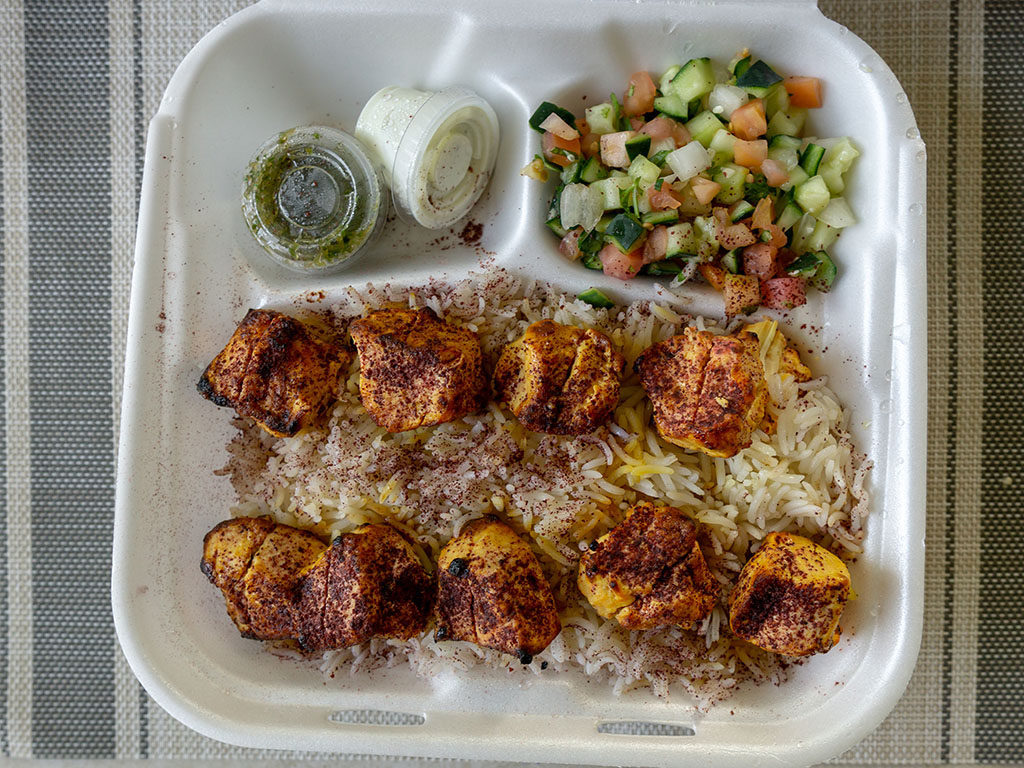 The following restaurants are all offering family meal deals – bumper take out deals that can feed a family in style.
Afghan Kitchen – offering a trio of options with the largest combo providing 15 beef dumplings, chicken palow, shank qurma, chicken qurma, eggplant and lentils for $46. Selections come fully cooked and frozen. Link.
Gourmandise – family meals change daily. Example includes grilled chicken, pasta with butternut sage cream sauce, roasted veggies, fresh-baked rolls, and frozen chocolate chip cookie dough. Feeds 4-6. Link.
Mediterranean Market And Deli – the State Street sandwich spot is offering a ciao dinner kit for either 2 or 4 People, $8.50 per person. Options change daily, example includes cheese ravioli with a sausage basil marinara More info.
Pat's BBQ – selections changing daily. One example is the Sloppy Howie Kit that comes with shredded brisket and ground sirloin sloppy joe style. Comes with 8 buns, cheese, pasta salad, chips, and a 2 liter soda. Serves 8 $25 including tax. Link.
Sampan – Sugar House Chinese institution. Offering new weekday dinner specials for families of two and a four. More info.
Moore's Family Restaurant – Ogden based cafe offering combo meals for 2-6 people. Largest combination deal for dix comes with scrambled eggs, hashbrowns, choice of 12 pancakes or 12 pieces French toast, choice of bacon or sausage (or combination of both). $37.99. Link.
Grocery updates
Caputo's
Skip the chaos and confusion of the big box stores and support local at the same time. The picture above is just a selection of the awesome foodie items I snagged from Caputo's new free delivery service. Yup, free delivery to your door. Indeed the local deli and market are offering a range of new services:
Delivery from the deli. $5 delivery charge on any prepared food order. Sandwiches, salads, etc. Caputo's are promising to delivery within 45 minutes by Caputo's crew. Not 3rd party vehicles
Free shipping on all grocery orders in Utah. No minimum! Deliveries via FedEX or USPS. Order online at www.caputos.com
Free curbside. Order online or by phone.
Updated kids menu. Over the past year Caputo's had put a lot of effort into updating their kids offering. In Caputo's own words: the grilled cheese for example is made with over a silly amount of gooey Vermont white cheddar. It's damn good even for adults. Why not get lunch for adults and kids delivered?! https://caputos.com/menu/#cat=kids-menu&loc=5583&map=0
Remember, when you shop at Caputo's you're putting cash in the pockets of locals, not big box stores that will ride out this storm regardless. I spoke to owner Matt Caputo and asked him for his thoughts on the current times…
Matt Caputo: Caputo's and other independently owned specialty stores like Liberty Heights happen to specialize in traditionally preserved foods and we certainly need the support more than Jeff Bezos. Amazon is making record profits.
As an obsessed food geek, one of the ways I measure the greatness of a city is in it's food scene. I think the reset button is about to be hit on every city's food scene all across America. The extent to which the social distancing and/or quarantined communities support their local restaurants will determine which cities emerge with thriving food scenes and which see their food professionals, chefs, farmers and local food artisans ruined.
Now more than ever people need to support local. Get lunch or dinner from local restaurants offering deliveries or curbside. Buy a gift card from your favorite local restaurants to use when all this blows over. Maybe instead of buying that cheese from Costco consider something from a local farm at Caputo's, Harmons, or Liberty Heights.
So far our stock is holding up very well. With a few exceptions our suppliers and logistics are able to continue deliveries as normal. No problems here. Unless things change drastically, you won't find empty shelves or long lines at Caputo's. Plenty of beans, pasta, tinned seafood, chocolate, aged cheese, dry salami, pickled vegetables, chocolate, honey, jam, etc. Ya know, things that last for a long time. Sorry, no toilet paper though!
Our blog is packed with old world recipes making full use of pantry items from the Caputo larder. One of my favorite examples is Adri's (Caputo) most recent article about pasta. As any master sushi chef can tell you, rice is not so simple. Well Italian dry pasta can benefit from the same attention to detail. With all the time people will be spending at home, there is no better time to master my favorite food, bronze-cut, air-dried, two ingredient pasta. Here is a link to Adri's blog: Pasta: 7 Deadly Sins to Avoid.
The Store in Holladay now delivering
Another option out there, for shoppers who might be in the at risk group, the Holladay location of The Store is offering a high risk grocery shopping assistance service. Call (801) 2720-1212 (extension 5) with your grocery list. From there Choose pick up or delivery.
PICK UP: Call from the parking lot and we'll bring your groceries out to you and place them in your trunk.
DELIVERY: The Store can deliver your groceries to your home in the area surrounding the Holladay location.
Shopping at The Store also helps support local doubly – the business is known for stocking breads, ice creams, salsas, and much more from companies based here in Utah; many of which that have had to close their doors. They are able to still produce products for The Store and you can continue to support them by purchasing their products here.
Four Food Groups backs staff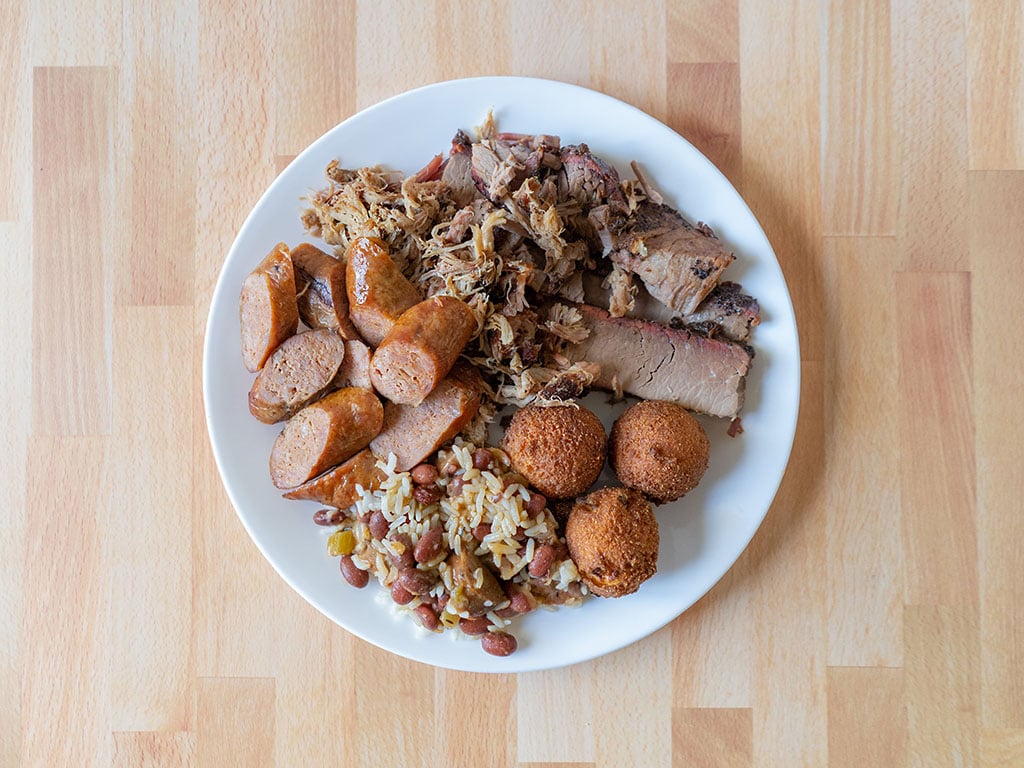 The following press release was sent to us by the Four Foods Group company, a local restaurant franchising company. The release gives details on how their owners and partners will be donating cash to support their employees through this tough time. Here's the full info:
The Savory Fund restaurant portfolio is adapting well and is confident we will survive this unforeseen challenge and emerge even stronger. Unfortunately, modified operations would normally lead to reduced hours for our employees or outright layoffs. Many of our colleagues in the restaurant industry have already taken drastic steps to reduce costs by letting go far too many dedicated and hardworking employees.
Our family of brands, including the founders of R&R BBQ, Mo'Bettahs Hawaiian, and Swig, have each committed $250,000 to keep doors open, keep 1,400 employees working, and provide good food to the community. Greg Warnock and Andrew K. Smith, managing directors of the Savory Fund, have also committed a matching $250,000 for a total of $1,000,000.
"These funds are earmarked towards current Savory portfolio team members to extend runway and provide security during these difficult times," stated Greg Warnock. Andrew added, "We commit to keeping our employees engaged whether serving customers, serving each other, or serving the community that has been so good to us. We need to keep working! We can do this while still being socially conscious and by taking extreme safety measures for our employees and guests. We want our employees to continue to have purpose and direction, and this provides some relief during this very uncertain time."
Shauna Smith, president of Savory's exclusive value-add and portfolio support team, Four Foods Group, said, "We will keep our team working and delivering meals to those in need. We will be here for the heroes that are working hard in hospitals and other medical facilities, not to mention the employees of essential businesses like Costco, Walmart, and Smith's. They are all sacrificing to support this fight."
This $1,000,000 has been allocated, funded and is currently being deployed. Savory and its portfolio of brands are committed to seeing this through and hiring more individuals once this crisis passes to fuel new economic growth. We are all in this together. Join us in our commitment to keep everyone working and emerge even stronger having weathered this storm.
Other items
Bookmark these links!
Hi, I'm Stuart, nice to meet you!  I'm the founder, writer and wrangler at Gastronomic SLC.  I'm a multiple-award winning journalist and have written in myopic detail about the Salt Lake City  dining scene for the better part of seventeen years.
I've worked extensively with multiple local publications from Visit Salt Lake to Salt Lake Magazine, not least helped to consult on national TV.   Pause those credits, yep, that's me! I'm also a former restaurant critic of more than five years, working for the Salt Lake Tribune.    I'm largely fueled by a critical obsession with rice, alliteration and the use of big words I don't understand.   What they're saying about me: "Not inaccurate", "I thought he was older", "I don't share his feelings".
Want to know more? This is why I am the way I am.
This article may contain content provided by one of our paid partners. These are some of the best businesses in Utah. For a list of all our current and past relationships see our
partnership history page
.