As I mentioned the other week, it's important to keep your spirits up during this most sluggish and dull time of the year. For me, that pretty much means stuffing myself silly and ignoring the morose skies and weather (can you tell I'm ready for Spring yet?). A great way to achieve that goal is to hit up a local dining event.
Restaurant's, brewers and wineries are slowly starting to come out of their Winter hibernation now, and the calendar is filling up nicely. Here's what's coming up, everything from beer to wine to cheese to chocolate:
Log Haven turns 100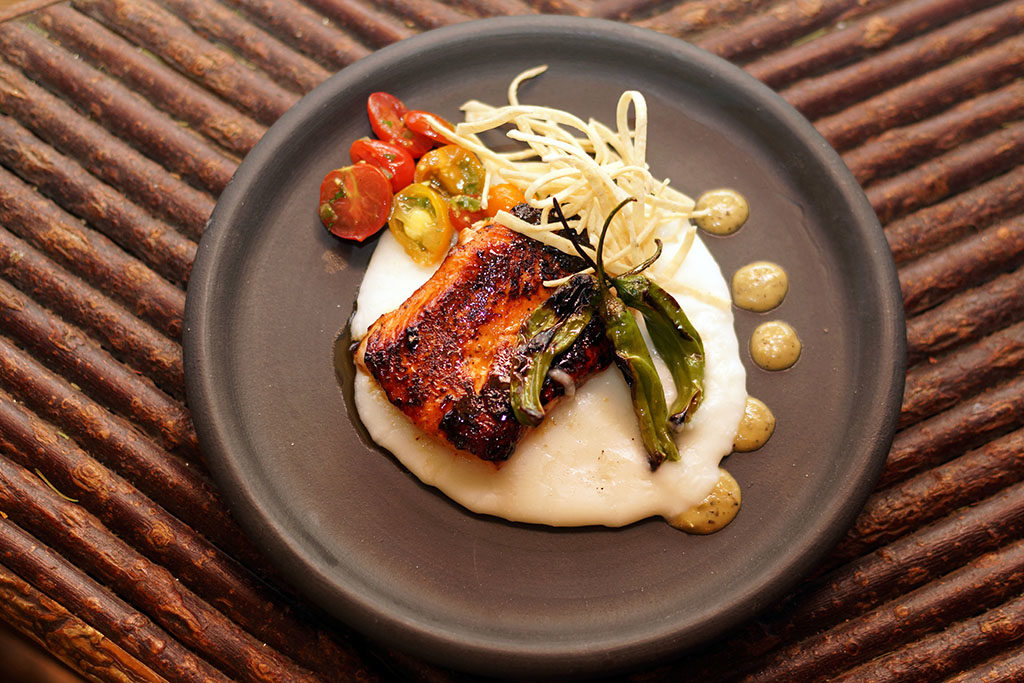 I'm going to start chronologically out of order, as it's worth drawing attention to the fact that the beautiful Log Haven property is turning 100 years old in 2020 – and yes – they're celebrating in style.
If you didn't know Log Haven was built in 1920, when Salt Lake steel baron and Metropolitan Opera member, L.F. Rains created the breathtaking log hideway as an anniversary gift for his wife. To mark the occasion, from March 20th through April 3rd, Log Haven invites guests to don their best 20's attire and celebrate with the team. 
There will be food and drink specials (in addition to the regular menu), 1920's décor, and a photo booth.  Live music and dancing will be featured on the opening night (3/20) and the closing night (4/3) too. 1920's specials include everything from jumbo shrimp cocktails and steak au pokier through to grasshopper cocktails with creme de menthe, Godiva liqueur and cream!
6451 E Millcreek Canyon Rd, Salt Lake City, UT 84109
(801) 272-8255
www.log-haven.com
Kimi's Dolfo wine dinner
Back to the calendar proper then, and working through it day by day, first up is this Sugar House spot. Tomorrow night (February 26th) sees DOLFO winemaker Marko Skočaj visit. Skočaj will be on hand to guide and educate guests through a wine dinner paired with his Slovenian made wine. The four course meal beings at 6.30 p.m. menu as follows:
Toast and mingling
Dolfo Rosé 2018
Lobster, crab & shrimp ceviche, cilantro, lime, red onion, grape tomato, avocado, spicy aioli, corn chips
Dolfo Chardonnay 2016
Fresh herb & feta crusted salmon, dill, parsley & thyme rubbed Scottish salmon, feta, citrus aioli, white asparagus
Dolfo Pinot Noir 2017
Grilled spinalis steak, merlot butter sauteed chanterelles, port demi, pommes anna, thyme roasted turnip frites
Dolfo Merlot Reserva 2009
Lemon panna cotta, citrus gele
Cost is $100 per person or $65 without pairings.
2155 S Highland Dr, Salt Lake City, UT 84106
(801) 946-2079
kimishouse.com

Beer and cheese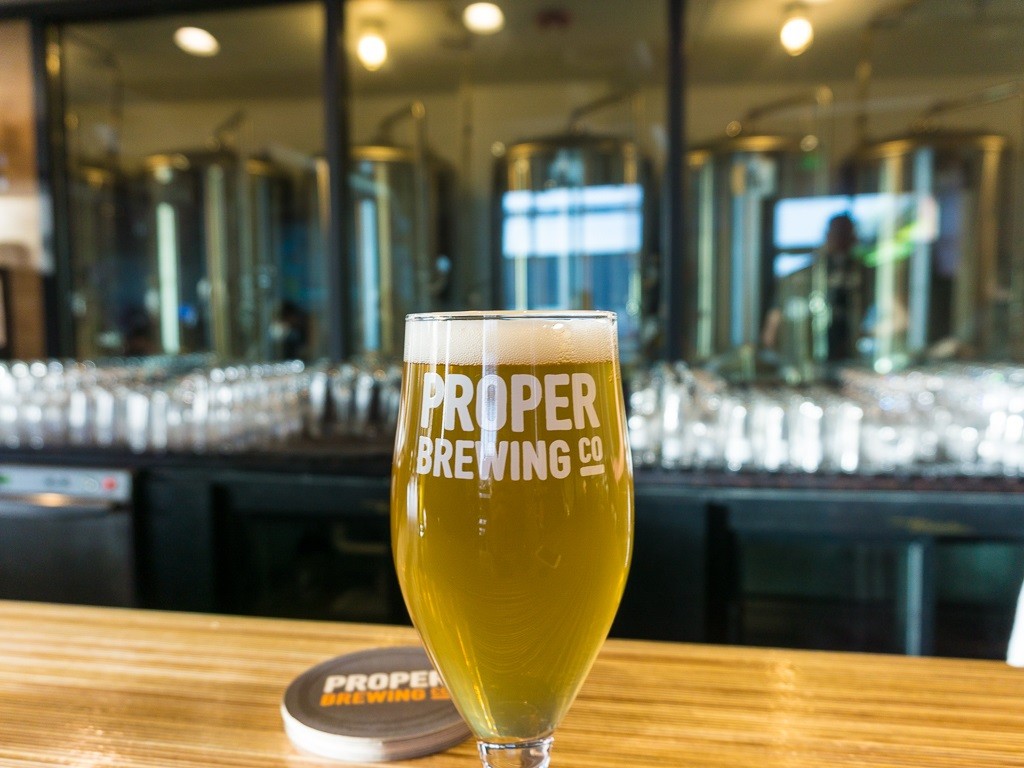 The next day, February 27th, join Devour Utah as they host a beer and cheese tasting party. Local producers and brewers include:
Proper Brewing Co.
Epic Brewing Co.
Red Rock Brewing
Roha Brewing Project
Squatters Pub Brewery
Cerveza Zolupez Beer Co
Caputo's Market and Deli
Heber Valley Artisan Cheese
Park City Creamery
Arempas
The event runs 6-9.00 p.m. and will be hosted at the Axis Building (175 W 200 S). Tickets are priced $25 and can be purchased here.
Stanza Cajun-Creole Mardi Gras dinner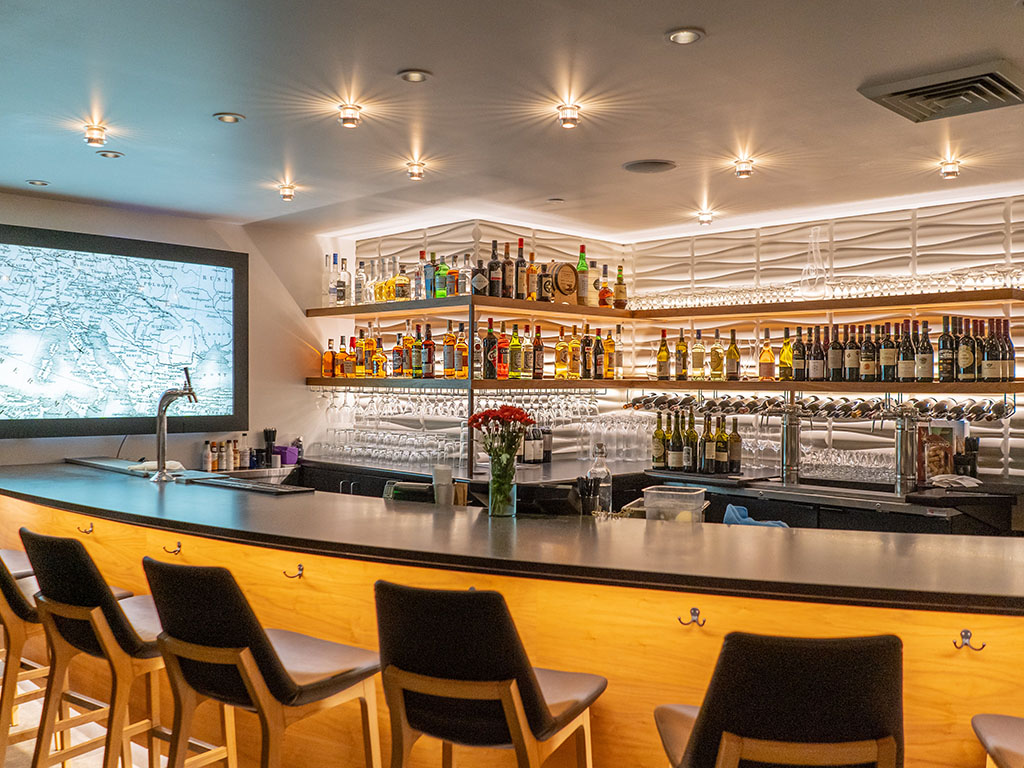 A quick reminder that you can still catch this menu this Thursday, February 27th, it looks pretty damn special. Here's the full details:
Stanza Italian Bistro & Wine Bar's Executive Chef Jonathan LeBlanc is reaching deep into his southern roots to bring his guests a truly unique dining experience while paying homage to his family roots and southern upbringing. In the true spirit of southern cooking, LeBlanc is sourcing all his ingredients directly from Louisiana and his dinner selections will be paired with classic Louisiana cocktails.
Highlighting his deep knowledge of Cajun and Creole cooking, his five-course Creole & Cajun Mardi Gras dinners will be held on both Fat Tuesday, Tuesday, Feb. 25, 2020 and again on Thursday, Feb. 27. Cost is just $90 per person ($60 food and $30 optional drink parings) plus tax and gratuity. Reservations are a must and can be made by calling 801-746-4441.
Starting with a first course of New Orleans BBQ Shrimp (with Pimm's Cup 1 Italian spritz), diners will move on to a silky Gulf Seafood Gumbo (Sazerac), savory crab-stuffed mirlitons (Hurricane), refreshing peach-Southern Comfort Sorbet, a robust red fish Pontchartrain (Epic Brewery Double Skull Doppelbock) and end on a sweet note with croissant bread pudding served with chicory root coffee.
Obsidian Ridge wine at Shallow Shaft
Obsidian Ridge winemakers, Arpad and Peter Molnar will be headed to Alta and the Shallow Shaft on Sunday, March 1st. The Molnar's will lead guests through a pairing dinner that runs 6.30 p.m. through 9.00 pm. Cost is $125 per person.
Italian wine dinner with Mark Eaton
Franck's over er in Cottonwood Heights is the venue on March 2nd for this Italian wine dinner hosted by Mark Eaton. The dinner begins at 6.00 p.m. and the menu is as follows:
St Andre Cheese, apple butter, pine nut tuile, marinated lychee, red globe grape, Thai basil
Mionnetto Gran Rose, Veneto
Root beer glazed pork cheeks, celery root, fennel-celery salad
2016 Antinori Rosso, IGT, Toscana
Barolo braised veal ragu, cipollini onion, Oregon truffle-chive crème fraiche, pecorino
2014 Fontanafredda Barolo, Serralunga d' Alba, DOCG, Piedmont
Vanilla bean panna cotta, mango, candied hazelnut, chantilly cream
2010 Badia a Coltibuono, Vin Santo del Chianti Classico DOC, Tuscany
Cost is $95 per person or $75 per person without wine.
Manoli's Spanish wine dinner
The first wine dinner of the year for this Greek favorite is March 5th. Beginning at 7.00 p.m. dinner will be served family style and highlight the diversity of wines from the Rioja region of Spain.
A 5 course paired tasting menu that will explore the range of the terroir with Peter and Michael Grisley of P.R. Grisley wines in attendance, both pouring and answering questions. Tickets are priced $90 per person.
402 E Harvey Milk Blvd, Salt Lake City, UT 84111
(801) 532-3760
manolison9th.com

Donkey & Goat @ Snowbird
After that, pencil in March 14th, the next date for the Sip & Savor series up at Snowbird. The event on the 14th features the popular Donkey & Goat Winery at a hosted dinner at The Aerie. Donkey & Goat Winery's owner, Jared Brandt will be on-site to explain tasting notes and the wine making process and a four course menu will be served alongside the stellar wines.
9320 Cliff Lodge Dr, Snowbird, UT 84092
(801) 933-2160
snowbird.com/dining/the-aerie/

Table X
On Saturday March 21st, Millcreek's Table X welcome Brad Jensen, owner of Bon Vivant Wine Imports. The restaurant will serve a themed 5 course chef's tasting menu paired with 4 beautiful wines of Northern Italy.
The meal will feature selections by Brad Jensen and the Table X team from Piemonte, Emilia-Romagna, Veneto & Trentino Alto Adige. Guests will be able to interact and mingle with Brad while he is pouring and discussing these exquisite wines during dinner. Tickets are priced $150 per person.
1457 E 3350 S, Salt Lake City, UT 84106
(385) 528-3712
tablexrestaurant.com

Soiree at Tin Angel Eccles
This casual business event on March 24th offers bites, beverages, and a chance to connect with fellow entrepreneurs. The event notes, "running a small businesses can be tough, sometimes isolating work. The Soiree is a place to meet and connect with other businesses owners who knows how it feels to walk a mile in an entrepreneurs shoes." Tickets to the soiree are $10 for members, $20 for non-members.
131 Main St, Salt Lake City, UT 84111
(801) 328-4155
thetinangel.com
Queer food festival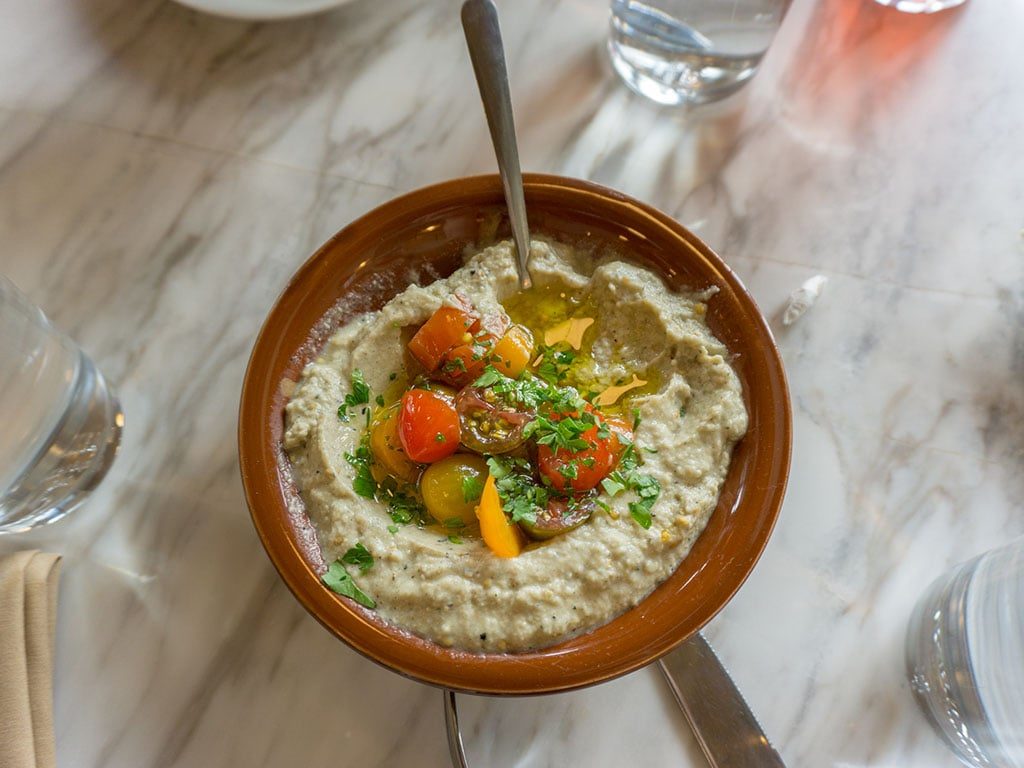 Head to Laziz Kitchen on March 28th and help support Utah Pride Center at this fundraiser event. The organizers write, "What is queer food, you ask? Why, it's food that is made, served, chopped, cooked, bussed, ran, shaken and stirred by your fellow queer industry workers and establishment operators. This will be a fun night with bites, cocktails, music, and a drag show celebrating our wonderful contributions to food and drink in the city, all while supporting the Utah Pride Center!"
Tickets are priced $40 at the door, or $35 if you purchase them online ahead of time.
Youth admission (ages 21 and under) and senior admission (ages 60+) are $15 per ticket. Entry includes a complimentary beverage and amazing nibbles from numerous local eateries. All proceeds benefit your Utah Pride Center.
912 Jefferson St W, Salt Lake City, UT 84101
(801) 441-1228
lazizkitchen.com

Chocolate and cheese festival 2020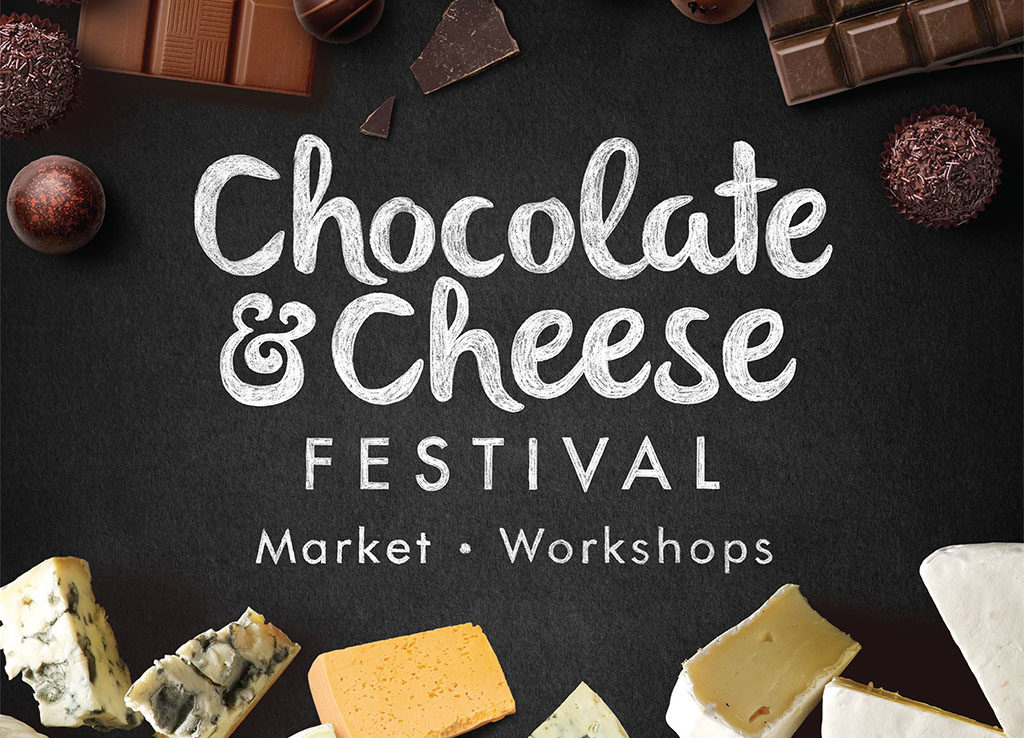 Always a very popular event and back again in 2020 on March 28th and 29th. The yearly celebration at The Natural History Museum is a two-day extravaganza of chocolate and cheese, featuring tons of local makers. The event offers educational sessions, tastings, a market and more. Current vendors include:
Alex Walton, Chocolate Sculptor
Amour Spreads
Ashlee's Sweet Creations
Beehive Cheese
Butchers Bunches
Cache Toffee Collection
Caputos Market & Deli
Chocolate Conspiracy
Chocolot
Cupcakes by Kasthuri
Grandma Sandinos
Harmons
Heber Valley Cheese
JulieAnn Carmels
Millcreek Cacao Roasters
Millcreek Coffee Roasters
Paizlees Meats
Solstice Chocolate
We Olive
White Lake Farms
Z's Hot Sauce
Blue Plate Dining awards
Salt Lake Magazine are changing things up this year on March 31st. In lieu of their usual dining awards event (which lets be honest – it's always the same names), the local lifestyle mag will be recognizing a different kind of excellence.
Tickets for event at Caffe Molise start at $75 and 10% of proceeds support the Utah Food bank. Here are full details from Mary Malouf:
For many years—frankly, no one here remembers exactly how many—Salt Lake magazine recognized the best restaurants of the year with the Dining Awards. Sometimes we awarded according to cuisine, sometimes we awarded individual chefs, sometimes we lauded innovators or food producers, but the awards were always announced at a lively party highly anticipated by the city's culinary community.You can see years of award plates hanging in restaurants all over Utah. But everything has a lifetime. So this year, we're changing things up.
Instead of presenting awards for what's on the plate, we're giving awards for what's in the heart. Our new Blue Plate Awards are being given to those who have given themselves—contributed to the community, lent a hand to those in tough times or trouble, helped make changes to protect the planet. All these businesses will be featured in our March-April issue, just like the Dining Awards were.
404 S W Temple, Salt Lake City, UT 84101
(801) 364-8833
caffemolise.com
Riverhorse hosts James Bear
Rounding out March on the 31st, Riverhorse On Main welcomes guests to support the next generation of great American chefs by attending their Friends of James Beard Benefit Dinner. Featuring an inventive menu from award-winning Executive Chef Seth Adams, proceeds from Park City's top-rated restaurant's high-profile event of lavish courses and wine pairings will benefit James Beard Foundation programs
Funds raised from the dinner will support the James Beard Foundation. Tickets to the exclusive 5-course dinner including wine pairings are now available for purchase for $225. Duckhorn wine and Beehive will all be featured. For more information, visit www.riverhorseparkcity.com.
540 Main St, Park City, UT 84060
(435) 649-3536
riverhorseparkcity.com

Hi, I'm Stuart, nice to meet you!  I'm the founder, writer and wrangler at Gastronomic SLC.  I'm a multiple-award winning journalist and have written in myopic detail about the Salt Lake City  dining scene for the better part of seventeen years.
I've worked extensively with multiple local publications from Visit Salt Lake to Salt Lake Magazine, not least helped to consult on national TV.   Pause those credits, yep, that's me! I'm also a former restaurant critic of more than five years, working for the Salt Lake Tribune.    I'm largely fueled by a critical obsession with rice, alliteration and the use of big words I don't understand.   What they're saying about me: "Not inaccurate", "I thought he was older", "I don't share his feelings".
Want to know more? This is why I am the way I am.
This article may contain content provided by one of our paid partners. These are some of the best businesses in Utah. For a list of all our current and past relationships see our
partnership history page
.