February. Arguably the most miserable of months. Hot on the heels of the penitence of January and months away from the luxuriantly warmer Spring and Summer. February.
But wait! I'm guessing you've traded in all those unwanted Christmas gifts by now, returning them for cold hard cash; so what about splurging on yourself and lighting up an otherwise drab and dull month – hopefully you're ready to treat yo self.
Note: links to Amazon and Groupon are affiliate links, e.g. we make a modest referral fee from any sale – very modest! Assume we're making a buck if you make a buy!
Happy Dumpling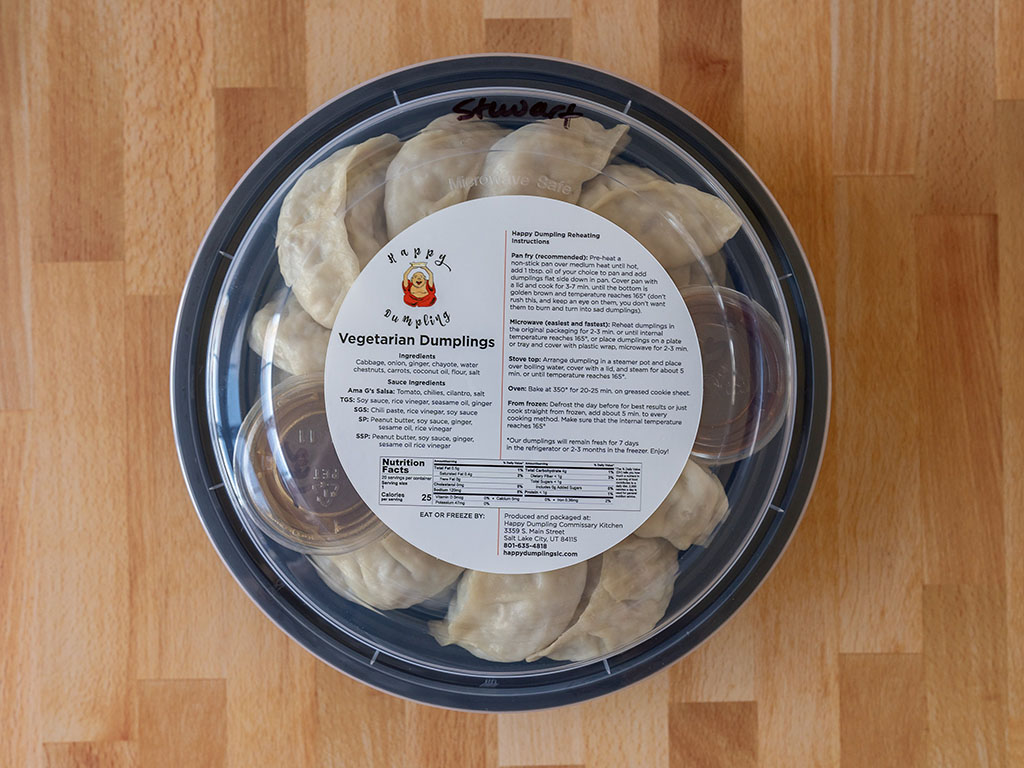 I can't think of many better ways to start this shopping list than a heaving pile of hand made dumplings. These little beauties produced by Happy Dumpling come from a recipe perfected in Darjeeling, then made with loving care here in SLC. What's more – they deliver right to your doorstep. Dumplings are priced $1 each and sold by the twenty-fold.
Options include chicken, pork and veggie plus a strong range of dipping sauces. Delivery is five days a week (Monday – Friday) and scheduled between 2-6 p.m. each day. They can hang out in the fridge or freezer on receipt and can then be pan fried, steamed of even microwaved if you need that momo fix stat.
Ritual Chocolate
Time for dessert after that. Ritual Chocolate have been upping their game of late and have been releasing a series of inspired seasonal chocolate bars. Recent months have seen everything from a festive mulled wine creation to most recently a romantic berries and bubbly bar for Valentine's Day.
Ritual chocolate is available in most local grocery stores that feature Utah products (Harmons, Whole Foods) plus directly through their site too. If you want extra bang for your buck – and a constant stream of chocolate – check out their monthly chocolate club subscription.
Sitka Salmon Shares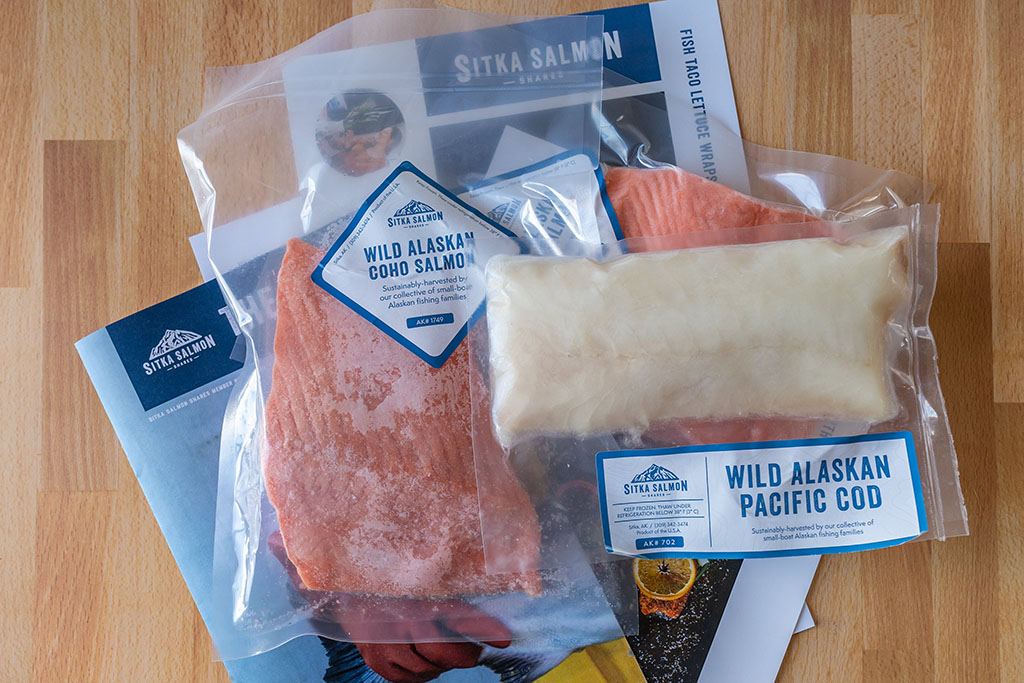 Most foodies are probably familiar with CSAs (community supported agriculture) by now, but what about a CSF? Sitka Salmon Shares offers just that – offering buyers a chance to stake a claim in this fishery based out of Alaska.
Fun Alaska fact time – wild and sustainable seafood is enshrined in the state's constitution. That means none of that mediocre farmed salmon, all languidly-limp and lifeless. It also means only ecologically stable fishing is allowed at the same time too. You can literally have your fish and eat it too.
Sitka offer shares in a variety of seasonal catches, everything from spot prawns to halibut to crab. You signup for a monthly shipment that ships vacuum packed on dry ice right to your front door; different sized boxes are available for various family sizes too. The price per pound works out the same (or less in some cases) as some of the better local grocery stores fish selections, and the quality is impeccable.
If you're worried about frozen seafood, don't be. I went over this well trodden myth in a feature last year, on sushi in the dessert. P.s. use code GSLC for $25 off any 2020 premium Sitka Seafood Share (we also get a commission for purchases made).
Nando's Peri Peri
Ahhh how I miss a "cheeky nandos" as the well worn phrase from my Blighty-backstory goes. Well, you can get half way there locally speaking, with these hot sauces available on shelves around town (Harmons, Smiths).
African peri-peri is the base for these fruity froward sauces that liven up just about any dish (the XX hot is a great tandoori marinade fuel I found too). Bonus foodie points for the fact that peri-peri is an up and coming darling in the foodie world right now too; check out chicken joints Birdhouse and Zulu for local examples using this lively concoction.
New West KnifeWorks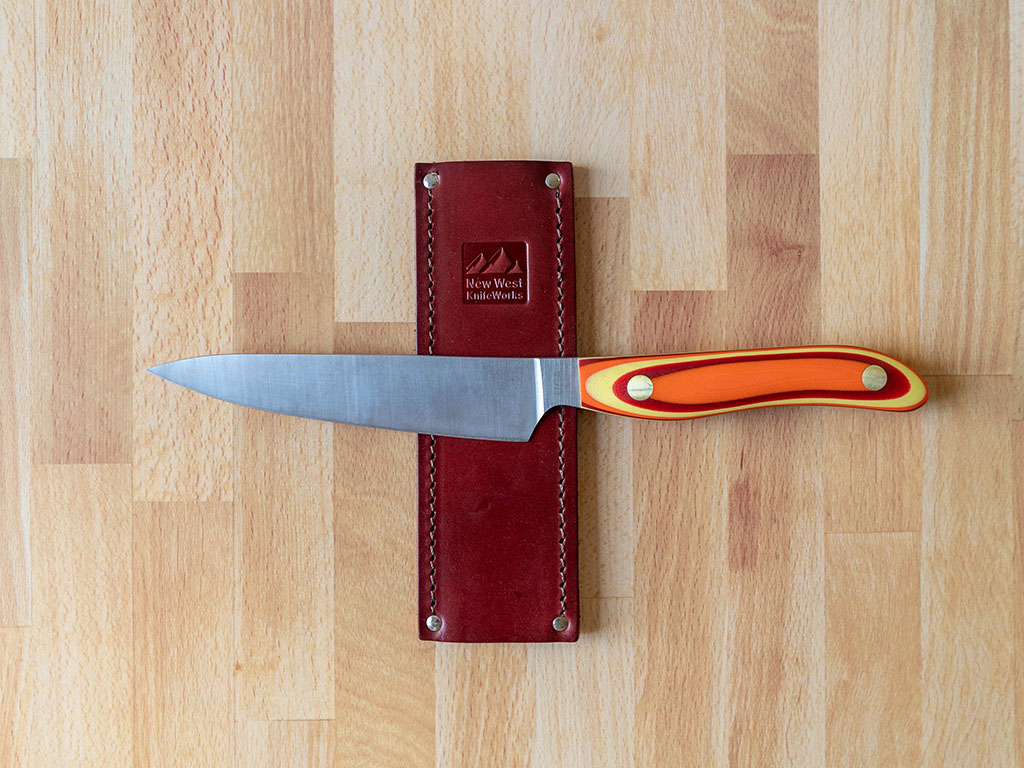 If you're handy in the kitchen you might want to lookup this regional knife maker with an outpost in Park City. Actually, please ensure you're VERY handy, these things are sharper than Oscar Wilde having it out with Mark Twain. Here's the science behind the blade from New West KnifeWorks themselves:
CPMS35VN "Powder Metal Steel" solves the "riddle of steel." Molten metal is sprayed into a cold environment, immediately freezing in tight crystalline patterns. The molecular density of its molten state is preserved instantly in newly formed "steel flakes." This "super powder" is combined using intense compression and then, made into sheets.
That powder metal purportedly promises a knife that's sharper than the best from Japan and more durable than any German product – and it's made just around the corner too.
All I know is I held a piece of cardboard up in the air with two fingers and managed to cut it in half just dangling there. This thing is sharp with a capital, please be very careful. Oh, and they come in a variety of conversation starting colors and designs.
Honest John Bitters
With dry January over, it's time to pour something something strong again. Start the year on the right foot with this fun little sampler from Honest John; one of the first, and still one of the best, local bitters producers. If cocktails aren't your thing, there's a ton of unique applications for bitters too – from HJ themselves, just a few ideas:
Orange bitters in place of vanilla in carrot cake
Coffee-cherry bitters for espresso in ice cream
Black walnut bitters instead of vanilla in banana bread
The pictured sampler set is just $20 and lets you get to grips with nine fab flavors with the minimum of fuss.
Five Wives Vodka
If you're looking for a solid base to experiment with those bitters, local distillery Ogden's Own is always a strong choice – especially their signature Five Wives vodka. Fun fact time, you can impress your cocktail party friends with this one; Five Wives uses natural spring water direct from Ogden Canyon, the location of which is pretty much inaccessible except on foot. As such the good folks of Ogdens Own, lug the mountain pure water out, give gallons at a time.
Five Wives is available in pretty much all liquor stores over the state (and many out of state now too) and is less than twenty bucks.
Alpine Distilling Whiskey Game
Mind you, before you dive into master mixologist mode, you might want to test your mettle first. Check out this fun little game from another local distillery, Alpine Distilling. This neatly packaged 'aroma game' lets you put your money where your mouth nose is and go up against your friends.
Nine whiskey-centric aromas come as part of the game set, everything from vanilla to oak. The distillery also offers a different version based around the more floral scents of gin too if that's more your thing.
Real Food Fake Food
Larry Olmstead's deep dive into the world of food fakery is about the best foodie read I've devoured in years. It's why I keep banging on about it every year, and will continue to do so. If you're even slightly curious about the food you eat, you owe it to yourself to get upto speed. Wood pulp in cheese, zero truffles in truffle oil, fake fish, rancid oil, you name it – food fraud is rampant. Learn what you can do to shop and source better. Purchase on Amazon here (we also get a commission for purchases made)).
Discount dining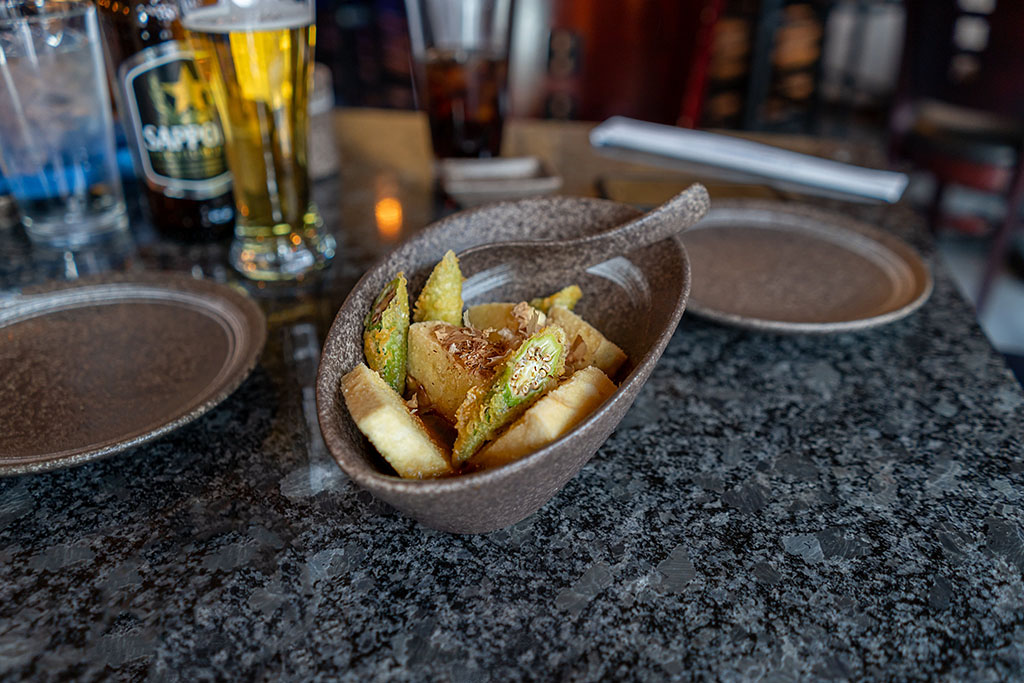 If funds are a little tight after the holidays, maybe a discount or five is in order. We're always tracking the best Groupons and deals out there (see the coupons link in the header menu). The five coupons are some of the most interesting / best coupons you can buy at the time of print (we also get a commission for purchases made):
Sugar House BBQ – 35% off award winning BBQ
Ruth's Diner – 28% off at this fun Emigration canyon hotspot
Gura's Spice House – 40% off this brand new downtown Indian restaurant.
Itto Sushi downtown SLC – 38% off via Groupon. Fun sushi spot.
Kaze Sushi – 30% off this brand new Japanese restaurant in downtown SLC.
Disclosure: some of the products in this article were provided by the company in question as a sample, some I purchased myself. All are great and get our endorsement regardless.
Hi, I'm Stuart, nice to meet you!  I'm the founder, writer and wrangler at Gastronomic SLC.  I'm a multiple-award winning journalist and have written in myopic detail about the Salt Lake City  dining scene for the better part of seventeen years.
I've worked extensively with multiple local publications from Visit Salt Lake to Salt Lake Magazine, not least helped to consult on national TV.   Pause those credits, yep, that's me! I'm also a former restaurant critic of more than five years, working for the Salt Lake Tribune.    I'm largely fueled by a critical obsession with rice, alliteration and the use of big words I don't understand.   What they're saying about me: "Not inaccurate", "I thought he was older", "I don't share his feelings".
Want to know more? This is why I am the way I am.
This article may contain content provided by one of our paid partners. These are some of the best businesses in Utah. For a list of all our current and past relationships see our
partnership history page
.