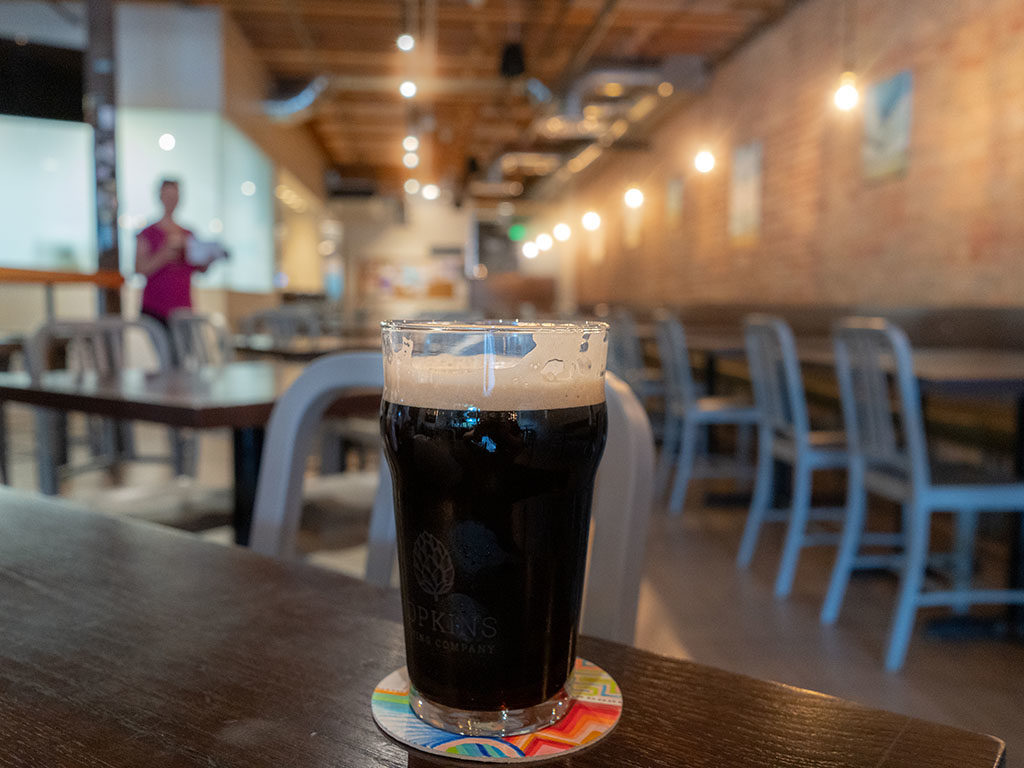 Regardless of where your opinion lies surrounding the acrimony and controversy of Utah's impending beer law update – one fact is true above all others – 5% ABV beers will be hitting shelves and taps around Utah in barely a few week's time. 4% brews will start to disappear one by one – thought not entirely as you might think (read on).
Initially driven by pure personal indulgent interest, but spurred on by certain salty-replies I reached out to all the craft brewers in Utah to see what was up their sleeves and in their fermentors. In the order we heard back then, in the words of the breweries themselves, here's what you can expect….
Note: we'll update the post as we continue to hear back from other brewers.
Note 2: You won't find the silliness of ABW anywhere in this article, nor from the lips of any of the brewers we spoke with. Lets all join the rest of the civilized world and talk ABV, ok? Deal.
Giving us 1% ABV allows us to brew certain styles to actual style. I can brew a real pale ale! I'll change most of my beer recipes to 5% since they will be closer to style. Certain beer styles (gose, Irish Stout) will stay in the low 4% range. We don't distribute, other than sending a keg to Craft across the street.
1048 E 2100 S, Salt Lake City, UT 84106
(385) 528-3275
hopkinsbrewingcompany.com
We will be bumping the ABV of all of our beers to that 5%, with the exception of the stout really. We'd like to keep the stout more true to style at that 4-4.2% mark. It will be a gradual change, as we can't just throw all of the low ABV draft beer away on Nov 1, and have new everything brewed.
We just don't have the brewery/storage capacity. So, as we run out of things close to Nov 1, we may leave a couple of of taps empty and roll out a couple 5.0 beers on Nov 1, and then gradually, as well run out of other drafts, get the new 5.0 beers on.
Separate from that change, we are also planning on canning beer in late Sept. or October. We have the canning equipment ordered and are working on cans/labels. We're really excited about that and will be unrolling a minor remodel at the same time.
273 Trolley Square, Salt Lake City, UT 84102
(801) 521-891
desertedgebrewery.com
I have been evaluating all of our beers over the last few months in anticipation of the new law and most of our beers will be tweaked in some way. For an example; I think a Pilsner is meant to be about 4.6 % ABV so that is where our Pilsner is going to be in November. M
Most of our beers will be moving all the way to 5% but if there is a style that I think works best below 5% then I will make it where I believe it should be. We are still dialing in everything for the change but I would say 90% of our 4% beers will move all the way to 5% and a select few will land in the 4.5% area.
Some of our beers are requiring a complete overall to get them tasting perfect at the new ABV and some have been super simple tweaks. We are also working on completely new brands as well, we launched a new 5% pale ale a couple weeks ago (Rimando's Pale Ale) right now it can only be purchased in cans at the brewery but Nov 1st it will be going to grocery stores and be available in kegs.
608 W 700 S, Salt Lake City, UT 84104
(801) 215-9165
kiitosbrewing.com
The November 1 shift has certainly got a lot of us very busy. The focus this summer has been on developing new recipes, brand planning and production scheduling. The ABV shift is a great opportunity to reconsider our lineup and move forward with one comprehensive portfolio of beers.
We've got some new releases we've been dialing in and some old favorites that will see some updating. With a long lead-time for custom printed cans (average 45 days TTB, 3 month manufacturing), our packaging updates are in process and we are putting the final touches on our 2020 plan now.
We will be moving our flagships up in ABV: Kreation, Killer Grove, Uplifted, Udder Chaos and Comin in Hop. We will be moving Promontory to 5%. We will be adding a Mexican Lager and Hazy IPA to the 5% line up🍺
We plan on increasing all of our line up to the new limit.
We are working on adjusting some of our recipes for the law change in November. As of I now I can't discuss everything in full detail as we are still working on it. I can tell you fan favorites like our Hooker Blonde Ale is not going to change much, if at all. Our Belgian White, which is our newest beer will get a bump to be closer to that 5% mark.
We are cutting a few beers loose, adding a few new ones to the mix as well as updating those we are keeping on. We do plan on taking everything we make currently at 4% to between 4.8-5.0% ABV and making them available on 11-1.
Most of the changes are already in the Fermentors right now and will be packed starting late October so that the distributors can deliver on time for the transition.
We are doing a complete brand image refresh on the Wasatch beers and it will coincide with this ABV transition. Wasatch brands will look damn awesome on the shelf! New beers in the Wasatch line will be the "Pick Up Lime" session sour, "Island Hop" Tropical IPA, and a redesigned "Snap Down" American Pilsner.
New beer in the Squatters line will be "Bier"! A solid 5% ABV German Pilsner. These are just some highlights of information.
147 Broadway, Salt Lake City, UT 84101
(801) 363-2739
squatters.com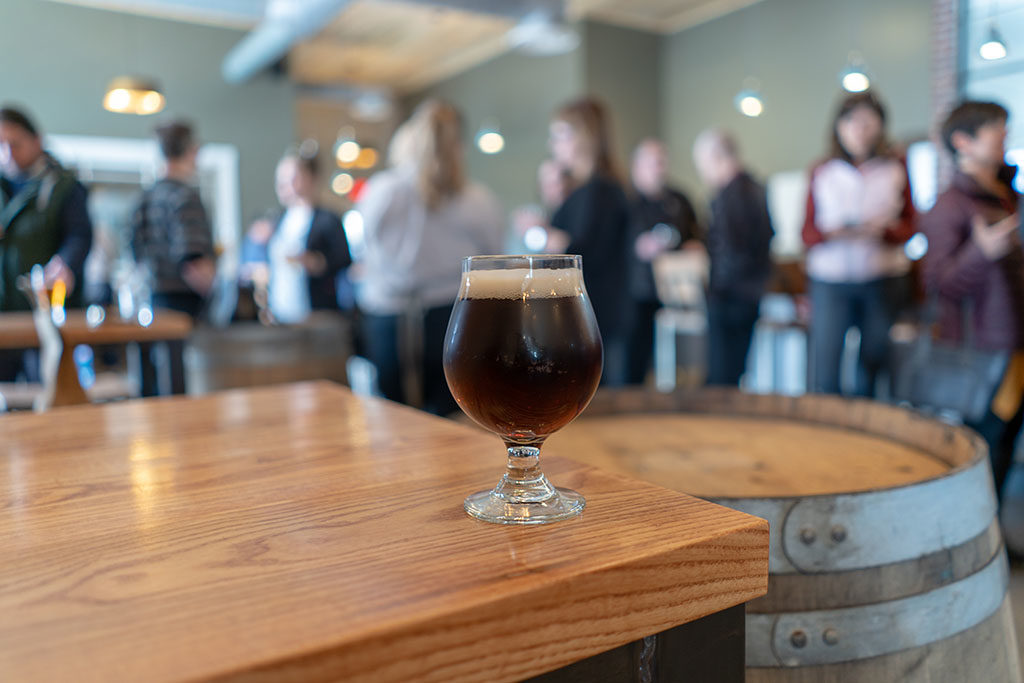 We see the switch as an exciting opportunity for the Utah market. Utah consumers have had to settle for "session" versions of beers for a long time now, we expect consumers to be eager to scoop up new 5% offerings.
We've been a bit fortunate as we opened right before the bill passed, so we've been able to anticipate the change early on in our planning.
Ultimately, this is going to result in a more competitive market, which we're seeing already with brands like Founder's and Alaskan Brewing entering the market. This is going to be a challenge for local breweries, but overall, this is great for consumers. We are eager to meet the challenge.
2496 S W Temple, South Salt Lake, UT 84115
(385) 270-5752
facebook.com/levelcrossingbrewingco/

Proper Brewing Co.
Like a lot of the other breweries, we'll be changing all of our session-strength recipes slightly, but not necessarily bringing everything up to 5%. The Lake Effect gose, for example, is a style best suited for a relatively low ABV, while on the other hand, we're looking forward to being able to offer a stronger version of our Hopspital IPA. We're also using the new law as an opportunity to experiment with some tweaks to existing seasonal brews – keep an eye out for those throughout the fall and winter at our taproom.
857 Main St, Salt Lake City, UT 84111
(801) 953-1707
properbrewingco.com
Epic Brewing Company
We have several experimental brews in the works but no final word on what has been finished or decided on.
Further reading: check out our complete guide to Utah's liquor laws here as well.
Hi, I'm Stuart, nice to meet you!  I'm the founder, writer and wrangler at Gastronomic SLC; I'm also a former restaurant critic of more than five years, working for the Salt Lake Tribune.  I've worked extensively with multiple local publications from Visit Salt Lake to Salt Lake Magazine, not least helped to consult on national TV shows.
I'm a multiple-award winning journalist and have covered the Utah dining scene for the better part of fifteen years.   I'm largely fueled by a critical obsession with rice, alliteration and the use of big words I don't understand.   What they're saying about me: "Not inaccurate", "I thought he was older", "I don't share his feelings".  Want to know more? This is why I am the way I am.
This article may contain content provided by one of our paid partners. These are some of the best businesses in Utah. For a list of all our current and past relationships see our
partnership history page
.