Aristo's to close this weekend
This news just in courtesy of Mary Malouf at SL Mag, the closure of one of SLC's most loved and acclaimed restaurants; Aristo's in the University neighborhood will shutter for good this Saturday night. To be fair it's not an entirely unexpected direction, given the recent loss of the businesses liquor license, and subsequent no show at the followup meeting. The writing as they say, was probably on the teíchos.
Of the closure, Malouf notes, "Somewhat to his own surprise, Aristo has been given an offer he can't refuse and he has, reluctantly, sold his restaurant to someone who will undoubtedly offer us food much less delicious. This isn't the last we'll see of Aristo. He's got plans—held Vegas-like close to his vest. But it is the last we'll see of his cooking for awhile."
If you want to try one last plate of octopus or lamb shank, you better act fast, Saturday April 27th will be the last dinner service.
244 1300 E, Salt Lake City, UT 84102
(801) 581-0888
aristosslc.com

Spring menu updates
Spring is in the air, and with it a treasure trove of new menus as chefs go wild with seasonal spirit. Here are some of the highlights worth checking out, speaking of spirits…
Whiskey Street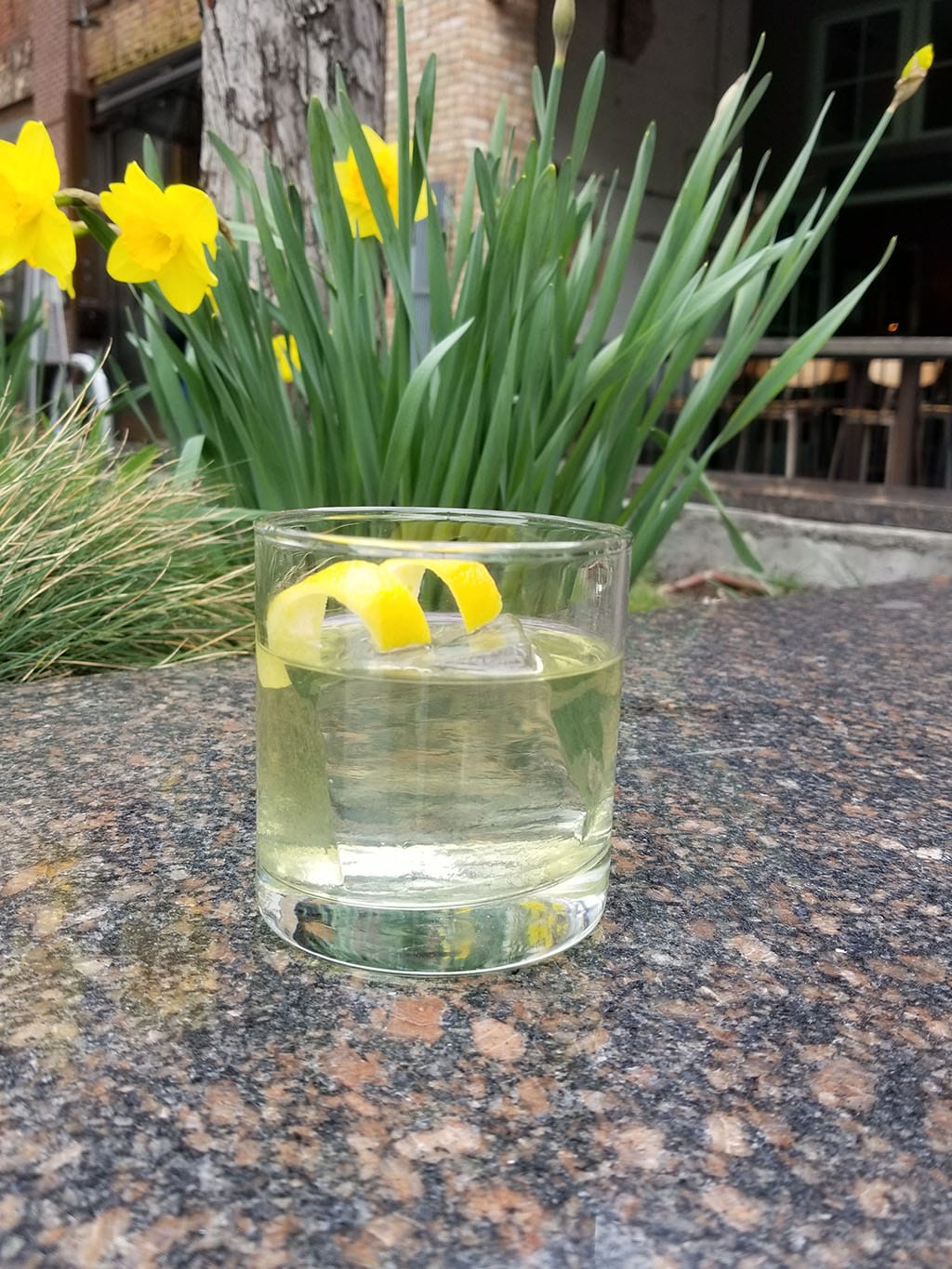 A raft of new cocktails headline the menu at this popular downtown bar. Grab the aptly named gin-fueled Changing Seasons or a classic Pina Colada and hang out on their Main Street patio and enjoy the brief temperate weather and pretend like we live in San Diego; before of course Utah heats up to the surface of the sun for the rest of the year. Expect a new seasonal menu from chef Matt Crandall any day now too!
323 Main St, Salt Lake City, UT 84111
(801) 433-1371
whiskeystreet.com
Cucina
Posted just the other day to their Facebook page, this Summer menu preview item looks tantalizing. This latest creation from chef Joey Ferran includes, " Lion's mane and locally cultivated Pioppino mushrooms, porcini "pâté" with fennel marmalade, house made orange ricotta, picked currants, fried anchovies, and sourdough crackers. Cucina is another popular patio pick too if you're in the market for that kind of thing right now.
Celeste
Likewise, another update courtesy of Facebook, this time for one of Utah's seemingly most under the radar joints. If you're still unaware of this hidden gem, the restaurant is the work of Paolo Celeste, one of the two originators of Michelangelo's; way back when before it underwent a range of changes an owners. Celeste's robust and rustic cooking is some of the best Italian in the state.
5468 900 E, Salt Lake City, UT 84117
(801) 290-2913
celesteristorante.com
Manoli's
If you don't make it to Aristo's this week, take comfort in the fact another local family are still rocking out modern Greek cuisine. Of the updated menu at Manoli's the business writes, "Warmer weather is on it's way and to celebrate we are pleased to announce our Spring menus! Starting Thursday, April 18th we will have a variety of new dishes that highlight the best produce of the season. To pair with dinner we also have a fresh seasonal bar menu with new craft cocktails and many new organic/natural wines. Menus are available to view at www.manolison9th.com."
402 E Harvey Milk Blvd, Salt Lake City, UT 84111
(801) 532-3760
manolison9th.com

Season's Plant Based Bistro
A new Spring menu has launched at one of SLC's most popular vegan restaurants too. One item of. note, a trio of brioche donuts served with vanilla whipped cream and strawberry compote.

1370 State St, Salt Lake City, UT 84115
(385) 267-1922
seasonsslc.com

Menu Specials
Tuscany
New to the menu at this Cottonwood Height's restaurant is this prehistoric sized Tomahawk chop. Weighing in at a massive 70 ouches uncooked, this is obviously meant for two to share. No, there is no prize for eating this solo, this is a fancy joint guys.
The gonzo 70oz RR ranch Tomahawk retails for $120 and comes with two house wedge salads and two sides of your choice
limited quantities available.

2832 6200 S, Salt Lake City, UT 84121
(801) 277-9919
tuscanyslc.com
Butcher's Chop House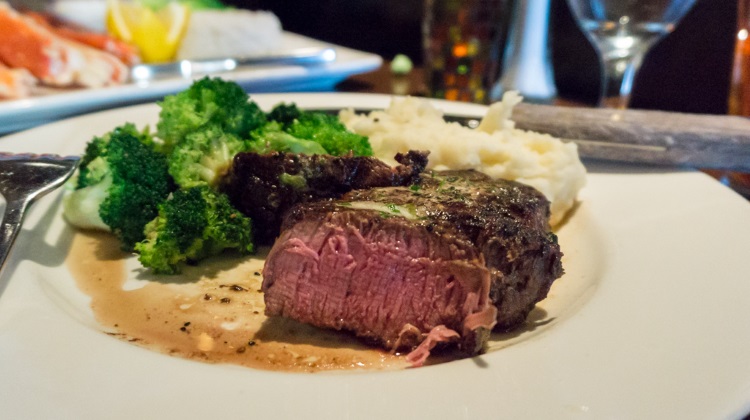 As the ski crowds depart Park City and the Summer fun is yet to begin, you can find a ton of killer 2-4-1s around this time of the year. Case in point this deal running right now at Butcher's. Buy an entree and app, your other entree is free. I've enjoyed this deal myself more than once over the years.
The restaurant also has a 777 offer right now too, select $7 wines, cocktails and apps every day until 7 p.m.
751 Lower Main Street, Park City, UT 84060
(435) 647-0040
butcherschophouse.com

Blind Dog
The popular Buck-A-Shuck promo is back at Park City's Blind Dog. Available in the bar area of the restaurant every Wednesday from 5 p.m. freshly shucked oysters are just $1 each.
251 Kearns Blvd, Park City, UT 84060
(435) 655-0800
blinddogpc.com
Kiraaak
A new weekly special is hitting the menu at this downtown-ish Indian restaurant (that replaced the now long gone Copper Bowl). The South Indian Vegan Night will be held each Wednesday and offers unlimited selections of items like dosa and idli. See the full list here.
214 W 600 S suite a, Salt Lake City, UT 84101
(801) 675-4512
facebook.com/kiraakslc/

Santo Tacos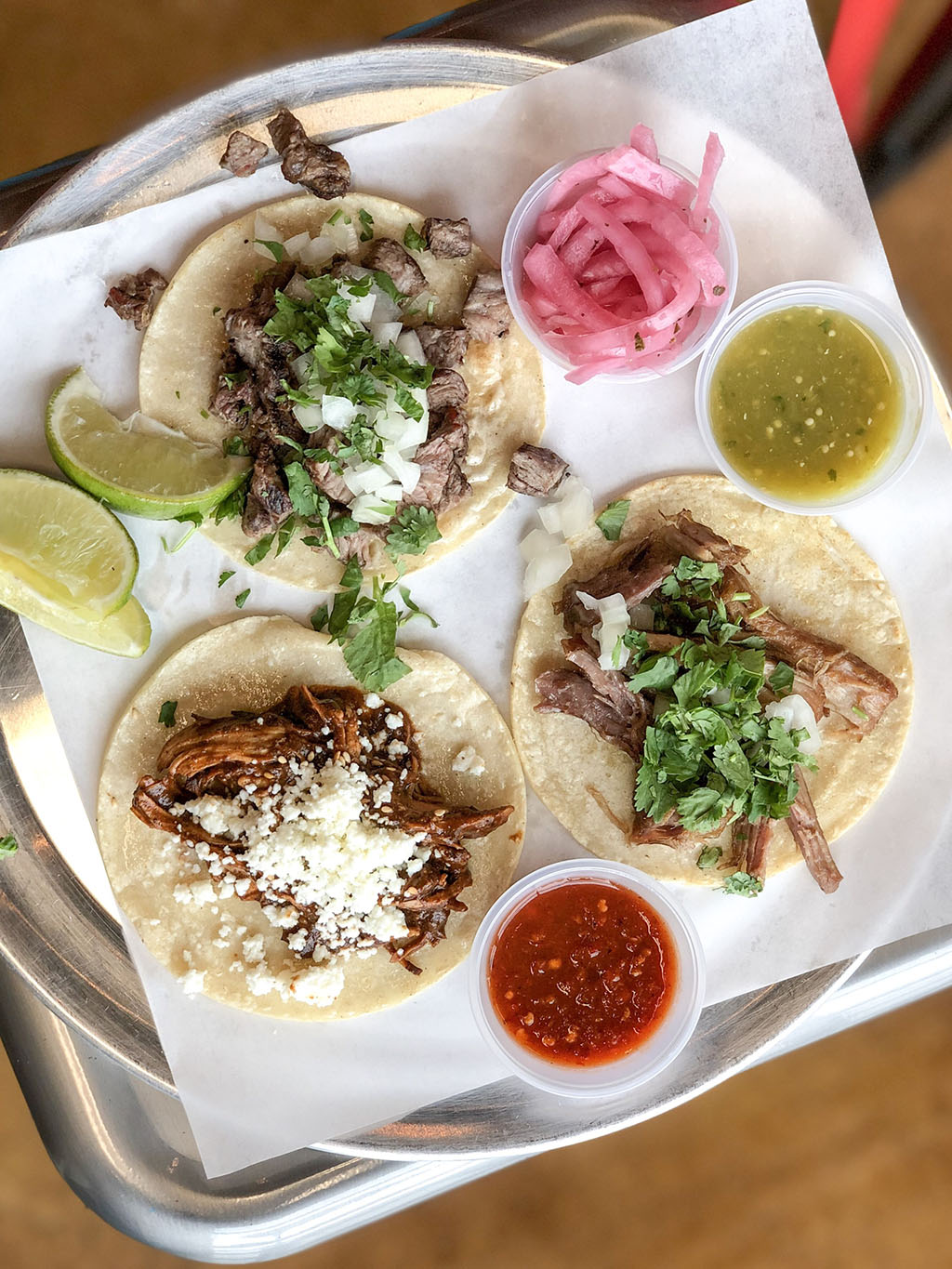 What's better than a taco you ask? Two tacos obviously. Even better, what about two FREE tacos. Reported over on this Rose Park taco restaurant's Facebook page, a deal too good to pass up I'd say:
Have we got a deal for you! In honor of Cinco de Mayo, Saturday and Sunday, May 4-5, we will be offering 2 FREE TACOS* to everyone that signs up for our loyalty program. If you're already an existing loyalty member, we've got you covered – you also get 2 FREE TACOS!! Come sign up and join us at Santo Taco for Cinco de Mayo! *Free tacos limited to your choice of chicken or Guisados.
Also new to the menu Pozole Thursday's sees the restaurant offer all you can eat pozole for eight bucks.
910 N 900 West, Salt Lake City
(801) 893-4000
slcmenu.com/2019/01/25/santo-tacos-menu/

Other items of note
Nomad Eatery
Does your Summer cookout look like this? I know mine doesn't, my BBQ successes are limited to being thankful I didn't burn down the neighborhood again. Anyway, you can save yourself all the mess of the grill (and danger) and head to Nomad Eatery for this one; a foot long frankfurter topped with spicy smoked turkey chili, house made fresh cheese and crunchy potato things.
Hi, I'm Stuart, nice to meet you!  I'm the founder, writer and wrangler at Gastronomic SLC.  I'm a multiple-award winning journalist and have written in myopic detail about the Salt Lake City  dining scene for the better part of seventeen years.
I've worked extensively with multiple local publications from Visit Salt Lake to Salt Lake Magazine, not least helped to consult on national TV.   Pause those credits, yep, that's me! I'm also a former restaurant critic of more than five years, working for the Salt Lake Tribune.    I'm largely fueled by a critical obsession with rice, alliteration and the use of big words I don't understand.   What they're saying about me: "Not inaccurate", "I thought he was older", "I don't share his feelings".
Want to know more? This is why I am the way I am.
This article may contain content provided by one of our paid partners. These are some of the best businesses in Utah. For a list of all our current and past relationships see our
partnership history page
.