DABC Licenses
Causing more than a few column inches this month was the failure of Heart and Soul Karaoke to secure an On-Premise Beer Only license (aka recreational license). A little backstory; Heart And Soul is a successful karaoke business out of Provo, recently opening their sophomore location in downtown SLC – the space left vacant by Naked Fish to be precise. At the March meeting the owners sought to become licensed to serve beer only at this new spot.
Standing before the commission, owners Brody Horton and Matt Smith made a compelling case as to why their business was "substantially similar to enumerated examples in the statute", as chairman Nielsen succinctly put it. Those examples include predominantly sporting activities such as golf, bowling and yes, most recently axe throwing.
The duo explained how Heart And Soul would operate if granted a recreational beer license; on entrance patrons would be checked for ID's and given a wristband if of legal age. Next up, all patrons in the private karaoke room would need to 21 or over. If only one patron was under age, alcohol would not deserved. If the whole room was 21 or over, alcohol would be served directly in the room, never leave the room, and the external doors to the room would be marked as an 'alcohol room'.
The crux of Horton's argument for a license was that the primary consumption at his business would be an experience, not beer. Patrons pay first and foremost for the karaoke experience, beer and food would be a distant secondary element. Moreover, Horton questioned the recreational experience at hand too – did it really matter how participants recreated; holding a pool queue, microphone or an axe?
The commission was almost universally impressed by Horton's appeal, and in my opinion fairly disposed to granting a license. The simple reason for the hold up was the commission sought to review the application further and assess what impact such an approval would mean for other applicants; one commission member asking what would prevent a book club requesting a recreational license. Again, the commission seemed more than moved by Horton's intelligent and logical arguments. Frankly if I was a betting man (and I am ), I'd wager the business will win a license at next months meetup once the commission has time to reflect.
If you stop by in the interim, expect a catalog of over 30,000 songs, a pricing of $8/person per hour in one of the seven private rooms and a sushi menu to boot if you get peckish.
Bar licenses
At the March meeting, three full bar licenses were up for grabs. 2 summer seasonal licenses were also available too; these allow bars to run May 1st through October 31st. Both Bar86 in Richfield and Josie Wyatt's Grill in Moab snapped up two of the three available bar licenses at the meeting.
Seabird's upcoming SLC location (you might recall their existing Draper location) at the Gateway wasn't successful this month. The cocktail bar from the folks behind La Barba and Creek Tea (plus Jameel Gaskins of George/Pago etc.) is scheduled to open in early May. With the opening date in mind the commission took the decision to hold off on a license decision until April; though it was made clear Seabirds would be at the front of the queue at the appropriate time.

Full service licenses (beer, wine liquor)
Tequila's on the Rocks, Moab
Mariscos Ensenada, Salt Lake City
G4CE, Clearfield
Red Ledges Village Center, Heber City
WB's, Ogden, conditional
Wing Nutz, Spanish Fork, conditional

Limited service license (beer and wine)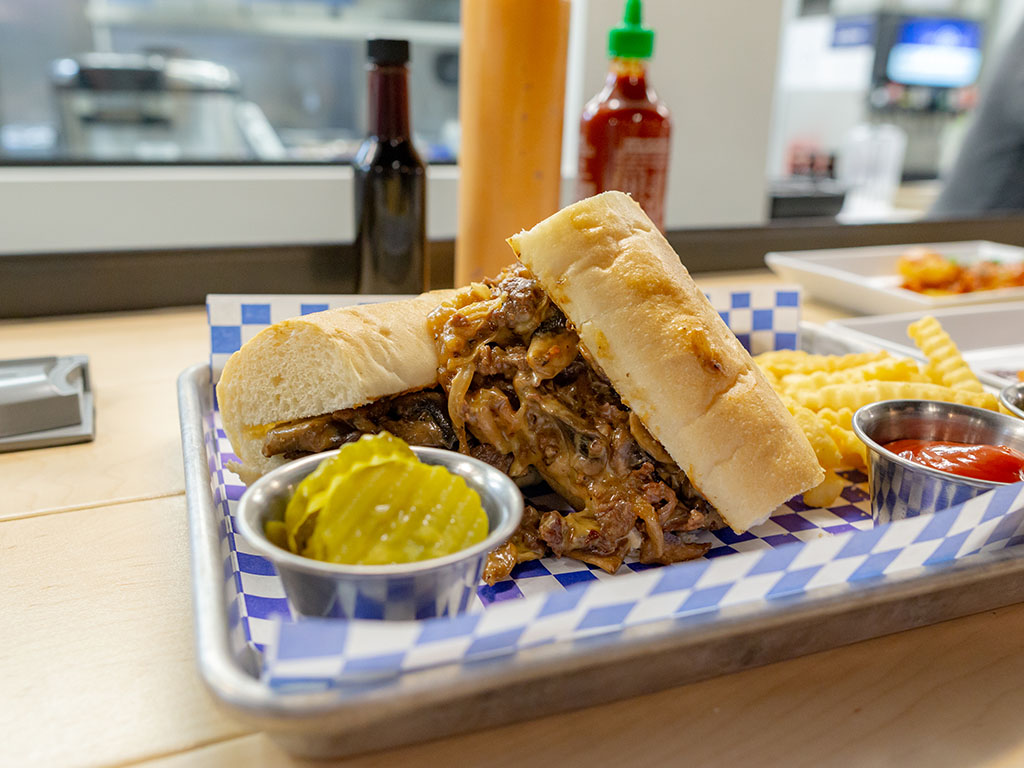 Pinewoods Resort, Duck Creek
Bartolo's, Park City
Cafe Seoul, Salt Lake City
Cotton Kitchen, Salt Lake City
Ginza Japanese Shabu Shabu, Sandy
The Angry Korean, South Jordan
Pasha Middle Eastern Cuisine, Salt Lake City, conditional
Other
You might recall the business licensing snafu that resulted in the temporary revocation of liquor licensing at Aristo's last month. The commission sought to review the matter with the state's AG office and discuss the matter formally again this month. Sadly, owner Aristides Boutsikakis was absent form the March meeting leaving the commission with no option but to forfeit the restaurant's liquor license permanently, with one member of the panel noting, "I find that unusual after the long conversations last time."
More perplexing (given the monetary value of the bar licenses reputed to be worth more than $50K on the open market) Club X also forfeited their bar license. Failing to respond to repeated enquires from the DABC and not appearing at the March meeting the commission voted to return this most coveted of license types to the pool of available licenses.
Lastly, Rock & Reilly's up in Park City caused no end of confusion. Representatives from the business couldn't quite explain the nature, location or operating status of the business in its current format. Not least one the DABC could simply understand. Frankly, I was left equally confused, chairman Nielsen wrapped up a lengthy debate by requesting the matter was pushed to the April meeting, with the intervening time used to review the current business and its operations.

Menu Watch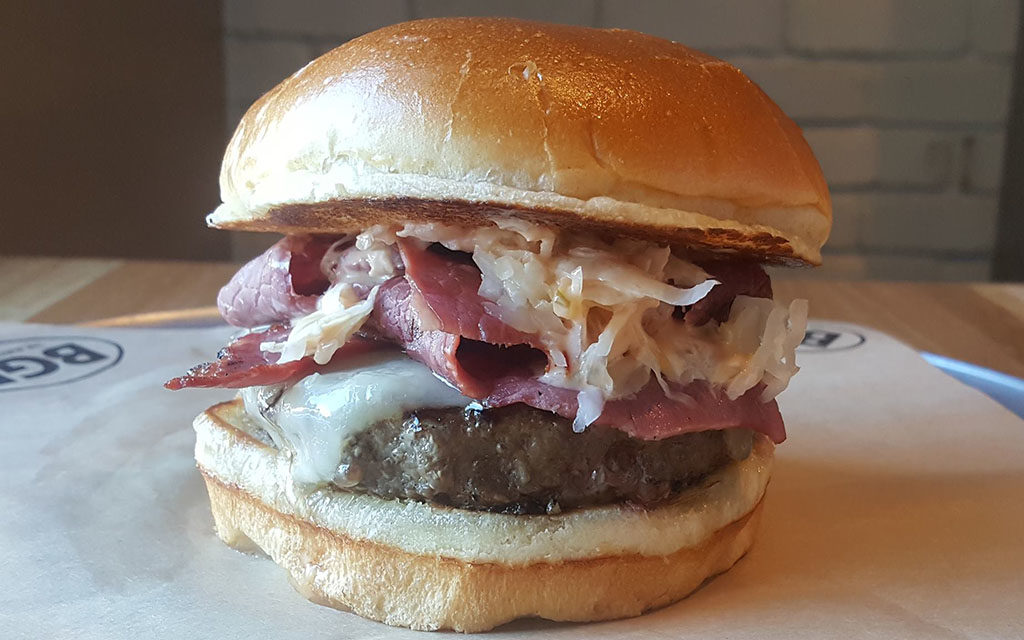 BGR Sugar House – Last call for their Reuben burger special.
Billy Blanco's – A current Wing Wednesday promo is offering $0.75 wings and $2 PBRs – 4 p.m. to close each Wednesday.
Eva – Starting April 1st, the restaurant will begin offering a lunch service. Initial hours are 11.30 – 2.00 Mondays through Friday.
Midway Mercantile – Getting in on the March madness fun is this Midvale restaurant currently offering special snacks and special pricing on items like brisket sliders, through April 8th.
Sushi Blue – Currently showcasing lunch special seven days a week with deals at $5, $10 and $15. Specials offered 11.30 through 4.00 p.m.
White Horse – Alaskan halibut is in season right now and being featured at this downtown favorite of ours.
Closures
Alamexo Cantina
Sad news this month as Alamexo Cantina in the 9th and 9th area closes. Speaking to the Tribune chef and owner Matt Lake cited local road work as a major challenge for the business. A note posted at the business and on Facebook states:
We at Alamexo Cantina are so grateful for the love, support, and patronage of our neighbors and friends over the last 18 months. With the months of upcoming construction that will surround our restaurant and the tight margin that all restauranteurs operate on, we can no longer continue on in this space. We have made every accommodation to insure the jobs of our staff members, who are like family, and they will all be joining us at our location on 268 south state. We hope that you will make the short drive downtown to continue to support our desire to bring you the best food with the best people. For us this is not a goodbye but a change of venue and we hope to see all of you soon.

Ruth Lewandowki Wines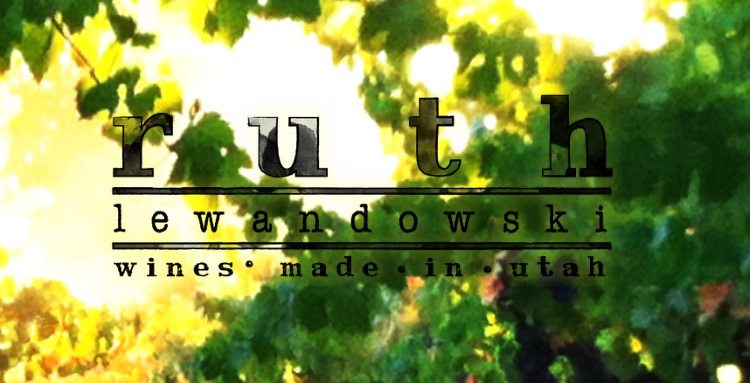 Not a closure per se, but long time Utah wine stalwart Evan Lewandowski is saying goodbye to Utah, at least for now. Writing to subscribers of his wine companies newsletter, Lewandowski this month confirmed an unmissable opportunity in California will see him shortly leave Utah. The full email is as follows:
This email is loooong over due. Nevertheless, it's necessary. I do apologize as I have been remiss in getting this out to you … so many of the nitty gritty behind the scenes details are yet up in the air. The trouble is that due to the recent government shutdown, a good chunk of what I'd like to have 100% stitched up simply will not be 100% stitched up by the time my wine family should already be familiar with what's going on.
Maybe we've spoken a little bit about a certain California move already, or perhaps you've heard a few rumors as news tends to travel quickly. Either way, if the rumor you may or may not have heard was that I'm uprooting the current Utah operation and moving it all to the California source – this rumor is true. If it was something else…perhaps more scandalous…I can neither confirm nor deny 😉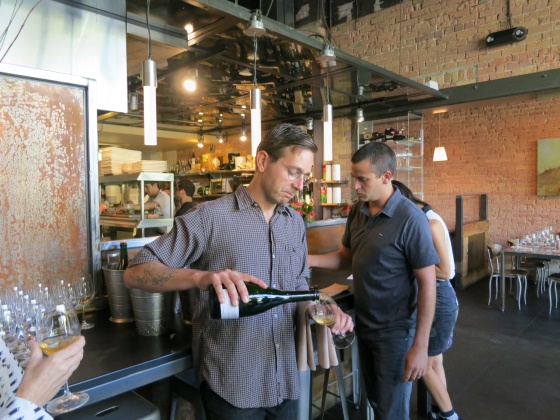 I have always struggled with keeping emails and explanations succinct and to the point, favoring flowery prose and overly wordy diatribes. And weighing on me especially is the fact that I have had wonderful occasions to share so much of myself and my story over the years, so I feel like I MUST tell you every little detail right here, right now! The truth is that there is far too much to say in a single email but I'll give you the quick and dirty – and I'll fill you in more as I move forward with this crazy situation.
The decision to dive into something like this did not come without MUCH trepidation and some intense consideration. It is, admittedly, about as bitter and equally as sweet as something could possibly be, simultaneously. But once the idea to partner up with my best friend on a pair of ridiculous properties in Mendocino County fell on fertile ground in the right conditions, it took root and neither he nor I could stunt its growth. Said bestie is Sam Bilbro of Idlewild Wines. We've known each other since my early days in the wine world, but we've worked very closely since 2012, sharing winemaking space in CA and also sharing an amazing fruit source, Fox Hill Vineyard. Along the way we've experienced many triumphs and helped each other make it through far fewer tragedies, thankfully. Over the years dreaming our dreams out loud with one another, it became clear that what each of us wanted was very similar. And while my Utah dream is no less important, Sam's California dream was already becoming a reality. Long story short, Sam has recently taken the helm of a family ranch, an absolute gem of a property in Mendocino…Yorkville Highlands AVA to be exact. As all of that started to come together, the jokes that we used to make light-heartedly about teaming up more permanently became a little less joke-y – – we stopped laughing about the possibilities and started seeing some new dreams taking shape. Scratch that. They're the same dreams we've always had, they've simply shifted shape.
Our two brands, Idlewild Wines and Ruth Lewandowski Wines, will remain entirely as they are, unchanged, totally separate. However, between the two wine companies we will farm what is now called "Wild Ruth Ranch." IdleWILD / RUTH Lewandowski? Get it?! 😉 These expansive, rugged hillsides of sandstone and chlorite schist ranging in altitude from 1000 feet up to 2200 feet will soon be the outlet for my Austrio-Hungarian Empire-type varietal proclivities.
In terms of my present production, all current wines remain with no crazy label or branding changes to speak of. It is my history, what's gotten me to where I am now and is, for lack of a better way to put it, simply…Ruth. There will be new wines coming from this Wild Ruth Ranch, my first bottling won't be until 2021, so no need to rush those details. In the interim, though, the collaboration on Sam's property then begged the question: "If we're officially partnering on Wild Ruth…what about Fox Hill?!"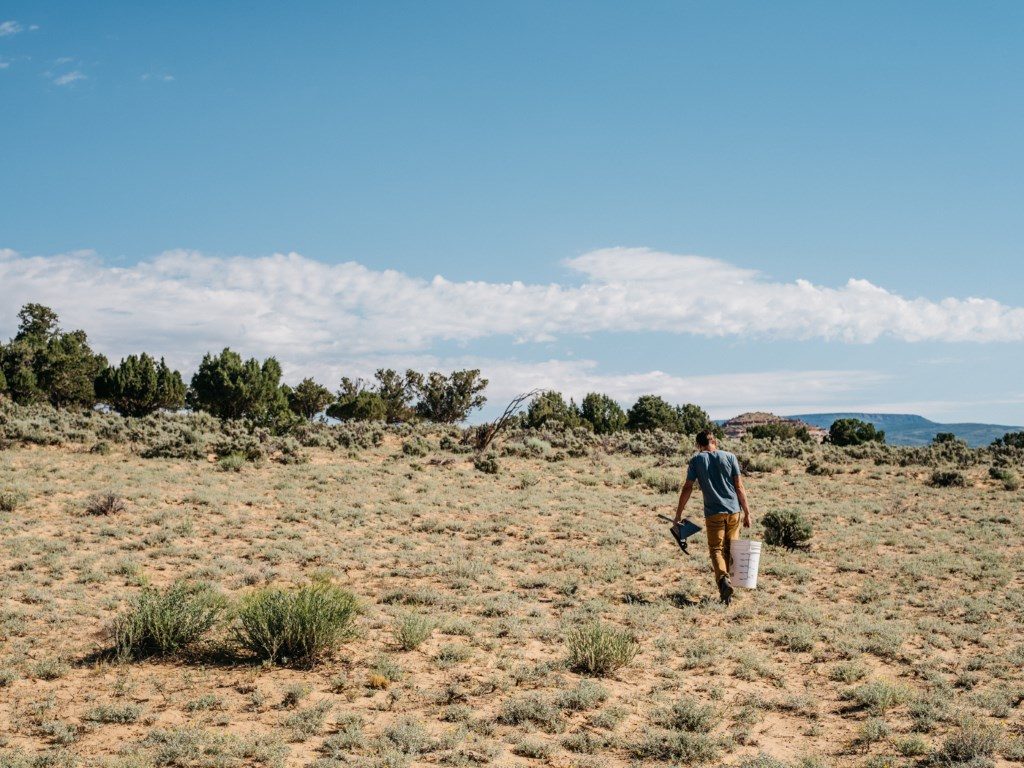 Surely by now, you're well aware of my love for Fox Hill Vineyard. I produce no fewer than 5 wines from this amazing place each year (one of which no ain't nobody seen yet…hehe), and Sam's been purchasing almost exclusively Fox Hill fruit for a number of years now. He's also been helping Lowell, the owner, with managing the place since 2014 and it's never looked better. With our current combined production, we purchase over half of the fruit that comes off of Fox Hill each vintage. So now that Sam and I are officially a farming team, why wouldn't we approach Lowell and see if he'd sign a long term lease and let us take over 100% of the farming duties at Fox Hill?? We're frantically working on that as we speak but we're pretty confident that'll all work out.
So there it is and there you have it…as quick and dirty as I could make it. I bet you realize that it would take something "out of this stratosphere" amazing to drag me out of Utah. So you can imagine how incredibly excited I am about his opportunity…more than a little nervous as well. Rest assured, the Utah dream is still alive. It's just simmering on the back burner for now. Some opportunities one simply cannot pass up…if the blinders are guarding the peripheral so well, the myopic, single focus, one-track dream might cause one to miss the greater reality.
Be on the lookout in the near future for more specific details … especially the impending Spring Release! Until then, know that I'm working hard to continue to pump out (and from now on…farm!) the absolute best things I can possibly give to you. Thank you to the moon and back for all the support. There's absolutely no way I'd be where I am without you today.
2019 Legislative Wrap Up
Obviously the headline item at this years legislative session was the infamous SB132 bill that was essentially passed in a fairly amended state (see below). What you might not have heard about during all that furore, are the other minor alcohol related updates. Here are several other bills that were passed, notes courtesy of the Utah Restaurant Association (URA):
B132 Beer Amendments
This bill modifies the permissible percentage of alcohol in beer and heavy beer and increases the rate of the tax imposed on beer and requires the revenue from the increased tax to the Alcoholic Beverage Enforcement and Treatment account. Heavy Beer will be defined as a product that contains more than 5% alcohol by volume, less a tolerance of 0.18%; or 4% alcohol by weight, less a tolerance of 0.15%.
HB453 Alcohol Amendments
The URA had been working with Representative Hawkes on HB453 requesting that minors 16 years and older be allowed to be employed in a restaurant and perform their duties in dispensing areas or areas in a restaurant where minors are not allowed. In addition, the URA had requested that HB453 include that 18-19-20-year-olds be allowed to offer for sale, provide information, and take an order for an alcoholic beverage.
A server under the age of 21 would still not be allowed to actually serve the drink but could take the order. Through the efforts of many including the URA we were able to pass HB453 which will allow a 16-year-old to be in a dispensing area to perform the duties required of them as an employee.
HB453 was amended in committee to include that an 18-19-20-year old server could take an order for alcohol. However, this amendment was not approved on the House floor and so HB453 passed without this amendment. The URA will continue to work on this issue.
Also included in HB453 is the Transportation License Act which allows for the delivery by a transportation service provider to be able to pick up spirits and wine from a state liquor store and deliver them to a restaurant or other food service operation. The text of the bill does not limit the restaurant from still picking up their own alcoholic products, but does allow for delivery of product by a licensed service provider.
HB43 Support Animals Amendments
HB43 makes misrepresenting information about a support animal against the law.
Support and service animals provide care for individuals who have disabilities, or who need emotional support, well-being, comfort, companionship or to be deterrent from crime.
The bill states that in order for a pet to qualify as a service animal, it has to be a dog and provide at least one service to a person with a disability. If a person is found guilty of intentionally misrepresenting to another person that an animal is a certified emotional support animal, they will face the misdemeanor offense.
A person will also violate the new bill if they lie to a health care provider about needing a support animal. This offense is classified as a class C misdemeanor.
HB148 Vehicle Idling Restrictions
HB 148 as originally drafted would have required restaurants and other businesses with drive thru service windows to be subject to idling ordinances throughout the state. The Utah Restaurant Association worked hard in 2011 to establish an exemption for restaurants with drive thru service windows to post signs encouraging patrons to be "idle free" but a patron at a restaurant could not be cited by an enforcement officer for an idling violation in any city who had an idling restriction ordinance.
After meeting with Representative Arent it was agreed that continuing the education of encouraging patrons to be idle free was valuable and the exemption was put back in the bill of allowing a restaurant to post a sign and avoid any kind of enforcement issues. HB148 4th substitute passed and restaurants where idling ordinances have passed simply need to post a sign. The URA had recommended that a uniform standard of 3 minutes be included so that there is one standard in the state rather than each city having a different time frame for idling, however this was not included. Anyone issued a citation for non-compliance with an idling ordinance must be given one warning notice.
Utah Cheese Awards Expofest
Via press release. "It didn't take me long to realize cheese needs no help." says native Salt Lake City resident, Steve Jerman explaining the Salt Lake Cheese Festival to be held June 8 at The Garten, a new outdoor venue just north of downtown.
"When I organized the first Utah Cheese Awards Expofest, I was thinking of all kind of ways to improve the project; art, music, comedy and film. But by the end of the night it seemed that everybody just wanted to enjoy their cheese." he continues, "With the second reception, we added micro-brews for pairing and tickets sold out, the house was packed and the formula was clear."
The Salt Lake Cheese Festival festival will run June 8, 2019 – from 3:00 until 7:00, outdoors at 417 N 400 W just north of downtown Salt Lake City. Jerman chose a June date to contrast with the cheese awards schedule and to provide a foodie experience prior to the farmers market and to occur the same week as National Cheese Day (June 4.)
At the festival, entrants will receive cheese samples from around the world. They will be able to pair these with locally made cider coming next door from sponsor Mtn. West Hard Cider (which owns the venue) and the award-winning brews of RedRock brewing two doors down on 400 west, just west of Salt Lake's Bohemian Marmalade Hills district.
"When I approached Salt Lake City's economic development department they liked the idea of the Utah Cheese Awards but were naturally only set on helping businesses within the city." said the 56-year-old graphic designer and entrepreneur. Later a former SLC councilman told him about the Arts and Culture Fund (ACE), which funds events that might not normally exist without their help.
In it's third year, ACE saw a 33% increase in applications for 2019. Salt Lake Mayor Jacqueline M. Biskupski wrote "Our ACE committee spent hours sifting through applications and conducting interviews with dozens of organizations' representatives, ensuring a thorough process and exposure to many programs. In the end, our ACE Fund grant recipients represent the best of Salt Lake City art, music, dance, food, and more. "
In addition to cheese samples and beverage pairings, Jerman hopes to pull from his list of Utah Cheese Awards companies – which have included cheesemakers, bakers, preserves companies and chocolatiers – to exhibit and sell their products at the festival. Local cheesemakers and representatives will be invited to talk with attendees about the products being sampled.
Tickets are only $10 and will be available starting March 15, 2019 through SLCheeseFest.com as well as selected retail locations. VIP tickets will be $30 and include an individual charcuterie board curated from local producers. Tickets will be available March 15, on SLCheeseFest.com.
Attendees must be 21 and over but Jerman hopes the Salt Lake Cheese Festival can be an annual event that will eventually be open to all ages. For more information contact the organizer at utahcheeseawards@gmail.com or call (435) 213-5444.null
Other
CANarchy sales surge (Squatters etc):
https://www.brewbound.com/news/canarchy-sales-up-29-percent-through-february

Lagoon to offer beer:
https://www.standard.net/entertainment/lagoon-opens-this-weekend-offering-new-restaurants-with-beer/article_2a591b96-66f0-5560-b462-3d6b13bf9e7d.htm

New app tells you if you're in a bar or restaurant:
https://fox13now.com/2019/03/25/utahn-creates-app-to-help-identify-bars-and-restaurants/
Even Stevens files for bankruptcy:
https://www.ksl.com/article/46515706/utah-based-even-stevens-sandwich-shop-files-for-bankruptcy
Utah breweries getting creative:
https://www.porchdrinking.com/articles/2019/02/28/utah-breweries-get-creative-to-draw-crowds-at-off-peak-times/
Keep the conversation going
Want to stay on top of the SLC food scene, minute by minute, dish by dish? Here are a few other places you should follow along:
Hi, I'm Stuart, nice to meet you!  I'm the founder, writer and wrangler at Gastronomic SLC.  I'm a multiple-award winning journalist and have written in myopic detail about the Salt Lake City  dining scene for the better part of seventeen years.
I've worked extensively with multiple local publications from Visit Salt Lake to Salt Lake Magazine, not least helped to consult on national TV.   Pause those credits, yep, that's me! I'm also a former restaurant critic of more than five years, working for the Salt Lake Tribune.    I'm largely fueled by a critical obsession with rice, alliteration and the use of big words I don't understand.   What they're saying about me: "Not inaccurate", "I thought he was older", "I don't share his feelings".
Want to know more? This is why I am the way I am.
This article may contain content provided by one of our paid partners. These are some of the best businesses in Utah. For a list of all our current and past relationships see our
partnership history page
.