Despite what some reckon, you don't need New York City water to make an outstanding bagel; all you really need is a talented team that understand the nuances of making this specialty. The following businesses all have the goods – boiled not baked assured.
Baby's Bagels
You can read our full story on this popup company here. Popup? Baby's essentially have one bagel bake a week. Those in the know get the alert email then swing by at the weekend to grab some of the very best bagels in Utah. Convenient? Not quite. Delicious? Absolutely.
Feldman's Deli
Janet and Michael Feldman hail from the East coast – Jersey to be precise. The snowy slopes of Utah brought them our way decades ago now. When they landed they set about recreating the food they knew, loved and missed from back home. As well as stacked NYC style deli sandwiches, the duo make amazing bagels. How good? If you stop by any day, they're almost always gone by noon.
2005 E 2700 S, Salt Lake City, UT 84109
(801) 906-0369
feldmansdeli.com
Cheryl's Bagels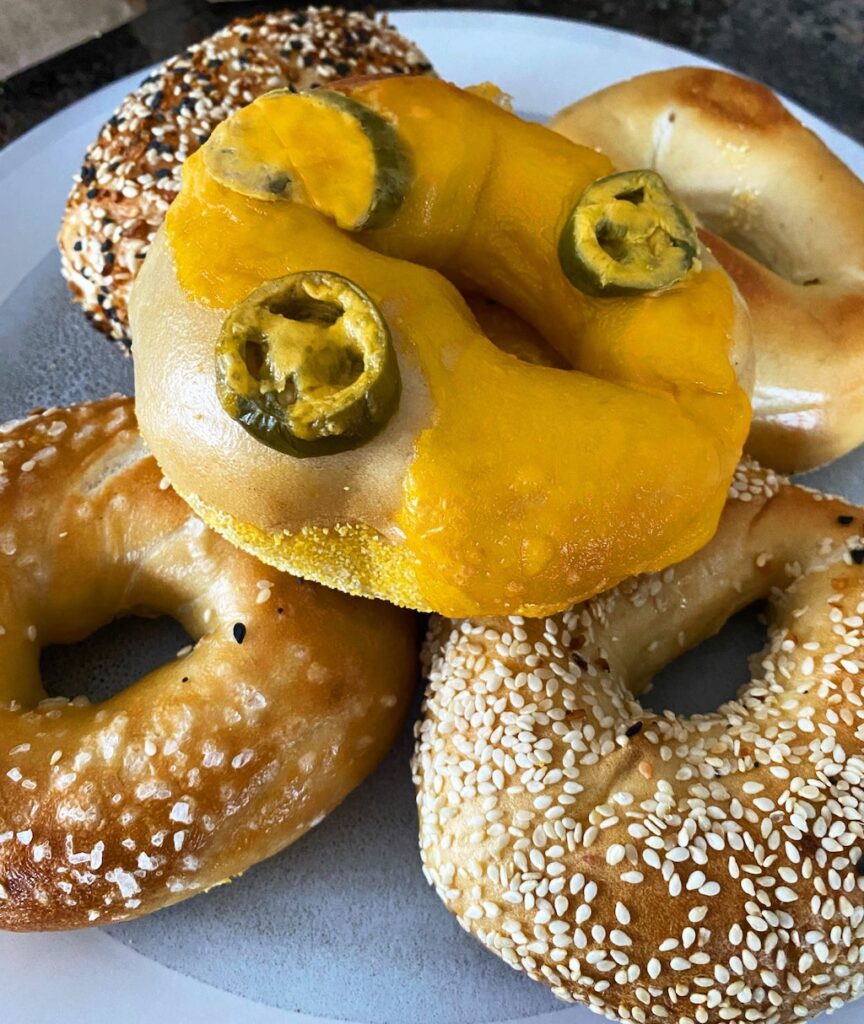 Check out this article that details the story behind Cheryl Mignone's bagel business. It's another famililar story. As Heather L. King writes, "New Jersey, couldn't find a bagel reminiscent of the crusty and chewy bagels of their East Coast heritage."
714 Rildah Circle, Kaysville
2352 Kiesel Ave, Ogden
455 25th Street, Ogden
cherylsbagels.com
Bagel Project
This bricks and mortar outlet offers early morning bagels six days a week. As well as providing much beloved bagels to an eager fanbase, Bagel Project also have the most extensive list of toppings. Check out creative options like the house smoked Utah trout with organic fried egg or go more traditional with fried egg, bacon and cheese.
779 S 500 E, Salt Lake City, UT 84102
(801) 906-0698
bagelproject.com
Who did we miss?
If you think we're missing a really great addition to this list, please email us at stuart@gastronomicslc.com – we'd love to hear from you. Let us know who you think should be on this list and why. If you have a really great picture of one of more dishes, please send that too! We're always excited to check our more businesses!
Hi, I'm Stuart, nice to meet you!  I'm the founder, writer and wrangler at Gastronomic SLC; I'm also a former restaurant critic of more than five years, working for the Salt Lake Tribune.  I've worked extensively with multiple local publications from Visit Salt Lake to Salt Lake Magazine, not least helped to consult on national TV shows.
I'm a multiple-award winning journalist and have covered the Utah dining scene for the better part of fifteen years.   I'm largely fueled by a critical obsession with rice, alliteration and the use of big words I don't understand.   What they're saying about me: "Not inaccurate", "I thought he was older", "I don't share his feelings".  Want to know more? This is why I am the way I am.