Some might say, fried rice isn't for savoring. Fried rice after all is a dish that's made from leftovers, it's hardly haute cuisine. That said, if you're an aficionado of this dish like we are, you'll know that every fried rice is not created equal. Some restaurants just really know how to rock the, um, wok. O.k. pardon the pun, here's our favorite fried rice dishes in SLC:
Kao Thai
Head on over to Millcreek for this fabulous rice dish, from an equally exceptional Thai restaurant. Kao Thai's basil fried rice uses plenty of richly herbaceous Thai basil to invigorate a fried rice dish with lots of sweet, thick soy.
3011 E 3300 S, Salt Lake City, UT 84109
(385) 202-7257
kaothaislc.com
Mom's Kitchen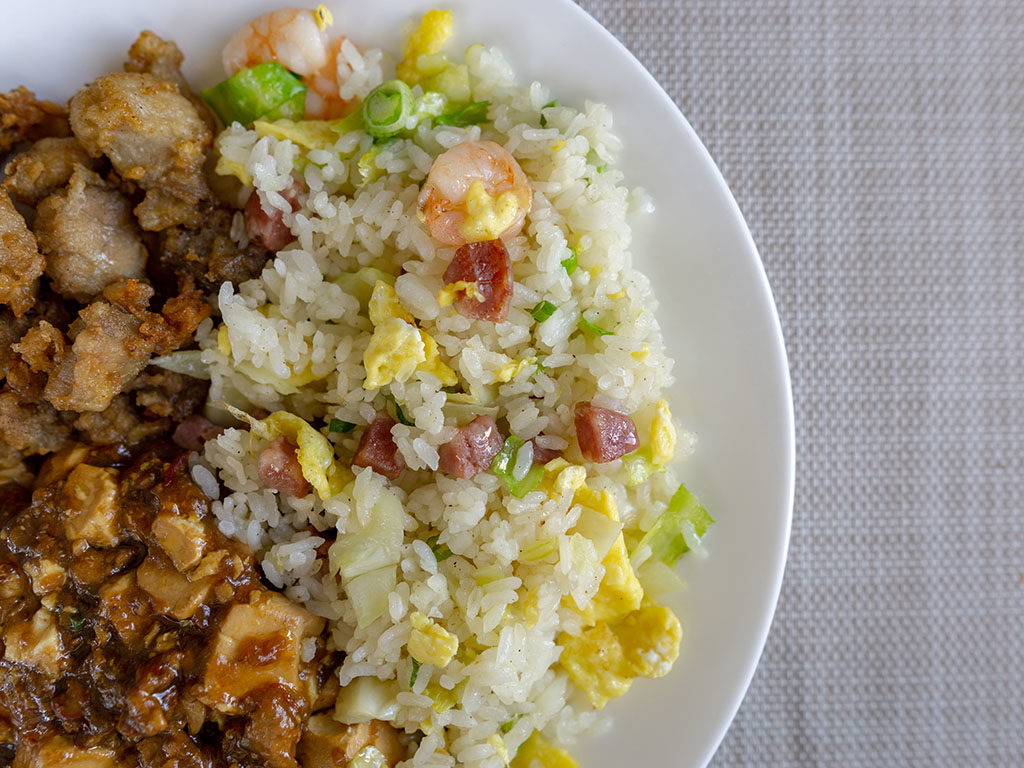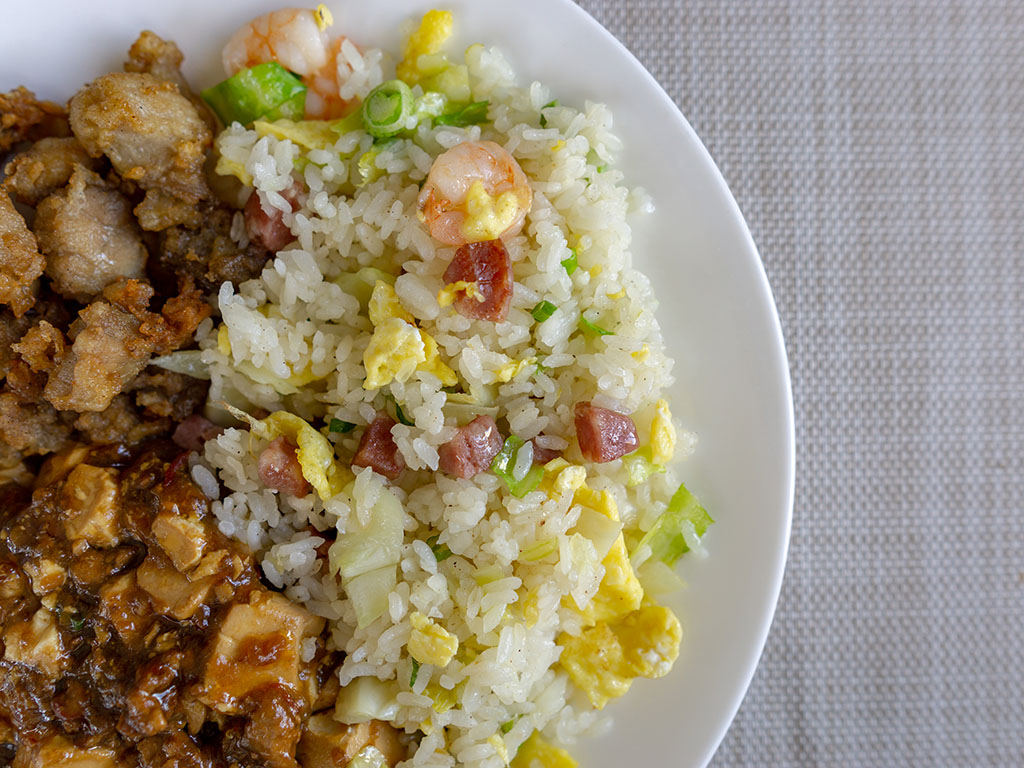 At this South Salt Lake Taiwanese restaurant you can find this dish, Mom's fried rice; the dish uses a salty and sweet sausage alongside prawns.
Cafe Anh Hong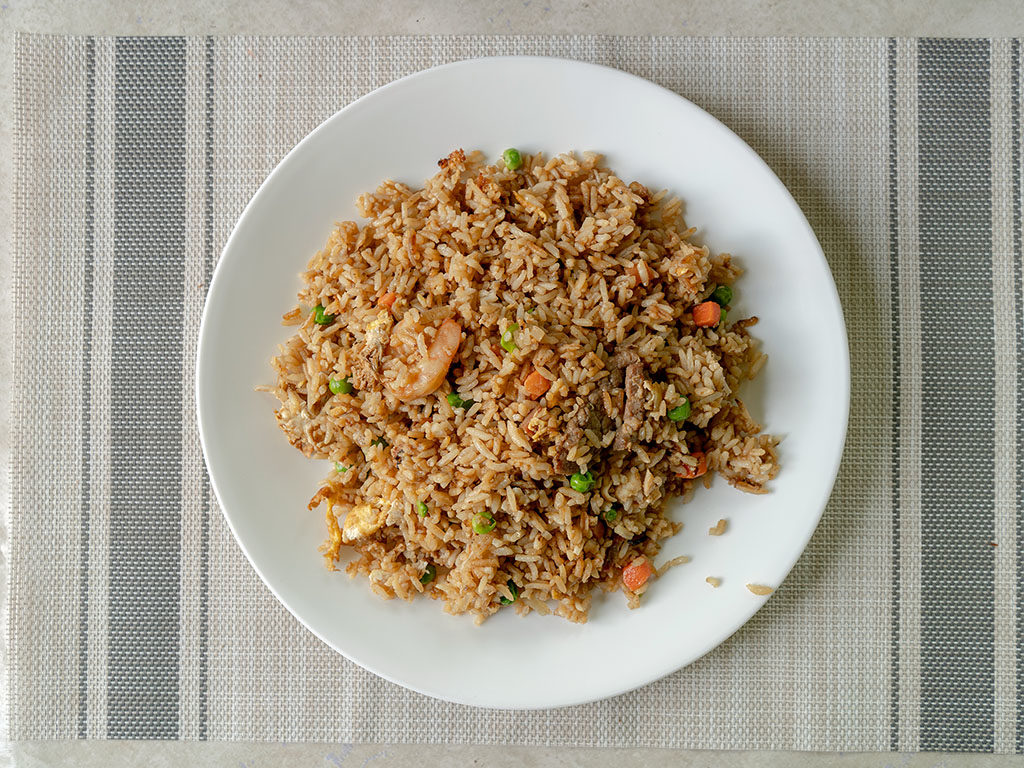 State Street's Cafe Anh Hong is one of the best restaurants in the state for Cantonese cuisine, not least weekend dim sum service. The restaurant also cooks up a mean fried rice too; the menu features all your favorites such as chicken, ham or beef plus yang chow and the above pictured special fried rice.
1465 State St Ste 12, Salt Lake City, UT 84115
(801) 486-1912
cafeanhhongut.com
New Golden Dragon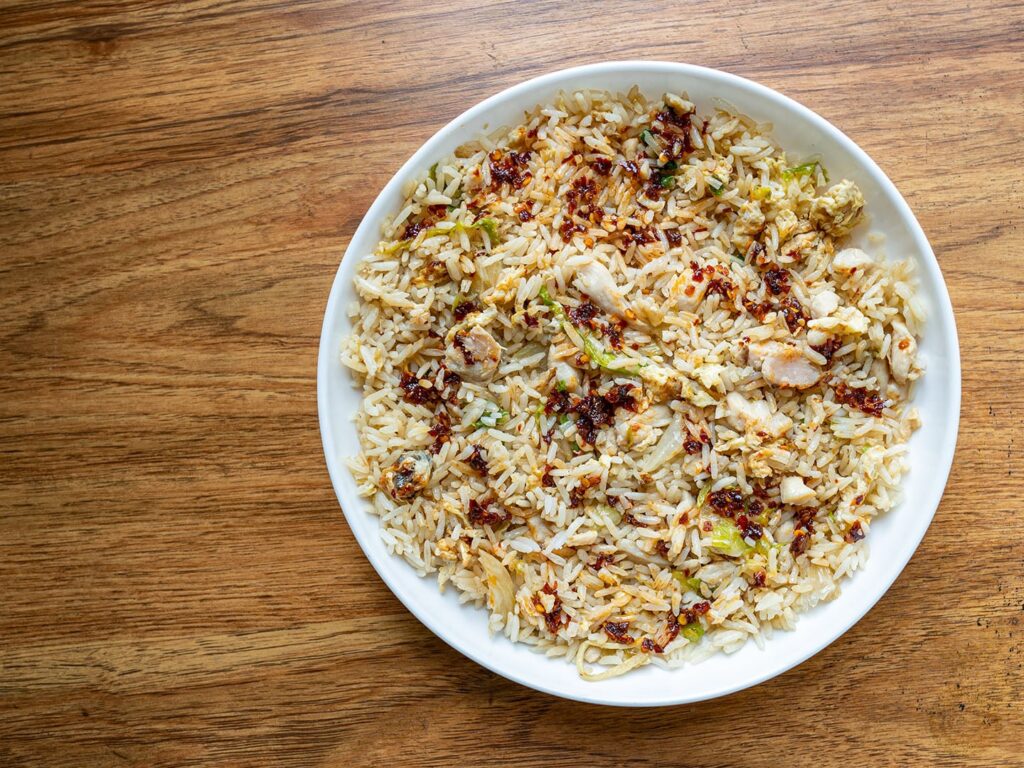 Funky and fermented salted fish studs this chicken fried rice dish – making for a blast of umami in every bite. Reach for some of your favorite chili oil or chili crisp to really take it over the top!
1716 State St, Salt Lake City, UT 84115
(801) 487-9888
slcnewgoldendragon.com

Gurkha's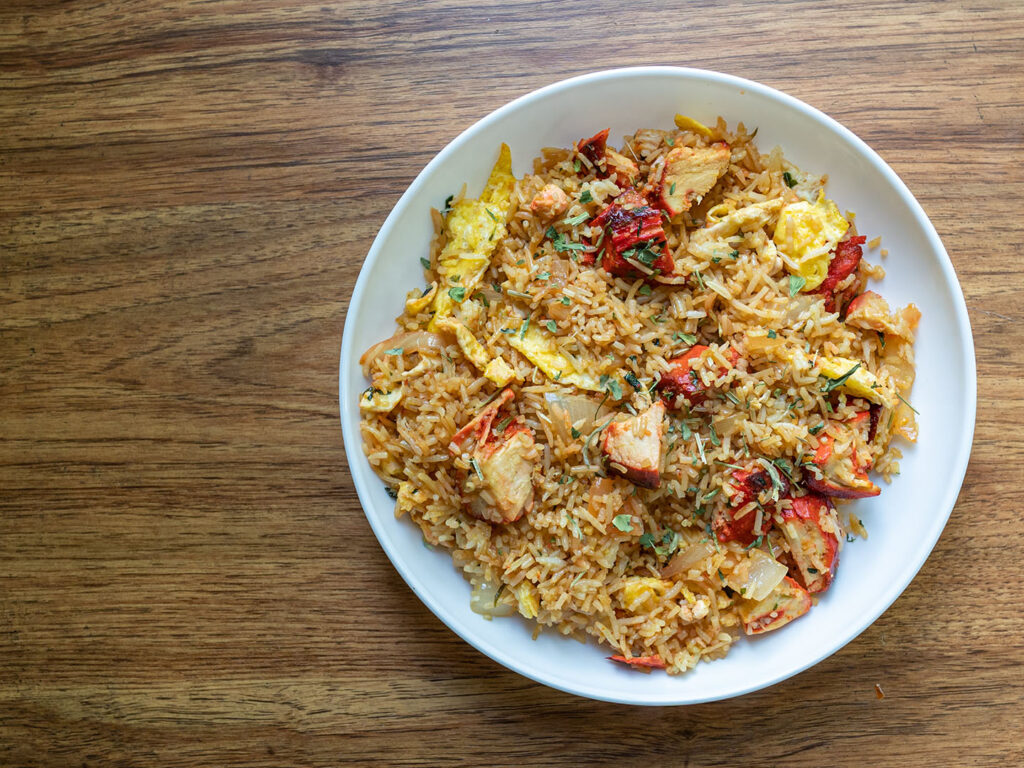 This one requires you get a little handy in the kitchen for ten minutes – bit it's worth it. Order up some of Gurkhas' top notch chicken tikka, and also an order of your favorite biryani. From there cook up a quick fried rice using some egg, onion, soy, then add in the lovely roasted chicken. This Nepalese-Chinese fusion is the best way to use up leftovers.
3025 E 3300 S, Salt Lake City, UT 84109
(801) 755-3499
gurkhas.net
Tea Rose Diner
What about a Thai spin on this fun dish? Over in Murray, the humble Tea Rose Diner has several fried rice preparations including this house special that mixes in shrimp, chicken, pork and beef. Being a Thai fried rice, the dish is slightly sweeter than others on this list, and also uses aromatic Jasmine rice.
65 E 5th Ave, Murray, UT 84107
(801) 685-6111
facebook.com/Tea-Rose-Diner-195097803840149/
SOMI Vietnamese Bistro
Over in Sugar House, this trendy and chic eatery offers a traditional chicken fried rice preparation that pushes all our buttons. The dish is served noticeably wok fresh and is a little cheaper at lunch too.
215 E Wilmington Ave, Salt Lake City, UT 84106
(385) 322-1158
somislc.com

Indochine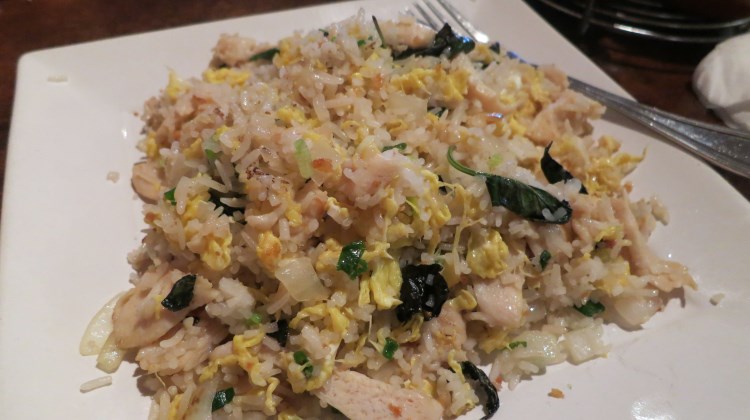 This fun take on the classic dish adds basil, garlic and chili for a Thai-twist. It's excellent fried rice in it's own right, but the extra flavors take it over the top.
230 1300 E, Salt Lake City, UT 84102
(801) 582-0896
indochinesaltlake.com
Maybe also check out
Maybe we can tempt you to something else delicious while you're here? Check out these other detailed guides, some of the most popular pages on our website:
Hi, I'm Stuart, nice to meet you!  I'm the founder, writer and wrangler at Gastronomic SLC.  I'm a multiple-award winning journalist and have written in myopic detail about the Salt Lake City  dining scene for the better part of seventeen years.
I've worked extensively with multiple local publications from Visit Salt Lake to Salt Lake Magazine, not least helped to consult on national TV.   Pause those credits, yep, that's me! I'm also a former restaurant critic of more than five years, working for the Salt Lake Tribune.    I'm largely fueled by a critical obsession with rice, alliteration and the use of big words I don't understand.   What they're saying about me: "Not inaccurate", "I thought he was older", "I don't share his feelings".
Want to know more? This is why I am the way I am.
Our sponsors and this page
This page may contain information about one of our sponsors. We only work with the very best businesses in the state, and routinely turn down offers to work with businesses we don't enjoy. If we can't hand on heart recommend them - they can't be a sponsor.
At this time we have the following sponosrs: BTG, Caffe Molise, The Dough Miner, Downtown Alliance, Feldman's Deli, Flanker, Garage On Beck, Hearth And Hill, Hill's Kitchen, Kao Thai, Kin Sen Asian Noodle Bar, Kyoto, LemonShark Poke, Log Haven, Oasis Cafe, Pirate O's Gourmet Market, SLC Eatery, Squatter's Downtown Salt Lake City, Stoneground Italian Kitchen, Urban Hill, Wasatch Brew Pub Sugar House, Whiskey Street, White Horse.
I encourage you to Google any of our sponsors and see the stellar reviews on multiple sites that they enjoy. For a list of all our current and past relationships see our partnership history page.