Even if you've only a cursory interest in wine, you've undoubtedly stumbled over more and more natural wine as you peruse you favorite restaurant's list. The minimalist production style is the current belle of the wine world ball. According to Copper Common's Ryan Lowder, natural wine is to your glass today, as organic food was to your plate twenty five years ago (read more in this article). No small praise.
If you're eager to learn more – and yes – taste more, Tea Zaanti's upcoming natural wine party on September 30th should be high on your agenda. The Sugar House spot will be offering up more than three dozen different natural wines for attendees to sample. As far as I know, this is the biggest natural wine focused event in the city. Hands down.
It's all made possible by a number of notable local wine brokers pulling out all the stops. Or should that be corks. BonVivant, FloraFauna, Libation and VineLore are just some of the names to have a hand in the wine selection; with Tea Zaanti keen to stress that many of the pours sourced are from small producers, available only in Utah as special orders.
For their part, Tea Zaanti are inviting everyone from neophytes to know-it-alls writing, "Who's it for? Everyone who is excited to discover and support winemakers following healthy farming and winemaking practices. What is natural wine? Natural wine is more of a concept than a well-defined category with agreed-upon characteristics. In its purest form, it is wine made from unadulterated fermented grape juice and nothing else. Natural wine is ancient, and the latest trend."
The party runs 3.00 p.m. through 6.00 p.m. and was a sell out last year. Tickets are priced $80 per person and can be bought online at Eventbrite.
…in other news, here's what else you can expect over this weekend and the weeks ahead…
Festa Italiana
September 16th and 17th
A reminder that another big party will be underway downtown this weekend. Back again for 2023, the celebration of all things Italian which last year attracted more than 40,000 people its Gateway location. Now in its eight year, Festa Italiana will provide "an authentic Italian street festival experience that is prevalent in many other cities across the country."
Highlights of the festival include more than a dozen local Italian restaurants serving unique Italian food, performances by Italian musical artists, beer and specialty Italian wine, Italian car show, and local and Italian artist showcases. Saturday, noon to 10.00 p.m. Sunday, noon to 7.00 p.m. Admission to the event is free – more info here.
Rock 'N' Ribs
September 16th
Another return headed your way this weekend – the popular Rock N Ribs bash. Indeed this is the 19th edition for the long running mix of BBQ and music help at the Gallivan Centre in downtown SLC. The day kicks off at 1.00 p.m. and runs through 6.00 p.m.
Info on exactly who will be serving the 'Q is hard to find, but BBQ sample plates will start at $3 and entry is free; as well as that organizers write that "you can also enjoy rockin' music all afternoon, an activity area for the kids, a merchant marketplace. Details here.
Deer Valley Mountain Beer Festival
September (16th is sold out) 17th
A further event this weekend, the second iteration of Deer Valley's sudsy celebration featuring more than twelve of Utah's best brewers. Spanning two days, 11.00 a.m. to 4.00 p.m. the festival includes, "scenic chairlift access throughout the resort, outdoor dining, live music plus a full slate of additional family-friendly activities. Please note that the venue can only be accessed by a chairlift ride on Silver Lake Express and all parking and check in will be at Snow Park Lodge."
A variety of tickets are on sale from non drinker ($10) through an "Imperial" package which includes entry, eight beer tasting tokens, lift rides, a commemorative mug and t-shirt and access to BBQ and seating on a reserved VIP deck. Tasting tokens get you one 4oz tasting pour. More info here.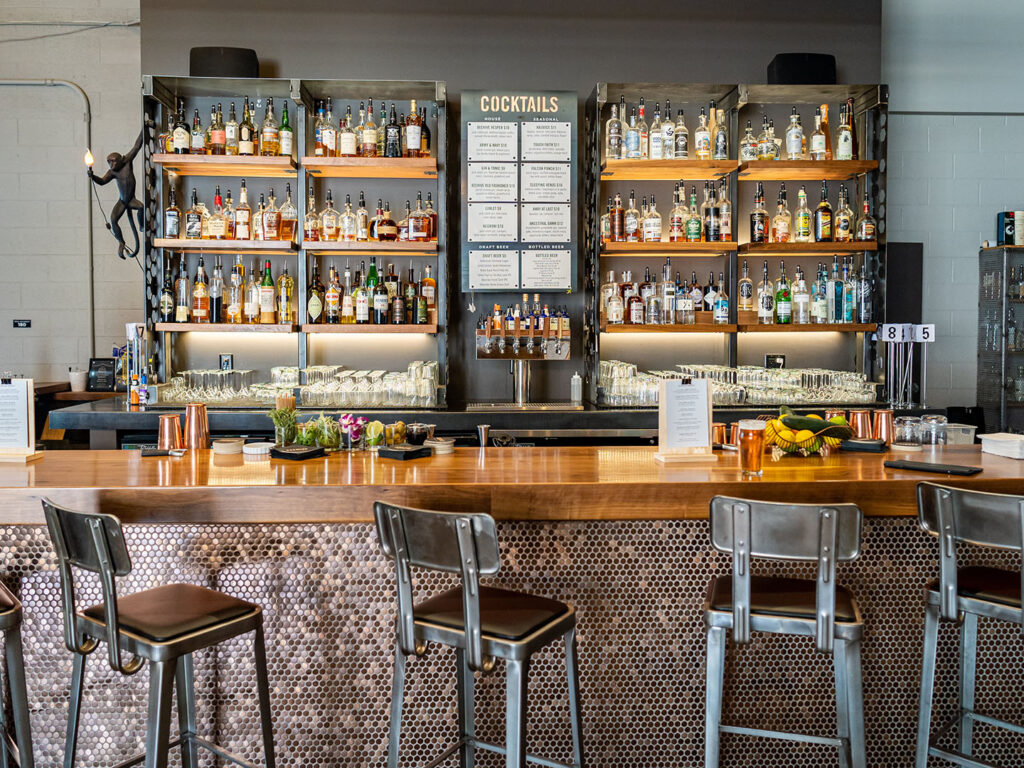 Craft Of Distilling
September 23rd
Spend an afternoon amongst some of Utah's finest craft distillers. Do a little learnin', do a little drinking. Five local companies will be in attendance at Beehive Distilling – offering a series of presentations with a suitably themed cocktail/tasting to accompany. The event is free with drinks an optional paid extra. The schedule for the day is as follows:
3.00 – 3.45 – Beehive Distilling
3.45 – 4.30 – Outlaw Distillery
4.30 – 5.30 – Solstice Malting
5.30 – 6.15 Waterpocket Distillery
6.15 – 7.00 Sugar House Distillery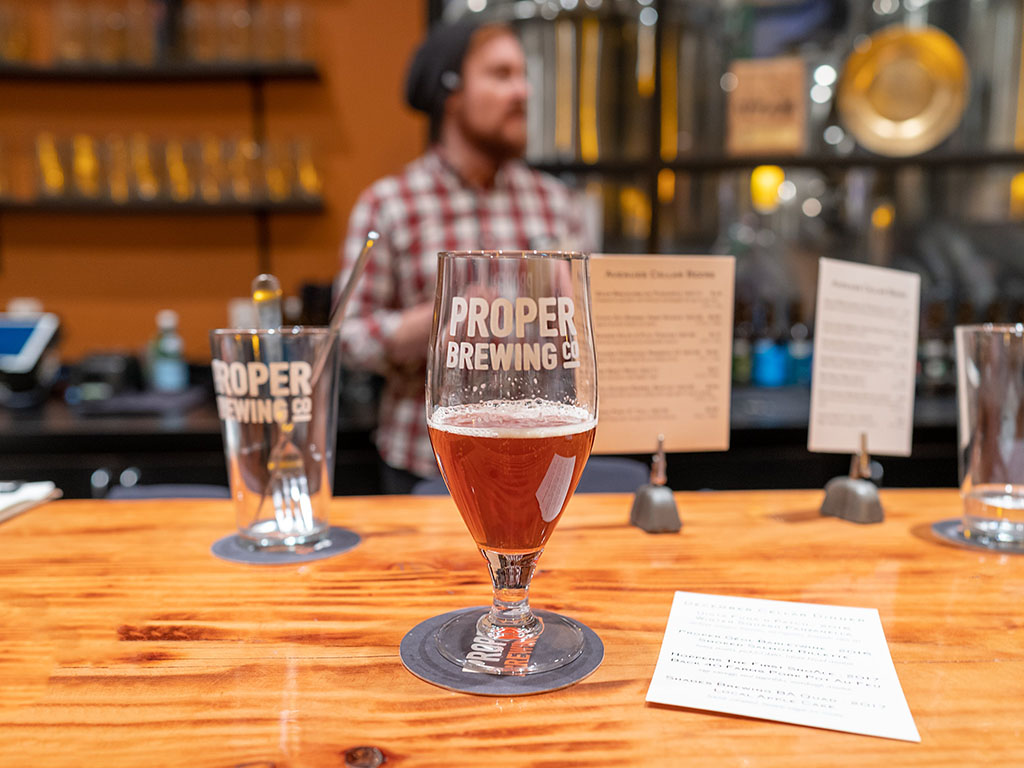 Avenues Proper
September 27th
Beginning at 6.00 p.m. the next installment of the Avenues Proper cellar paining dinner series; the always fun event where the local brewpub pair a range of cellar aged local beers with a special menu. Cost is $45 for food and $25 for beer, menu as follow:
Roasted tomato gazpacho, goat cheese, pine nuts, herbs

2Row Sour Brett Saison with tart cherries

Fennel cured herring, crème fraîche, watermelon radish, beer crackers
Shaved steak sandwich, arugula, horseradish crema, heirloom tomato
Spicy s'mores, house graham cracker, toasted marshmallow, meringue, milk chocolate, candied cayenne
Scion Cider
September 28th
More details to follow on this one , but clear up your calendar in advance . Central 9th's Scion Cider Bar will team up with Alex Morales for a casual popup event, focused on Basque bites. More details should be released soon.
October 4th
Partnering with Liberty Heights Fresh, Scion Cider will be hosting an extra special pairing and tasting event. The 21+ only bar will close to the public to highlight five American craft ciders from around the country.
Each cider will be paired with an artisan domestic cheese and charcuterie bite picked by LHF. As part of the event, guests will be able to learn about the agricultural operations and urban producers, many setting a new bar for cheese, charcuterie, and cider. Exact pairings TBD.
If you're looking to up your holiday hosting game this year (charcuterie is the king of an easy party folks), or learn a little more about the burgeoning US cider scene – this one should prove invaluable. Price is $70 per person, or $35 without cider pairings. Tickets available online here.
Sauce Lake City
October 7th
Capsaicin lovers probably already have this date underlined strenuously in the calendar. Organizers write, " Utah's premiere Food Festival is back again Oct 7th in Salt Lake City! Local sauce, salsa & food vendors of all kinds will be sharing their creations. This event will feature your favorite local sauce companies like Chili Beak, Salsa Queen, Bear River Bottling, Burn Your Tongue Hot Sauces, Red Rock Salsa, Sauced Up Salsa Erlinda's Salsa, Nature's Fiesta, Argentina's Best Empanadas, Comfort Bowl, Jamaica's Kitchen, Mama Africa, Tonguespank, Arete Gelato, Shiba Boba, Taqueria Catrina, and more!! Be a part of the Saucetown awards, meet the makers, and much more coming this year!" More info.
Finca Pintxos Bar
October 22nd
This will be the first wine pairing dinner to hit Scott Evans' latest effort – the new Spanish wine bar in downtown SLC. The bar writes, "Join us at our inaugural wine dinner at our newest member of Pago Group – Finca Pintxos Bar. Founder & Sommelier Scott Evans is joined by Brad Jensen and Bryan Hinschberger of Bon Vivant Imports. We will be featuring the wines from Ca N'Estruc Estate in Catalunya, which I had the pleasure of visiting this past Spring. This small family estate farms organically with biodynamic methods. Each wine is precise, complex and reflective of the unique terroir under the shadow of the Montserrat mountains. All the wines are special order selections."
The five course meal begins at 6.00 p.m. priced $80 per person, or $40 for food. Menu as follows:
Welcome of L'Origan 'Aire' Brut Nature Rosado 2020
Ensalada, ensalada tomate, marinated tomatoes, cucumber, blue cheese aioli, fried shallot
Pintxo, tortilla española, spanish potato, onion and egg "omelet", aioli, paprika

Ca N'Estruc 'L'Equilibrista Blanc' 2021

Paella Valenciana, classic Spanish rice, chicken, rabbit, chorizo, beans, herbs
Carne bistec, reverse seared zabutan, romesco sauce, piquillo peppers

Ca N'Estruc 'L'Equilibrista Negre' '2016

Postre, flourless chocolate torte, Spanish olive oil, sea salt, whipped cream
BTG Wine Bar
October 31st
Looking a little further ahead, here's one for your Fall plans. BTG will be presenting a Badia a Coltibuono wine dinner on Halloween – all Tuscan treats and no tricks.
Roberto Stucchi – is the sixth generation of his family to run Badia a Coltibuono – and will be one hand to chat with guests. Come taste and hear about how and why Badia a Coltibuono wines are some of the most precise and balanced of the Chianti Classico region.
Wines poured will include: Sangiovese, Chianti Classico, "Montebello" (a blend of nine indigenous grapes) and Vin Santo. The evening begins at 7.00 p.m. and food will be prepared by Caffe Molise's' Fred Moesinger. Price is $120 per person, or $60 for food. Call (801) 359-2814 for reservations.
Keep the conversation going
Want to stay on top of the SLC food scene, minute by minute, dish by dish? Here are a few other places you should follow along:
Hi, I'm Stuart, nice to meet you!  I'm the founder, writer and wrangler at Gastronomic SLC; I'm also a former restaurant critic of more than five years, working for the Salt Lake Tribune.  I've worked extensively with multiple local publications from Visit Salt Lake to Salt Lake Magazine, not least helped to consult on national TV shows.
I'm a multiple-award winning journalist and have covered the Utah dining scene for the better part of fifteen years.   I'm largely fueled by a critical obsession with rice, alliteration and the use of big words I don't understand.   What they're saying about me: "Not inaccurate", "I thought he was older", "I don't share his feelings".  Want to know more? This is why I am the way I am.
This article may contain content provided by one of our paid partners. These are some of the best businesses in Utah. For a list of all our current and past relationships see our
partnership history page
.