For once, here's a story about a local restaurant closure that isn't mired in disquiet. Today sees one of the most long lived operations in Salt Lake county finally lock their doors, and do so, happily on their own terms.
Last Friday was the technical closure for Bell's Deli in Taylorsville, but today saw owner Phyllis Kim signing off on Facebook with the following goodbye, "It's a very heavy heart that have to say BYE to everyone & don't know where to start. THANK YOU ALL so much for the past 35 yrs. I have made so many friends & numerous loving relationships with many loyal family & friends, without each everyone of you Bell's Deli wouldn't be around for the past 35 yrs. Thank you isn't enough to say 'THANK YOU' everyone from bottom of my heart for the amazing years of loves, supports & loyalties & I witnessed clearly."
The singular Kim (a former chemical engineer before donning the apron) was the powerhouse behind the Taylorsville operation since it came to life in 1987, and had signposted the closure for long and loyal customers since this Summer. Kim closes the restaurant with a rewarding retirement in mind – which comes as stark refresh to the tale we always hear around costs, inflation, and eager developers.
Cathy Free of the Deseret News wrote this fabulous bio of Kim in 2007 noting, "Phyllis takes the orders, runs the cash register, carries food to her customers and buses their tables, nine hours a day, six days a week. Ever since she bought an old mom-and-pop store on 4800 South and converted it into a restaurant 20 year
s ago, people have come from all corners of the state to try her hand-cut fries and signature burgers heaped with bacon, pastrami, mushrooms and jalapenos."
The restaurant was most well known for their burgers, previously named by both the Salt Lake Tribune and Desert News as the best in Utah; not least also by legions of local fans who reckoned Bell's had the best thing between two buns. All of this offered meanwhile with shockingly affordable. As of 2022, Bell's still offered a burger for a mere $4.89. The restaurant became such a part of the Taylorsville fabric, it even made a place on the local Monopoly edition.
In other news
Bombay House becomes Mumbai House
It appears that one of the most well regarded Indian restaurants in town has undergone a name refresh (and possibly more, see updates). Often topping local's lists of best Indian restaurant in Utah, the Parley's location of Bombay House was reported on Reddit to be sporting new signage as Mumbai House. A quick Google shows a fresh new website and social media pages for the location too.
Update 18/10/22: a reader subsequently reached out to indicate that the West Jordan location has also changed their name to Bombay Garden – they tell me after speaking with staff, a break up of the existing partnership has occurred, spawning three new businesses; the original Provo Bombay House, and the two newly minted operations in SLC and WJ. I'll keep you posted as I learn more.
Dough Miner updates menu and hours
You might recall me getting all hot under the collar about Dough Miner this Summer. News in this month as the business continues to evolve. As well as extending their opening hours and now offering online order, the brand write that with, "the weather will be turning cooler (eventually), and we've got just the comfort food to keep you cozy. We're excited to introduce you to the newest member of our pasty line up: the Pasty Pot Pie. Stuffed with chicken, peas, celery, carrots, potatoes and gravy, it's a hearty meal you're sure to crave. Only available for a limited time!" I'm sold.
Taste Of Utah event seeks restaurants
If you're a local restaurateur reading this, I was asked to send this one your way… Taste Off Utah are looking for restaurants to participate in their 24th annual event. Held on Saturday, November 12th at the Grand America the event The 2022 event seeks to raise funds to help in the fight against cystic fibrosis. This is the first year back for the event since 2019, when nearly 1,000 attendees helped raise $800,000. This year will also see governor Spencer Cox and First Lady Abby Cox given the Breath of Life award.
Organizers of this years event write that, "we realize that the food industry has been hit hard since the pandemic, so we've made available a $500 stipend for our participants this year. We hope that this eases the burden just a little bit, making it possible to participate.
Restaurants interested in participating should email or phone Laura Hadley (exec director of the CF Foundation) on lhadley@cff.org or 801.558.8310.
Menu watch
Craft By Proper – head to the state's solo Utah only beer bar on November 3rd for a Shades Brewing tap takeover.
Copper Onion – lunch is back on the menu at Copper Onion in downtown SLC. The rebooted service will run Monday through Friday, 1130 a.m. – 3.00 p.m.
Zest – celebrating their 10th year in business this October, the vegan friendly restaurant downtown are launching a new menu.
Vessel Kitchen – all locations of Vessel are sporting a new seasonal menu including dishes like grapefruit feta beets, pollo verde, lemon mint kale salad, fresno pork tacos, and umami basil cucumbers.
Harmons Awards Three $5,000 Development Grants to Local Businesses
Via press release
Harmons Neighborhood Grocer awarded Salsitas Mendoza, Park City Creamery and Miss Essie's BBQ each $5,000 as part of its Local Supplier Development Grant initiative. The annual grants program, now in its seventh year, rewards local businesses for their exceptional dedication to and effort in producing and providing high quality products for local customers. The recipients of these grants embody the spirit of what it means to contribute positively to our local community and economy.
Salsitas Mendoza brings authentic Mexican salsas and sauces to tables across the state and country using ingredients picked at their peak from local farmers. What started as gifts for friends and family has developed into a line of 16 different salsas, chips, and cooking sauces.
Park City Creamery's handcrafted European-style cheeses are made right in Park City with local milk. Their creative adaptations of traditional European cheeses include goat cheese with vegetable ash, brie style, brie style with truffles, and feta style cheese, all offering customers "Cheese with Altitude."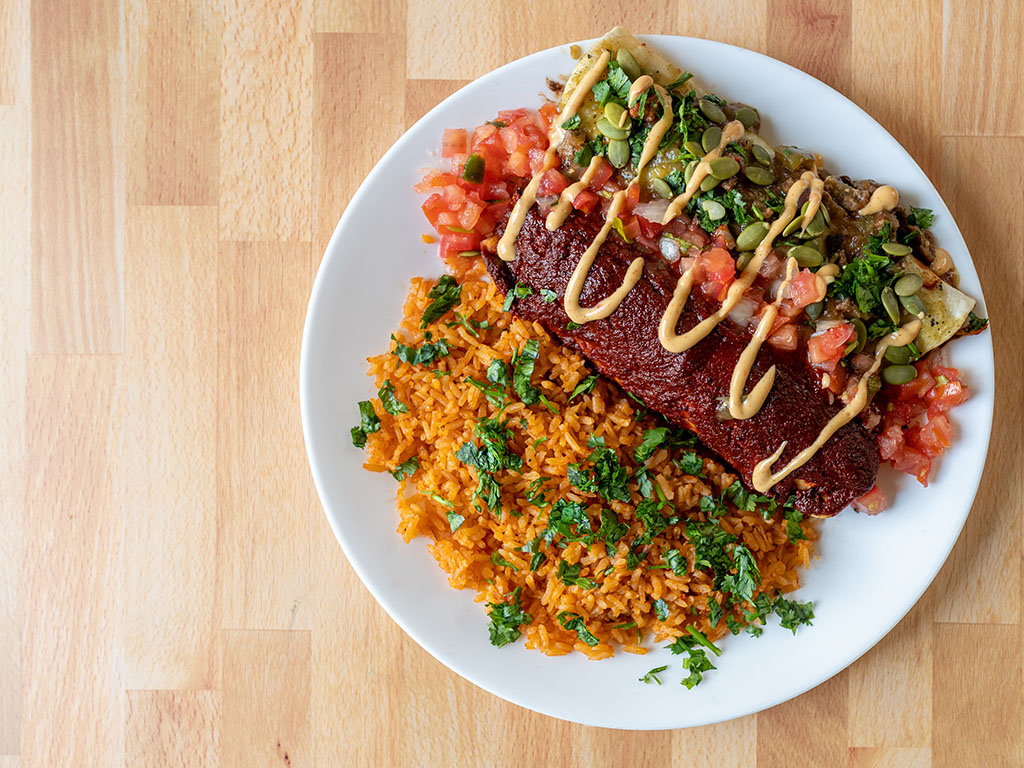 Miss Essie's BBQ brings 'the south to your mouth' through delectable sauces, smoked meats, and seasoning rub. Part of a 100-year tradition of southern style family recipes, their products are full of flavor, natural ingredients and are truly authentic southern cuisine.
"Our winners have worked so hard to bring high quality food to their customers' tables. It's local businesses like these that enhance not only the cuisine experience for individuals and families, but contribute to the local economy," said Todd Jensen, executive vice president of sales at Harmons. "It's a privilege to continue to partner with these businesses and to show our appreciation and gratitude for their dedication in bringing some of the most authentic and flavorful products here to Harmons."
Harmons past grant recipients include:
2021: Rojas Farms, Mama Africa, and Solstice Chocolate
2020: Bitter's Lab, Salsa Queen, and Day Farms
2019: Chocolate Conspiracy, Mamachari Kombucha, and Shaffer Farms
2018: Bar 10 Beef, McFarland Farms, and Hollow Tree Honey
2017: Caffe Ibis, Heber Valley Cheese, and Kodiak Cakes
2016: Mezzo Chocolate, RubySnap Fresh Cookies, Intermountain Specialty Food Group, and Drake Family Farms
Harmons continues to focus on providing customers with an extensive selection of local items. They partner with more than 350 local producers, making it one of the most comprehensive selections of local items in Utah.
Cache Toffee Collection announces limited edition "Boo!" to cancer box
Via press release
In honor of Breast Cancer Awareness Month, Cache Toffee Collection is releasing a limited edition "Boo!" to Cancer box. The box is filled with one pound of Cache Toffee's seasonal favorite, Boo, a dark and creamy milk chocolate toffee with a sweetness that compliments salty pretzel, peanut, and popcorn pieces.
This October only, Cache Toffee will donate a portion of the proceeds to cancer research for every special edition box sold. They chose to donate to Salt Lake City's own Huntsman Cancer Foundation because of their legacy and phenomenal work.
"I have many friends that have battled breast cancer, and I just want to do this to honor them for their courage and bravery," said CEO and Founder Lori Darr. "Huntsman Cancer Institute is a highly respected local hospital, and so when you think of breast cancer care and treatment, you think of Huntsman."
If you haven't tried their delectable Boo toffee, now is the perfect time to enjoy a delicious sweet and salty treat — and contribute to vital cancer research while you're doing it. Cache Toffee is excited to get their customers in the festive holiday spirit and to make an impact on a great cause. To find out more about Huntsman Cancer Institute, visit their website.
Bambara tap new chef
Via press release
Originally from Rochester, NY, chef Patrick LeBeau's love of cooking started at a young age, spending countless summers watching his grandfather cook. Ironically, the grandfather he never met was a butcher at his local grocery store his entire career; and to this LeBeau says food is in his blood. After working in kitchens for most of his young adult life, he attended the Culinary Institute of America in Hyde Park, NY where he graduated with a bachelor's degree in Culinary Arts in 2012.
Prior to joining Bambara, LeBeau served as chef de cuisine at the 800-room Loews Hotel Kansas City, MO from March 2020, where he oversaw the restaurant operations and menu development for four F&B outlets. Before his move to Kansas City, LeBeau lived in Chicago for over six years where he served as sous chef, and later, chef de cuisine, at NoMI Kitchen, Park Hyatt, under Executive Chef Ed Sura. Here, he honed in on his charcuterie skills; mastering the process of curing meats and pickling. In 2018, LeBeau worked as a research and development chef for Home Chef in Chicago, where he worked on developing 18 recipes per week, tracking nutritional values, menu analysis and staying on top of food trends.
LeBeau's philosophy when it comes to creating menus and recipes is to let the ingredients speak for themselves and to not overcomplicate the food. He strives to provide the best products using what's in season and local to the region, served in an approachable yet interesting way using a variety of flavor profiles.
In August 2022, he was named executive chef of Bambara at the Kimpton Hotel Monaco Salt Lake City, bringing his extensive breadth of knowledge and experience into the kitchen. When he's not at work, LeBeau can be found exploring new hiking trails with his girlfriend and Corgi, scoping out breweries in town, golfing, and spending time in nature.
Further reading…
2022 holiday gift guide
With the holidays coming up quickly be sure to check out our Utah foodies gift guide. Locally made products, services and gifts galore for that picky eater in your life. All given our seal of approval.
Keep the conversation going
Want to stay on top of the SLC food scene, minute by minute, dish by dish? Here are a few other places you should follow along:
FREE newsletter – never miss a story and signup for our weekly Utah food news
Instagram – follow us here for a dish by dish look at what's hot
Food talk group – chew the fat with other likeminded Utah foodies
Hi, I'm Stuart, nice to meet you!  I'm the founder, writer and wrangler at Gastronomic SLC; I'm also a former restaurant critic of more than five years, working for the Salt Lake Tribune.  I've worked extensively with multiple local publications from Visit Salt Lake to Salt Lake Magazine, not least helped to consult on national TV shows.
I'm a multiple-award winning journalist and have covered the Utah dining scene for the better part of fifteen years.   I'm largely fueled by a critical obsession with rice, alliteration and the use of big words I don't understand.   What they're saying about me: "Not inaccurate", "I thought he was older", "I don't share his feelings".  Want to know more? This is why I am the way I am.
This article may contain content provided by one of our paid partners. These are some of the best businesses in Utah. For a list of all our current and past relationships see our
partnership history page
.