Go rummage through the cupboard and find something special won't you. Then join me in raising a glass to Taqueria 27, a business who this month mark a decade in an industry; one that's about as forgiving as I am to being served a burger on a brioche bun. For those wanting to catch up on the story so far, let me recap for you.
Taqueria 27 is the work of wife and husband team Kristin and Todd Gardiner – the latter of whom heads up the kitchen ops. Prior to T27 Gardiner has worn several chef hats around the state, enjoying chefing stints at the now departed New Yorker, Snowbird's Aerie, Log Haven and just before T27 – Z'Tejas in The Gateway.
Indeed that's where the genesis for T27's modern taco shop concept first arose; a requested conceptual pitch, apparently rejected by Z'Tejas. Skip forward ten years and well, guess who's still around on the streets of SLC.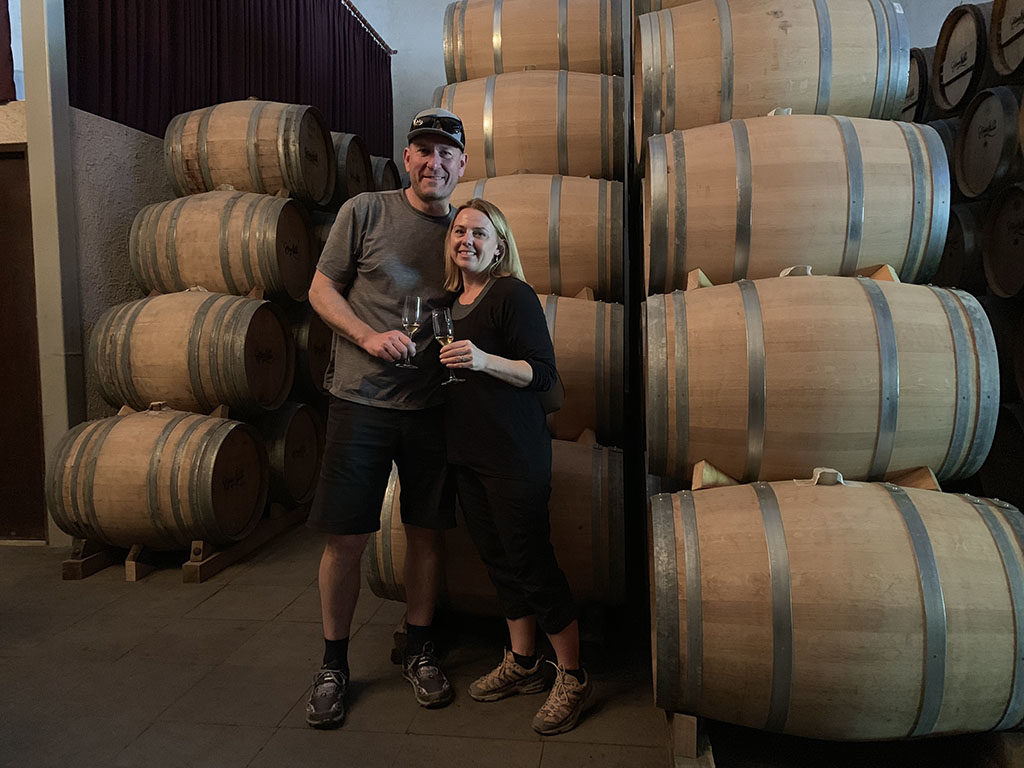 The Gardiner's first location opened September 2012 in Foothill Drive's Lamplighter Square (replacing India Unlimited fact fans). Of that first restaurant opening I wrote, "An open kitchen greets you as you walk in followed by a huge chalk mural of various Tequila's, by artist Malia Denali. The dining area is broadly split into two, a mix of standard table and chairs and banquettes. Its a cool space." My initial assessment of the food? "mighty impressive tacos". Amen to that.
After that initial launch the business started to grow quickly. Twenty four months or so later and 2014 saw Holladay switch the lights on, with downtown SLC joining the stable in 2015 too. Fashion Place (pictured top of page) mall followed along in 2017 and Lehi in 2018. In recent years the business has also expanded into a range of other complementary improvements to the business – have you ever tried house barreled tequila from Casa Noble?
So raise that glass with me – while the days of $6.50 margaritas are long gone (that was the list price in 2012 kids, just imagine) – here's to many more years of this Utah classic.
Holladay | 4670 S Holladay Village Plaza, Holladay, 84121 | (801) 676-9706
Downtown | 149 E 200 S, SLC, 84111 | (385) 259-0940
Murray | 6154 S. Fashion Blvd, Murray, 84107 | (801) 266-2487
Lehi | 1688 W Traverse Pkwy, Lehi, UT 84043 | (801) 331-8033
taqueria27.com
Granary Bakehouse closes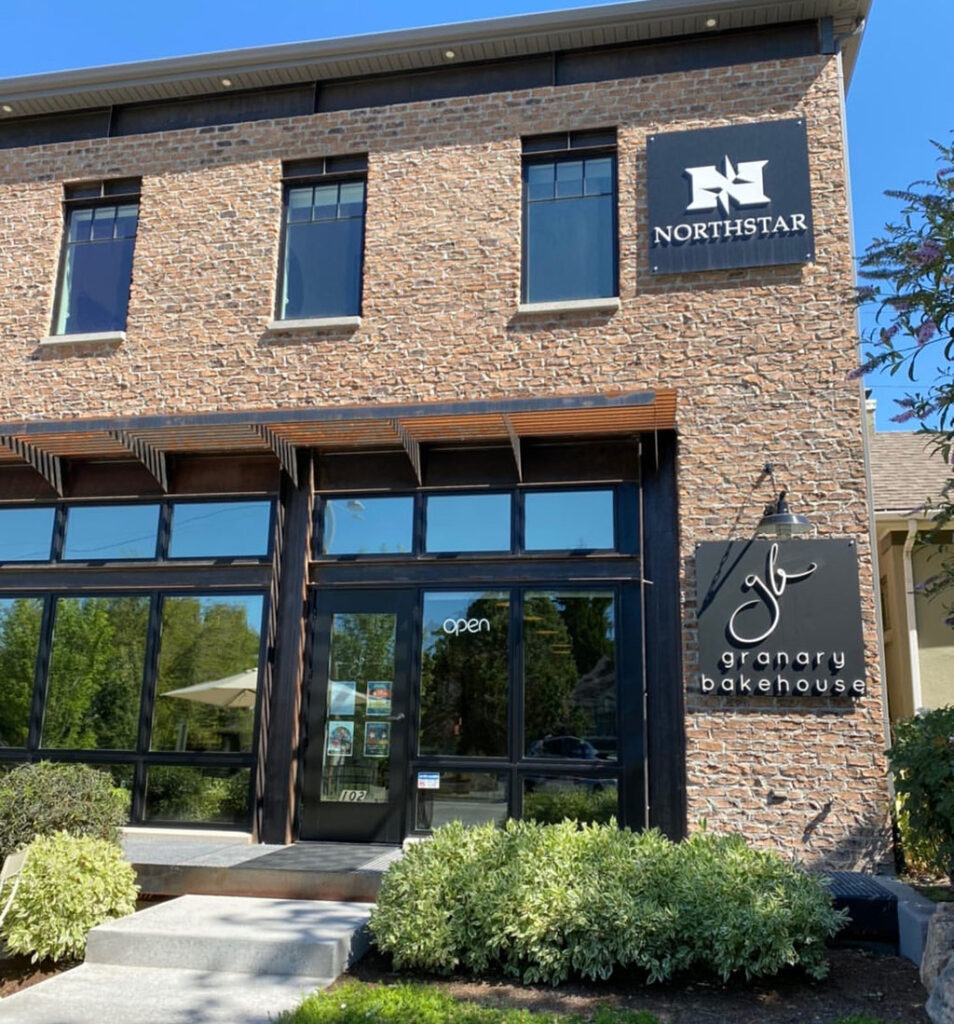 Proof positive that a decade in the industry is no mean feat, closures continue to mount around town. Hot on the heels of recent news of Fenice (the downtown Mediterranean restaurant) closing their doors I spied that both Sushi Go and Greek House have closed too; and also per this section headliner, Granary Bakehouse in Salt Lake City.
Posting to social media, owner Selma Palad wrote, "Notice to our valued customers & friends: It is with a heavy heart I have to announce we are closing our retail and shutting down all of our operations. After 2 years as a retail store and 7 years operating granary as a business with so much dedication, care, and love towards everything we baked and served to you we can only thank you for your ever loving and continuous support.
I am very proud and grateful for the opportunity to have built such an amazing business. I am grateful for the ones who crossed our path and made us better and for each and everyone of you
that purchased our products and came back every time for more and validated all of our efforts
Thank you 9th & 9th & salt lake city, Selma p. / ownwer / granary bakehouse".
Anyone scanning social media will spy similar stories. One that just caught my eye, Syracuse's Leila's Luau, writing, "Many people have asked us what is the cause of our closure. INFLATION my fear of raising prices too fast in fear of losing customers was my biggest mistake in 2022. It killed our profit margins and caused financial stress. So in a final attempt to get some sort of lending, we need to show that we are a profitable company. We have taken prices from local competitors and put our prices where they should be. We appreciate all your support over these years."
Remember, support your local favorites. And tip well.
Gimme five minutes of your time
Apparently yours truly has been nominated for best foodie influencer in Utah at this years Best of City Weekly Awards. While I pompously consider myself a full blown "chain smoking, the editor will never publish this but be damned, the people want the news" journalist I will of course lap up every last scrap of praise, plaudit or adulation as is humanly possible. Second only to my hunger for sampling new restaurants, is a desperate craving for validation. Ahem. If you have a minute you can head on over to:
https://cityweekly.revfluent.com/bestof/portal/0d92392a-000d-4804-bf34-4fb8d30bdbb6
and vote for Gastronomic SLC. You can find me listed under the restaurants section as best foodie influencer. Twice in fact. Just like New York they named me twice.
ComCom Kitchen expand late night options
If you're frustrated by the lack of late night eats in SLC, Danny Cheng's ComCom kitchen is aiming to lend a helping hand, and um, fork plate and taco too. Cheng's commissary kitchen format recently opened a second location over in Millcreek, and with it according to the owner, "we are launching our virtual food hall" with the following brands:
Ghost Sushi
Wow Bao (pictured)
Silvermoon Taqueria
Chillwich
Feed Me
Don Araburu Salsa
Queseria Cheese
Your Momma's Sweet Treats
All of the above food options are set to be available through till 2 a.m. five days a week. The virtual food hall will be online Wednesday through Sunday for both walk up window orders and delivery – at the downtown location initially; Millcreek too will offer the same portfolio come October. You can find them on all four popular delivery apps – DoorDash, Grub Hub, Uber Eats and Postmates. Follow them on Instagram here: instagram.com/comcomkitchen.
67 W. 1700 S, SLC. UT. 84115
894 W 3900 S, Millcreek, UT 84124
PCARA cocktail contest
Via press release
The Park City Area Restaurant Association (PCARA) declares Julio Chavarria and Zack Rhoades the winners of this summer's Savor the Cocktail Contest, thanks to enthusiastic participation from the Park City community.
Seventeen participating PCARA member restaurants carefully crafted their most creative cocktails and mocktails for Park City locals and visitors throughout the month of July.
"What an exciting month it was for Park City's mixology scene as PCARA members served up some of their most inventive sippers yet," said PCARA Executive Director Ginger Wicks. "A huge thanks to the community who supported the contest with every beverage ordered. We want to extend our congratulations to our cocktail winner, Julio Chavarria, and our contest's first ever mocktail winner, Zack Rhoades."
Park City patrons voted Chavarria's "Sweet Agony" cocktail and Rhoades' "Midsomer" mocktail this summer's favorite sippers. Ingredients:
75 oz High West Double Rye
.50 oz Jamaican Rum
.50 oz Amaro Montenegro
.25 oz Amontillado Sherry
.75 oz Cucumber & Basil Syrup
.75 oz Pineapple Juice
.75 oz Lime Juice
3 Dashes Hop Tincture Club Soda
Combine all ingredients except Club Soda in a shaker with ice. Shake. Strain into Collins glass with pebble ice. Top with Club Soda. Garnish with basil leaves. Best served in a Collins glass.
Midsomer (mocktail) ingredients:
1 Halved Strawberry
6 Mint Leaves
0.75oz Lemon Juice
1oz Honeydew Shrub Club Soda
Muddle strawberry, mint, and lemon juice. Hard shake and dirty dump over rocks. Top with club soda. Garnish with mint bouquet and dehydrated strawberry. Best served in a rocks glass.
Chavarria and Rhoades will each be awarded a $500 cash prize, city-wide recognition, and will be featured in a marketing campaign leading into PCARA's popular fall "Dine About" event.
Harmons awards three $5,000 grants to local businesses
Via press release
Harmons Neighborhood Grocer awarded Salsitas Mendoza, Park City Creamery and Miss Essie's BBQ each $5,000 as part of its Local Supplier Development Grant initiative. The annual grants program, now in its seventh year, rewards local businesses for their exceptional dedication to and effort in producing and providing high quality products for local customers. The recipients of these grants embody the spirit of what it means to contribute positively to our local community and economy.
Salsitas Mendoza brings authentic Mexican salsas and sauces to tables across the state and country using ingredients picked at their peak from local farmers. What started as gifts for friends and family has developed into a line of 16 different salsas, chips, and cooking sauces.
Park City Creamery's handcrafted European-style cheeses are made right in Park City with local milk. Their creative adaptations of traditional European cheeses include goat cheese with vegetable ash, brie style, brie style with truffles, and feta style cheese, all offering customers "Cheese with Altitude."
Miss Essie's BBQ brings 'the south to your mouth' through delectable sauces, smoked meats, and seasoning rub. Part of a 100-year tradition of southern style family recipes, their products are full of flavor, natural ingredients and are truly authentic southern cuisine.
"Our winners have worked so hard to bring high quality food to their customers' tables. It's local businesses like these that enhance not only the cuisine experience for individuals and families, but contribute to the local economy," said Todd Jensen, executive vice president of sales at Harmons. "It's a privilege to continue to partner with these businesses and to show our appreciation and gratitude for their dedication in bringing some of the most authentic and flavorful products here to Harmons."
Harmons past grant recipients include:
2021: Rojas Farms, Mama Africa, and Solstice Chocolate
2020: Bitter's Lab, Salsa Queen, and Day Farms
2019: Chocolate Conspiracy, Mamachari Kombucha, and Shaffer Farms
2018: Bar 10 Beef, McFarland Farms, and Hollow Tree Honey
2017: Caffe Ibis, Heber Valley Cheese, and Kodiak Cakes
2016: Mezzo Chocolate, RubySnap Fresh Cookies, Intermountain Specialty Food Group, and Drake Family Farms
Harmons continues to focus on providing customers with an extensive selection of local items. They partner with more than 350 local producers, making it one of the most comprehensive selections of local items in Utah.
Utah Cheese Awards announces 2022 tasting reception and market
Via press release
The Utah Cheese Awards, a yearly, regional cheese plate food contest announces it's annual public event. It will be held Saturday, November 5, 2022 at Shades on State in Salt Lake City, Utah.
The Utah Cheese Awards was founded in 2017 by Steven Ralph Jerman after an internship at a Cache Valley, Utah artisan cheese maker the previous year. Jerman had become familiar with the idea of cheese contests while working at Rockhill Creamery and thought he could use his graphic design and marketing communication skills to create a contest for Utah cheesemakers.
In 2021, after four yearly contests, the reach of the competition was expanded to include all of the states surrounding Utah as well as Montana; creating a cheese plate food contest for the entire Intermountain West. The contest's judges evaluate many categories of cheese as well complimentary foods like charcuterie, sauces, bread and honey. Gold, silver and bronze medals are awarded as well as a best of show for both the cheese and non-cheese divisions.
At the annual public event, ticket holders can sample some of that year's winning entries as well as past winners and other local foods. Attendees will also be able to purchase craft beers made by Shades Brewing (formerly Shades of Pale) to pair with their cheese plate. Shades is an innovative 12-year-old Utah craft brewery that has won regional, national and international awards for their unique brews.
The year's Utah Cheese Awards winners and others will be invited to exhibit and sell their products in a market setting. In 2021 the event saw makers from Utah, Idaho and Montana participate. The event will take place at a downtown Salt Lake City tap room owned by Shades at 366 South State Street. "The venue looks to be the most comfortable yet with a view of the Salt Lake City/County building and the east bench of Salt Lake City" said organizer Jerman.
The event hours are 1:00 pm to 4:30 pm. The 2022 contest winners will be announced at 4:00 pm during the annual medal ceremony. The entrance fee is $20 with electronic tickets only available online at http://utahcheeseawards.com/public-event a small number of tickets will also be available at the
door. The event has reached capacity the last three receptions, so guests who must be 21 years of age or older, are urged to purchase their tickets early.
Bambara announce new chef Patrick J. LeBeau
You might recall in the past year or so chef Jerry Pacheco took over the reigns at Bambara in downtown SLC. Pacheco replaced outgoing chef Nathan Powers who helmed the stoves for many a year. Pacheco too recently moved on, and his replacement has just been announced as Patrick J. LeBeau. We'll have more news on updates to the menu and what o expect next soon – but in the interim…
Chef bio via press release
Originally from Rochester, NY, Chef LeBeau's love of cooking started at a young age, spending countless summers watching his grandfather cook. Ironically, the grandfather he never met was a butcher at his local grocery store his entire career; and to this LeBeau says food is in his blood. After working in kitchens for most of his young adult life, he attended the Culinary Institute of America in Hyde Park, NY where he graduated with a bachelor's degree in Culinary Arts in 2012.
Prior to joining Bambara, LeBeau served as chef de cuisine at the 800-room Loews Hotel Kansas City, MO from March 2020, where he oversaw the restaurant operations and menu development for four F&B outlets. Before his move to Kansas City, LeBeau lived in Chicago for over six years where he served as sous chef, and later, chef de cuisine, at NoMI Kitchen, Park Hyatt, under Executive Chef Ed Sura. Here, he honed in on his charcuterie skills; mastering the process of curing meats and pickling. In 2018, LeBeau worked as a research and development chef for Home Chef in Chicago, where he worked on developing 18 recipes per week, tracking nutritional values, menu analysis and staying on top of food trends.
LeBeau's philosophy when it comes to creating menus and recipes is to let the ingredients speak for themselves and to not overcomplicate the food. He strives to provide the best products using what's in season and local to the region, served in an approachable yet interesting way using a variety of flavor profiles.
In August 2022, he was named executive chef of Bambara at the Kimpton Hotel Monaco Salt Lake City, bringing his extensive breadth of knowledge and experience into the kitchen. When he's not at work, LeBeau can be found exploring new hiking trails with his girlfriend and Corgi, scoping out breweries in town, golfing, and spending time in nature.
In other news
Keep the conversation going
Want to stay on top of the SLC food scene, minute by minute, dish by dish? Here are a few other places you should follow along:
Hi, I'm Stuart, nice to meet you!  I'm the founder, writer and wrangler at Gastronomic SLC; I'm also a former restaurant critic of more than five years, working for the Salt Lake Tribune.  I've worked extensively with multiple local publications from Visit Salt Lake to Salt Lake Magazine, not least helped to consult on national TV shows.
I'm a multiple-award winning journalist and have covered the Utah dining scene for the better part of fifteen years.   I'm largely fueled by a critical obsession with rice, alliteration and the use of big words I don't understand.   What they're saying about me: "Not inaccurate", "I thought he was older", "I don't share his feelings".  Want to know more? This is why I am the way I am.
This article may contain content provided by one of our paid partners. These are some of the best businesses in Utah. For a list of all our current and past relationships see our
partnership history page
.