Log Haven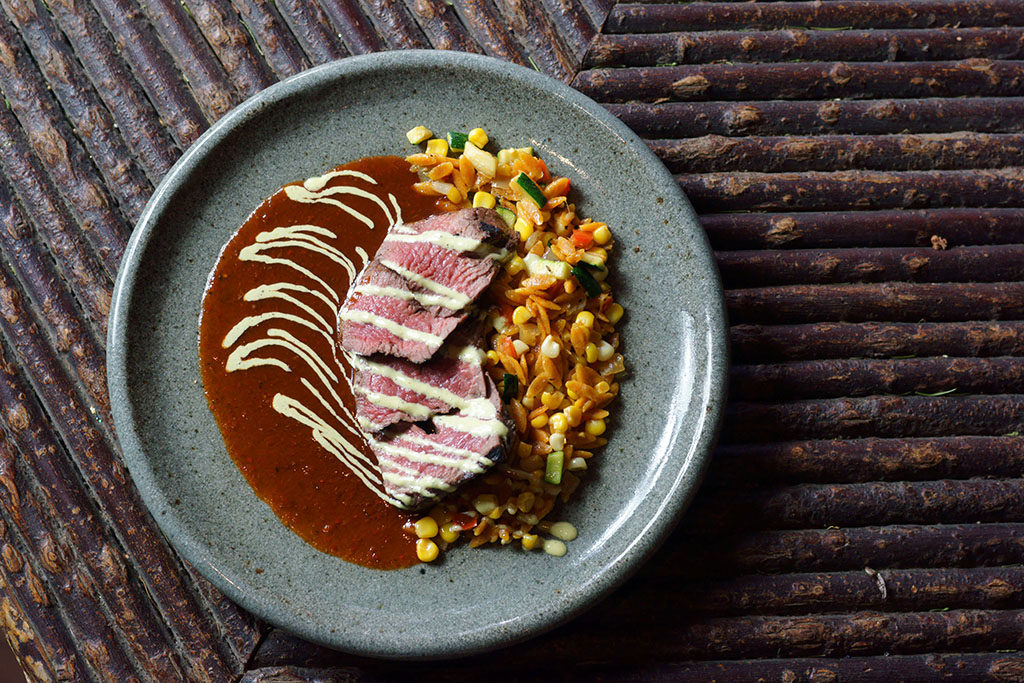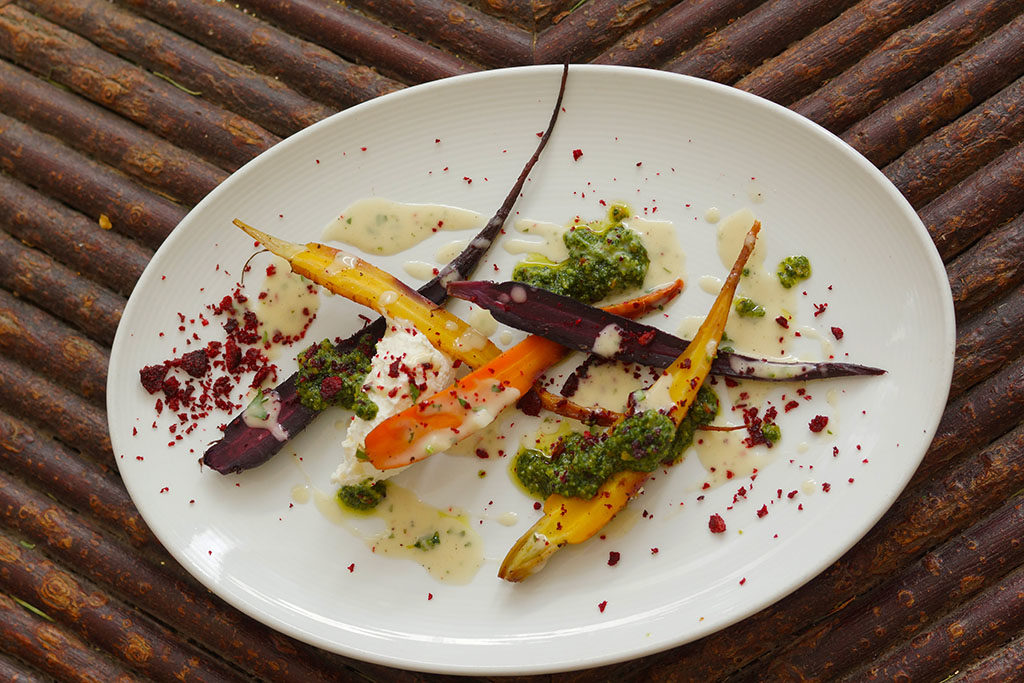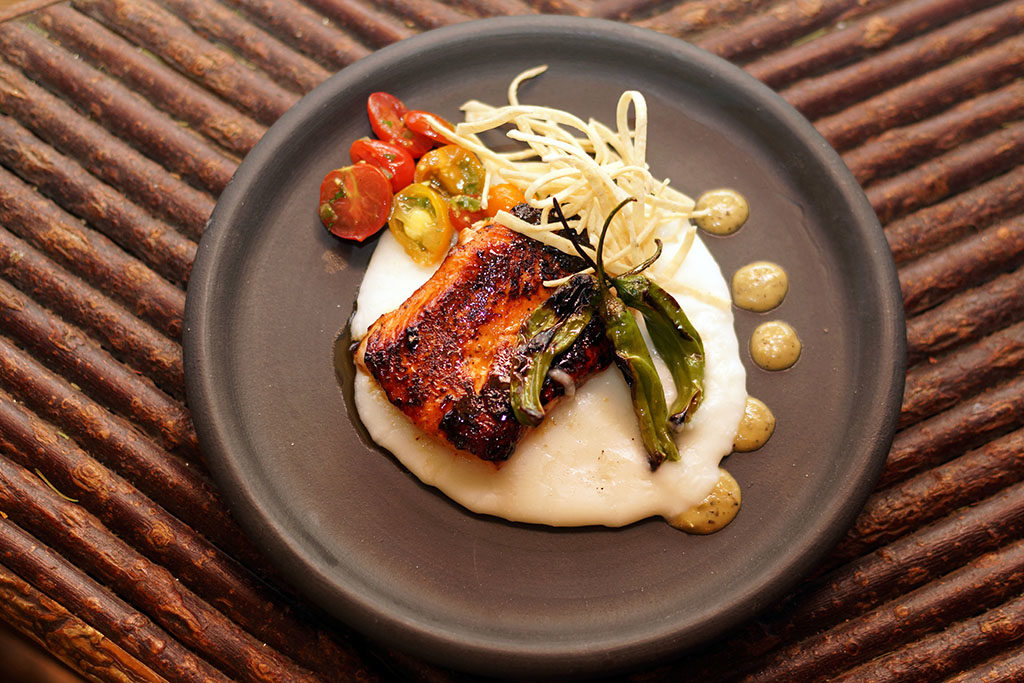 Hungry yet? This is just a small sampling from the new eye popping menu at Log Haven. As ever, chef Dave Jones' menu reads like a million bucks, blending up a mix of mountain-rustic and International inspiration; there are crab cakes with coconut milk, theres a Caesar salad with Jones' well trod Southwestern flair and there are pork chops with Oaxacan gratin. There's much, much more…
And of course all of this is served up at arguably Utah's most scenic restaurant bar none; which with temperatures rising, the pretty patio amidst Millcreek Canyon's soaring trees and cascading waterfalls is now open. Really, what are you waiting for?
Here's the new full Summer menu available now:
6451 E Millcreek Canyon Rd, Salt Lake City, UT 84109
(801) 272-8255
www.log-haven.com
Whiskey Street
Last month saw White Horse update their menu, this month it's the turn of sister restaurant Whiskey Street. Chef Matt Crandall's revamp includes plenty of nods to long lazy Summer days, smokey meats and refreshingly crisp salads. Highlights from the new menu include
BBQ spare ribs with whiskey BBQ sauce, bread 'n' butter pickles, gorgonzola
Fried green tomatoes with pimento cheese, green goddess dressing, balsamic
Tomato and cucumber salad with tomatoes, shaved cucumbers & carrots, kalamata olives, red onion, whipped chevre, butter lettuce, creamy basil vinaigrette
323 Main St, Salt Lake City, UT 84111
(801) 433-1371
whiskeystreet.com
Campos Park City
Meanwhile, up in Park City the Australian specialty coffee brand Campos are proudly celebrating their first Summer in Utah; and with that, a new seasonally-inspired menu. Located at the base of Park City Mountain, Campos has also just announced a sponsorship agreement with Mountain Trails Foundation. They will provide coffee and snacks at all of their summer races, and every Tuesday, 10 percent of the café's proceeds will be donated to the non-profit which is dedicated to building, maintaining, and protecting Park City trails for non-motorized use.
New on the Summer menu, items include:
Watermelon and tomato gazpacho
Meat Pie with coffee and vegemite braised beef
Yogurt bowl with house granola, stone fruit, honey
Chicken salad sandwich with apricot, sesame, curry, arugula
Avocado Toast with dukkah, feta, greens, house vinaigrette
Throughout the summer, Campos will also feature "Tuesday Pairings" with a coffee and food pairing for $12. Campos PC Summer hours are 8:00 a.m. to 4:00 p.m. daily.
1385 Lowell Avenue, Park City, UT 84060
(435) 731-8377
us.camposcoffee.com/find-us/campos-coffee-park-city/
Oasis Cafe
Perhaps one of the finest locations in the city to enjoy Summer al fresco dining is this stalwart of the dining scene. Despite approaching their 25th anniversary, the restaurant is always evolving their menu. Most recent updates include extended hours for their daily brunch (yes brunch seven days a week) until 3 p.m. – and new items on a fun Summer menu include:
Oasis omelet, applewood bacon, shitake mushrooms, onion, chives, diced avocado, cheddar cheese, breakfast potatoes, salsa fresca
Oasis steak sandwich, shaved tenderloin, horseradish aioli, onion, arugula, provolone cheese, ciabatta bread, house salad
Strawberry arugula salad, arugula, strawberries, green apple, feta cheese, candied pine nuts, guava vinaigrette
Blackened ahi, sesame vinaigrette, sticky rice, Asian slaw
Filet medallions, roasted heirloom carrots, roasted potatoes, sautéed kale, beet vinaigrette, honey mustard vinaigrette
New drinks also include:
House made Bloody Mary – roma tomatoes, red bell pepper, green bell pepper, red onion, garlic, lemons, jalapenos, roasted at 350 degrees for 30 minutes and blended to mix with vodka
The Dizzy Gillespie – muddled basil and strawberries, Hidden Vodka, Grandeur Peak Spiked Sparkling Water
House made rosemary lemonade
151 500 E, Salt Lake City, UT 84102
(801) 322-0404
oasiscafeslc.com

Avenues Proper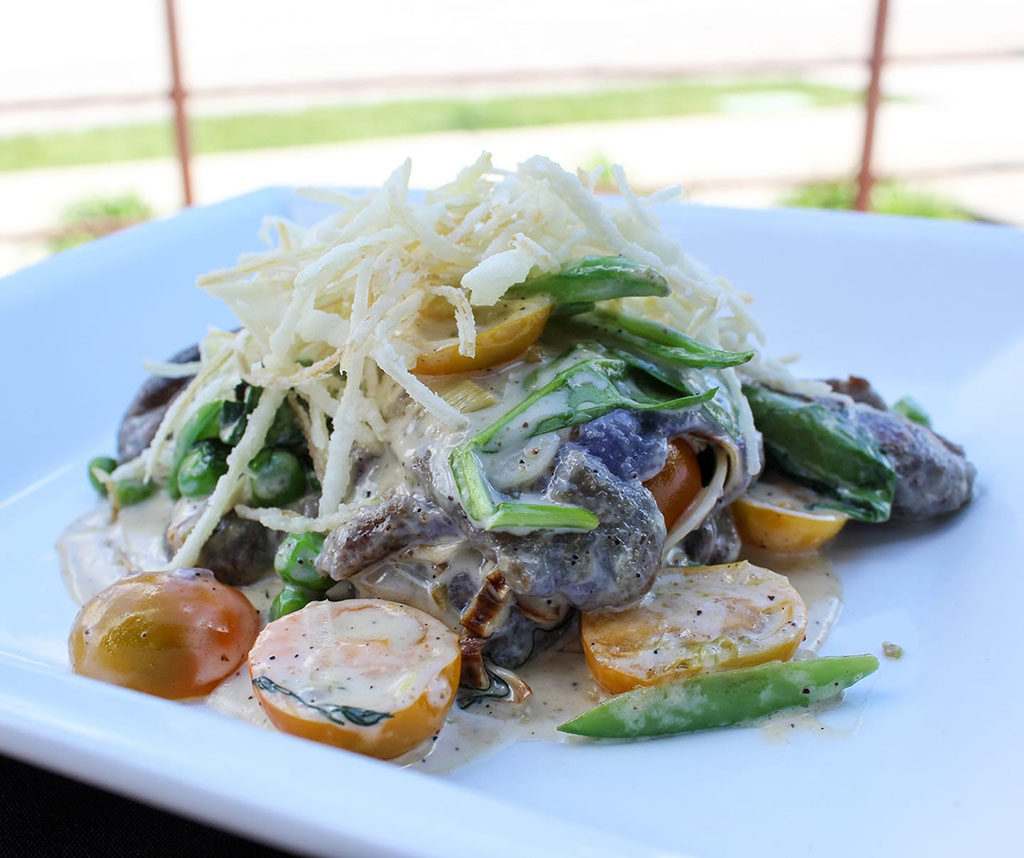 Ready for even more what-are-you-waiting-for-go-eat-now dishes? Good. Up in the Avenues chef Jeff Springer always has something fun going on. Current new updates on the menu include:
Spring pea toast with avocado puree, glazed radish, spring peas, pea tendrils, and saba on a slice of house seeded loaf
Purple potato gnocchi with dill cream sauce, spring peas, cherry tomatoes, asparagus, spinach, and fried leeks
Proper surf n turf with Chinese spiced pork belly, lump crab, grilled asparagus, and house black garlic bearnaise
Get em, while they're errr, hot.
376 8th Ave, Salt Lake City, UT 84103
(385) 227-8628
avenuesproper.com
Cucina
Also in the the Avenues, chef Joey Ferran has several new items cooking up on an ever adventurous menu. Highlights at the wine-forward restaurant include:
Orange-tamari chukar partridge, pan fried noodles, grilled bok choy, smoked bone reduction, sprouts
Lobster gnocchi, wild things, saffron beurre blanc, dandelion pesto candied orange
Venison loin sous vide, leek coulis, asparagus, morcilla croquettes, red currant ketchup, truffle aioli, roasted huckleberries
1026 2nd Ave, Salt Lake City, UT 84103
(801) 322-3055
cucinaslc.com
Father's Day Specials
BGR
While not a Father's Day special per se, this monthly burger special at the Sugar House gourmet burger spot is guaranteed to put a smile on, well, anyones face quite frankly. Treat dad to The Hawaiian burger special this Father's Day, it comes with grilled pineapple, slices of ham, teriyaki sauce and is served up on a King's Hawaiian bun.
Also worth of note, BGR is the latest local restaurant to ditch single serve plastic straws and has started to source certain menu items from local farms.
1202 Wilmington Ave Ste, Salt Lake City, UT 84106
(801) 487-6301
bgrtheburgerjoint.com/locations-menus/saltlake-ut/
Franck's
Four course prix fixe brunch
10.30 a.m – 2.00 p.m.
$40 adults, $20 for children 12 years and younger
The Gateway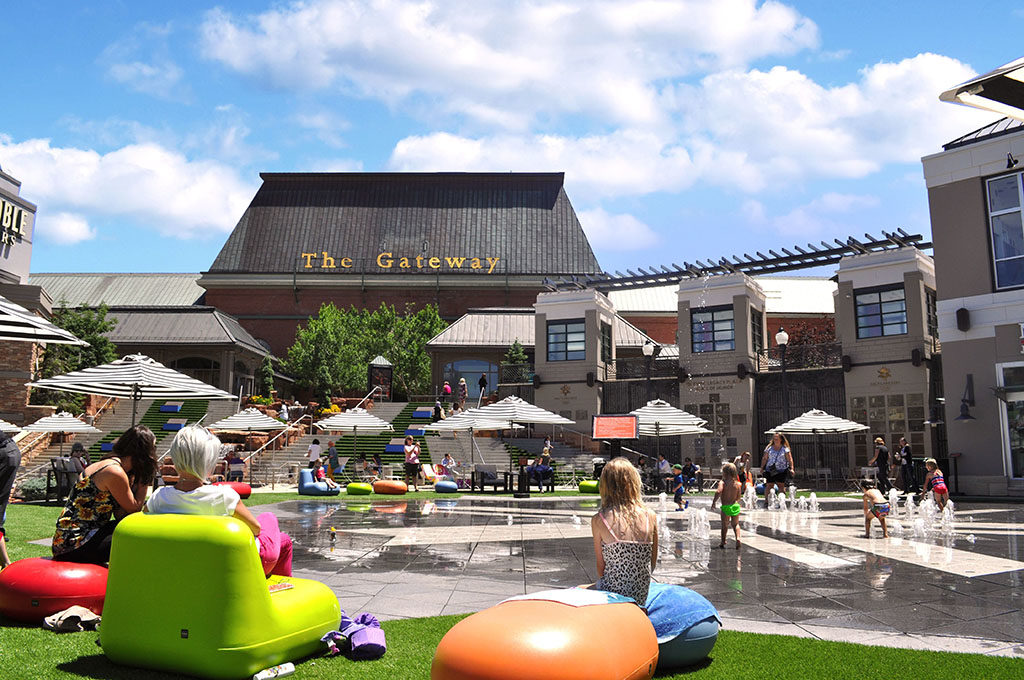 The Gateway is serving up fun for Father's Day weekend with endless dining, entertainment and specialty shopping options. Utah Foster Care's Chalk Art Festival transforms Rio Grande Street into a work of art June 14 – 16 and California Pizza Kitchen (CPK) is getting into the spirit by donating 20 percent of each bill to Utah Foster Care when diners mention the Chalk Art Festival or bring in a flyer. CPK will also give away a stainless steel Nexgrill 5-burner propane gas grill to one lucky dad. Entry is free by signing up for CPK Rewards.
Dave & Buster's new "Island Vibes" menu pairs perfectly with gaming fun with dad from 10 a.m. until midnight. Fleming's offers a special three-course Father's Day brunch on Sunday, June 16, which includes entrée selections of their signature eggs Benedict, steak and spring vegetable quiche with filet mignon, barbecue Scottish salmon filet, or a filet and lobster offering. All entrees cost between $48 and $60 and include starter course options, sides to share and dessert offerings. Berry Mimosas and butcher's Bloody Mary are also available for an extra charge and there's a special children's menu. From Friday, June 14 through Sunday, June 16, Fleming's "GO BIG" menu will satisfy the hungriest of dads with options like the 35 oz. prime tomahawk steak ($90) with an option to add on a "colossal North Atlantic lobster tail ($39). Prices include starter courses and dessert.
400 W 200 S, Salt Lake City, UT 84101
(801) 456-0000
shopthegateway.com
Glitretind @ Stein Eriksen
Brunch buffet
Grub Steak
Free Dessert for Dads
2093 Sidewinder Dr, Park City, UT 84060
(435) 649-8060
grubsteakrestaurant.com

Powder @ The Waldorf
Five course prix fixe – menu
$60 per person
Frostwood Dr, Park City, UT 84098
(435) 647-5566
waldorfastoriaparkcity.com

Saffron Valley
Lunch buffet
11.00 a.m. – 3.30 p.m.
Colonial | 26 E St E, Salt Lake City, UT 84103
Bistro | 79 E 2100 S, Salt Lake City, UT 84115
Canteen | 1098 S Jordan Pkwy, South Jordan, UT 84095
Circle | 4597 W. Patridgehill Lane, Riverton, UT, 84096
saffronvalley.com | order delivery (affiliate)
Tuscany
Brunch buffet
10.00 a.m. – 1.00 p.m.
$40 adults, $20 for children 12 and under
2832 6200 S, Salt Lake City, UT 84121
(801) 277-9919
tuscanyslc.com
La Caille
Brunch buffet with BBQ
10.00 a.m. – 1.00 p.m.
Adults $79, children 4-10 $39
9565 Wasatch Blvd, Sandy, UT 84092
(801) 942-1751
lacaille.com

Taqueria 27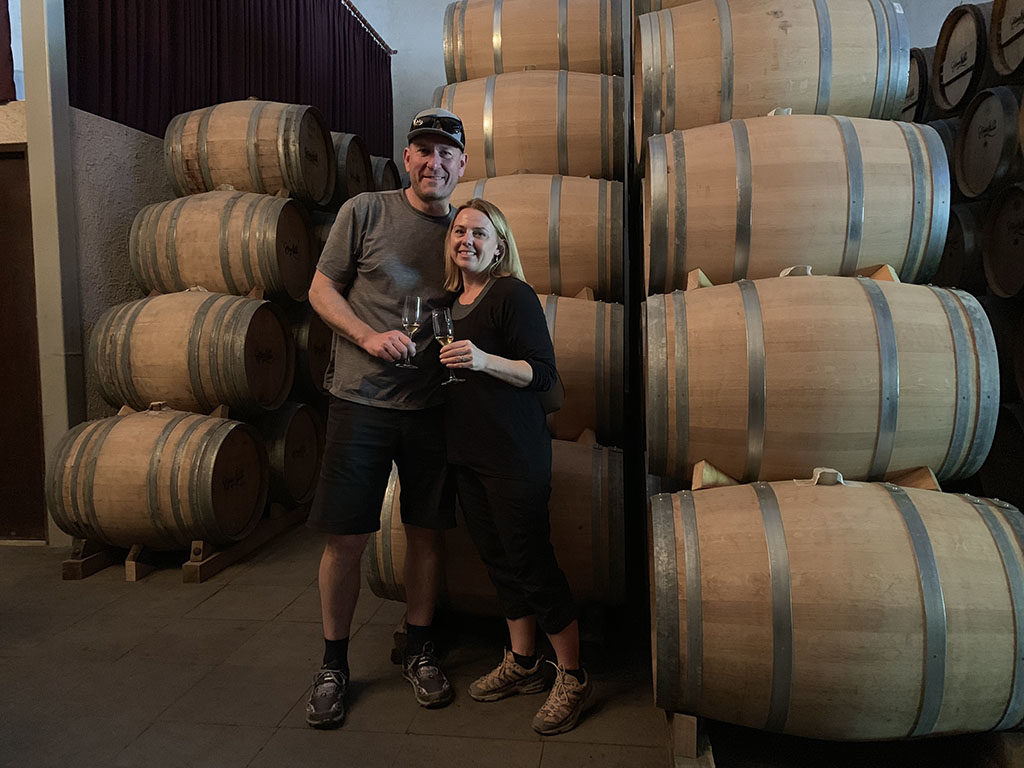 Finally, in drink's menu news, T27 are pretty excited to announce the arrival of their hand-selected, single barrel aged tequila from Casa Noble. Owners, Todd and Kristin Gardiner attended a tequila tasting in February of this year and hand-selected this specific flavor profile.
"We are trailblazers in this, as the first local restaurant attempting to do this, and we think it is going to be awesome," said Todd Gardiner, Chef/owner of Taqueria 27.
Each bottle is prepared by the master distiller at Casa Noble, then 60 cases holding 6 bottles each were shipped to Utah. Casa Noble took the contents of barrel #1423 and bottled it, complete with Taqueria 27's logo a medallion on the bottle.. There will never be another batch like this one due to the uniqueness of the barrel, the time spent aging, and the seasonality of the harvest.
Each bottle is prepared by the master distiller at Casa Noble, then 60 cases holding 6 bottles each were shipped to Utah. Taqueria 27 is the only entity able to purchase this specific tequila and will distribute it throughout their five locations.
"This tequila is produced by the same company, and aged the same way as all their other reposados," said Gardiner. "To our palate it tasted completely different than the reposados they sell everywhere else, that is one of the reasons we choose it. It isn't blended to create their standard flavor profile."
Keep the conversation going
Want to stay on top of the SLC food scene, minute by minute, dish by dish? Here are a few other places you should follow along:
Hi, I'm Stuart, nice to meet you!  I'm the founder, writer and wrangler at Gastronomic SLC.  I'm a multiple-award winning journalist and have written in myopic detail about the Salt Lake City  dining scene for the better part of seventeen years.
I've worked extensively with multiple local publications from Visit Salt Lake to Salt Lake Magazine, not least helped to consult on national TV.   Pause those credits, yep, that's me! I'm also a former restaurant critic of more than five years, working for the Salt Lake Tribune.    I'm largely fueled by a critical obsession with rice, alliteration and the use of big words I don't understand.   What they're saying about me: "Not inaccurate", "I thought he was older", "I don't share his feelings".
Want to know more? This is why I am the way I am.
This article may contain content provided by one of our paid partners. These are some of the best businesses in Utah. For a list of all our current and past relationships see our
partnership history page
.