In 'I really didn't see that coming news' this week, The Training Table have apparently teased an impending return to the Utah food scene. Tuesday this week saw the company's website updated with a mysterious "Tasty things coming soon…" message, an email signup form, and little more.
This naturally sent the local Internet into wild speculation and reminiscence mode. After all, since their departure from the dining scene in 2016, there has been a notable nostalgic hole left unfilled for many. There isn't a month where I don't spy an online thread along the lines of, "what restaurant do you miss the most", where posters invariably namecheck Bill & Nada's before moving onto The Training Table's cheese fries and fry sauce.
Speaking of fry sauce, such was the love for the local chain, recipes have been appearing online for many years, with long time patrons trying to recapture some of the magic. Case in point, this Reddit thread for the makeup of that lamented fry sauce which (a former employee) reckons you need:
1 gallon of open pit BBQ Sauce
2 gallons of hertz ketchup
4 table spoons of chile powder
1/2 cup of garlic powder
Mix together until smooth consistency and heat up in the microwave and mix with mayo of choice.
For the uninitiated The Training Table was a Utah institution, a casual burger spot notable by their use of old school telephones at each table. Ready to place your order – simply pick up the hand set and call your order in to the kitchen. One wonders if a revamped TT would lean into modern tech like QR codes, apps or iPads. Or perhaps the kitsch of a rotary phone would be all the more impactful today. Just imagine the TikTok posts and confused millennials trying to operate the things.
For those wondering about the veracity of this one, another Reddit thread highlights a trio of relatively recent filings, which seem to confirm something is afoot. Dated 5/31/2022 the poster states that The Training Table Restaurants, LLC filed three trademark applications for:
THE TRAINING TABLE
A UTAH ORIGINAL
THE UTAH ORIGINAL
The applications cover:
Sauces; Barbeque sauce; Dipping sauces
Restaurant services; Providing of food and drink via a mobile truck
While we sit and wait for more concrete news then, here's a few pictures we dug up, starting first with the menu to get yourself reacquainted, and wow, look at those pre-inflationary prices. One things for certain, we won't be seeing those again.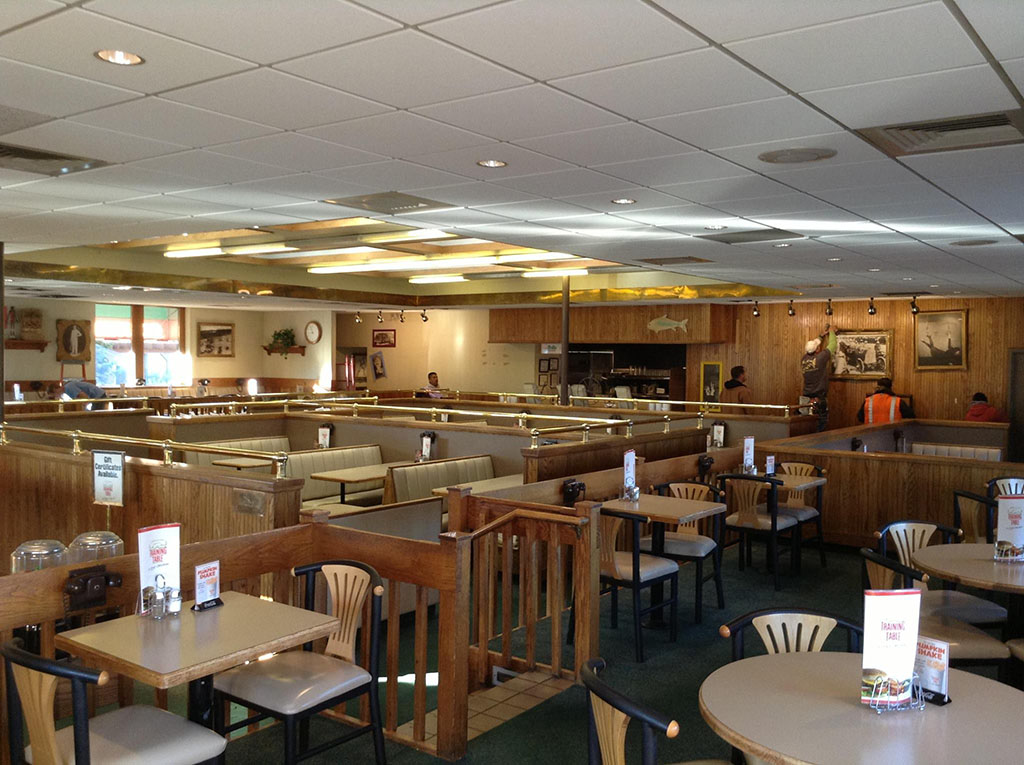 At the time their closure in 2016 The Training Table had five operational locations serving burger fans, these included Salt Lake City, Holladay, Layton, Riverton and Sandy. The business sadly closed their doors following legal wrangles. This Trib archive article has more info on the matter, which saw the end of the business first founded in 1977.
At the time of writing, the company has made no other visible updates to their social media or online presence; we'll keep you posted on all the updates as they happen, as ever hit that subscribe button at the top of the page to join our free newsletter.
Should Training Table return to the Utah dining scene, the burger business has become far more competitive in recent years. The landscape is always changing, and it's a burger lovers delight out there right now. If you're now craving a burger, and I don't blame you, here are some of the best burgers I personally have enjoyed of late:
Franklin Ave – wagyu burger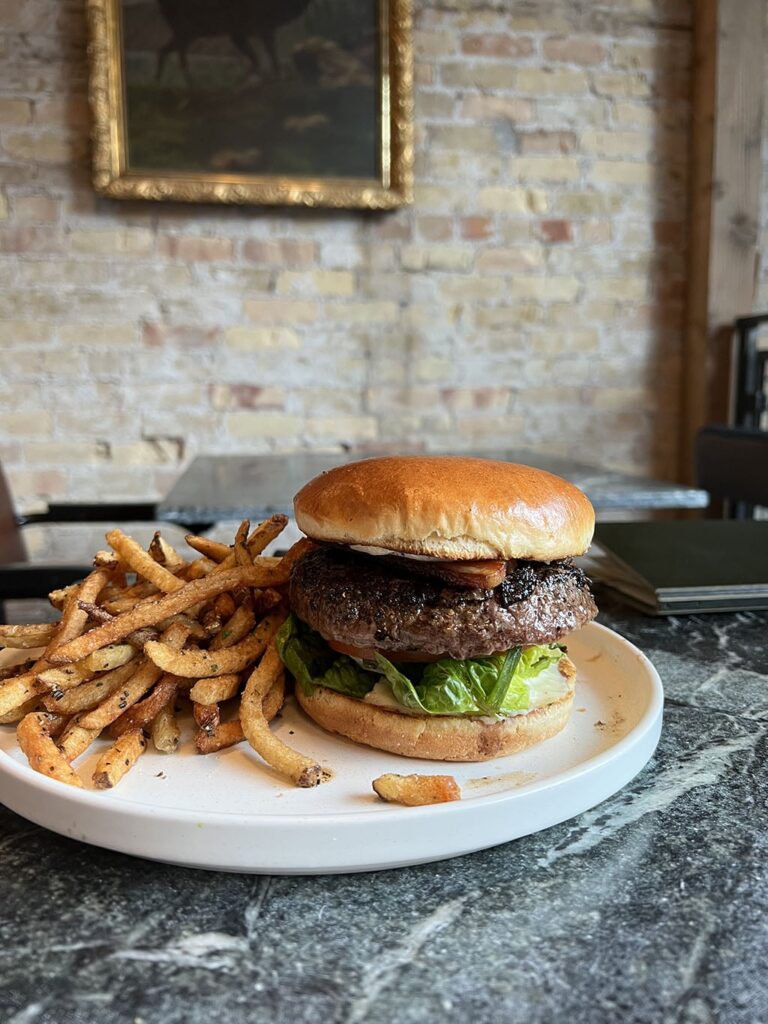 This handsome looking burger comes from the new Franklin Ave, read our full review here. Much like sister restaurant White Horse, the kitchen use an impressively juicy American wagyu from Snake River Farms. Cooked to your preferred temp it's topped with thick, house smoked bacon and just a handful of simple toppings. Duke's mayo is the crowning glory for the messy, flavor packed wonder.

231 S Edison St, Salt Lake City, UT 84111
franklinaveslc.com
BGR – DIY burger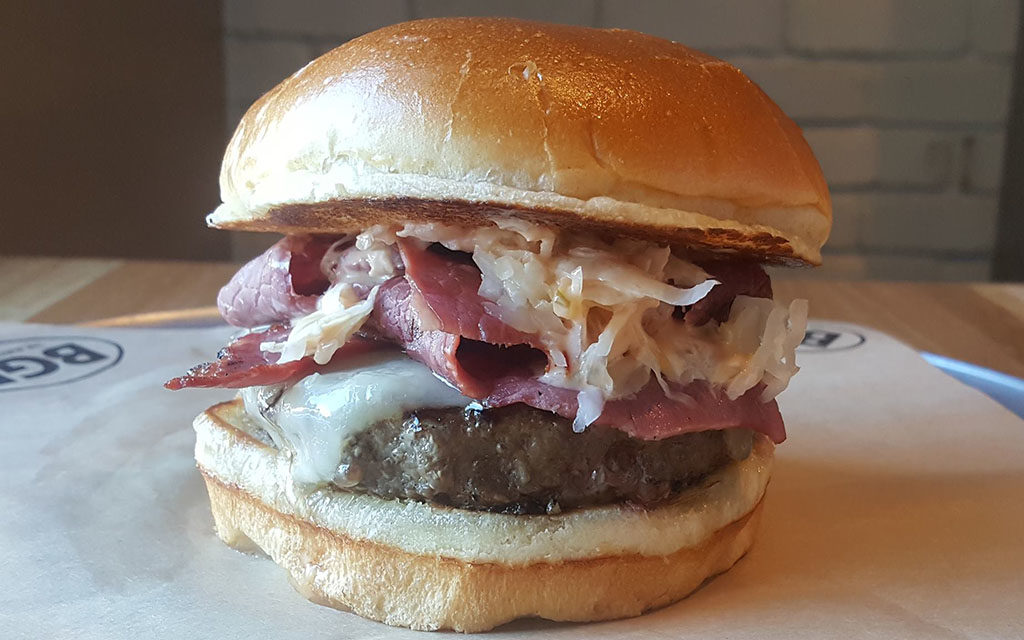 You can find BGR in the heart of Sugar House and there's always something new to enjoy such as the pictured reuben special (the Oktoberfest with bratwurst sausage in the Fall is fabulous). What you will always find are a range of build your own burgers, again, cooked to temp. While it's a boutique mini-chain of sorts, the burgers are always impeccable and customizable any way you want. They also have a solid local craft beer selection which doesn't hurt.
1202 Wilmington Ave, Salt Lake City, UT 84106
(801) 487-6301
bgrtheburgerjoint.com
Central 9th Market – secret burger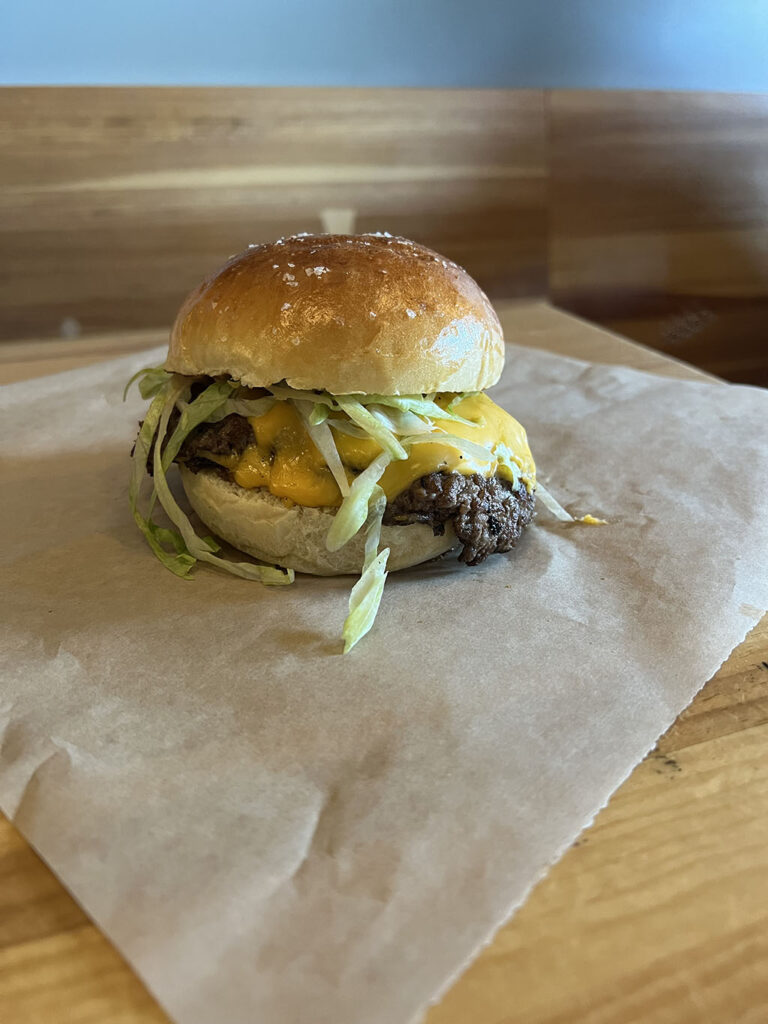 This one is known only to a select few. It pops up on the Central 9th Market menu at 6.00 p.m. as a Monday only special. It stays until it sells out, which is currently about 9.00 p.m. And that's it for the week. The burger uses two thin patties cooked quickly at high heat on the flat top – for plenty of char and crisp. The bun is house made by the bakery wizards and its a sublime thing. Take your burger just a few steps West and enjoy it with a cocktail at Water Witch bar
161 W 900 S, Salt Lake City, UT 84101
(385) 332-3240
central9th.com
Copper Onion – downtown burger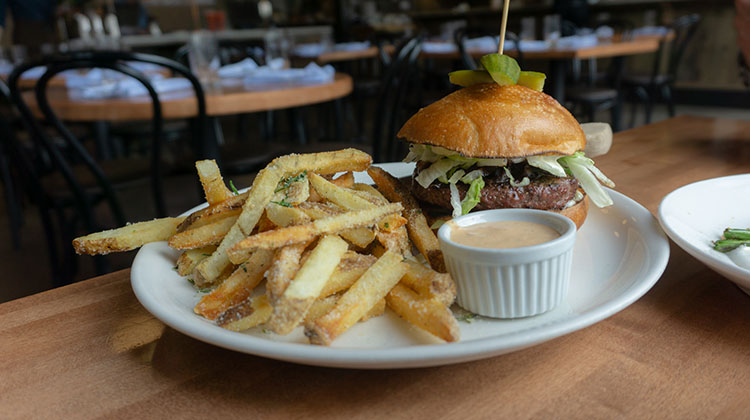 The picture above is from the now closed Copper Kitchen in Holladay, but the burger was in essence a facsimile of the one that's still on the menu at the downtown Copper Onion. The restaurant use a custom meat blend, ground in house; and the same kitchen team crew the scenes have been cranking out this burger for year after year. That in house approach and consistency really shines through. This one is in my top five all time Utah burgers, it's simple ingredients turned perfection.
111 E Broadway, Salt Lake City, UT 84111
(801) 355-3282
thecopperonion.com
Golden Gyros – menu hack burger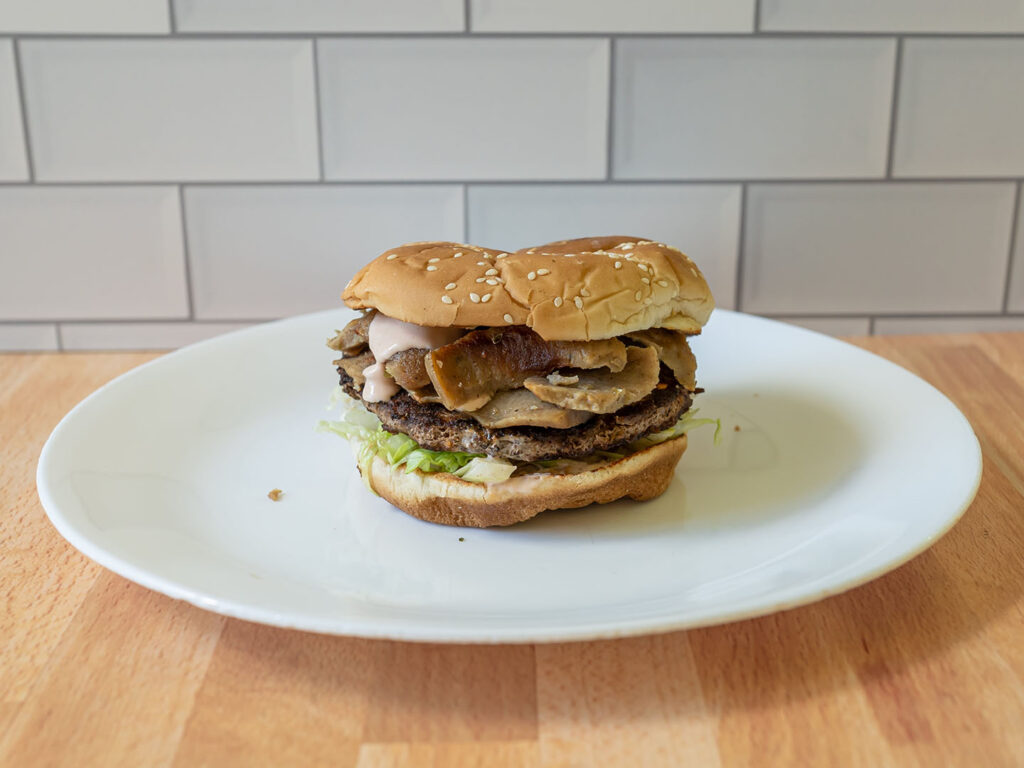 You can't order this one with a simple menu selection – this is actually the result of ordering the restaurants regular burger and a side of gyro meat. You can then get to work in a private area of the dining room to build this one by hand. And yep, you're gonna need a couple sides of fry sauce to bring those multi-layers of meat together.
259 W 900 S, Salt Lake City, UT 84101
(801) 214-0099
golden-gyros.square.site
Keep the conversation going
Want to stay on top of the SLC food scene, minute by minute, dish by dish? Here are a few other places you should follow along:
Hi, I'm Stuart, nice to meet you!  I'm the founder, writer and wrangler at Gastronomic SLC; I'm also a former restaurant critic of more than five years, working for the Salt Lake Tribune.  I've worked extensively with multiple local publications from Visit Salt Lake to Salt Lake Magazine, not least helped to consult on national TV shows.
I'm a multiple-award winning journalist and have covered the Utah dining scene for the better part of fifteen years.   I'm largely fueled by a critical obsession with rice, alliteration and the use of big words I don't understand.   What they're saying about me: "Not inaccurate", "I thought he was older", "I don't share his feelings".  Want to know more? This is why I am the way I am.
This article may contain content provided by one of our paid partners. These are some of the best businesses in Utah. For a list of all our current and past relationships see our
partnership history page
.