I promised you a busy Summer of food-driven fun, and well, here it is; starting with one of the big comebacks for 2022 – the re-introduction of Open Streets. First trialled as a way to encourage safe, open-air drinking and dining during the early throes of C19, the initiative has been a huge hit with visitors.
If you need a quick reminder, Open Streets is the the pedestrianization of Downtown SLC that entails the closure of Main Street between South Temple and 400 South – Friday, Saturday, and Sunday, noon to "bar close,". The businesses along that strip are also afforded some extra leeway in providing street-side seating. With that in mind a list of bars and restaurants you can enjoy along that drag include:
Apollo Burger
Alibi
Bambara
Beerhive Pub
Bodega & The Rest
Cheers 2U
Chettinad House
Eva (pictured last year on their hidden back patio)
Eva's Bakery
Pago On Main
Boomerang's Bar and Grill
Keys On Main
London Belle
Mali Thai
Melting Pot
Michelangelo's On Main
Poke & Sushi Hut
Pleiku
Ramen Bar
The RUIN
Tamarind
Three Pines Coffee
Whiskey Street
White Horse
Of course that's just the list of hot spots along the four block stretch of Main that will be closed to motor traffic. Enjoy dozens more just a street or three away. Last year's event was a huge hit, with reports reckoning businesses recorded a near 20% boost to their top line revenue, courtesy of 550K+ drinkers and diners, over a three month period.
KSL reports that, "The entire program costs about $32,000 per week based on the 15-week average. The cost of security and other regulatory elements are the biggest price tag. Barricades are needed to close off five intersections and those closures need to be monitored for safety, especially if people are walking around in the street. It is also necessary to open and close the road every day." It's no wonder then that there are serious discussion afoot about making this one a permanent addition to our streets.
Sound Bites @ The Gateway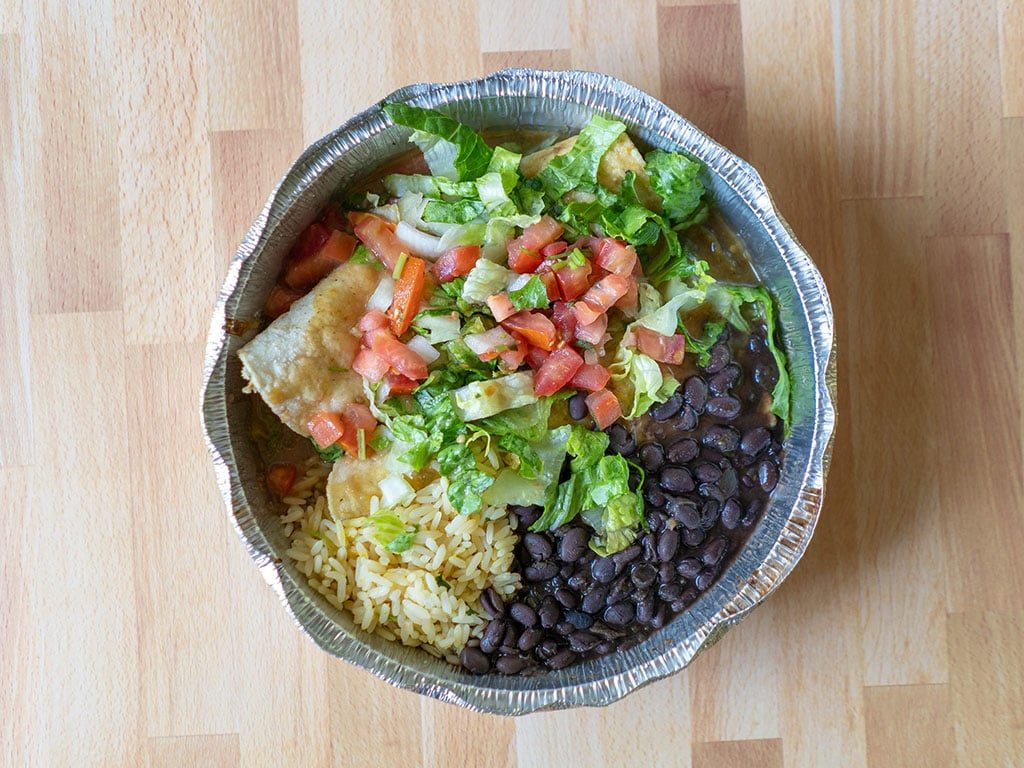 Launching at the end of May, the new Sound Bites event will mix music and food; every Wednesday, noon through 2 p.m. at The Gateway. Ran in partnership with The Blocks and KUAA 99.9 FM "Locally Made" series the event is a lunchtime party every week through the Summer.
Stop by the Gateway to take a lunch break every Wednesday, and the organizers promise an event that will, "entertain and delight downtown workers and residents. Take a break from the daily grind to discover local music acts offering free performances outdoors. A diverse array of genres from KUAA's "Locally Made" series will be represented."
If you decided to take a break from work and enjoy the show, you'll be able to enjoy a range of The Gateway's restaurant partner's options al fresco. Options for food at The Gateway include: Flanker, Cheddar Burger, Costa Vida, HallPass and more.
400 W 200 S, Salt Lake City, UT 84101
atthegateway.com/calendar/
Pintxos & Vino @ Casot
Presented by Leo Hansen, winemaker and and founder of Leo Steen Wines – check out this tasting of wines and paired food. Held at the new 15th and 15th wine bar Casot (June 17th), the price is $49 for wine, and $29 for pintxos (small bites). The evening starts at 6 p.m. with the menu as follows:
Croqueta, Spanish ham & cheese fritter
Leo Steen '21, Rose of Grenache, Sonoma Valley, CA, 4oz
Aguachile, amberjack & shrimp, tomatillo, red onion, cucumber, coconut water, cilantro
Leo Steen "Jurassic" '19, Chenin Blanc, Santa Ynez, CA, 4oz
Tosta de setas, grilled bread, roasted mushrooms, leeks, local goat cheese, herbs, olive oil
Leo Steen '20, Pinot Noir, Anderson Valley, CA, 4oz
Cerdo tirado y piquillo, wood smoked pork stuffed in piquillo peppers
Leo Steen '19, Grenache, Dry Creek Valley, CA, 4oz
The cozy wine bar will host an intimate group of 18 people total.
1508 S 1500 E, Salt Lake City, UT 84105
(801) 441-2873
casotwinework.com
Brewstillery returns for 2022
SLUG Mag's Brewstillery – a celebration of local breweries and distilleries – is back again for 2022. This all ages event takes place Saturday, June 18th (2.00 – 7.00 p.m.) at Art Space City Center. Among the participating breweries and distilleries, there will also be local artisans, musicians, food trucks and a gaming area sponsored by Social Axe Throwing.
Attendees will get the chance to experience Utah's local brews and spirits, there will be options for everyone: beer, cider, saké, spirits and more will be available for attendees. Tickets and tokens for the event are available now at 24tix.com.
Save money and time with pre-sale tickets for $25 and purchase extra tokens beforehand. Admission on the day is $30 and $7 for non-drinkers. Each admission includes 5 tokens and a commemorative mug that attendees can fill with samplings of local beer. For an additional $5, you can upgrade to a commemorative pink mug that benefits Planned Parenthood. Participating breweries as follows:
2-Row Brewing
Bewilder Brewing
Desert Edge Brewery
Fisher Brewing Company
Grid City Beer Works
Heber Valley Brewing Co.
Hopkins Brewing Co.
Kiitos Brewing
Moab Brewery
Mountain West Hard Cider
Ogden River Brewing
Prodigy Brewing
Proper Brewing Company
Red Rock Brewing Company
RoHa Brewing Project
Roosters Brewing Co.
Salt Flats Brewing
SaltFire Brewing
Shades Brewing
Strap Tank Brewery
Squatters
Talisman Brewing
Templin Family Brewing
Tsuki Saké
UTOG Brewing Co.
Wasatch Brewery
Participating distilleries as follows:
Beehive Distilling
Clear Water Distilling Co.
Dented Brick Distillery
Distillery 36
Eight Settlers Distillery
Hammer Spring Distillers
Hive Winery, The
Moab Distillery
New World Distillery
Outlaw Distillery
Proverbial Spirits
Salt City Vodka
Simplicity Cocktails
Sugar House Distillery
Vintage Spirits Distillery
Waterpocket Distillery
Z's Hot Sauce
Dalla Terra & BTG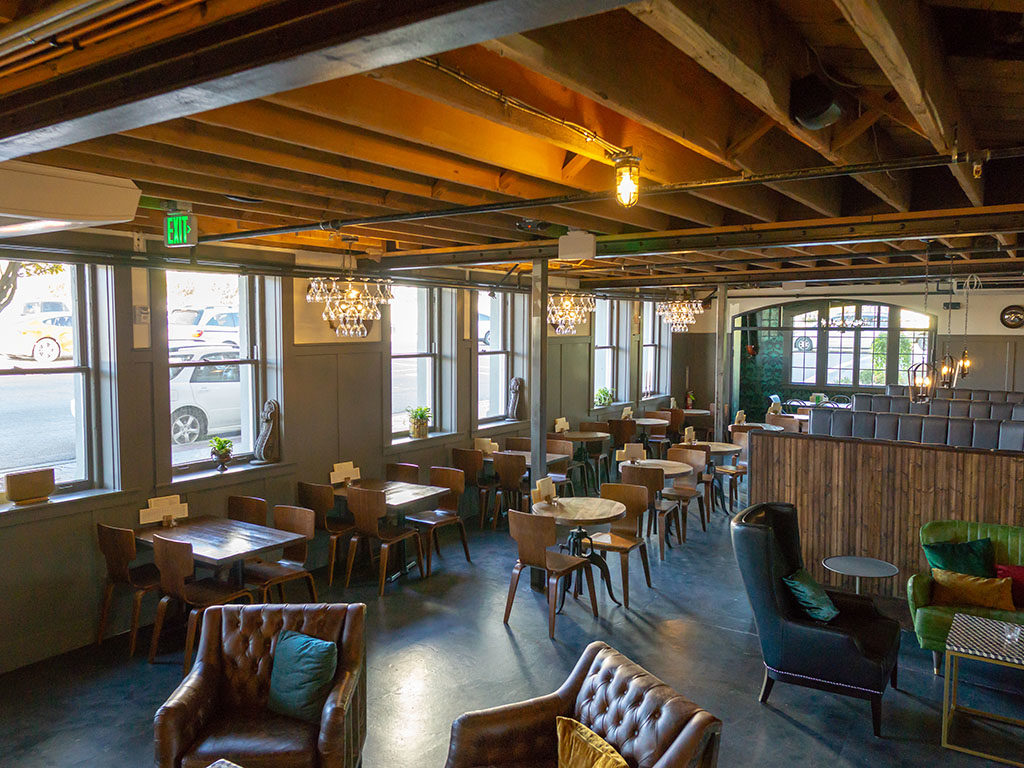 Another wine pairing event, this one at hands own the best wine bar in all of Utah – BTG. On Tuesday, June 21st the team will host Dawn Gaudini of Dalla Terra Wine. Gaudini and BTG sommelier Louis Koppel will guide diners through a four course dinner paired with selection from Dalla Terra – an importer of a small and select group of leading, family-owned wineries in Italy.
Tevent starts at 7.000 p.m. with the cost $50 for food and $50 for wine. Call for reservations.
404 SW Temple, Salt Lake City, UT 84101
(801) 359-2814
btgwinebar.com
Father's Day roundup
Here's a quick look at all the Father's Day menus that have been winging their way to our inbox. Unless otherwise stated all events and menus are for June 19th:
Alpine Pie Bar
Park City
Stop in from noon – 6 p.m. on Father's Day for the perfect gift – whiskey aroma games, VSSL flasks, apparel, or the limited release of the Triple Oak Whiskey available only at the retail store at the Alpine Pie Bar. Only 100 bottles will be released to the public with a limited number available with a custom box.
Franck's / Tuscany
Father's Day BBQ Buffet
Cottonwood Heights
10.30 a.m. – 2.30 p.m.
$60 Adults, $45 kids 12 & under
Fleming's Steakhouse
20 ounce bone-in ribeye & lobster, three course menu
June 16th – 20th
$105 per person
Grub Steak
Park City
Treat Dad to dinner on Father's Day with a choice of soup or salad, side, beef tenderloin topped with grilled shrimp and hollandaise, and choice of dessert ($57.75).
Hearth And Hill
Park City
Lunch special, pork cutlet sandwich, ramp sauerkraut, dijonaise, tomato, baguette (from June 18th)
Dinner special, beef ribeye, house made chive tater tots, Mexican street corn cobb (from June 17th)
Needles Lodge
Snowbasin
Father's Day brunch includes a gondola ride to 8,700 feet up with views across the whole valley below for guests to take in as they enjoy a delicious brunch buffet. Seatings are available from 10.30 a.m. – 3.00 p.m. and reservations are required. 
$75 adults, $40 kids 5-12, kids four and under free
Youth (5-12): $40
Children (0-4): Free
tupelo
Park City
Fried Chicken Sunday or 60-day dry aged steak options for Father's Day dinner.
Bacon, beer, bourbon
This yearly festival of flavor is so successful, Hoof And Vine just announced a FIFTH evening. If you act fast you can probably grab a seat. Held on June 23rd at 6.30 p.m. guests can enjoy a menu featuring the holy trinity as follows:
Braised pork belly, caramelized, balsamic onions, brie
Four roses small batch bacon old fashioned
Romaine, applewood smoked bacon, herb/buttermilk dressing, crispy shallot, cherry tomato, hard boiled egg
Boulevard bourbon barrel quad ale
Grilled beef tenderloin, bacon/blue cheese compound butter, cheddar/jack potato stacks
Robert mondavi bourbon barrel-aged cabernet
Bourbon bacon pecan pie
Basil hayden dark rye on the rocks
Cost for the event is $85 or $65 without alcohol parings.
7680 S Union Park Ave, Midvale, UT 84047
(801) 569-4645
hoofandvine.com
Franck's wine dinner
Tuesday, June 28th is the date for this wine pairing dinner at the Cottonwood Heights fine dining spot. The restaurant will host Natalie Hurley and a trio of winery pours: Cade, Plumpjack, & Odette Wines. Cost is $230 per person – $75 food, $155 wine – with menu as follows:
Watermelon pretending to be tuna, glazed spot prawn, burnt honeydew, kombu yogurt whey, labneh, macadamia nut, crystalized & fresh local mint, pickled watermelon rind
2021 Cade Sauvignon Blanc

Slow cooked king salmon, dungeness crab grits, braised red kale, smoked strawberry, jicama relish, strawberry "jerky", crispy red kale
2018 Cade Estate Cabernet Sauvignon

136 degree kurobuta pork, stewed pistachio, cured white asparagus, caramelized radish, matcha, meringue, star anise, fine herbs
2018 Odette Estate Cabernet

Phyllo wrapped wagyu beef cheek, heirloom carrot variations, cabernet reduction, carrot-peppercorn emulsion
2018 Plumpjack Estate Cabernet
Coffee cark chocolate sponge, iced coffee buttercream cocoa nibs, rhubarb
6263 Holladay Blvd E, Holladay, UT 84121
(801) 274-6264
francksfood.com
Stanza pride dinner
Celebrate pride with this grand seven course menu from Stanza chef Paul Cafaro. The meal starts at 6.30 p.m. on June 22nd. Price is $115 per person (alcohol extra) with the menu as follows
Ahi tuna ceviche, stone crab, avocado, grilled poblano, corn, wonton crisps

Charcuterie, applewood bacon wrapped duroc paté, hogshead cheese terrine, prosciutto, gorgonzola tartlet, stonefruit & hazelnut mustard, crostini

Cherry smoked leg of venison medallions, celeriac pureé, potato gaufrettes, honey & chive whipped goat cheese, braised red cabbage, au jus

Peach gelato with grand marnier

Miso sea bass, smoked blue point oyster, soy mirin broth, saffron & lemongrass long grain rice, ramps, compress maitake, bok choy, grilled asian pear, leek confit, candied orange

Surf & turf, Snake River wagyu hanger steak, seared scallop, yukon gold white truffle pavé, rainbow pureés, roasted garlic broccolini

Strawberry shortcake trifle, lavender syrup, lemon zest
454 E 300 S, Salt Lake City, UT 84111
(801) 746-4441
stanzaslc.com
Midway mercantile wine dinner
Here's the presser from this Midway based restaurant, that routinely hosts wine experts. June 22nd seems them host Andrew Murray Vineyards as follows:
Andrew Murray has been making wine in Santa Barbara for over 25 years. But when you taste the fruits of his labor, you not only experience the bounty of the beautiful Santa Ynez Valley, you also experience the Rhone, in France, where Andrew began his winemaking journey.
Please join us for a flavorful evening of wine and food with Andrew Murray – owner and winemaker at Andrew Murray Vineyards. He's a highly intelligent man who is truly adept at verbally rendering his winemaking philosophies. We will enjoy his rose of Cinsault, his Enchante White Blend of Roussanne and Grenache Blanc, Etrancher – a semi carbonic white of Grenache and Cinsault, his classic Rhone blend of Grenache, Mourvedre and Syrah. Speaking of Syrah, we will round out our tour with an informative, back to back examination of two exceptional Syrahs. In short, we won't be sampling any standard grapes at this exciting event. Of course, Chef John will match Andrew's wine with equally curated and crafted food pairings, and everything will (ideally) be served al fresco, out on our patio. This promises to be an incredible evening you won't want to miss!
99 E Main St, Midway, UT 84049
(435) 315-4151
midwaymercantile.com
Even more Summer fun…
In addition to this previous list of Summer events not to miss, here are a few more Summer series being ran by various businesses in the state:
Deer Valley Grocery Cafe
Dinner on the deck – a series of specially curated culinary experiences at Summer Dinners on the Deck. Dinner will be served al fresco every Friday and Saturday night from 6 to 9 p.m. through August 27th. Schedule for 2022 as follows:
Friday, July 8, 2022 Lakeside Paella
Saturday, July 9, 2022 Live Fire Cedar Plank King Salmon
Friday, July 15, 2022 Jambalaya
Saturday, July 16, 2022 Crab Boil
Friday, July 22, 2022 Taste of Italy
Saturday, July 23, 2022 Family Cookout
Friday, July 29, 2022 Flip Flops and Flapjacks
Saturday, July 30, 2022 Toast to New England
Friday, August 5, 2022 Lakeside Paella
Saturday, August 6, 2022 Taste of Italy
Friday, August 12, 2022 Live Fire Cedar Plank King Salmon
Saturday, August 13, 2022 Family Cookout
Friday, August 19, 2022 Jambalaya
Saturday, August 20, 2022 Crab Boil
Friday, August 26, 2022 Sushi and Sake
Saturday, August 27, 2022 End of Summer Luau
Allora Summer Special Guest Dining Series
Reserve your seat at one of 3 special dinners under the tent. Each event will consist of a 6-course option pairing dinner, $175 inclusive. Reception starts at 6.30 PM, with dinner beginning promptly at 7.00 PM. Save the dates:
Friday July 15 with special guest and Winemaker, Wynne Peterson-Nedry of R/Ribbon Ridge Winery, Chehalem Mountains, Willamette Valley, Oregon.
Friday August 19 with special guest and Winemaker, Mac Watson from MaCauley Winery, Napa Valley, California.
Friday September 16 with Chefs Gregory Neville & Julie Paine and Allora Willamette Valley wines, including Burgundian styled 2019 Colin Chardonnay. A vertical of Torchio Pinot Noir 2017, 2018 & 2019, single barrel 2019 Rotella Pinot Noir, plus the new 2021 single vineyard Pinot Gris.
Keep the conversation going
Want to stay on top of the SLC food scene, minute by minute, dish by dish? Here are a few other places you should follow along:
Hi, I'm Stuart, nice to meet you!  I'm the founder, writer and wrangler at Gastronomic SLC; I'm also a former restaurant critic of more than five years, working for the Salt Lake Tribune.  I've worked extensively with multiple local publications from Visit Salt Lake to Salt Lake Magazine, not least helped to consult on national TV shows.
I'm a multiple-award winning journalist and have covered the Utah dining scene for the better part of fifteen years.   I'm largely fueled by a critical obsession with rice, alliteration and the use of big words I don't understand.   What they're saying about me: "Not inaccurate", "I thought he was older", "I don't share his feelings".  Want to know more? This is why I am the way I am.
This article may contain content provided by one of our paid partners. These are some of the best businesses in Utah. For a list of all our current and past relationships see our
partnership history page
.