After the damp squib that was 2022's liquor legislation, it was a surprise to discover that two bar licenses ended up being dangled before covetous bar operators at the March DABC shindig. Previous meetups had suggested a solitary license would only become available in May through population increases. Supplementing a surprise March license then was an astonishing second – this forfeited by Below Zero.
Bar licenses
In total seventeen applicants are now on the docket, seven ready to open at the drop of a hat:
Fenice Mediterranean Bistro, Salt Lake City, will surrender current full restaurant license
Wasatch Loft & Tap Room Bar, Park City, will current current Winter seasonal
Saddlebag Saloon, Eden, will surrender current tavern license
Roha Brewing Project, Salt Lake City
Trolley Wing Co, Salt Lake City
Shades Tap Room, Salt Lake City, will surrender current tavern license
Durango Bar, Salt Lake City, will surrender current tavern license
with ten more set to open with the following projected future opening dates:
Quarters Sugar House, Salt Lake City, April 2022
Franklin Ave Cocktail & Kitchen, Salt Lake City, April 2022
Paxton Pub, Salt Lake City, April 2022
The Spoke, Moab, June 2022
Edison House, Salt Lake City, August 2022
Proper Brewing Moab Taphouse, Moab., August 2022
Marquis, Park City, July 2022
Bout Time Pub & Grub, Bluffdale, October 2022
Bout Time Pub & Grub, Saratoga Springs, October 2022
Fife Brewing Company, Salt Lake City, September 2022
A variety of bar representatives spoke before the commission to plead their case – though in fairness – the commission has usually deliberated and made their decision before the meeting kicks off. A wise move if you ask me – no amount of tears or loud complaints are likely to sway proceedings on the day.
Eden's Saddlebag Saloon was the first to score their long awaited prize – a relative shoe-in in truth, considering that underserved areas like the Ogden valley are always prioritized. The second winner of the day was Jess Wilkerson, restoring Trolley Wing Co's Trolley Square location. Wilkerson likened the loss of the TS's liquor license (the business decided to port it to their Taylorsville operation) as a $175 a day fine. After months of verbal remonstration, Wilkerson finally left with the goods.
Moving on, a further license from population increases will come in April, and another in July. Chairman Thomas Jacobson also confirmed that the June meeting would also see a monstrously huge 9.5 licenses available to hand out; these coming as part of the legal reworking of how hotel licenses are handed out. That point five? That's a Winter seasonal. With the cornucopia of riches coming down the line – Jacobson asked the public to reach out to the DABC, either via email (hotline@utah.gov), in person or at next moths meeting – so as to weigh in on how these licenses should be handled.
As a final reminder, when the new legislation hits the streets on June 1st, it will be illegal to sell liquor licenses on the private market. Their effective net value will be slashed to zero. Commissioners noted that those wanting to sneak in under the deadline have until May 10th to file their respective documents with the DABC, in order to be heard at the May meeting. And with that here are a few others that scored licensing this month.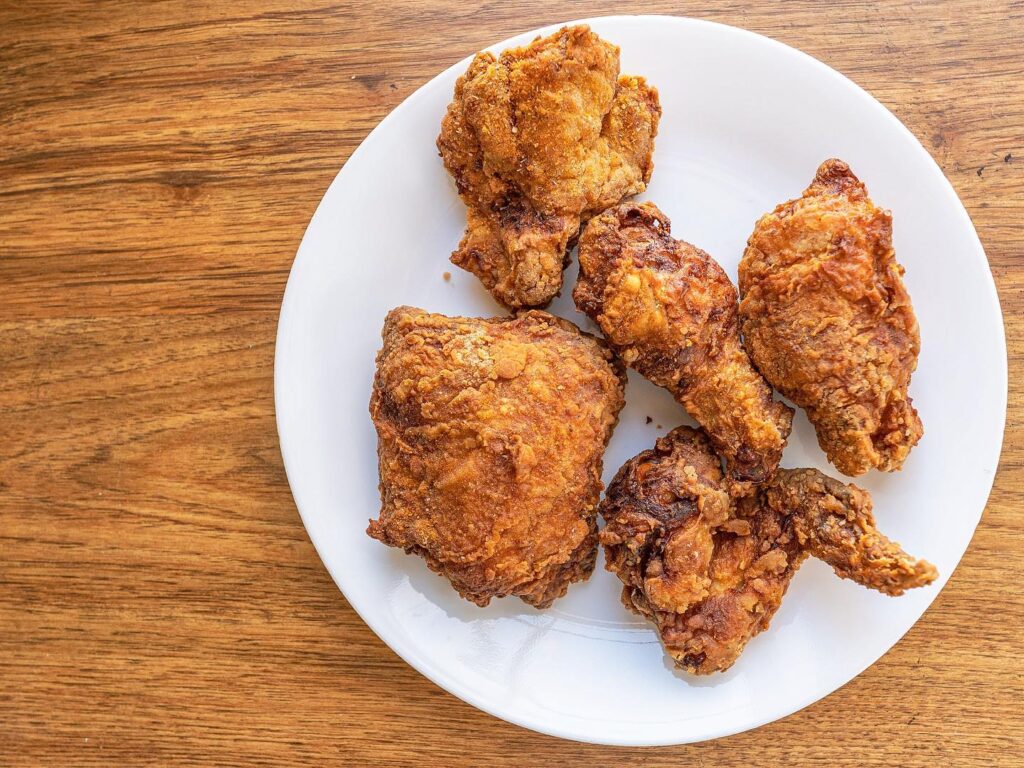 Full service restaurant license (beer, wine, liquor)
La Puente Mexican Restaurant, American Fork
Casa Tequilana, Leeds
The Crack Shack, Lehi
Via 313 Pizzeria, Lehi
Cheddar's Scratch Kitchen, Ogden
El Mexsal Mexican & Salvadorian Food, Provo
Sushinaloa, Provo
Pizza Volta, Salt Lake City
De Los Muertos Sugarhouse, Salt Lake City
Katrina's Mexican Restaurant & Cantina, Salt Lake City
Limited service restaurant license (beer, wine)
The Juan Caf , Mexican Hat
Stellar Wings #1, South Salt Lake
Lastly, Jarochos Restaurant, (Layton) was approved for a beer only restaurant license while Salt Lake Culinary picked up an educational license.
Drink In Utah – April price report
The April report from the fine folks at Drink In Utah is now here. With it a few interesting items of notes. Here's what the team posted over on Reddit about this months update:
The DABC is going to be renamed to the DABS in June, but we just can't bring ourselves to call it that. So we'll just say "Utah Liquor Price Report" this time around and see how it feels. Regardless, we've crunched the numbers and generated a new price report. Click here to see what has gone up or down in price, what's new, and what's discontinued.
As expected, the Russian Standard vodka has been replaced with Status Ukrainian vodka—which is now available on store shelves. We previously estimated sales numbers for Russian Standard in this Reddit post, if you're interested.
There's a new entry for High West Gin. We haven't seen anything about that from High West, is this an accidental leak? The DABC has it marked as unavailable, and the online system shows none in warehouse or on order. To be fair, it's going to have to be pretty good to pry us away from Ogden's Own Madam Pattirini Gin as our go-to.
Making an appearance on the list is Ole Smokey Moonshine Pickles. It's not just a flavor, it's actual pickles. In moonshine. It's not something we would have normally sought out, but we'd try it. Probably.
Ogden's Own Distillery announces the 2022 class of "five husbands
Via press release
Ogden's Own, an award-winning leading distiller of craft spirits and largest independently owned distillery in the state of Utah, is proud to announce the selection of its 2022 "Five Husbands" search. The five selected, who will grace the label on this year's edition of the Five Husbands Vodka bottle, represent an array of backgrounds deeply representative of the LGBTQ+ community. This year's "Five Husbands" were carefully selected by the Ogden's Own team for their dedication to advancing LGBTQ+ equality and visibility.
"It was a very difficult decision as we were very fortunate to receive more responses than we anticipated for this year's label," said Mark Fine, President and CEO of Ogden's Own Distillery. "In selecting the Five 'Husbands', we didn't just want it to be about a person who specifically identifies as a 'Husband', but a person who is authentically themselves and part of the rich tapestry that makes up the LGBTQ+ community." 
Following is additional information about the 2022 Ogden's Own Five Husbands (Left to Right):
Madazon Can-Can is a non-binary transmasculine human who has been terrified for most their life, being filled with rejection or pure disbelief that one could be possibly both feminine and masculine. "I have been involved in the (Queer) community primarily through work as a Burlesquer and Drag King which also allows me to raise awareness through performance art. I teach Drag King classes inspiring others to develop a new skill, but to also facilitate a band of brothers that would support each other building a community of authenticity and offering a variety of drag in every gendered and non-gendered expression," states Madazon.  Truly Madazon is an Artist and Activist…an "Art-ivist".
Bryce Jackson recently moved to Salt Lake City from Kansas five years ago. Bryce is the co-founder of Stonewall Sports which offers a place for people to meet in a different environment. With over 1300 members Stonewall Sports SLC is an LGBTQ+ not-for-profit sports league which includes kickball, sand volleyball, dodgeball, and bowling. "This adult league brings back memories for many of not feeling included in sports growing up but now taking ownership and having fun. Many of the teams meet up outside of the league for dinners, movie nights, and just good old-fashioned fun," states Bryce.
Matt Easton is a Utah native and seventh-generation Mormon who came out during his 2019 valedictorian speech at BYU. "My speech gathered a lot more attention than I initially thought it would and I ended up going on the Ellen Show, Ru Paul's Talk Show, and Good Morning America to talk about my experience being gay at BYU. It has allowed me to springboard into the world of LBTQ+ activism, working on improving the treatment of queer people at BYU and the Mormon church," states Matt. Currently attending Berkley and working on a PhD in political science, we are sure Matt will help change the world. "My first alcoholic experience was actually drinking Five Wives Vodka and cranberry!" Matt recalls.
Chef Bryan Woolley is an American Celebrity Chef, TV personality and operatic singer appearing on Salt Lake City CBS affiliate with a daily 30-minute cooking segment.   "If I could inspire and save just one person in knowing that being who they are is fine, then this is a success. I am passionate about my career as a chef and have made many friends allowing me to travel and speak with wonderful people with shared interests," states Bryan. Chef Bryan Wooley is America's longest consecutive running TV Chef of three decades, who continues offering recipes for success.
Christian Harvey, better known as "Hoe Shi Minh" is Salt Lake City's only Vietnamese performer. Hoe Shi Minh is a constant performer hosting numerous LGBTQ+ shows inspiring others to enjoy life and be proud of who they are. "When I attend Asian-American functions I represent the queer community…and when I am involved with LGBTQ+ events I represent the Asian community. I am proud to be part of both," states Ho Shi Minh. Studying musical theatre for many years is clearly shown in Hoe Shi Minh's talents and ability to excite others around to enjoy fun.
"These are not just 'Five Husbands', but truly 'Five Stories' and 'Five Messages' that I hope many people will relate to and support who one is or who one wishes to be," Mark Fine states. "I would also like to thank the previous Five Husbands; Rob, George, Johnny, CJ, and Troy…they will always be part of our family."
Championing the LGBTQ+ community and celebrating diversity have been core pillars of Ogden's Own since the distillery was founded in 2009. Ogden's Own has served as the official alcohol sponsor of the Utah Pride Festival for several years and is a long-standing ally of Utah-based LGBTQ+ organizations Equality Utah and the Utah Pride Center. In 2019, Ogden's Own introduced Five Husbands Vodka for the first time as a Pride Month special release, however the expression was met with so much enthusiasm and customer demand that the distillery immediately decided to make it a year-round offering, representing its support for LGBTQ+ community each day of the year.
In 2021, Ogden's Own featured five members of the Utah LGBTQ+ community on the label and continued the tradition with a new group of people and stories as further commitment to the distillery's LGBT+ community support. Giving new options for the community to enjoy the distillery's diverse offerings, 2021 also saw the opening of its on-site cocktail bar, Side Bar at Ogden's Own Distillery, as well as increased distribution in select markets throughout the continental US.

A portion of the profits of Five Husbands Vodka will be donated to support LGBTQ+ causes, and the 2022 Five Husbands Vodka bottling is expected to hit shelves in Utah, select additional markets and through online retailers in May, just in time for Pride Month 2022.

For more information regarding Five Husbands Vodka and Ogden's Own's full portfolio of expressions, please visit www.ogdensown.com. For more information on supporting Utah LGBTQ+ causes, please visit www.equalityutah.com and www.utahpridecenter.org.
In other news
Keep the conversation going
Want to stay on top of the SLC food scene, minute by minute, dish by dish? Here are a few other places you should follow along:
Hi, I'm Stuart, nice to meet you!  I'm the founder, writer and wrangler at Gastronomic SLC; I'm also a former restaurant critic of more than five years, working for the Salt Lake Tribune.  I've worked extensively with multiple local publications from Visit Salt Lake to Salt Lake Magazine, not least helped to consult on national TV shows.
I'm a multiple-award winning journalist and have covered the Utah dining scene for the better part of fifteen years.   I'm largely fueled by a critical obsession with rice, alliteration and the use of big words I don't understand.   What they're saying about me: "Not inaccurate", "I thought he was older", "I don't share his feelings".  Want to know more? This is why I am the way I am.
This article may contain content provided by one of our paid partners. These are some of the best businesses in Utah. For a list of all our current and past relationships see our
partnership history page
.