News in today from the fantastic Utah Beer Blog; Midvale's venerable Hoppers Grill are set to close their doors on November 24th, ending a more than two decade run at the spot. Fans will want to head on down quick if they want to raise one more glass. The popular craft brewer is one of the oldest in town, and has prominently anchored the corner at Fort Union Boulevard and 9th East since 1996. Sadly, the brewers are now closing up shop – hopefully only as a temporary basis.
According to UBB's Mike Riedel, the move comes amidst the sale of the property to new owners – fast food chain Raising Cane's. The chicken franchise have been making seismic waves since their arrival in Utah, causing local fans to queue for hours for their chicken fingers.
The new central valley spot for Cane's will join existing locations in West Valley City and South Jordan. As for Hoppers, the craft brewers are hoping to return to the SLC scene as soon as a suitable location can be found. More news as soon as we hear it.
We need your vote!
As a reminder our Readers Choice Awards are currently live and awaiting your valuable input. We first ran the awards back in 2019 but took a year off in 2020, for obvious reasons. They're back for 2021, and if you have five minutes, I'd love to get your votes for the best and brightest in Utah.
You can cast your votes here. You can answer as many or as few of the categories as you like. You can also start now and finish any time later – before the voting ends on December 1st.
Review roundup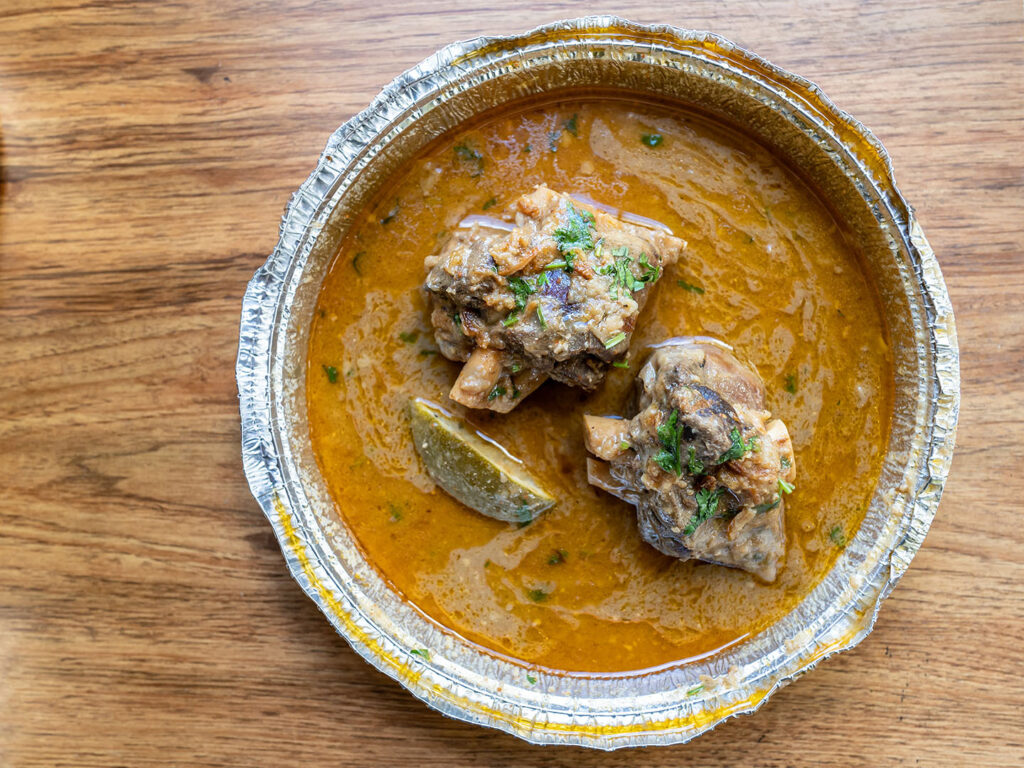 Looking for dining inspiration? Look no further than recent restaurant reviews and roundup. The most recent of which see's Alex Springer in the City Weekly visit both Facil Taqueria (Holladay) and Kabob Bros (Midvale); remember, I also recently covered this one too – in this review.
Meanwhile in Utah Stories Ted Scheffler checks out the multi-kitchen delights of HallPass at The Gateway (downtown SLC) while SL Mag's Jeremy Pugh profiles the newish The Lakehouse (Heber) and chef Tamara Stanger. You might recall our writer Christy covered this one too here – and more recently Fenice (downtown SLC).
Val Phillips takes in a number of locations across a variety of publications including Wimpy And Fritz (Ogden) Straw Market Cafe (Pleasant View) and Tony Burgers (various).
Menu watch
Bambara
Chef Jerry Pacheco is now fully up to speed at this downtown fine dining spot. Pacheco recently sent me over his menu and wow, it's looking particularly splendid. Amongst staples of the Bambara menu that are omni present regardless of chefs – I'm looking at you blue cheese chips – a number of inspired dishes stand out to me. A couple of those are as follows:
Roasted bone marrow with togarashi spiced panko, shiso yuzu, koshu
Elk au poivre with oyster mushrooms, butternut squash, sunchokes and pepitas
Seared scallops with shoyu pasta, mushroom medley, dashi, cured egg and scallions
And, the intriguing gargouilloi – an homage to the dish invented by Michelin starred Michel Bras – and replicated by chef upon chef down through the years. You'll want to Google gargouilloi, marvel at the colors, then go try Pacheco's version stat I'd say.
Namash Swahili Cuisine – Order by the 17th for curbside pickup on the 18th – and enjoy cuisine from chef Najati at SLC's Spice Kitchen. Dishes on this weeks menu include Swahili baked chicken, bhajia and chapati. Order the whole shebang and eat like royalty for just $32.99 as well!
Cotton Bottom Inn – Listed as a secret menu item, I recently spied the The Lady Killer mentioned at the Cottonwood Height's burger joint. Available only on Sunday 4 through 8.00 p.m. it features the garlic burger you know and love, topped with cheese and – the secreted finishing touch – grilled pickles and pepperoncini. See here.
Tuscany – With temps dropping fast, you might want to investigate this new braised lamb shank dish – it comes with a white bean cassoulet – take a look here.
Handle Bar – During "Mo'vember" donating $1 of each pretzel sold to Men's Health and Suicidal prevention. See more here.
Carson Kitchen – A new Winter menu boasts 10 new dishes to try. New additions include: foie butter and jelly, pork meatloaf and the Iron Chef Burger 2.0. Three new drinks also join the cocktail menu too. See our previous visit here.
In other news
Keep the conversation going
Want to stay on top of the SLC food scene, minute by minute, dish by dish? Here are a few other places you should follow along:
Hi, I'm Stuart, nice to meet you!  I'm the founder, writer and wrangler at Gastronomic SLC.  I'm a multiple-award winning journalist and have written in myopic detail about the Salt Lake City  dining scene for the better part of seventeen years.
I've worked extensively with multiple local publications from Visit Salt Lake to Salt Lake Magazine, not least helped to consult on national TV.   Pause those credits, yep, that's me! I'm also a former restaurant critic of more than five years, working for the Salt Lake Tribune.    I'm largely fueled by a critical obsession with rice, alliteration and the use of big words I don't understand.   What they're saying about me: "Not inaccurate", "I thought he was older", "I don't share his feelings".
Want to know more? This is why I am the way I am.
This article may contain content provided by one of our paid partners. These are some of the best businesses in Utah. For a list of all our current and past relationships see our
partnership history page
.