Allow me if you will, a few moments on my soapbox before we dig in. Good grief, not again – I hear you in the seats at the back. Here's my routine rant that fusion cuisine *is not* offering dishes from a variety of locales on one menu. Stop it, all of you. Fusion restaurants are the pie shakes of this world, a whirligig of mashed up parts, assembled into something familiar yet fresh.
Fusion cuisine is South Jodan's Angry Korean, gleefully stuffing Korean bulgogi into a Philly Cheesesteak, like hey, this was always meant to be. Fusion cuisine is Kabob Bros introducing the pizza to the innards of the tandoor oven.
Kabob Bros recently opened in a bright new spot over in Midvale. Owner Ali Sarfraz is the son of Mohammad Sarfraz – founder of South Salt Lake's Kabob Stop (another excellent place by the way). Sarfraz senior no longer runs the 33rd spot, but it's still in the family, and still a regular haunt of mine for superb kabob. It should come as no surprise then that Kabob Bros is another excellent addition to the streets of SLC.
The Bros' menu is a mix of forward looking fusion, and time honored tradition. Kabob'za, wraps, rice plates, curries, loaded fries and biryani are all built around a core of proteins: beef tikka, chicken tikka, chapli kabob and falafel.
Kabob'za leads the fusion foray coming on a dense, pita like bread; don't come expecting thick teardrop shaped naan – this is thinner and crunchier. The chicken tikka kabob'za I enjoyed was topped with hunks of tandoor roasted, Halal chicken (all the meat here is Halal certified). The personal pizza was layered with a red pizza sauce, bell peppers, mushrooms and onions. Mozzarella and feta bring the creaminess, not paneer as you might expect going in. A frantic left to right zig zig of the Bros' signature garlic sauce was the final flourish.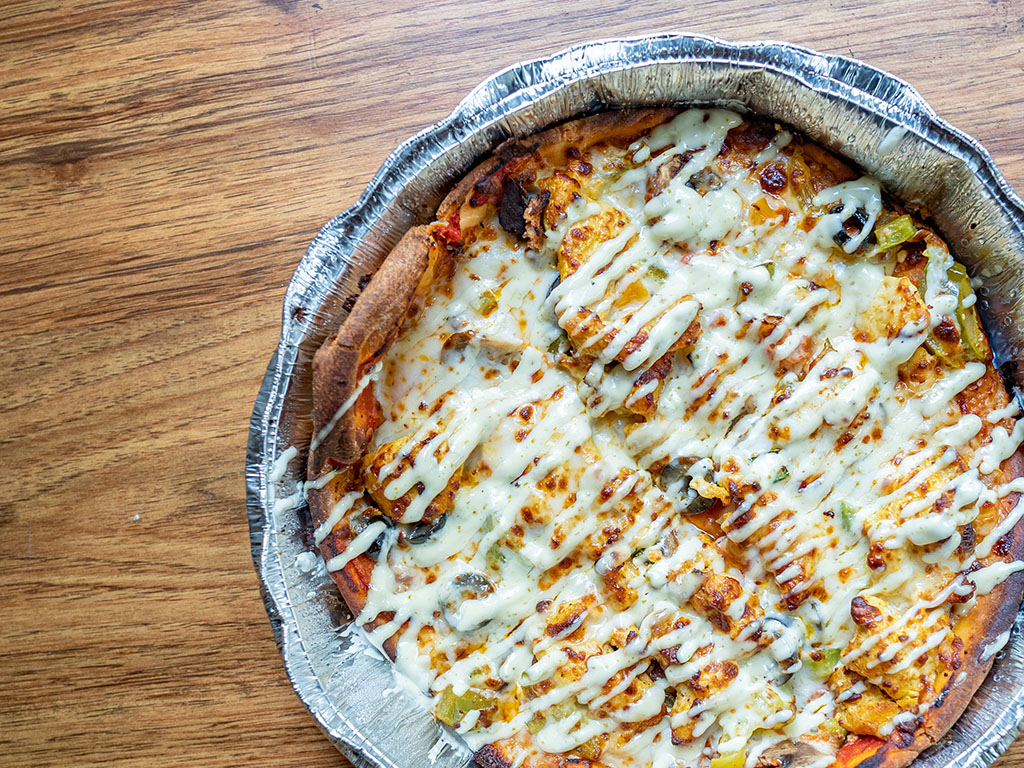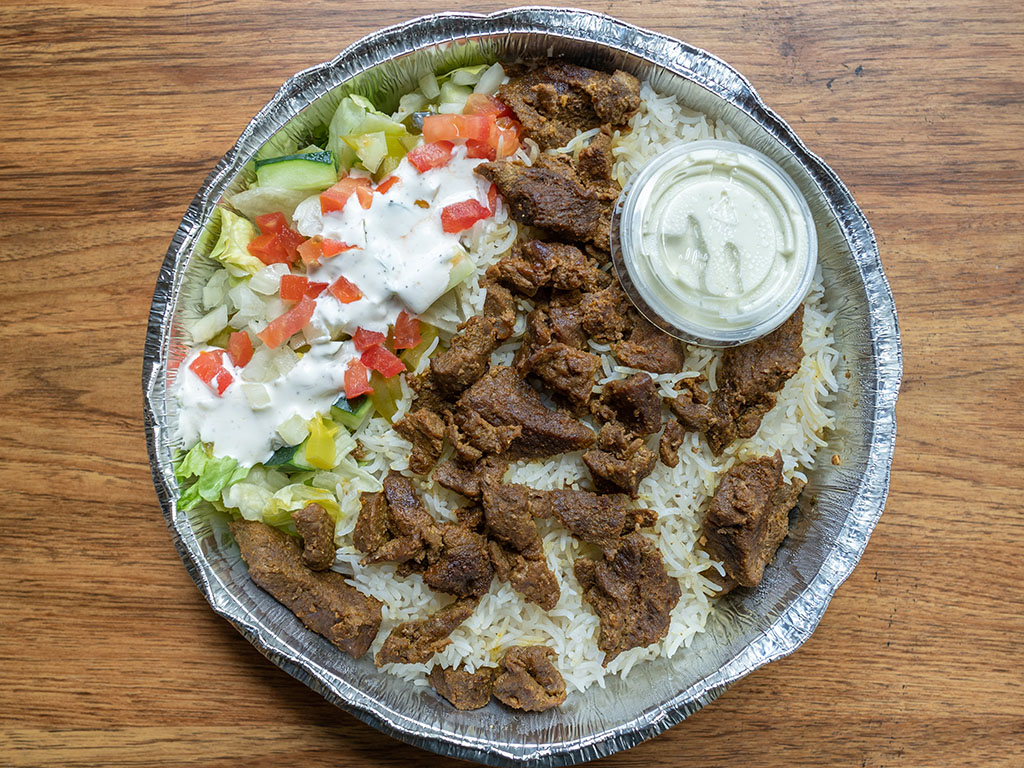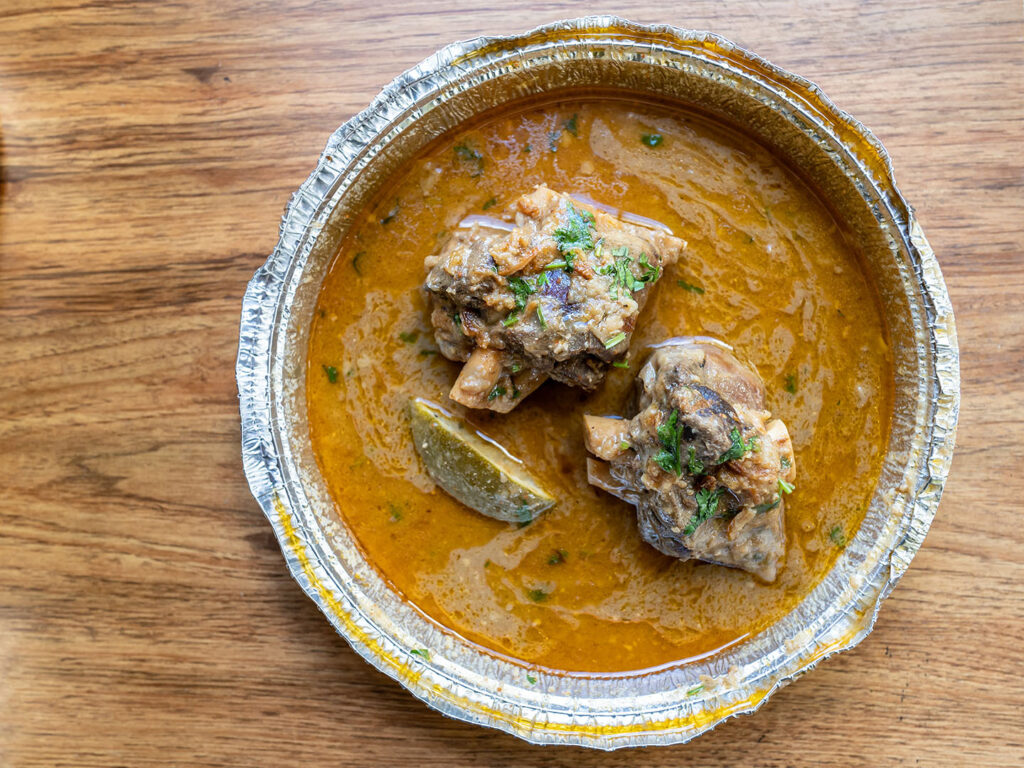 The beef tikka rice plate featured a generous portion of skillfully cooked aromatic basmati and a side salad dressed in a sharp yogurt sauce. The topping – bite sized pieces of beef tikka. I can't say these were as flavorful as the chicken; though the texture was thankfully not overcooked to a chewy sadness – something I come across far too often with lamb and beef and high heat cooking at restaurants.
The piece de resistance though was ultimately the most traditional of dishes – a sublime lamb nihari. This isn't a dish you see much in these parts, our South Asian restaurants skew more Indian than Pakistani. Two small fists of bone in lamb came partially submerged in an outrageously seasoned gravy; more robust than a broth, but thinner than a curry, and shimmering with a slick of rendered fat on the surface. You'll want to take a moment to hold it to the light and swoon.
I tried to pry the precise seasonings of the gravy out of the KB team, but they were coy, and rightly so. I said I wanted to share with you guys, but I lied, I used you guys as a patsy. The would be intel was really for my own greedy escapades. I need this gravy in my daily routine. But alas, like anyone with a sure fire thing, they wouldn't give it up beyond a vague mention of spices (chili, paprika, fennel, and cumin). I'd serve it with this the Thanksgiving turkey if I could.
Me being me, I ended up amalgamating my own dish together. Basmati, beef, shredded lamb, unctuous gravy and a little love from some fenugreek. Fusion heaven.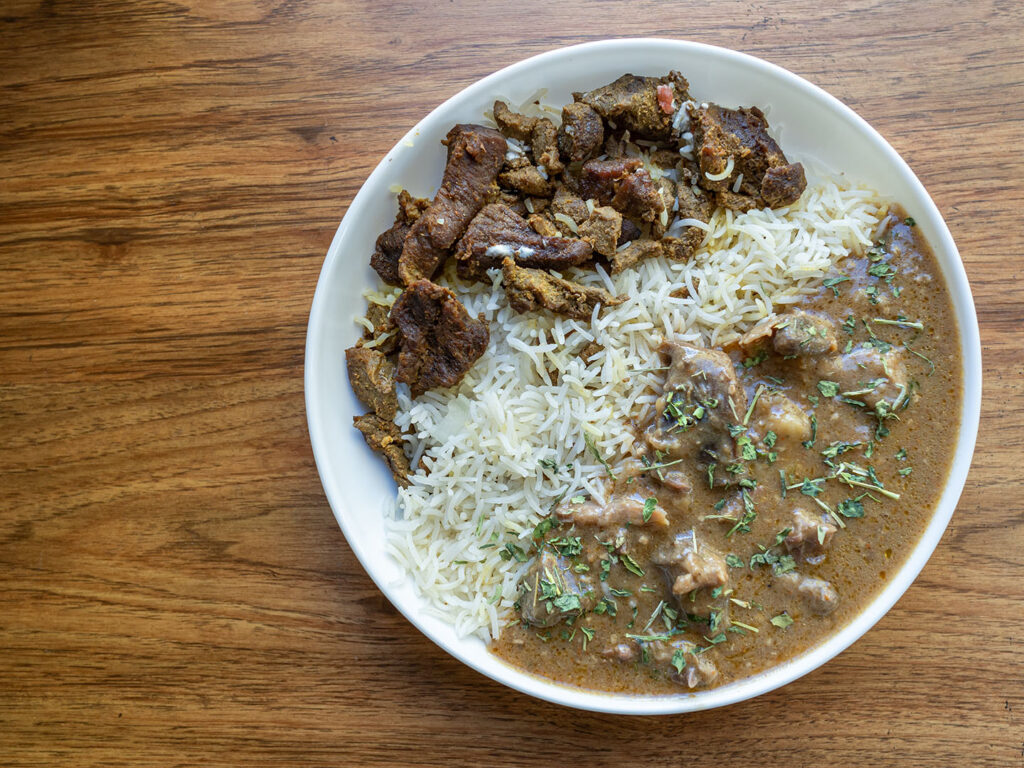 748 Blue Vista Ln, Midvale, UT 84047
(385) 275-7172

Hi, I'm Stuart, nice to meet you!  I'm the founder, writer and wrangler at Gastronomic SLC.  I'm a multiple-award winning journalist and have written in myopic detail about the Salt Lake City  dining scene for the better part of seventeen years.
I've worked extensively with multiple local publications from Visit Salt Lake to Salt Lake Magazine, not least helped to consult on national TV.   Pause those credits, yep, that's me! I'm also a former restaurant critic of more than five years, working for the Salt Lake Tribune.    I'm largely fueled by a critical obsession with rice, alliteration and the use of big words I don't understand.   What they're saying about me: "Not inaccurate", "I thought he was older", "I don't share his feelings".
Want to know more? This is why I am the way I am.
This article may contain content provided by one of our paid partners. These are some of the best businesses in Utah. For a list of all our current and past relationships see our
partnership history page
.