As is increasingly common at DABC meetings, wrangles over Utah's exceptionally limited inventory of bar licenses dominated proceedings during the August meetup. For those following along with this years main liquor story, a solitary bar license was punted over from July's meeting; and on the docket for the August event – eleven different businesses hoping to avoid purchasing on the open market (more on that below).
Going into the August meeting, the hopeful contenders and their predicted opened dates were as follows:
The Fifth, Bountiful, immediate
The Ivy, Salt Lake City, immediate
Spiritual, St George, September
Casot, Salt Lake City, September
Bout Time Pub & Grub, Vineyard, September
Garage Grill, Herriman, December
The Green Room, Salt Lake City, January 2022

The Spoke, Moab, projected opening March 2022

Bout Time Pub & Grub, Bluffdale, July 2022
Edison House, Salt Lake City, June 2022
Fife Brewing Company, Salt Lake City,

February 2023
In somewhat shocking fashion, larger than expected population increases meant that four new licenses were actually activated. That made for a total of five bar licenses. No that's not a misprint, you read that right the first time. FIVE.
Under the new chairmanship of Tom Jacobsen the commission has been laser focused on only delivering licenses to those operators ready to go and start selling to the public; well meaning intentions mean nothing, put up or shut up. Anyway, at the August meeting each of the applicants were given an opportunity to speak directly to commissioners – you can listen to each from the 35:50 mark here.
The most notable item from the meeting was the return of The Fifth – the Bountiful bar that was forced to forfeit their license after 18 years back in the April meeting. The Fifth were last before the DABC in June and after being rebuffed there, were back this month. What ensued was a lot of back and forth between owners and the commission. Ultimately chairman Jacobsen spelled out the general feelings of the commission:
"You're going to have to demonstrate to (DABC) staff that you have good management in place and that things have changed form before and that there aren't going to be issues, with regards to whether its accounting, auditing, whether regards to the manager, the manager doing the right thing, you've got tho show a change, thats something were required to see in order to be able to change our mind from what we did two months ago.
At this point in time we have to go out a longer period and give you six months to do that. There isn't probably a commissioner here that doesn't really hope you will find a way to do that, so that we can in fact allow you to have your business in bountiful which of course there has been a business there for years and theres a community thats been served and needs to be served."
After hearing from all the various parties, The Ivy, Spiritual and a new Bout Time Vineyard location where the successful applicants for licenses this month. The Ivy, a New American restaurant in downtown SLC surrendered their full restaurant license, becoming a 21+ only bar,
Three bar licenses move forward into the September meeting, with additional licenses from population expected in September and December respectively.
For those looking to add alcohol to their restaurant menu, things are far simpler and smoother. The following businesses were all approved at the August meeting.
Full service restaurants (beer, wine, liquor)
Yardley's Hitch N Post, Green River
Aspen Cove Resort, Panguitch
Cytibyrd, Salt Lake City
Limited service restaurants (beer, wine)
Gurkhas II, Salt Lake City

Dirty Bird Fried Chxx, Ogden
No Frills Diner, Ogden
Ritual Chocolate Cafe, Park City
R & R BBQ, Pleasant Grove
Sakura Japanese Steak & Sushi Bar, Price
Hero Hot Pot, Salt Lake City

R & R BBQ, South Jordan
So how much is a bar license worth these days?
Ever wondered how much a bar license costs. You're not alone it would see. DABC chairman Jacobsen was seemingly intrigued at the August meeting as well. In the course of the commission approving two bar licenses transfers, Jacobsen asked staff how much money was changing hands.
Holladay's Granite Club bar license was sold to Below Zero (coming to 327 W 200 S) at a cost of $20,000 while Touche Tavern was approved transfer to Tailgate (staying put at the same location after rebranding) for $5,000. Fascinating stuff, lets have more of this please.
Other items
Tin Angel Cafe at the Eccles Theater was granted a further two month extension on their closure; while the facility is now hosting performances, concessions have still not re-opened forcing the restaurant's hand. Meanwhile the Sugar House location of Tsunami was also given the nod for a further two month closure extension. A mix of staffing and construction woes have best the business. Remember, a business with a liquor license needs formal and continued approval from the DABC for periods of extended closure, lest they risk forfeiture.
In other news, those catching a flight from the new airport will want to keep an eye on Terminal A. White Horse received approval for an airport lounge license, and should be coming to the terminal sometime around November. Finally, Malena's Cafe in Spanish Fork secured a beer only restaurant license.
Drink In Utah September liquor sales
One of the highlights of any months is back for September. The Drink In Utah report for September's liquor store sales is now here – be sure to read it.
Some highlights on the list from this month from the the team that collate the report:
A few good sales on local products from Beehive, Salt City, and Ogden's Own.
Lots of gift sets entering the system ahead of the holidays. Pick out the ones you want to give as gifts (or get for yourself, we won't judge) and start tracking their CSCodes for local availability.
An appearance by some rare items: Old Fitzgerald 11-Year and a Parker's Heritage Collection Heavy Char Wheat Whiskey. It's just about fall, and you know what that means — a DABC Rare High Demand drawing is probably coming soon!
This is the place… for beer….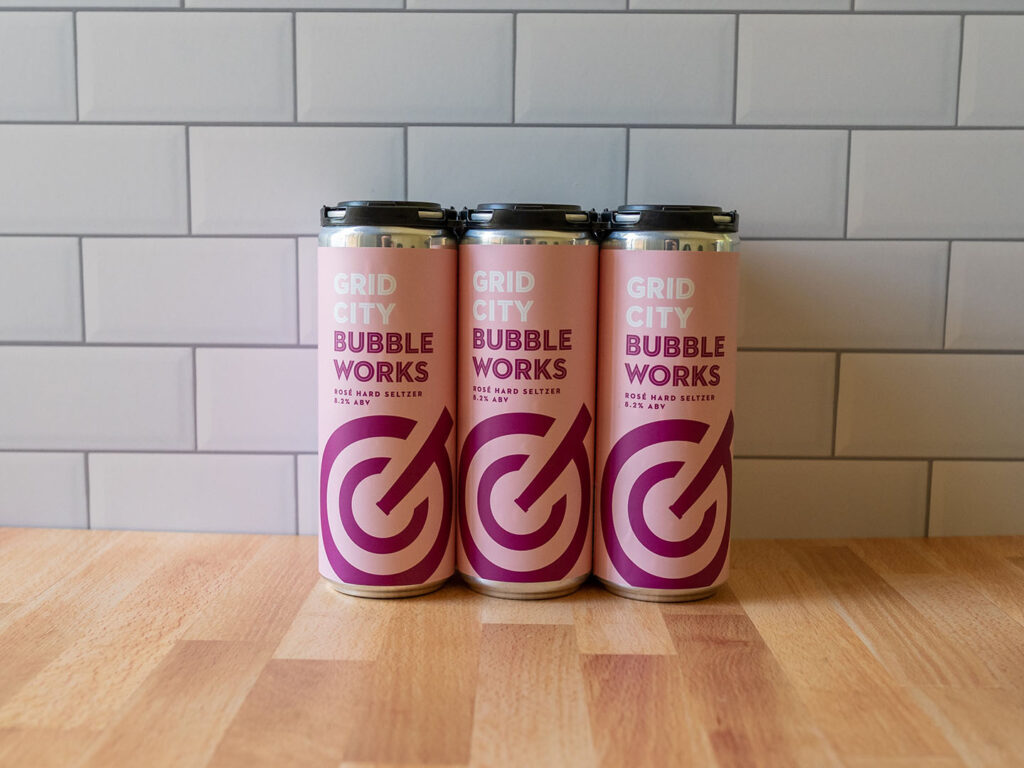 Who says the beer in Utah sucks? The 26th Annual Mountain Brewers Beer Fest took place on August 28th. Over 100 breweries put up myriad beers, with Utah bringing home 41 medals. Here's the massive haul that the best of Utah brought home with them:
Gold
German-Style Pilsner, Uinta, 801 Pilsner
American-Style Amber Lager, Deuce Coupe, Salt Flats Brewery
Helles Bock Maibock Traditional Bock, Helles Bock, Bohemian Brewery
American-Style Hefeweizen, Golden Spike Hefeweizen, Uinta Brewing
Double Imperial Red Ale, 20th Anniversary, Red Rock
Cascadian Style Dark Ale American Black Ale, The Black Album, Level Crossing
American-Style Strong Ale, California Common, Rocket Bike Lager, Moab Brewery
Tripel, Marvella, Red Rock
American Sour Ale, TF Lingonberry Sour, TF Brewing
Fruit Beers, Tropical Storm, Shades Brewing
Pumpkin or Pumpkin Spiced Beers, Pumpkin, Uinta
Coffee Beers, Coffee Uncommon, Level Crossing
Specialty and Experimental Beers, Peach Cobbler, Shades Brewing
Hard Seltzers, Livli Raspberry, Shades Brewing
Collaboration Beers, Atlas Zwickel Bier, TF Brewing
Silver
American-Style Standard or Premium Lager, Silent H Dub Nectar, Hopkins Brewing
Dortmunder Export, Export Lager, Bohemian Brewery
American-Style Strong Pale Ale, Extra Pale Ale, Grid City
Belgian-Style India Pale Ale, White Rainbow, Red Rock
Scottish-Style Export, Amber Ale, Kiitos Brewing
Sweet Stout, Low Rider, Salt Flats Brewery
Belgian-Style Pale (Golden) Strong Ale, Squatters Hells Keep, Utah Brewers Cooperative
Fruit Beers, Whispers of the Primordial Sea, Proper Brewing
Coffee Beers, Coffee Cream Ale, Kiitos Brewing
Bronze
American-Style Standard or Premium Lager, Was Angeles Craft Beer, Uinta Brewing
Latin American or Tropical-Style Lager or Ale, TF Mexican Lager Bier, TF Brewing
Helles Lager, TF Munchen Helles, TF Brewing
3B – Vienna-Style Lager, Vienna Lager, Level Crossing
Schwarzbier (Black Beer), Baba Black Lager, Uinta Brewing
Scottish-Style Export, Uplifted, Talisman Brewing Co
American-Style Amber Ale, Look Up!, Level Crossing
Double Imperial Red Ale, TF Northern, TF Brewing
American-Style Barley Wine, XII XI XIII, Level Crossing
Tripel, TF Albion Trippel, TF Brewing
Belgian-Style Dark Strong Ale, Eternal Pursuit, Level Crossing
German-Style Rauchbier, Smoke-Flavored Beer, TF Beechwood Rauch Bier, TF Brewing
Honey Beer, Bees Knees Honey Wheat, Roosters Brewing
Specialty and Experimental Beers, TF Terpene Northern Lights, TF Brewing
Farmhouse Style Cider and Apple Wine, GULB, Mountain West
Specialty (Flavored) Cider, Sweet Alice, Mountain West
Hard Seltzers, Rose Seltzer, Grid City
You can find a full list of winners here.
Visit Salt Lake brewery pass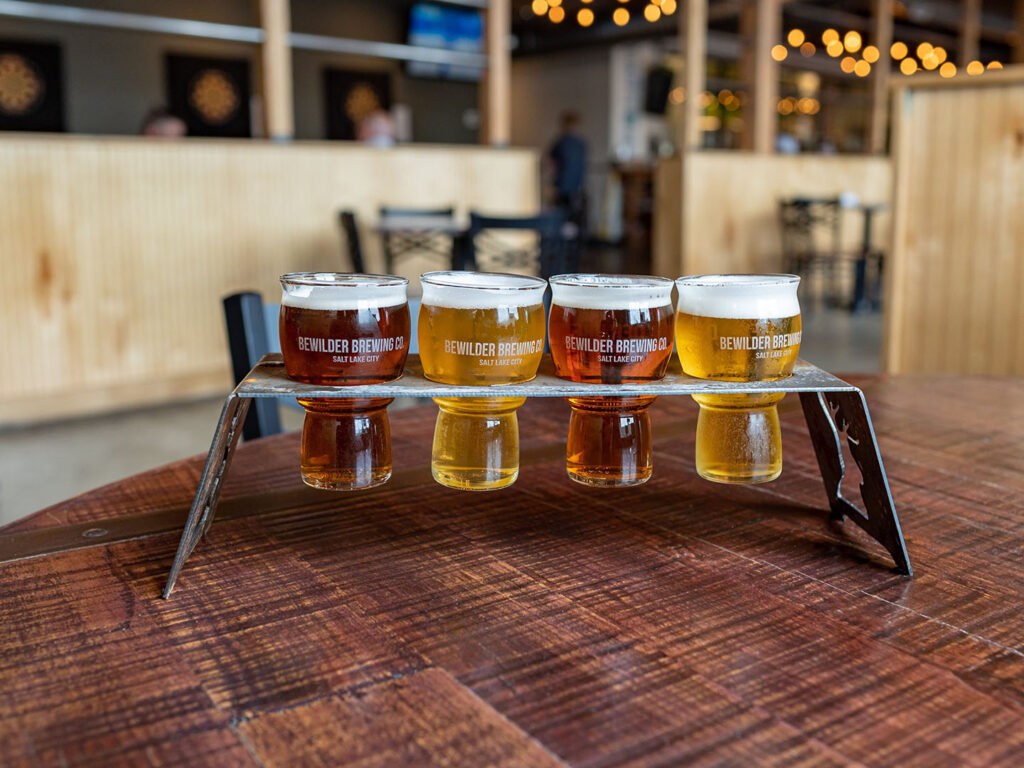 A timely press release from the Visit Salt Lake team reminded me to share this one with you. If you're looking to taste your way through SLC's ever burgeoning brew scene – be sure to grab a Visit Salt Lake Brewery Pass. Per VSL's info
The Pass introduces beer lovers and drinkers to the area's award-winning craft ales, lagers, porters and ciders at more than a dozen of Salt Lake's top breweries and brewpubs by offering a $5 credit toward the purchase food, beverage or merchandise at each of the participating breweries.
Moreover, if you're coming in from out of town or looking at a staycation any time soon…
those booking two or more nights in participating Salt Lake lodging properties, local regional and national travelers can select either two (2) free two-day Visit Salt Lake Connect Passes or two (2) free three-day Visit Salt Lake Brewery Passes.
The following businesses are all covered by the Pass:
Bewilder Brewing Co.
Desert Edge Brewery
Epic Brewing Company
Fisher Brewing Company
Kiitos Brewing
Level Crossing Brewing Company
Mountain West Cider
Proper Brewing Co.
Red Rock Brewing Co.
RoHa Brewing Project
Shades Brewing
Squatters Pub
Toasted Barrel Brewery
West Side Tavern
High West release limited Campfire Whiskey and donate $10,000
Via press release:
High West Distillery & Saloon, Utah's first legal distillery since 1870, encourages whiskey lovers to forego the open flames this summer and instead enjoy a campfire in a bottle with High West Campfire Whiskey®, a blend of scotch, bourbon and rye whiskeys. This limited release bottle of Campfire features custom label artwork crafted by Ed Mell, an iconic artist whose timeless Western landscapes are the perfect tribute to all those working to protect it High West is using the launch of this limited release bottle to encourage whiskey enthusiasts to avoid lighting campfires and drink Campfire instead due to wildfires raging over the West, fire bans across the country, and one of the worst droughts seen in years.
Since High West's commitment to preserving and protecting the West is equally as important as crafting world-class whiskey, they've chosen to support current wildfire relief efforts by donating $10,000 to the Wildland Firefighter Foundation, a national nonprofit which provides assistance to families of wildland firefighters who have lost their lives or have been injured in the line of duty.
High West Campfire offers smoky notes reminiscent of the real thing. A blend of bourbon, rye and peated Scotch whisky, ranging in age from 4-8 years old, the spirit begins with scents of caramel, butterscotch, jasmine, sandalwood, leather, pine resin, toasted bread, light smoke and smoldering wood from a campfire the morning after. At first sip, notes of vanilla, honey, toffee with fruit, blueberries and black cherries, chai spices, orange zest and tobacco arrive, closely followed by a long, sweet, spicy and smoky finish.
High West Campfire will be available in Utah beginning Aug. 7. The spirit can be purchased locally at High West General Store in Old Town Park City, High West Distillery on Blue Sky Ranch in Wanship, Utah, or state liquor stores for $69.99 per bottle.
For more information about the limited release of High West Campfire or the Distillery's wildfire efforts, contact Christa Graff, of Graff Public Relations, LLC, at 435-640-7921 or christa@graffpr.com. For more information on how to donate to the Wildland Firefighter Foundation, go to wffoundation.org.
Epic release Tangerine IPA
Via press release:
Hey Dancing Queen! Dust off your old pair of bell bottoms and search "70's night near me" because you're about to be having the time of your life. Feel the Beat from the Tangerine IPA was brewed with three flamboyant hops, enough tangerine puree to fill a VW Bus, and just a dash of disco. The entire limited edition batch sings with notes of citrus.
The copious citrus aroma jives with the obtuse Citra, Amarillo, and Centennial hop pop! Each sip finishes with a malt driven melody orchestrated by Brewers Malt, White Wheat Malt, Munich Malt, Carapils, and Flaked Oats. One beer and you'll feel young & sweet, only 17 21 again.
Feel the Beat from the Tangerine is part of our rotating beer release, and is now available in 16oz cans only at Epic Brewing. A handful of 22oz bottles are scheduled to hit state liquor stores in August. Dance on down to our taproom to try it!
Handle
Via press release:
The people have sipped and spoken, and Handle's Reagan Chung has been voted this year's Park City Area Restaurant Association (PCARA) Savor the Cocktail contest champion with his Handle "Rum" cocktail. Fifteen participating PCARA member restaurants welcomed Park City locals and visitors to sample their most inventive cocktails throughout the summer.
"We're so proud of another successful year of the Savor the Cocktail contest thanks to our talented mixologists and enthusiastic community," said PCARA executive director Ginger Wicks. "Huge congrats to this year's winner, Reagan Chung, who was among a talented list of local competitors!"
Handle Mixologist Reagan Chung took top honors for her Handle "Rum" cocktail. The seasonal favorite features Plantation 3 Stars rum, Licor 43, pandan syrup, coconut water and lime. Handle "Rum" Cocktail. Mixologist: Reagan Chung, Handle. Ingredients:
1.5oz Plantation 3 Stars Rum
0.25oz Licor 43
0.75oz Pandan Syrup
1oz Coconut Water
.75oz Lime
Method: Shake all ingredients with ice, strain into ice-filled rocks glass. Garnish with edible flower.
"It's a proud moment to be named this year's winner of the Savor the Cocktail contest," said Chung. "Park City's mixology community is incredibly talented, and we're always pushing each other to raise the bar with our most crowd-pleasing cocktails."
Chung will be awarded a $500 cash prize, city-wide bragging rights, and will be featured in a marketing campaign leading into PCARA's popular fall "Dine About" event. Chung will also have the opportunity to partner with Top Shelf to create her own Bartender's Box, a cocktail experience delivered right to your door. Equipped with fresh ingredients and helpful how-to videos, boxes include everything imbibers need to prepare high-end, quality cocktails at home.
To learn more about the Park City Savor the Cocktail contest, visit www.parkcityrestaurants.com or contact Christa Graff, of Graff Public Relations, at christa@graffpr.com or 435-640-7921.
Keep the conversation going
Want to stay on top of the SLC food scene, minute by minute, dish by dish? Here are a few other places you should follow along:
Hi, I'm Stuart, nice to meet you!  I'm the founder, writer and wrangler at Gastronomic SLC.  I'm a multiple-award winning journalist and have written in myopic detail about the Salt Lake City  dining scene for the better part of seventeen years.
I've worked extensively with multiple local publications from Visit Salt Lake to Salt Lake Magazine, not least helped to consult on national TV.   Pause those credits, yep, that's me! I'm also a former restaurant critic of more than five years, working for the Salt Lake Tribune.    I'm largely fueled by a critical obsession with rice, alliteration and the use of big words I don't understand.   What they're saying about me: "Not inaccurate", "I thought he was older", "I don't share his feelings".
Want to know more? This is why I am the way I am.
This article may contain content provided by one of our paid partners. These are some of the best businesses in Utah. For a list of all our current and past relationships see our
partnership history page
.