An eighteen-year paperwork snafu led to the loss of Bountiful's only bar at a busy DABC meeting this month. The bar in question, The Fifth, underwent a change in business name way back in 2001. Changing from the Fifth Inc to the Fifth LLC; the change went unnoticed for close to two decades.
Sadly the devil is in the detail, and state law requires that a license be formally transferred should certain changes occur with a business. DABC commissioner Thomas Jacobson took point on the matter explaining that a liquor license isn't property but a privilege issued by the state. That privilege is granted to a very specific entity and cannot be consumed or taken over without complying with set laws.
The license granted to The Fifth Inc way back in 1984 was deemed invalid and forfeiture backdated to July 2001 when the Inc version of the business ceased to exist.
Commissioner Jacobson went on to confirm that the law considers this an open and closed case with zero wiggle room, "it appears to me from looking a this situation this license that there really is no alternative, unfortunately this license has in fact expired basically as a matter of law, therefore there is nothing we can do at this point in time except deem it forfeited based on the facts that we have in this matter."
Bar and restaurant owners take note – dot your i's, cross your t's, check em twice. Then hire a liquor attorney to be sure. The Fifth now join other would be bar operators in line for precious bar license. More on the story and other news on the Utah Booze Podcast this week.
Bar licenses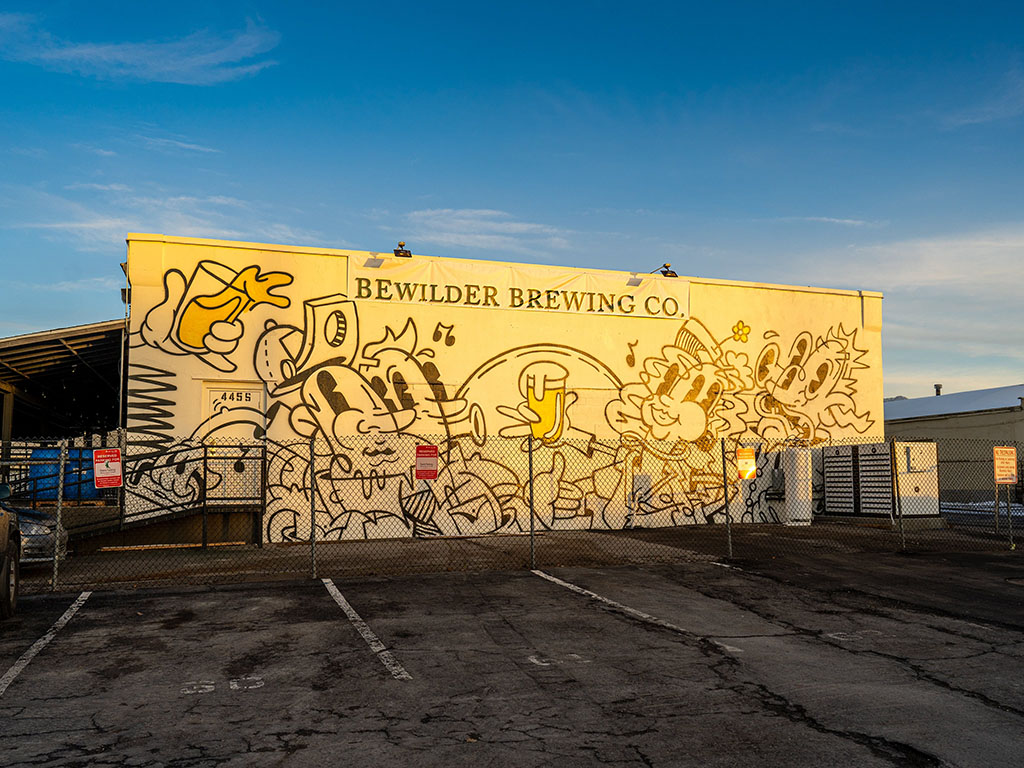 Which leads us neatly onto the thunder dome like event (as Ben Winslow always so wryly puts it) that is the monthly contest for available bar licenses. If you're keeping score, going into the April DABC meeting only one such bar license was available in the state of Utah; the forfeiture of The Fifth's meant two were up for grabs at the meeting.
Why Kiki (SLC) were the only successful applicant in securing a full license for their downtown SLC bar, upgrading their Summer seasonal from last month – the business in turn surrendering their existing seasonal and restaurant licenses.
With numerous rural Utah bars looking close to opening (see below) commissioners opted to hold over the other full license to May's meeting – preferring to hopefully award the precious license to an underserved area such as Moab or St. George. With all that in mind Bewilder Brewing Company (SLC) settled on a Summer seasonal license for the time being allowing them to start operating as a full bar until as late as October 2021.
Businesses waiting in the wings for a possible future license include:
The Spoke (Moab – projected opening June 2021)
Hive 435 Taphouse (St. George – projected opening June 2021)
Garage Grill (Herriman – projected opening September 2021)
Fife Brewing Company (SLC – projected opening April 2022)
Edison House (SLC – projected opening March 2022)
Beyond the one license held over to the May meeting, no other licenses are expected to become available until August – September based on population increases. It's gonna be a dry, dry Summer.
Extended closures
Broken pipes, contractor delays, conversion to temporary homeless shelters, staffing issues and oh yeah a global pandemic – the reasons for extended closures were numerous and varied.
Suffices to say the commission was demonstrably keen to help businesses retain their licenses wherever they could; this it should be noted, a matter in which they do have a good degree of agency. Businesses approved for extended closure were as follows:
State Room

(bar), extended closure to August
Koral Kafe & Entertainment (bar/restaurant), extended closure to May
The Daily (restaurant), extended closure to June
Amour Cafe (restaurant), extended closure to June
Tin Angel (restaurant), extended closure to June
Sunny's Bistro (restaurant), extended closure to June
Pallet Bistro (restaurant), extended closure to June
Publik Ed's (restaurant), extended closure to June
The Rose Establishment (restaurant), extended closure to June
Legends Bar & Grill (restaurant), extended closure to June
Brewvies (bar), extended closure to June
Boltcutter (restaurant), extended closure to June
Pallet Bistro is notable on the list, what with the restaurant announcing their closure towards the end of 2020. Given the fact that DABC staff manually reviewed each of the above extended closures on their individual merits – who knows – maybe a comeback in the offing for this fine dining favorite?
Restaurant licenses
Full Service restaurant licenses (beer, wine, liquor) were awarded to:
Circle D Eatery, Escalante
Bangkok Thai, Park City, conditional
Sterling Steak & Lounge, Park City, conditional
Lola, Salt Lake City
Sunday's Best, Sandy, conditional
Camp Outpost Co., Springdale, conditional
La Cabana, Vernal
Limited service restaurant licenses (beer, wine) were awarded to:
Aspen Cove Resort, Panguitch, conditional
Paddock Lounge, Sandy, conditional
Blondie's Diner, Springdale
You can listen here to the full DABC meeting for April 2021.
May 2021 liquor deals
The May edition of the Drink In Utah report is here. This fabulous website reports each month on the upcoming sales (but shhh don't call them that) hitting selves at local liquor stores; neatly pointing out the bargains along the way. As the website states:
For entertainment purposes only. Not guaranteed to be accurate data, please consult the Utah DABC for official data. If you want to get technical, the DABC doesn't do sales, as Utah law mandates the markup. They allow vendors to do "special price allowances" a few times a year where the vendor discounts the price to the DABC which in turn passes that on to the consumer.
Salt Lake brewery pass
Onto press releases around boozy stuff this month – and starting with this one from Visit Salt Lake. The organizations Brewery Pass launched a couple of years ago and is a great way to explore the SLC brewery scene. Here's the info:
Showcasing Salt Lake's award-winning brewmasters, craft beers and the diverse lineup of pubs in which they are served, the Visit Salt Lake Brewery Pass allows beer lovers and drinkers to conveniently savor and save on beer, food and merchandise at more than a dozen of Salt Lake's most popular breweries and brewpubs.
Loved by local beer aficionados yet unbeknownst to most first-time visitors, the capital of "Brewtah" is home to a vibrant and ever-growing brewpub scene, one that pairs nicely with the area's range of cultural attractions, live summer concerts and epic hiking and mountain biking. The Salt Lake Brewery Pass introduces beer lovers and drinkers to the area's award-winning craft ales, lagers,porters and ciders at 14* of Salt Lake's top breweries and brewpubs by offering a $5 credit toward the purchase food, beverage or merchandise at each of the participating breweries.
"The Salt Lake Brewery Pass is the perfect choice for visitors and residents alike, those who may have family or friends in town or simply people who want to explore Salt Lake's award-winning craft brewing options," said Kaitlin Eskelson, president & CEO of Visit Salt Lake. "The Brewery Pass is a fun way to explore Salt Lake's suds and the different neighborhoods where they're brewed."
Participating breweries include Bewilder Brewing Co., Desert Edge Brewery, Fisher Brewing Company, Kiitos Brewing, Level Crossing Brewing Company, Mountain West Cider, Proper Brewing Co., Red Rock Brewing Co., RoHa Brewing Project, SaltFire Brewing Co., Shades Brewing, Squatters Pub, Toasted Barrel Brewery and West Side Tavern (Squatters & Wasatch Beers).
*The list of participating breweries and brewpubs is constantly growing and evolving, as does Salt Lake's vibrant brewing culture.
Ranging in price from just $20-$40, the Brewery Pass is a great value, giving passholders a $5 credit toward the purchase of food, beverage or merchandise at each of the dozen-plus locations. The Brewery Pass is available in one-, three- and 90-day options, the last of which is ideal for those who want a few months to explore and sample Salt Lake's top breweries.
Good at more than a dozen Salt Lake breweries and brewpubs, a one-day Brewery Pass is $20 and is valid for 24 hours after its first use; the three-day Pass is $30 and valid for 72 hours after first use; and the 90-Day Pass is $40 and valid for 90 days after the first use. All passes must be activated within 180 days of purchase. Passes can be purchased at Visit Salt Lake and are then downloaded to purchaser's mobile device. Passholders must be 21 years old to consume alcoholic beverages.
Salt Flats Spirits wins big in Denver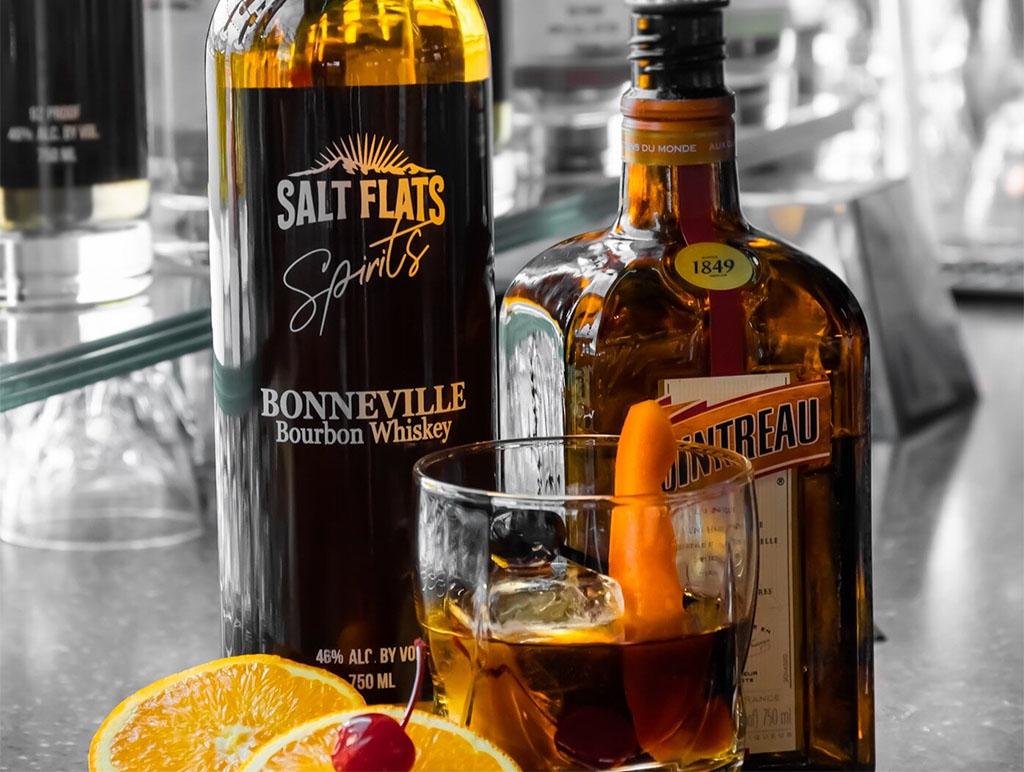 Via press release:
Salt Flats Spirits is pleased to announce it is the recipient of two medals at the 2021 Denver International Spirits Competition. Bringing home to Salt Lake a Gold medal in the bourbon category with Bonneville Bourbon and a Silver medal in the vodka category with 622 Vodka. These premium spirits are the flagships of the Slat Flats lineup and represent the premium quality of all Salt Flats Spirits.
While Salt Flats is more widely known for its brewery division producing some of the finest craft
beer in Utah, the distilling side of the business burst onto the scene full throttle in 2019 and out
of the gate produced award winning spirits and innovative products. Using their distilled spirits
to deliver a next level experience with Bartender To Go Ready-To-Drink Cocktails, Salt Flats'
creativity is highlighted by its dedication to innovation and quality.
Salt Flats' medal winning Bonneville Bourbon is now available at state liquor stores throughout
Utah as well as in Nevada. The 92 proof Bourbon is the perfect accompaniment for any occasion with its bold oak flavor and smooth finish. Whether you mix it in your favorite cocktail or enjoy it neat this wonderful sipping bourbon will leave you satisfied and wanting more.
Bonneville Bourbon is also used in Salt Flats Bartender To GoÒ ready-to-drink cocktails – the
award winning Kentucky Mule and the Sturgis Lemonade.
Salt Flats' medal winning 622 Vodka though currently not available in Utah state liquor stores is
available at the distillery at 2020 West Industrial Circle in Salt Lake City. 622 is also available in
the Nevada market. 622 is a perfectly balanced vodka derived from French Wheat and American Corn and is the preferred vodka at the Garage Grill and Toscano restaurants in Draper. The profile delivers smooth taste with a slightly sweet finish providing a premium taste that stays in an affordable price range.
Keep an eye on Salt Flats Spirits as they continue to grow and set their sights on continued portfolio development and increased distribution. Over the last 2 years Salt Flats Spirits has
collected 8 different awards for their products and continues to be leader in the highly competitive craft distillery market.
Epic Brewing Releases Armadillo Comet Imperial IPA
Via press release:
In honor of majestic animals and celestial artifacts, Epic Brewing Company presents: Armadillo Comet Imperial IPA. Nate Levi – Colorado native and Regional Sales Rep – had a lot to say about the name.
"Armadillo Comet? First thing that comes to mind is a group of people who are running out of ideas on what to name new beers. Second thing would be a strain of cannabis native to West Texas. Did a guy from Colorado make a weed joke? Yes." Nate, however, isn't just a connoisseur of Colorado chronic. He's ecstatic about our new IPA.
"Honestly, I miss the IBU wars of the early 2010s. I love beer that's crystal clear and the color of straw with piney & resinous aromas that are so aggressive that you can smell the beer when you hold your glass at arm's length. I want the flavor to be so insanely bitter that sipping it peels a layer of enamel off your teeth and the finish so dry it's like your tongue is covered in 220 grit sandpaper. The Epic Imperial IPA was always one of my favorites from us & I'm happy to see our brewers take a crack at this."
Okay, so maybe a couple of you guessed it; Armadillo Comet was named after Amarillo and Comet hops, popular strains in West Coast-style IPAs and abundant in this brew. Naturally, our team went to work to launch a beer without the nebulous haze frequented by East Coast IPAs. With heaping mounds of hops added to lift the IBU rating to space, we guarantee Armadillo Comet has a bite that rivals any other beer in the Animalia kingdom.
Get ready to fill that black hole in your fridge because Armadillo Comet leaves Epic's atmosphere to enter your orbit in April. This out of the world beer will first be available at our Denver and Salt Lake City locations, then it'll hit our full distribution range. It's part of our 16oz Tall Boy series, which means it's only available for a limited time exclusively in 16oz cans – except for a handful of 22oz bombers in Utah.
RoHa Gemini hard seltzer releases
Via press release:
Introducing our newest releases, Hard Seltzers! Gemini, the third astrological sign, originating from the constellation of Gemini, uses the zodiac symbol of twins.
What a perfect way to describe the RoHa Brewing Project Craft Hard Seltzer; as our twin. We crafted two distinct flavors to put in our Twin Pack, one on the fruit side, our Black Cherry Hard Seltzer, and the other on the Citrus side, our White Grapefruit Hard Seltzer.
This brings a balance of flavors at only 100 calories per can, and is sure to satisfy. Both offer a nice dry finish, and enough flavor to captivate your senses. Sessionable at 5% ABV, you won't regret reaching in that cooler for another.
Now available for purchase in our package store! Soon to be seen popping onto Grocery Store shelves in the area.
Black Cherry – Pulling the deep flavors of a cherry forward enough to taste, but light enough to not over-power. The bright carbonation offers some static electricity zing with each sip.
White Grapefruit – Citrus leads out in this slightly tart Grapefruit Seltzer. Sparkly carbonation gives a strong mouth feel and a dry finish.
Keep the conversation going
Want to stay on top of the SLC food scene, minute by minute, dish by dish? Here are a few other places you should follow along:
Hi, I'm Stuart, nice to meet you!  I'm the founder, writer and wrangler at Gastronomic SLC.  I'm a multiple-award winning journalist and have written in myopic detail about the Salt Lake City  dining scene for the better part of seventeen years.
I've worked extensively with multiple local publications from Visit Salt Lake to Salt Lake Magazine, not least helped to consult on national TV.   Pause those credits, yep, that's me! I'm also a former restaurant critic of more than five years, working for the Salt Lake Tribune.    I'm largely fueled by a critical obsession with rice, alliteration and the use of big words I don't understand.   What they're saying about me: "Not inaccurate", "I thought he was older", "I don't share his feelings".
Want to know more? This is why I am the way I am.
This article may contain content provided by one of our paid partners. These are some of the best businesses in Utah. For a list of all our current and past relationships see our
partnership history page
.