When I first wrote about the changing reality of the hospitality sector, even I have to admit I didn't predict finger lickin fright to take hold; suffices to say, when the likes of the colonel are redrawing their business plans, it's really time to start paying attention.
As Covus (that's what we call it in my house for some reason we can't remember) continues to radically upheave consumer confidence and cadence, the hospitality industry struggles in step. I'm keeping a running tally of closures here (I've heard of a few more I can't confirm just yet) while the URA are guesstimating that as many as 10% of local restaurants have already fallen by the wayside.
Whatever your thoughts, massive change isn't coming, it's here. Sadly, from my experience I've seen far too many restaurateurs put their collective heads in the sand. There's a prevailing idea that if businesses can somehow weather the figurative (and hey there literal) storm – things will be o.k. on the other side. Normality is just a bridge loan away. There's a school of thought that consumers shoulder some of the responsibility; if only they'd break with the timidity and just get their wallets back in seats, we could return to the old normal.
I'd argue what we're presently experiencing was always coming, albeit at an accelerated pace; we're spectators to ten years of inevitability being shoehorned into ten frenzied months. This has been hiding in plain sight if you cared to look. The rise of the fast casual at fine dining's expense for example. If you've ever sat next to a Millennial, blithely swiping away on a food ordering app, more concerned with alacrity than cost – the impending change will have no doubt hit home hard.
Lets start with delivery then, it's the Gollum in the room. We loves it, we hates it, the precious. Many chefs and owners I've spoken to swear blind that they'd rather eat their apron than jump on the delivery bandwagon. The costs are too high, the experience is poor, the customer is getting a poor rendition of dine in. It's all wrong they say as they stamp their feet. Who could possibly want that they ask. Well…
In a recent poll of Gastronomic SLC readers some 90% reported using a delivery app in the past twelve months, with 66% reporting increased use during C19. Despite restaurants telling them them that delivery is terrible, 74% report being completely happy with the experience and more than 55% currently use a delivery option on a weekly basis, oftentimes more. Nearly seventy percent report they'll happily continue this behavior over the coming year.
And here's the killer stat. In our survey, more than 60% have turned to a competitor when their first choice of restaurant wasn't available on a delivery platform. Money literally walking out the door to someone else happy to take it.
Delivery needn't be through the main players of course – I won't argue with anyone about the touted 30% plus fees that some are charged; though I should note that 45% of our surveyed diners indicated they'd happily pay more to support delivery models.
Of course plenty of local businesses delivered direct before all of this hit of course, New Golden Dragon and The Pie arrive on my own doorstep several times per year (o.k. all the time). Other local businesses that have also started offering their own in house deliveries in recent times; Taqueria Los Lee charge a reasonable $1.50 per mile for local delivery, Chile-Tepin deliver up to eight miles from their downtown local. There are many more.
Moreover locally based delivery companies such as Chefpanzee are on hand to help any business in provisioning a whole online ordering and delivery platform – and they don't charge an arm and a leg either. Co-owner Caleb Askins told me, "our rates (to restaurants) are just 9.1% commission." The Chefpanzee business is still growing, but by operating in different areas of the marketplace, Askins believes the business can bring what both consumers and businesses want, "once we are operating in all verticals that we intend to (markets, catering, farmers, producers) we will have a profitable model without gouging small businesses in a specific space."
Evolution meet revolution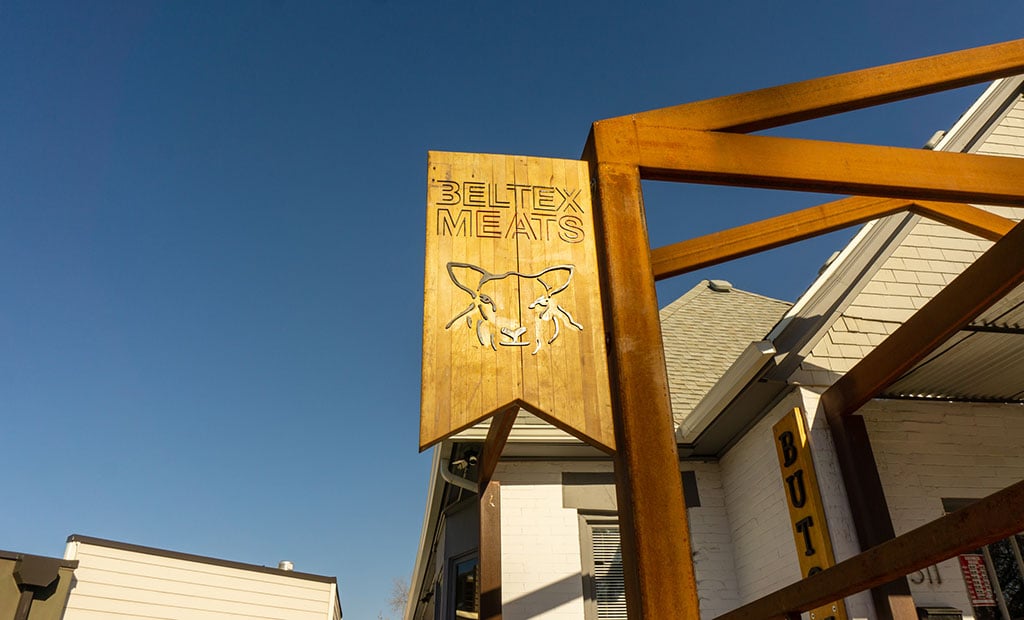 Necessity being the mother of invention and what have you, many local businesses have latched onto a number of new ways of working. I could talk for days about the changes big and small. Taqueria 27 have added burritos to their menus based on customer demand, despite vowing to the contrary for years; Desert Edge Brewery bounced back with a trimmed down fan's favorite menu; Seabird Bar are offering their mixers to go; Bewilder Brewing offer their house made brats to go; Pats BBQ offer weekly fill your freezer deals and on and on.
Arguably the biggest re-invention success story though is local Butcher shop Beltex Meats, who faced Covus head on changing to a delivery only model. As owner Philip Grubisa told me, "we certainly wish we could be wide open for all but we have such a tiny space that policing our shop is the last thing we want to concern ourselves with. We made the pivot in March to start a delivery program."
Indeed, the pivot brings things full circle to where Beltex began back in 2014. "This is originally how I started the business ", Grubisa continues. "I used to sell a meat share or Meat CSA if you will at the farmers markets. We would sign people up for 4-5 months. Some people picked up at the farmers market stand and some people I delivered to. I would personally drive everywhere from Park City, Draper to Bountiful and in between."
Beltex decided to re-ignite that business model just days after the great toilet paper panic of 2020 started to hit. Within a week of the switch up Grubisa saw orders top 200 a week. Within. One. Week. For those doubting that businesses can thrive during these extreme times – some rough back of the envelope calculations shows that's a yearly run rate of over a million bucks.
It wasn't all plain sailing of course, change is tough, fast and brutal. Grubisa explains, "we had issues right away with organizing delivery zones and when and what days we would deliver to line up with our production schedule. I became a shipping company manager over night. The change happened so fast for us that we just had to adapt."
If you've yet to try Beltex, now is the time. Check out www.beltexmeats.com/shop for the businesses weekly "Butcher's Box", priced around $100 usually, with a range of cuts from that weeks production run. Delivery or curbside pickup happens on Saturdays.
Host and ghost
I've been banging on about ghost kitchens for a couple of years now. Until recently the response was a kindly pat on the head and a soothing there there. If you're still behind the times, ghost kitchens are effectively delivery-only plays. Restaurants that exist more in the binary world than the bricks n mortar. You can't touch them or visit them, but you can taste them.
"I believe the spread of Covid-19 sped up what I already knew for years; that restaurants and restaurant owners had no control of their own business", says Danny Cheng, owner of ComCom Kitchen. ComCom seeks to offer smaller businesses, food trucks and startups a safe and affordable way to power their business via a commissary kitchen model – a ready to go kitchen space rentable in blocks of hours. Cheng himself knows the restaurant industry well from his parents, who ran the Chinese eatery Sono Express for more than two decades in Salt Lake City.
"After the outbreak of Covid-19 many restaurants had to close their doors; not knowing when they would be able to reopen; not knowing what would happen to their employees, customers and food suppliers. I immediately thought how my parents business would not have survived this pandemic; as they were not set up for online ordering and not prepared for contactless pickup," Cheng muses.
"I believe the future of restaurants will be based in restaurant deliveries of food, meal kits, and frozen goods to be eaten at home or outside of traditional restaurants. The cost of operating a bricks and mortar restaurant will be too great to sustain for many small restaurants and that dine-in would only be feasible for high end establishments. Ghost kitchens give the power back to the owners and chefs", he offers. The model is already providing popular with Streusel SLC, Tandooria, Mad Dough, Ghost Sushi and Silver Moon Taqueria having relied on Cheng's facility.
Everyone and I mean everyone and their dog have been exploring the potential that nixing the sit down experience offers. Big Mouth Street food was perhaps the first local name I remember hearing – a Chinese street food concept operating out of the YOLO Karaoke business in SoSL's Chinatown.
Does the name Greek Tyrant ring a bell? No? How about Aristides Boutsikakis? I'm guessing you know Boutsikakis' and his former fine dining Greek restaurant on SLC's East side – Aristo's; but I'm putting my cash on the fact you didn't know he's been running a ghost kitchen concept for the past year. Gyros to your door stat.
The Tyrant's reign is actually close to ending, the business in truth a prototype for Boutsikakis' true end game: a multi unit host kitchen facility for SLC businesses, a turnkey mini-kitchen space geared for delivery based businesses. As Boutsikakis tells me, "I wanted to see if this model really worked, actually made money. I started with zero advertising, no word of mouth – nothing."
Boutsikakis concedes the early days were tough, "I relied purely on business sent to me via the delivery apps themselves, diners scrolling through options and looking for something new. The first few months were tight, but as we hit month two and three, things started to really pick up. Half way through the first year, my solo operation was making 50% of the profit on a month to month basis when compared to Aristo's, a thirty five employee fine dining restaurant. If I scaled up to a two person team I think we could have matched Aristo's." Boutsikakis points to the huge savings in rent, utilities and staffing costs, making for hyper-streamlined operations.
The Greek Tyrant will soon shut up shop as owner and operator Boutsikakis now moves to phase two of the plan, "I'm completely convinced by this model after a year of running Greek Tyrant – even working as a delivery driver here and there to see how all ends of the business work. I'm actively in the final stages of securing the location for our new host kitchen concept and expect our facility to handle as many as ten small businesses when complete."
Boutsikakis local model riffs on something happening at pace in the larger national restaurant scene. Take for example Wow Bao, a Chinese fast casual with a national footprint. Wow Bao offer their business as a drop in dark kitchen offering. All you need is an existing kitchen and team and you can start slinging bao via delivery apps in days. Wow Bao operates here in Utah out of the kitchens of existing Sizzler locations.
This isn't an anomaly, it's a rapidly emerging model that the big guys are embracing quicker than you can say feed me Seymour. Chilli's powers the It's Just Wings concept. Pasqually's Pizza & Wings flies from the kitchens of Chuck-e-cheese. P.Za Kitchen operates out of Buca di Beppo. Ruby Tuesday kitchens play host to Nathan's hot dogs. The list is long and growing by the week.
Ditch the truck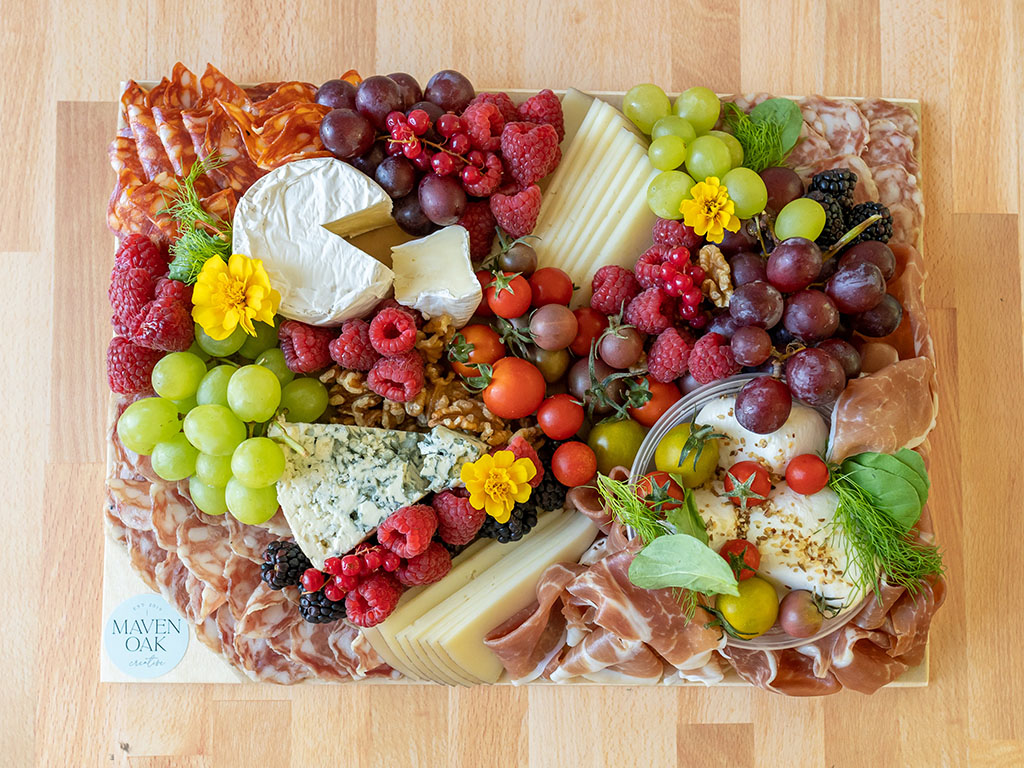 In recent years, if you wanted to get on the restaurant ladder quickly and affordably, a food trucks was often the way ahead. Savvy entrepreneurs are even questioning that expense in these leaner times. Names like Love Letter Wontons, Maven Oak Creative and Brisketzilla all spring to mind; food based businesses often with a singular purpose and no real presence, you go to them for pickup or they come to you.
Brisketzilla is the work of Jatzel and Chris Lopez who were keen to add to the growing diversity in the SLC taco scene for example.
"My wife and I started this project without knowing it would grow as quick as it has", Lopez begins. "One day we bought some Angus briskets, smoked them and made some tacos out of it. The week after we thought that it might be a good idea to give our project a name and promote it through social media to see how it went . Little did we know that it started gaining popularity quick so we just kept going with it and now made it a regular thing."
The duo's are laser focused, in effect on just one product – suadero tacos as Lopez details:
"We open Mondays and Tuesdays from noon to 7 p.m. we take orders as early as 30 mins before pickup. We use a vertical smoker with hickory and apple wood smoke for about 8 hours then wrapped and into the oven we use a classic rub with addition to some Mexican chiles . We cook one brisket on the days prior to opening and taking orders so we have it have right out the smoker and kept warm until we sell out . Our menu consists of just 3 items – brisket tacos, Brisketdillas potosinas (which is our variation of enchiladas potosinas originating from the state of San Luis Potosi and Veggiedillas for our veggie diners".
Lopez expects the business to keep growing, himself looking at the evolving kitchen side of the industry, "Honestly having the option of ghost and host kitchens gives opportunity to a lot of up and coming businesses like Brisketzilla which we are grateful for."
Grocery stores as restaurants
The rambling tale I hope I'm explaining here, is that consumers haven't stopped indulging. People are still spending cash (well Venmo, you'll need to Google that Boomer) and indulging their inner gourmet on a regular basis. The notion that we simply need to get back to dining out, and all will be well, is inherently flawed. Cash *is* being spent, businesses *are* being supported – but in completely new modes.
After a recent grocery shop at Brickyard Harmon's, I realized I too had inadvertently started changing my habits. Some Rico Foods corn tortilla and pico here, a little Harmon's fresh roasted hatch chilis and house made chili verde there – boom – a meal of undeniable restaurant quality at lower costs. A quick glance of Harmon's aisles (virtually of course, because why on earth would I want to wander a store right now) turned up masses more in store product than I ever recall. All more keenly priced than a typical restaurant -their chicken parmesan for two? $9.50.
Aaron Ballard, executive chef with the Utah based grocer explained how Covus upended everything – but in a surprisingly positive way. "Our salad bar was first on the chopping block for obvious reasons, and that caused us huge concern, it being one of our best areas in the store in terms of sales", Ballard details. "What we discovered though was that by focusing more on pre-made dishes to go, we actually decreased wastage and profits went up. We went from relying on this product (salad bar) that has to be refreshed every few hours to ready to heat meals whose shelf life was days".
Ballard's word of advice for restaurateurs struggling in the current climate is based on his own experience. "Keep it simple, think about how a dish will travel and reheat", Ballard advises. "When I started with Harmons I went in completely the opposite direction of where we are now, gleefully using spices I love like Za'atar. And people, well people weren't that interested to be honest. We shifted our focus to simple comfort food dishes executed cleanly with great ingredients. Proteins and side dishes with the minimum of embellishments, items that help people put together a comforting meal, with the minimum of fuss."
It's a sentiment shared by Scotty Niederhauser, VP of Ops at The Store, another Utah grown grocery business (also now available for delivery on Mercato I should add). The Store also seeks offers shoppers a chef-driven menu that goes beyond the basics.
"Really our approach is driven from a love for food — from the people outside of the kitchen to those preparing everything in our kitchen people have a love for food both specialty/gourmet and locally driven favorites", Niederhauser explains."
"Since COVID, it's been a definite struggle to continue our hot buffet bar approach to fresh, safe food and we transitioned heavily to ready to go burgers, burritos, and other sandwiches featuring things like kimchi burgers, bacon cheeseburgers, tri-tip Philly cheese steaks, Nashville inspired chicken sandwiches, and some of the best on the go chile verde burritos I have ever had (bias aside).
When customers are still feeling uneasy about sitting down in a restaurant just yet, we hope to offer our customers a culinary experience within a safe shopping experience at The Store Gateway."
With only a little more effort, even the average home cook can lean into the pantries of some of our better import stores too. Spend ten minutes along the aisles of places like Black Cherry Market, Namaste Nanglo or Caputo's (hint: their pastrami makes the best pastrami burgers, better than any restaurant I've tried) and you'll have plenty of supplies to rival restaurants.
Over to you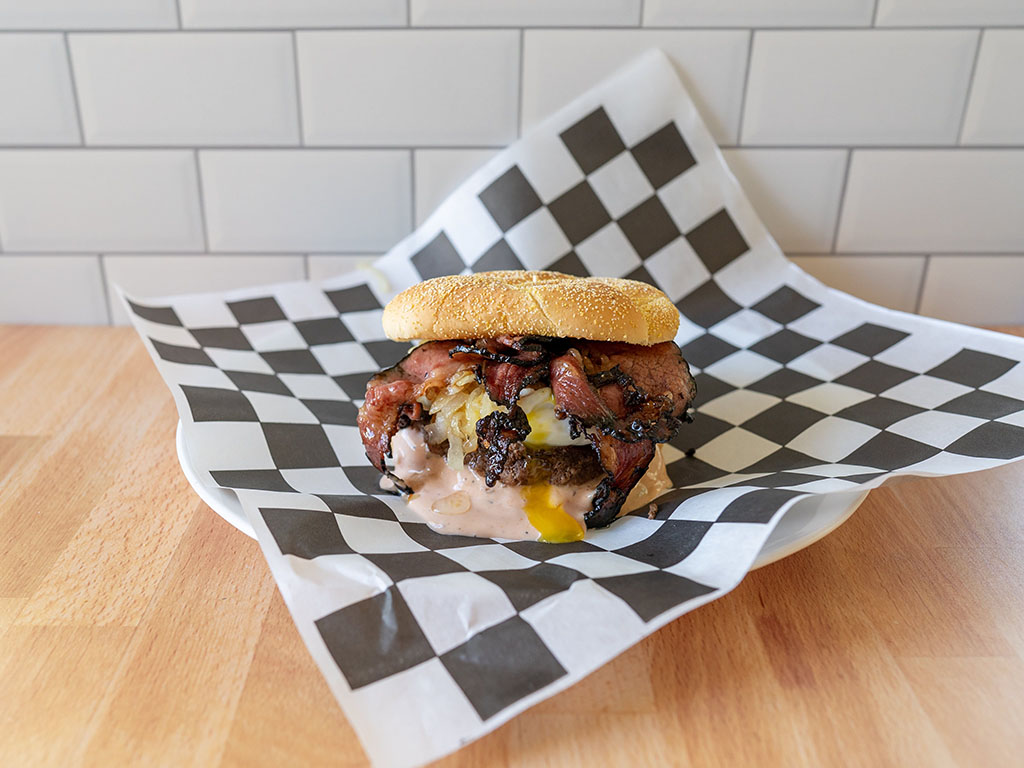 The future of the industry ultimate lies with you though. I won't compel or cajole you into considering dining out. I am the least well placed to do so. The last time I dined out was March 12th; just this very weekend we gamely drove around town eyeing up patios that might entice us to reconsider – none succeeded – we retreated back to relative safety. We ended up in our back garden, soundtracked by our own Spotify playlist, sipping a lovely bottle of something while waiting on Chefpanzee to safely deliver our meal.
Did I miss the dine out experience? The annoyance of parking, the wait for a table with wobbly leg? What about the live guitar player shoved within inches of my ear or the surly waiter who insisted the chunks of onion in my beer where a feature not a bug (both real world events down the years). Nope, can't say I did.
Hi, I'm Stuart, nice to meet you!  I'm the founder, writer and wrangler at Gastronomic SLC.  I'm a multiple-award winning journalist and have written in myopic detail about the Salt Lake City  dining scene for the better part of seventeen years.
I've worked extensively with multiple local publications from Visit Salt Lake to Salt Lake Magazine, not least helped to consult on national TV.   Pause those credits, yep, that's me! I'm also a former restaurant critic of more than five years, working for the Salt Lake Tribune.    I'm largely fueled by a critical obsession with rice, alliteration and the use of big words I don't understand.   What they're saying about me: "Not inaccurate", "I thought he was older", "I don't share his feelings".
Want to know more? This is why I am the way I am.
This article may contain content provided by one of our paid partners. These are some of the best businesses in Utah. For a list of all our current and past relationships see our
partnership history page
.