Stop In Utah deals continue
New deals continue to pop up on the Shop In Utah program funded by the state. If my severely hazy memory recollects – this will be depleted pretty much any day now. With that in mind, here's a current round up of some of the more interesting deals and discounts currently on offer.
Note: some businesses are already listing being sold out of their inventory under the program, so check with the business before purchasing, these deals might have already completed in some cases:
New news
Eight Settlers Distillery – It looks like some serious cash has gone into creating this new Cottonwood Heights distillery; a cursory glance suggests the business is riffing heavily on the Pioneer/Wild West vibe, with a tip of the ten gallon hat to the tremendously successful High West. The restaurant side of things went into soft opening mode on December 8th. See the menu here.
Mint – It looks like the former Luna Blanca space in Holladay will be the site for the sophomoric effort of this Sandy Japanese restaurant. The business confirmed their impending opening on Facebook.
Santos Bar And Grill – This new 'bar and grill' will be hitting Logan's Main Street soon enough. The business writes, "Santos is a family restaurant-bar. Sassy, spicy, and sometimes irreverent but always an adventure. We strive to redesign Bar Food, a fusion of Mexican flavors with American classics in a place for family and friends." More info.
Chickenology – The folks behind American Fork's now closed Temptasian Restaurant have decided to take things on the road. For fans of the former business the team promise, "our best seller Temptasian Orange chicken is still on the menu…and with that, other asian-inspired and popular asian street-food". More info.
Closures
Larry's Spring Chicken Inn – For once a closure not related to C19. The owner of the famed Larrys Spring Chicken Inn took to Facebook this week confirming the new year closure of the three decade enterprise in Morgan, Utah:
It is with a heavy heart and mixed emotions that after 33+ years I announce the closing of Larry's Spring Chicken Inn. I have sold the building but I have kept the business. I hope to return to a different location and in a smaller form in the future. Our last day is tentatively set for Saturday, January 16th, 2021.
Virg's – Likeise, this Erda based restaurant will also shutter for reasons other than a global, economy crushing pandemic. FOX13 write, "Virg's, a restaurant in Erda, has been serving residents in Tooele county for more than two decades. Sunday they announced they will be closing their doors at the end of the year."
Hive Eats launches
I first heard about this new restaurant delivery option when local restaurateur Scott Evans recently wrote about the concept going into public beta. In essence it's a mash up of a subscription service and restaurant delivery option, promising fine dining meals delivered to your door multiple times per week. Evans writes:
What started as a meeting with other business owners to brainstorm ideas for survival turned into a business 3 months later. The result is a local meal subscription service featuring 10 of our favorite restaurants in SLC delivered straight to your door. Fees are low so the cash stays at the restaurants and provides a viable source of revenue for all participants.
Current restaurants include Publik, Pago, Cucina, Trio, Osteria Amore and Avenues Proper with more promised soon. You can read more on their site here.
Christmas / New Years Eve dining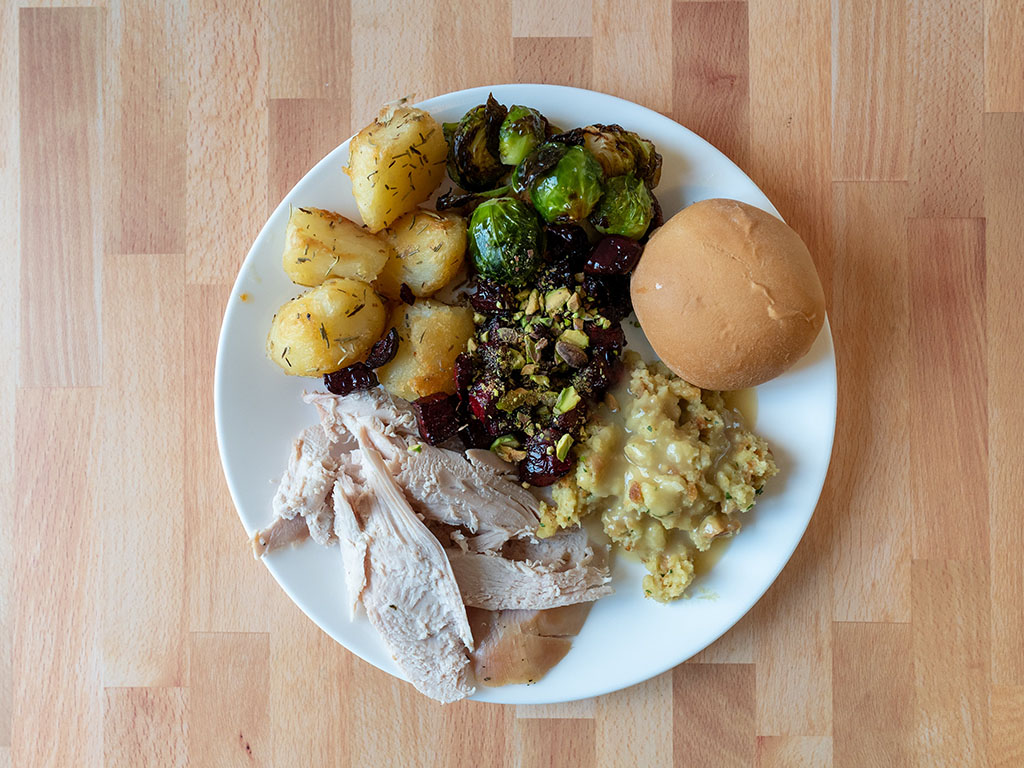 Here's a quick round up of what's happening this year for Christmas Eve, the big day itself and the grand wrap up to a year that, well, can go and hang its head in the corner and think quietly about what its done.
This list will be updated as we hear more from restaurants (that always email me AFTER I publish something like this, so do bookmark the page and check back). Also be sure to check out our Thanksgiving roundup for this year, many of the same businesses that offered to go options will also offer similar deals for Christmas.
Christmas Eve
New Years Eve 2020
To go and catering
In other news
Keep the conversation going
Want to stay on top of the SLC food scene, minute by minute, dish by dish? Here are a few other places you should follow along:
Hi, I'm Stuart, nice to meet you!  I'm the founder, writer and wrangler at Gastronomic SLC.  I'm a multiple-award winning journalist and have written in myopic detail about the Salt Lake City  dining scene for the better part of seventeen years.
I've worked extensively with multiple local publications from Visit Salt Lake to Salt Lake Magazine, not least helped to consult on national TV.   Pause those credits, yep, that's me! I'm also a former restaurant critic of more than five years, working for the Salt Lake Tribune.    I'm largely fueled by a critical obsession with rice, alliteration and the use of big words I don't understand.   What they're saying about me: "Not inaccurate", "I thought he was older", "I don't share his feelings".
Want to know more? This is why I am the way I am.
This article may contain content provided by one of our paid partners. These are some of the best businesses in Utah. For a list of all our current and past relationships see our
partnership history page
.