DABC news
In the absence of commissioner John T. Nielsen, vice-chairman Thomas Jacobson rattled through the November DABC get together at a brisk pace. As well as lots of newly minted restaurant licenses (see below), the commission confirmed that the state is currently out of bar licenses; moreover through 2020 only four more may be made available in January, March, May and August respectively.
Going into the November meeting, five bars were already in a holding pattern. That was until Jess Wilkerson of Trolley Wing Company decided to move forward under his own steam for his brand spanking new Trolley Square opening. Wilkerson, frustrated at several prior meetings, took to purchasing a license on the open market (existing holders can sell their licenses at any price they choose). No word on how much that license cost, but popular rumor is that if you're in the market to pay, you'd better bring at least $50,000 to the table.
Grab some popcorn for the inevitable column inches and public outcry as this one lurches into more prominent public view come the 2020 legislative session.
Full service licenses (beer, wine liquor)
Fat Fish, Bountiful
Escala Provisions Co., Park City
Los Garcia Mexican Food, Sandy
Maracas Mexican Grill, Santaquin
Blue Marlin, Salt Lake City, conditional
Camp Sarika by Amangiri, Kanab, conditional
The Juan, Mexican Hat, conditional
No Name Saloon & Grill, Park City, conditional
Baan Thai Cuisine, Park City, conditional
Omo, Salt Lake City, conditional
Limited service license (beer and wine)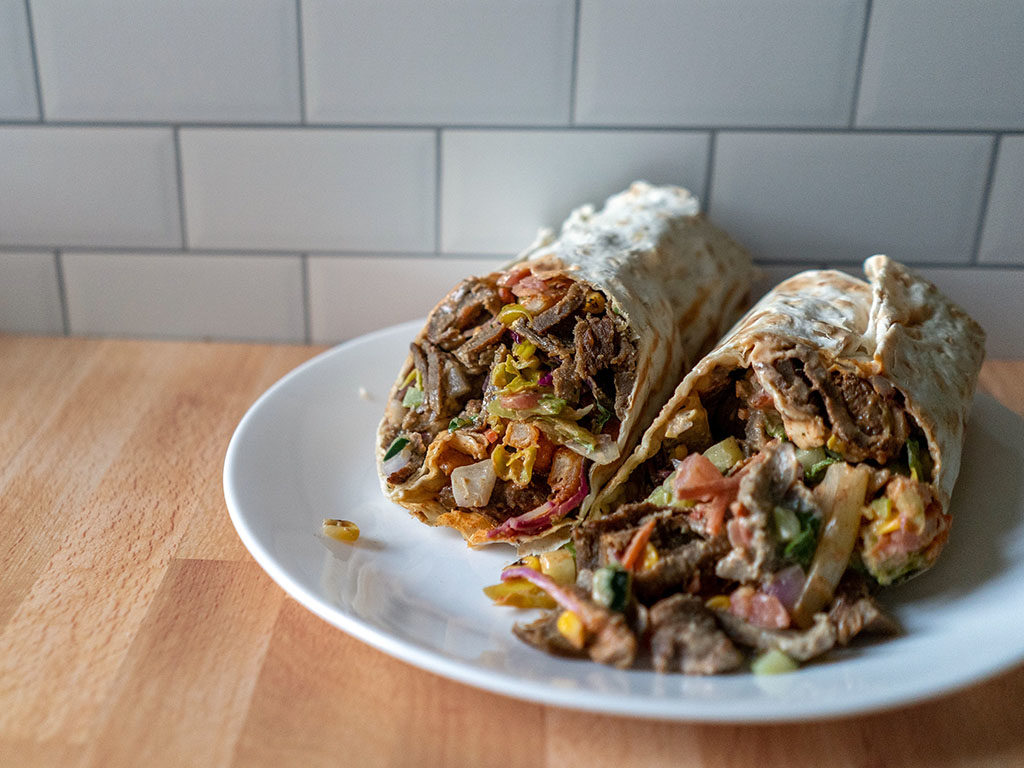 Spitz, Draper
Kickin Seafood, Orem
Reef's Cuisine, Park City
Club Mecca Cafe, Price
Five Sushi Brothers, Salt Lake City
Dim Sum House, Salt Lake City
Yu's Maple Garden Chinese Restaurant, Ogden, conditional
Sake Restaurant, Sandy, conditional
Tea Zaanti, Salt Lake City, conditional
Others
Villa Del Sol (Orem) secured a beer only restaurant license while Jackson's Base Camp (Park City) were granted a beer tavern license; Jackson's being one of the pending bar applications. Silver Reef Distillery (Washington) were approved for a Type 5 liquor license.
Finally, the commission confirmed how much beer was savagely destroyed per the end of the 4.0 laws. Remarkably only 275 cases had to be destroyed, amounting to a $10,000 write off for the department.
Restaurant closures
Yoyi's Mexican Grill
Opening roughly a year ago, the recent closure of Yoyi's confirms the old restaurant-adage: the first year is an absolute killer. The restaurant that opened up in the new build opposite Kyoto and Hub & Spoke in the Greater Sugar Hood is now closed. No formal notice was issued by the business as far as I can tell.
Bagel And Greens
Meanwhile the Bagel Project's downtown SLC outpost is now shuttered. The bagel business located in the base of the US Bank buildinbvg at 170 S. Main now lies unoccupied, but you can still enjoy the original a 779 500 E.
Mellow Mushroom
The pizza-pub overload of central Sugar House has seemingly reached critical mass, the first succumbing to the event horizon this Atlanta GA based pizzeria chain. Now closed, no word on who might brave – what I assume are tear inducing rents – this now vacant spot.
Beyond Glaze
Reported directly by the business on November 19th – after thirteen years , the donut fryer will be switched off for good.
Sadly, after serving you all for almost 13 years, we will be closing our doors. December 7th is our last day we will be open. We have loved being part of Draper and I hope we brought a smile to you all! Thank you again for all of your support and love. Stop by say hello and grab your favorite treat one last time!
Angel Cafe
Originally opened by chef Franck Peissel (also of Franck's previously) before changing hands to new ownership – this casual Cottonwood heights cafe and bakery is no more.
565 Firehouse
With the closure of this Sugar House spot, there's no longer a single location in Utah where you can enjoy both traditional Thai curries and American BBQ under one roof – then demand they be integrated into the same dish.
This longstanding BBQ locale (Bubba's BBQ lived life here once upon a time) is all set to see things switch up next though; chef/restaurateir Ken Gilroy (Porcj/Meditrina) recently confirmed this will be the location for her next venture Elevo – a coffee/wine/light bites cafe.
Su Casa
This modest downtown SLC (516 E 300 S) cafe is no more as of mid-November. The building is currently undergoing renovation with Midvale's Yoshi's set to open up shop here ASAP.
Koko Kitchen
Lastly, but hopefully not closed for good, this SLC Japanese home cooking spot is presently shuttered due to fire damage. Fear ye not though, the business is currently running a kickstarter fundraiser to get things back on track. At the time of writing 200 hungry helpers have kicked in a little under half the funds they need to re-open.
As a reminder, follow along at Closed In Utah on Instagram for blow by blow updates as we hear about them in real time.
Log Haven turns 25
Congrats to this Millcreek fine dining destination as they turn 25 years young. To celebrate that tenacity (see the above list of closures again) Log Haven have commissioned wine maker Rick Longoria to create Argentum – a red blend composed of grape varietals that represent the best of the Santa Barbara wine region. Here's the info from the restaurant:
Each of the components of the blend were harvested at the peak of their grape maturity in 2017, and then brought to the winery for processing. The lots were fermented in small open top fermenters, punched down by hand during fermentation, then pressed off and racked to French oak wine barrels for extended aging in the cellar. Approximately 32% of the blend was aged in new French oak barrels. After 22 months of barrel aging and extensive blending rails, the wines were blended, filtered and bottled in August 2019.
Argentum is balanced and nuanced with notes of red berries, cigar box and a touch of vanilla, 28% Syrah, 26% Cabernet Franc, 26% Cabernet Sauvignon, 20% Merlot. Cost: $89.00 bottle ; $19.00 glass.
"It is an honor to have served our community for 25 years. Our lives have been enhanced as we share your special occasions and help you memorialize time spent with friends and loved ones. Argentum was created to commemorate 25 years of Nature, Nourishment and Nurturing at Log Haven. Thank you all." – Margo Provost
6451 E Millcreek Canyon Rd, Salt Lake City, UT 84109
(801) 272-8255
www.log-haven.com
Sweet Rolled Tacos confirms opening
Sweet Rolled Tacos' highly anticipated Grand Opening will take place on Friday, Dec. 6, 2019 from 6– 11:30 p.m. at The Gateway, Utah's premier community gathering, dining and entertainment destination. They'll celebrate with an entire weekend of fun, including a unique photo booth and a performance at 7 p.m. by fire knife dancer, Bobby King.
Serving premium, hand-rolled ice cream in colorful waffle taco shells with a wide array of imaginative toppings, they also feature specialty drinks and milkshakes, with 23+ flavorful options to choose from, along with boba tea, Vietnamese iced coffee, iced teas and special vegan offerings. Regular hours of operation will Mon-Thurs from 11:30 a.m. until 10:30 p.m., Friday and Saturday from 11:30 a.m. until 11:30 p.m. and Sundays from noon until 8 p.m.
Sweet Rolled Tacos' first location in northern Utah, is located on Restaurant Row at 157 So. Rio Grande Street, convenient to the Larry H. Miller Megaplex Theaters and adjacent to popular MidiCi Neapolitan Pizza, new Chedda Burger and the soon-to-open Mr. Shabu and HallPass/SkinnyFATS, Utah's first food hall.
Cotton Bottom Inn
This one via press release: Holladay's historic property, The Cotton Bottom Inn will undergo a renovation. For more than 50 years the property at 6252 South Holladay Boulevard has been the site of the iconic Cotton Bottom Inn, a small, cozy bar known for its no-frills environment and garlic cheeseburgers. The planned refurbishing is meant to preserve that legacy while bringing new life to the property and maintaining the true spirit of the original. The Bar X Group, owners of local restaurants The Eating Establishment, Beer Bar and Bar X , will lead the new project as owners.
"The Cotton Bottom Inn is the quintessential neighborhood bar and restaurant and our goal as the developer will be to bring a high-quality, enduring project through the preservation of its iconic name and feel while bringing new life, amenities and patrons to the area," said new co-owner Jeff Barnard. "The first question people ask us is 'are you keeping the garlic burger' and the answer is absolutely yes."
The new Cotton Bottom will feature an enhanced outdoor dining experiences, and approximately 3,000 additional square feet of family dining areas.
"The city is very excited about the next chapter for this historic establishment in our community," said Holladay Mayor, Rob Dahle. "The Bar X Group has presented a great solution to preserve the things that have always made the Cotton Bottom great, while making it accessible for everybody of all ages to enjoy in the future."
The Salt Lake based group has experience in working with communities in Utah to understand their needs, create and re-envision assets that cater to existing users and new audiences, and redevelop beloved institutions to make them profitable and sustainable. This project will be their third time saving and rejuvenating an iconic food and beverage restaurant; Bar X and The Eating Establishment being the others. The Bar X group will take over ownership in mid-March.
6200 Holladay Blvd E, Holladay, UT 84121
(801) 273-9830
Slow Food
If you didn't attend the recent Feast Of The Five Senses event, you missed a fun evening o of food and drink. You also missed the announcement of the 2019 Snail Awards—an annual tradition since 2012 of honoring some of our community's ardent supporters of the group's mission. "Slow Food people are connoisseurs of taste, protectors of food heritage and champions of local producers," says Gwen Crist, Slow Food Utah board chair. Here are the 2019 recipients and the relevant info:
Restaurant/Chef: Philip Grubisa, Beltex Meats
Philip Grubisa became interested in charcuterie, butchering and curing meats while working at the Spruce Restaurant (Park City). In 2014 he began selling his own meat products at area farmers markets. This led to opening Beltex Meats, just north of Liberty Park—a whole-animal, nose-to-tail butcher shop that uses humanely raised and locally sourced natural meat. In 2018 he received an award from the Good Food Foundation, a national organization that acknowledges social and environmental responsibility while celebrating craftsmanship and flavor.
Community Leader: Alison Einerson
Alison Einerson is founder and executive director of Urban Food Connections of Utah, a nonprofit organization dedicated to educating the community about local food, regional food producers and Utah's proud agricultural heritage. She has brought growth and stability to the Downtown Farmer's Market by creating an organizational structure that supports the Saturday Market and the Tuesday Harvest Market at Pioneer Park, and the Winter Market at Rio Grande. She is currently working toward the establishment of a year-round public market in SLC.
Farmer/Producer: Tyler Montague and Holiday Dalgleish of Keep It Real Vegetables
For almost a decade Keep It Real has grown produce on small plots of land in the heart of Salt Lake City, selling to local restaurants, at farmer's markets, and through a CSA. Tyler Montague and Holiday Dalgleish have worked on farming projects around the globe and are dedicated to the principles of regenerative agriculture. They specialize in unique, heirloom varieties of vegetables, including many on the Slow Food Ark of Taste—varieties that are often in danger of disappearing but for committed growers like them.
Awards were presented at the Feast of Five Senses, an annual banquet that funds the group's microgrant program. The Slow Food Utah Microgrant Program has distributed over $115,000 to 110 small, local food-centric producers and projects over the past 11 years. This year's feast, with 160 attendees, took in more than $15,000 with which the organization will soon fund another round of microgrant recipients. The following community members were honored with a Snail Award:
Clear Water Distilling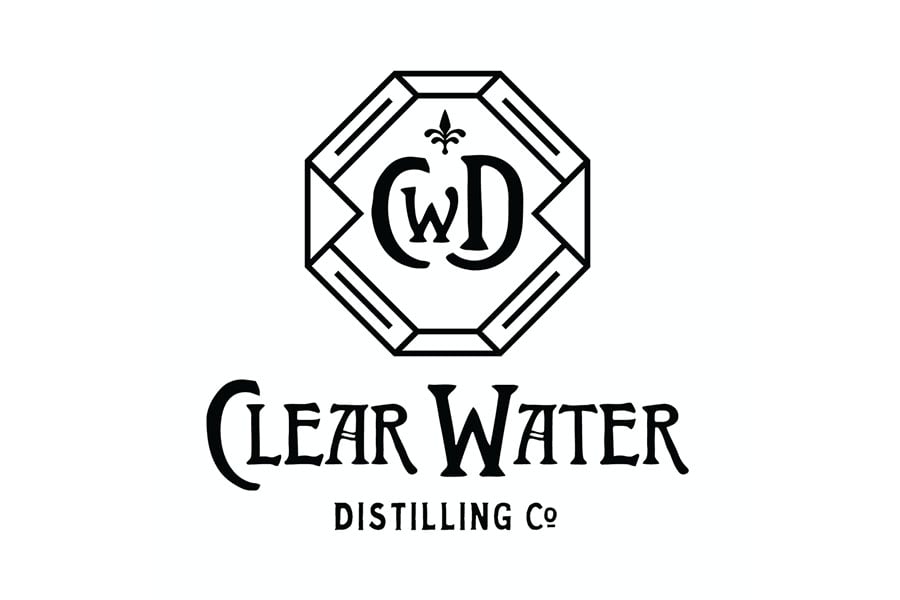 Another via PR, this time Utah Counties very first distillery: The US craft spirits industry anticipates revenues to reach twenty billion dollars* over the next five years, and states like Utah can expect to be part of that growth. Residents may assume distilleries would open in Park City or Salt Lake City. What's not expected is an already built, equipped, handcrafted distillery creating new liquor categories in the heart of a notoriously conservative society.
Clear Water Distilling Company is the first-ever distillery in Utah County and is adding consumers in the mix with its crowd funded launch opportunity. "When deciding where to establish our distillery, Utah County was an ideal location based on its economic growth and influx of new diverse residents," said Matt Eau Claire, CEO. "Silicon Slopes has changed the landscape of the county, and new residents are reflecting the country's trends and tastes.
They have bravely moved here to find opportunity and it just made sense to offer Utah's bold entrepreneurs a chance to own a company that embraces change, and also build roots by being part of a historical first in Utah County." Utilizing the widely accepted and thriving investment model – equity crowd funding, Clear Water introduces its equity offering on Start Engine this fall/winter. Equity crowd funding differs from traditional crowd funding sources like Kickstarter™, in that you can directly purchase ownership in a company, instead of participating via donation.
Utah business has found success with craft brewing, yet craft distilling is outpacing the category nationally. US spirits revenue grew 5.1 percent to over the last year**, and Clear Water is bringing Utah into this prosperous venture. "In keeping with the Utah way, we're getting creative in our approach; Clear Water will use uncommon formulas and methods that cannot be categorized," said Eau Claire. "We will be original in a defiant way with new, never-before invented spirits geared to give mixologists a new palette; spirits that are handcrafted, slow processed and organic.
We look forward to fostering a stronger community for this burgeoning county newly populated will all kinds of change makers." Clear Water Distilling Co and will focus on on-premise (bars and restaurants) and off premise (liquor and grocery store) sales with twists on classic tastes. Clear Water will launch with two spirits – Josephine, an Eau De Vie inspired offering with an added twist of molasses for its tropical notes, and Lorenz, a cinnamon rum base made without adding post-distillation flavors or sweeteners.
The company is particularly focused on building relationships with mixologists nationally as consumers look for an experience with their products and brands. The initial offering is looking to raise up to one million for expansion and sales. Please visit the Start Engine page to distill success with Clear Water. https://www.startengine.com/clearwaterdistilling?utm_source=startengine&utm_medium=main_website&utm_campaign=search
Other bits and bobs
Current dining coupons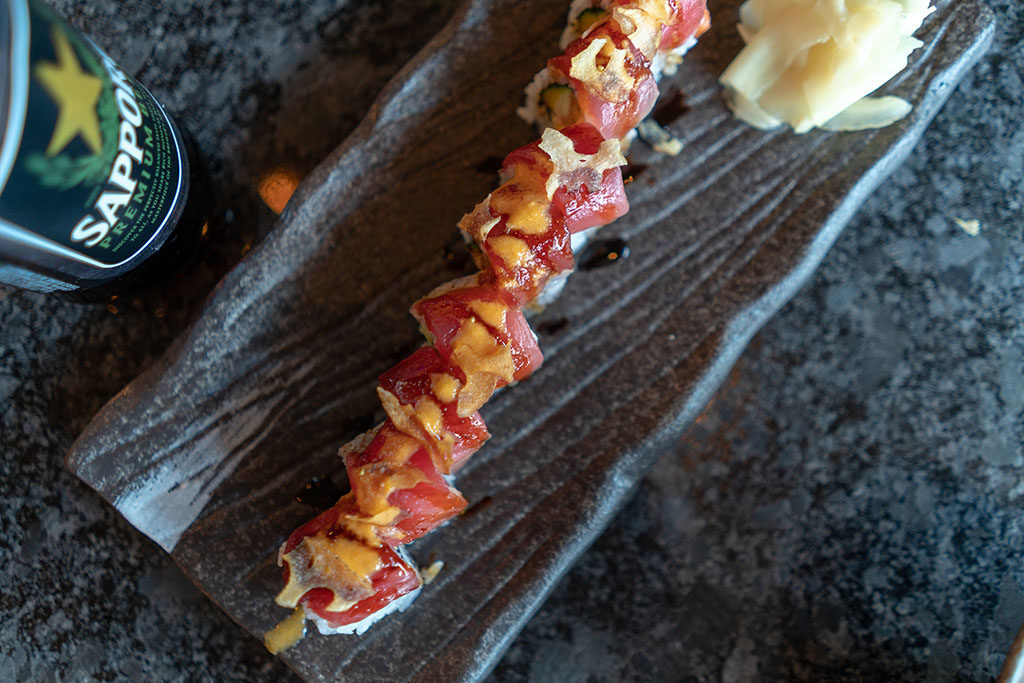 The following coupons are some of the most interesting / best coupons right now. Disclosure: some links may be affiliate links, eg Groupon, Restaurant.com, and we earn a small commission from each sale.
City Brew Tour – Nearly 30% off thus four hour guided tasting and tour of Utah brews.
Este Pizza – 40% off the popular Salt Lake pizza restaurant.
Itto Sushi downtown SLC – 38% off via Groupon. Fun sushi spot.
Kaze Sushi – 30% off this brand new Japanese restaurant in downtown SLC.
Maize Tacos – 30% off this downtown SLC taco restaurant on to go orders.
Ramen Legend – Sugar House Japanese spot, coupon valid for take out or dine in.
Keep the conversation going
Want to stay on top of the SLC food scene, minute by minute, dish by dish? Here are a few other places you should follow along:
Hi, I'm Stuart, nice to meet you!  I'm the founder, writer and wrangler at Gastronomic SLC.  I'm a multiple-award winning journalist and have written in myopic detail about the Salt Lake City  dining scene for the better part of seventeen years.
I've worked extensively with multiple local publications from Visit Salt Lake to Salt Lake Magazine, not least helped to consult on national TV.   Pause those credits, yep, that's me! I'm also a former restaurant critic of more than five years, working for the Salt Lake Tribune.    I'm largely fueled by a critical obsession with rice, alliteration and the use of big words I don't understand.   What they're saying about me: "Not inaccurate", "I thought he was older", "I don't share his feelings".
Want to know more? This is why I am the way I am.
This article may contain content provided by one of our paid partners. These are some of the best businesses in Utah. For a list of all our current and past relationships see our
partnership history page
.