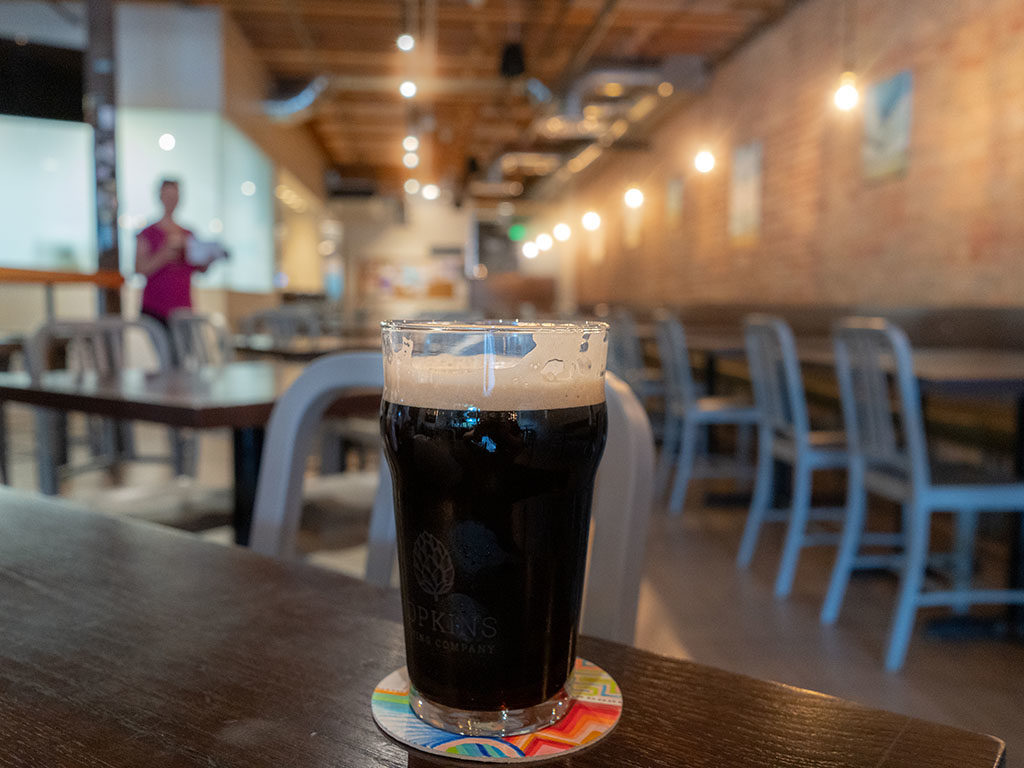 "The only thing necessary for the triumph of evil is that good men do nothing" – so goes the variously attributed quote. Let me rephrase that into temporal parlance though if I may, "drink up or the beer is going down the drain". Hopefully I have your attention…
The plughole is the potential miserable fate for gallon upon gallon of precious beer, should local consumers fail to act with alacrity and good sense. I say good sense of course, as those keeping their eyes peeled will start to see a number of wallet-friendly savings around town.
With the impending November 1st changes to Utah's law regarding beer, a DABC source confirmed the upcoming pricing push as part of the department's routine monthly discounting program:
"We will be having a price reduction on beer up until November 1st. We don't want to have beer left on our shelves that we cannot legally sell after the first. The distributors cannot take it back and there will be nothing left to do with it but pour it out. I don't know exactly the amount of reduction, but by law, we cannot sell anything below cost."
As we covered in our recent story, come November 1st DABC stores will stop selling beer of less than 5% ABV. Everything below that new magical threshold will be permissible for retail in grocery and convenience stores and the like. In order to move as much of that final product as possible, expect to see a variety of deals.
In addition to the DABC looking to lessen their load via one time price drops (starting this weekend hopefully) so are local craft brewers – a 24 pack of Kiitos for just $20 anyone? And as previously noted, whatever's left on DABC stores come November 1st – will legally have to go down the drain. No word on which drains sadly.

Please! Won't someone think of the beer!
P.s. if you spot any particularly good deals, please report back and we'll update this post.
Hi, I'm Stuart, nice to meet you!  I'm the founder, writer and wrangler at Gastronomic SLC and The Utah Review; I'm also a former restaurant critic of more than five years, working for the Salt Lake Tribune.  I've worked extensively with other local publications from Utah Stories through to Salt Lake Magazine and Visit Salt Lake.
I'm a multiple-award winning journalist and have covered the Utah dining scene for more than a decade.   I'm largely fueled by Uinta Cutthroat, alliteration and the use of too many big words I don't understand.  I ate all the pies.
This site is 100% free of intrusive third party ads through the generous headline sponsorship by The Gateway - SLC's premier entertainment destination.
This article may contain content provided by one of our Partners or Sponsors. These are some of the best businesses in Utah. The current businesses we work with include:
Avenues Proper
,
BGR
,
Bourbon House
,
BTG Wine Bar
,
Caffe Molise
,
Cafe Niche
,
Campos Coffee
,
Current Fish & Oyster
,
Kyoto
,
Feldman's Deli
,
Log Haven
,
Oasis Cafe
,
Proper Burger
,
Proper Brewing Co
,
Saffron Valley
,
SLC Eatery
,
Stanza Italian Bistro
,
Taqueria 27
,
Whiskey Street
,
White Horse
.
For a list of all our past relationships and timelines, please see our historical partnerships page.