Avenues Proper – Tomorrow evening (May 31st) is the next cellar pairing at Avenues Proper. At these monthly events, the restaurant pairs creative cuisine with a range of local craft brews, most opened fresh from the cellar especially for the event. May's event costs just $55 per person and menu is as follows:
* Oysters, smoked berry mignonette
* Uinta Brewing Bourbon Barrel Aged Stout
* Lamb riblets, mizuna, red onion, raisin, pine nuts, hoisin vinaigrette
* 2 Row Brewing – Dark Alley Imperial Stout
* Duck breast, romesco, caramelized fennel and leeks, plum mostarda, granola
* Proper Brewing Co – Grand Sláinte Imperial Stout
* Roasted pineapple carrot cake, spicy chocolate ganache
* Epic Brewing Company – Big Bad Baptista Imperial Stout
If you don't make it to this months event the restaurant has also announced an upcoming summer patio dining series. Each dinner will feature four different offerings from a local producer paired with four communal courses. They'll be capped at 18 seats by reservation only, $40 food, $35 optional alcoholic beverage pairings. Here are the dates and themes for your calendar:
Wednesday, June 21 – Proper Brewing Co
Wednesday, July 12 – Mountain West Hard Cider
Wednesday, August 16 – Wines selected by local wine broker Russel Rayner
Wednesday, September 20 – High West
376 8th Ave, Salt Lake City, UT 84103
(385) 227-8628
www.avenuesproper.com
Negroni Week – Cocktail fans will note that this week long celebration is fast approaching and both Stanza and Under Current Bar have plans. On Monday, June 5th, mixologist and GM Amy Eldredge of Under Current will host a Negroni Week Kickoff cocktail party on the mezzanine starting at 6 p.m. On the menu? Five Negroni variations with select charcuterie and small bites are included. 21 and over only. Cost is $30 per person.
Then, on Thursday, June 8th, Hillary Merrill, GM of Stanza Italian Bistro & Wine Bar will hold a four course Negroni Dinner at 6:30 p.m. A portion of proceeds from both events will benefit Bartenders with Breast Cancer. Cost is $75 per person and menu is as follows:
1st Course
* Grilled octopus salad, fennel, rocket, grapefruit, orange, cerignola olives
* Paired with a White Negroni
2nd Course
* Scallop risotto, saffron, asparagus, fried spinach, charred tomato broth
* Paired with a Cappelleti Spritz
3rd Course
* Pork braciola, Yukon gold potato puree, preserved cherry demi-glaze, nduja crouton, grilled treviso
* Paired with a Left Hand
4th Course
* Pistachio semifreddo, chocolate biscotti, Campari-raspberry drizzle
* Paired with Amaro Ramazzotti
"Amy and I are super stoked to host events at both Under Current to launch the week, then at Stanza later to really fine tune everyone's palates and celebrate and elevate one of everyone's cocktails – the Negroni," said Hillary Merrill, general manager at Stanza. "I'm a huge fan of Negronis, so this is my favorite time of the year!"
Stanza | 454 E 300 S, Salt Lake City, UT 84111 | (801) 746-4441
www.stanzaslc.com
Under Current Bar | 279 300 E, Salt Lake City, UT 84111 | (801) 574-2556
www.undercurrentbar.com
Tastemakers 2017 – You might have read our recent preview of Tastemakers 2017 – if not go check it out now. When you have, check out the following additional notes Salt Lake Magazine sent us, on how best to enjoy this years event at it's new Gateway digs.
The Pavilion – The festival is divided into two parts, The Pavilion and the Tasting Tour. On day one, guests will pick up their Tasting Passports at The Gateway and decide if they want to start the event by enjoying tastings, and the VIP section, at the pavilion or explore the downtown Tasting Tour. This year's Pavilion will be at The Gateway next to the walkable and beautifully landscaped Olympic Fountain. Ticket holders will enjoy tastings from 20 exclusive restaurants and live music performed by Gold Standard and Lunar Soul.
The VIP Area – VIP ticket holders have access to an additional 12 restaurants inside the beautiful VIP building next to the fountain. VIP guests will also enjoy a private terrace and lounge area overlooking the festival, exclusive cocktails and private bathrooms.
The Tasting Tour – Many downtown restaurants participate in Tastemakers on their own premises. One of the most fun parts of Tastemakers is going from restaurant to restaurant to sample food and wine. Guests can use a convenient hop-on hop-off bus to take them on the downtown Tasting Tour. The bus starts at the Gateway and passes the participating restaurants every 15 minutes. Some of the restaurants include: Finca, Market Street Grill and Squatters.
Tickets can be purchased online at www.tastemakersutah.com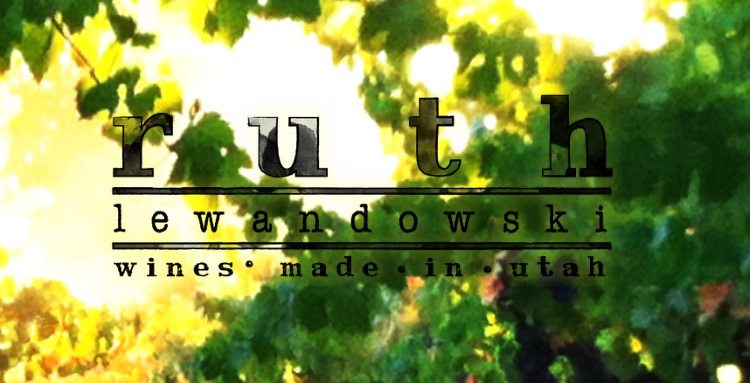 Porch – Out in Daybreak on June 6th (6.30 – 8.30), chef Jen Gilroy teams up with local wine maker Evan Lewandowksi for a wine dinner that will make your wallet as happy as your belly. Cost is just $40 (20 food, 20 wine) and menu is as follows:
* Fava bean and spring pea toast, mint, pistachio, house ricotta, olive oil
* "Naomi" grenache gris 2015
* Crispy wild mushrooms, poppy seed batter, strawberry & green goddess aioli
* Rose 2016
* Vanilla-scented ahi, cinnamon-cured olives, roasted almonds, fried noodles
* Chilion Cortese 2015
* Lamb & beef meatball, cauliflower couscous, herbs, green garlic, figs
* Boaz red blend 2015
11274 Kestrel Rise Rd g, South Jordan, UT 84009
(801) 679-1066
www.porchutah.com
Utah Beer Festival – Finally, while it's a few months away, mark August 19th and 20th in your diary; City Weekly's annual beer festival is back for its 8th year. This years event now spans two days and includes beer, food, beer, music, beer and um beer. Tickets are now on sale and early bird discounts are available at http://utahbeerfestival.com/
View more events on our dining calendar here:
https://www.gastronomicslc.com/events/
Hi, I'm Stuart, nice to meet you!  I'm the founder, writer and wrangler at Gastronomic SLC; I'm also a former restaurant critic of more than five years, working for the Salt Lake Tribune.  I've worked extensively with multiple local publications from Visit Salt Lake to Salt Lake Magazine, not least helped to consult on national TV shows.
I'm a multiple-award winning journalist and have covered the Utah dining scene for the better part of fifteen years.   I'm largely fueled by a critical obsession with rice, alliteration and the use of big words I don't understand.   What they're saying about me: "Not inaccurate", "I thought he was older", "I don't share his feelings".  Want to know more? This is why I am the way I am.
This article may contain content provided by one of our paid partners. These are some of the best businesses in Utah. For a list of all our current and past relationships see our
partnership history page
.