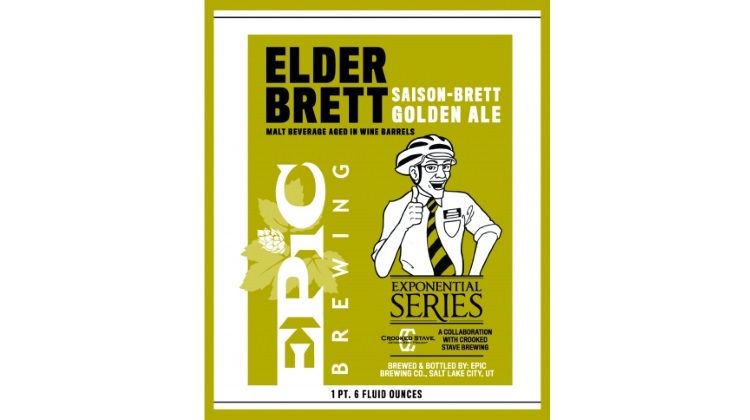 The Annex – Epic Brewing has opened its cellars to present a very limited Elder Brett tasting dinner on January 22nd at The Annex. The five course dinner will feature the original release of Elder Brett, which is now three years old, along with its younger siblings. Chef Craig Gerome has carefully selected courses that highlight and compliment the nuances of each year's release including Black Trumpet Raviolo, Roasted Tooele Berkshire Pork, and Hamachi Crudo. Seating is very limited and by reservation only. Menu for the evening is as follows:
* Hop cured trout and compressed apple tea sandwich, caviar butter, radish
* 2012 Elder Brett release #1
* Black trumpet raviolo, parmesan broth
* 2013 Elder Brett release #3
* Roasted tooele Berkshire pork, cracklings, emergo beans, dandelion greens, smoked jus
* 2013 Elder Brett release #4
* Hamachi crudo, shaved radish and beet and quince dashi
* 2014 Elder Brett release #5
* Jasper Hill harbison, Cache Valley honey, smoked pepper and pickles
* 2014 Elder Brett release #7
1048 East 2100 South #110, Salt Lake City, UT 84106
(801) 742-5490
www.theannexbyepicbrewing.com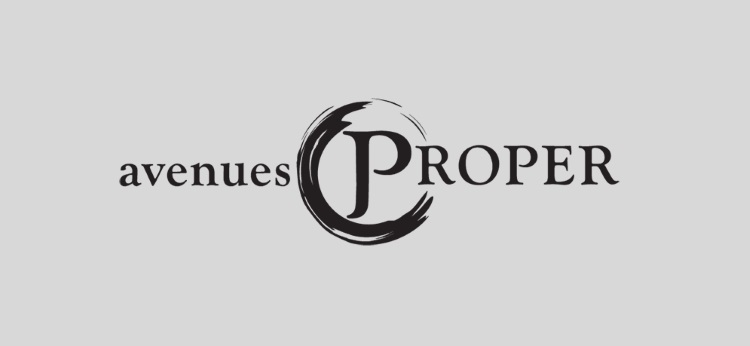 Avenues Proper – As we mentioned last week, Avenues Proper is also featuring a similar vertical tasting of Epic Elder Brett on February 25 at 6.00 p.m. Cost is $55 per person, which includes both food and beer. The menu for the evening is as follows:
First Course
* Warm Brussels sprout salad, wilted spinach, saffron-poached apple, sweet potato chips, cured egg yolk, and Gose-washed cheese
* paired with Release #2
Second Course
* Smoked and broiled mussels with turmeric aioli, trout roe, and zucchini pickles
* paired with Release #3
Third Course
* Goat cheese tart with a hazelnut crust and pickled fennel
* paired with Release #5
376 8th Avenue, Suite C, Salt Lake City, UT 84103
(385) 227-8628
www.avenuesproper.com
Hoof & Vine – Can't get enough Epic? Want to make it a trio? Hoof & Vine are also presenting a winter pairing dinner for the solstice tomorrow evening on January 21st. The four course meal includes: butter poached jumbo tiger prawn with ceviche vegetables paired with Pfeifferhorn Lager, and a H&V Wellington style beef tenderloin with mushroom duxelle filled puff pastry and a green peppercorn demi-glace paired with Cross Fever Amber Ale.
The dinner is priced at $35 and the optional beer pairing is $15. A full menu can be found here
7680 S Union Park Ave, Midvale, UT 84047
(801) 569-4645
https://www.facebook.com/Hoofandvine
BTG – Wine more your thing? Taste and explore the variants of Pinot over a four course meal and five wines with sommelier Louis Koppel as your host at SLC's premier wine bar. The event will be held Wednesday, January 28, 2015 from 7:00pm 10:00pm and in Koppel's own words, "These wines will dazzle" and are "a tremendous line up at a ridiculous value." Wine featured include:
Soter, Brut Rose, Willamette Valley, OR 2010 – special ordered, less than 5,850 bottles hand riddled and crafted from estate grown Pinot Noir (85%) & Chardonnay (15%)
Schlumberger, Les Princes Abbes Pinot Gris, Alsace, France, 2012
Faiveley, Clos de Myglands, Premier Cru, Burgundy France, 2011
Robert Sinskey, Pinot Gris Late, Los Carneros, CA 2012 , special order.
including others depending on DABC special order processing. The price for the evening of five wines and four course menu (courtesy of adjoining Caffe Molise, details TBA) is $60 per person.
Also keep your eyes peeled for an upcoming Caffe Molise Rosso release party for the one-of-a-kind, hand-crafted bottling made by Morgan Twain Peterson (Bedrock Wine Co.) for Fred Moesinger and Aimee Sterling and bottled as Caffe Molise.
63 West 100 South, Salt Lake City, UT 84101
(801) 359-2814
www.btgwinebar.com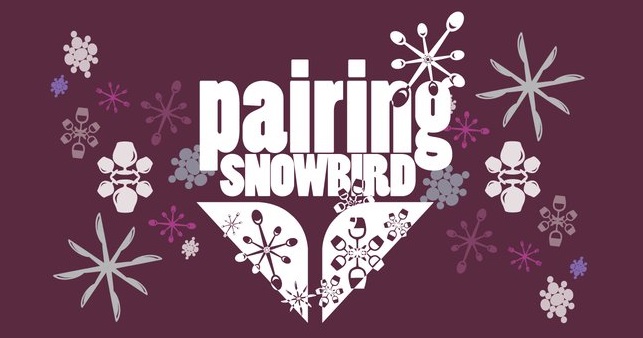 Snowbird – Rounding out the month, Snowbird's 'Pairing Snowbird' series of dinners welcomes Wasatch Brewery. On January 31st, Seven Summits (Snowbird Center, Level 2) hosts head brewmaster Justin Kingsford for a four course meal. The evening begins at 6.30 p.m. with a reception, the meal beginning proper at 7.00 p.m. The menu for the evening is as follows:
Reception
* Bitterballen with amber ale mustard
* Black Forest speck with caraway flatbread
* Braised fennel with red peppers & rye
* Panaché cocktail (Wasatch ghostrider white IPA & lorina authentic French lemonade)
* Wasatch evolution amber ale
First Course
* Mussels steamed in white label ale green pea purée and saffron
* Wasatch white label Belgian-style white ale
Second Course
* Baby arugula salad, polenta croutons, shaved gruyère, apple-a-day ale beet vinaigrette
* Wasatch apple-a-day apple ale
Third Course
* Dutch-style braised beef rouladen, devastator double bock-gingersnap sauce and golden potato purée
* Wasatch devastator double bock
Fourth Course
* Chocolate porter cake vanilla anglaise
* Beer float cocktail (Wasatch polygamy porter nitro & dulce de leche ice cream)
The cost for food is $59 with the beer pairing an optional $20 extra.
Hi, I'm Stuart, nice to meet you!  I'm the founder, writer and wrangler at Gastronomic SLC.  I'm a multiple-award winning journalist and have written in myopic detail about the Salt Lake City  dining scene for the better part of seventeen years.
I've worked extensively with multiple local publications from Visit Salt Lake to Salt Lake Magazine, not least helped to consult on national TV.   Pause those credits, yep, that's me! I'm also a former restaurant critic of more than five years, working for the Salt Lake Tribune.    I'm largely fueled by a critical obsession with rice, alliteration and the use of big words I don't understand.   What they're saying about me: "Not inaccurate", "I thought he was older", "I don't share his feelings".
Want to know more? This is why I am the way I am.
This article may contain content provided by one of our paid partners. These are some of the best businesses in Utah. For a list of all our current and past relationships see our
partnership history page
.