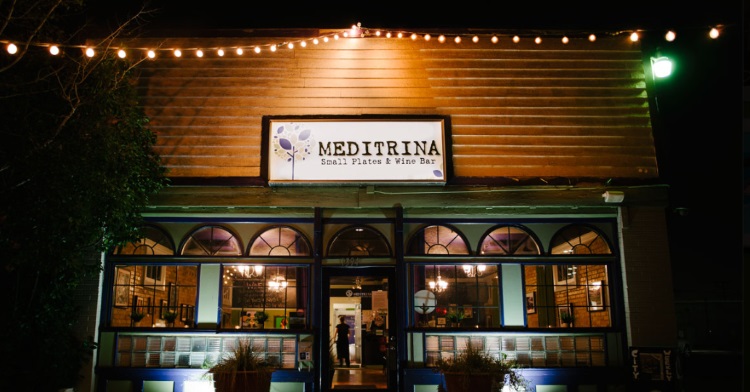 Meditrina – Winemaker Rick Longoria of Longoria Winery joins small-plates specialist Meditrina for an evening of four courses and four beautiful wines on Thursday, October 30 at 7:00 PM. The menu for the event is as follows
Course one
* Poached pear and arugula salad, pistachio vinaigrette
* Longoria Pinot Grigio
Course two
* Wild mushroom risotto cake, carrot nage, basil chantilly cream
* Longoria "Lovely Rita" Pinot Noir
Course three
* Coffee-rubbed strip steak, celery root puree, butternut squash agro-dolce
Longoria Tempranillo
Course four
* Gold Creek Farms Bleu, fig compote, and burnt Slide Ridge honey.
* Longoria Blues Cuvee
Reservations are required for the wine dinner which is priced at $40 for food and $30 for wine pairings. Call for reservations.
1394 SW Temple, Salt Lake City, UT 84115
(801) 485-2055
www.meditrinaslc.com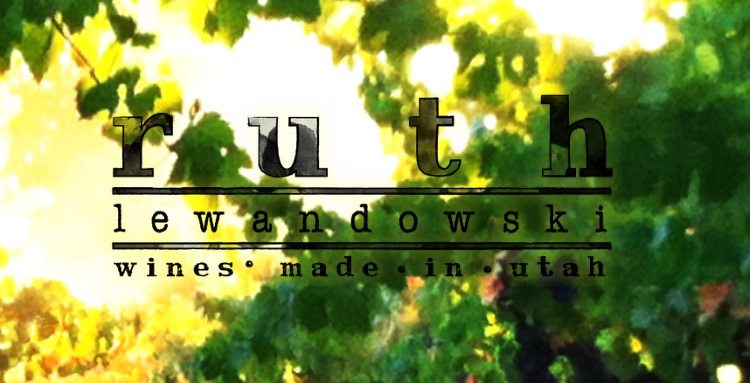 Ruth Lewandowski Wines – Through 2014, Pago has hosted an array of wine makers from Italy, Spain, Portugal, and California. Their final dinner of the summer/fall features their very own wine expert, wine maker and wine-vivant (I made that one up) – Evan Lewandowski. I'll hand it over to Evan who summed up the forthcoming event via email:
"As Harvest 2014 is coming to a close for Ruth Lewandowski and the new wines are SLOWLY finishing up fermentation and truly coming into their own, I get this amazing opportunity to come up for air, take a good look around and feel absolutely blessed. After 8 weeks of just barely keeping my eyes above the waves, I need a celebration. That is, of course, what 'harvest dinners' have always been about; Taking precious time to celebrate what has happened over the course of the seasons, from planting to picking, from budburst to harvest and the simple fact that you're still standing, is incredibly valuable, and in my opinion, one hundred percent necessary. I couldn't think of a better way to do this than with my Pago family, the Sargetakis family at Frog Bench Farm, and many of you that will join us there. This evening is also an occasion to celebrate the return of Boaz and Chilion, as you will be the first to get these, the final two releases from the 2013 vintage, in your glass. These two are crazy that goes without saying. I can honestly and humbly say, however, that these two wines most perfectly represent my heart for natural wine. I've never before seen such perfect fermentations, such graceful elevage and such absolute individualistic wines. Truly miraculous things. Zero additions whatsoever. These went into bottle completely naked (no preservative, no filtration) 4 months ago and really are phenomenons. We'll take some time to put each new 2013 next to their 2012 counterpart and honor both their overwhelming similarities and their perplexing differences. Each harvest brings something that is both familiar and altogether original, precisely what Ruth Lewandowski seeks to corral into each and every bottle and exactly what Pago loves to showcase on each and every plate that graces the table."
The wine dinner, On Sunday October 26th @ 5:30pm will be held at Frog Bench Farms. The menu is as follows:
Course one
* Salt Roasted Pear + Brussels leaves, fennel, Cabralese, quince turnover
* RUTH Lewandowski, Naomi, 2013
Course two
* Beet Spaetzle + rye crumb, king crab, house quark, preserved lemon
* RUTH Lewandowski, Feints, 2013
Course three
* Oven Roasted Mushrooms + poached egg, potato puffs, black garlic, grapefruit ash
* RUTH Lewandowski, Chilion, 2012 + 2013
Course four
* Venison + huckleberry mole, autumn hash, dried corn grits, cocoa
* RUTH Lewandowski, Boaz, 2012 + 2013
Course five
* Charming Beard Espresso Pot de Crème + whipped crème fraiche, juniper macaroons
Cost is $65 for food and $55 for wine. Only forty spots are available and reservations should be made via Evan directly at evan@pagoslc.com A credit card is needed to confirm the reservation.
Frog Bench Farms
2404 E Blaine Avenue, Salt Lake City, Utah 84108
Alamexo – Alamexo will be celebrating Dίas de los Muertos with a weekend of activities. The festivities will commence with a special "Viva la Vida" dinner on Thursday October 30th at 6:30 pm. Lisa Barlow, owner of Vida Tequila, joins Alamexo Chef Matthew Lake in presenting a family style dinner featuring award winning Vida tequila paired with traditional Oaxacan cuisine. The cost is just $50 per person for dinner and drinks – a screaming deal. The dinner will be served family style and includes:
* Guacamole Verde Con Pomegranate- Mexican avocados mashed with salsa verde cruda, chepiche & green apple; topped with fresh pomegranate seeds
* Ceviche Dorado– Line caught Mahi Mahi marinated in fresh citrus, dressed with roasted tomato & habanero; topped with cucumber, shaved radish & jicama
* Tamales De Pañuelo- Traditional handkerchief tamales steamed in banana leaf, pickled vegetables & salsa molcajete
* Mole Chatino Con Mariscos- Traditional Mole Chatino served with diver scallops, shrimp & crab albondigas.
* Mole Negro Con Puerco- Traditional Mole Negro served with pork carnitas & warm tortillas
* Bistek Con Recado De Semillas- Sliced Niman ranch hanger steak, seasoned with toasted chili seeds & spices.
* Tres Leches Con Rompope- Three milk cake flavored with rompope, topped with poached pears & candied pumpkin seeds
* Warm Churros
Then on Saturday November 1st at 11:00 am Chef Matthew Lake will teach the first in a series of quarterly cooking classes entitled "Introduction to the cooking techniques of Mexico." This is an opportunity to come learn the skills behind Alamexo's refined cuisine. At the end of the cooking class there will be the opportunity to enjoy a three course lunch highlighting the presented techniques. The cost will be $50 per person for the class and lunch.
Space is limited for both the tequila dinner and cooking class and reservations should be made by calling the restaurant direct.
268 S State St, Salt Lake City, UT 84111
(801) 779-4747
www.alamexo.com
Hi, I'm Stuart, nice to meet you!  I'm the founder, writer and wrangler at Gastronomic SLC; I'm also a former restaurant critic of more than five years, working for the Salt Lake Tribune.  I've worked extensively with multiple local publications from Visit Salt Lake to Salt Lake Magazine, not least helped to consult on national TV shows.
I'm a multiple-award winning journalist and have covered the Utah dining scene for the better part of fifteen years.   I'm largely fueled by a critical obsession with rice, alliteration and the use of big words I don't understand.   What they're saying about me: "Not inaccurate", "I thought he was older", "I don't share his feelings".  Want to know more? This is why I am the way I am.
This article may contain content provided by one of our paid partners. These are some of the best businesses in Utah. For a list of all our current and past relationships see our
partnership history page
.