If you're still looking to treat that special someone to a meal they won't forget this Valentine's day, time is still on your side. With a couple of weeks still left until the big night, now is the perfect time to grab a reservation for a spectacular meal. At the time of writing the following are some of the better looking options that have come across my desk. In every case reservations are always recommended, if you don't want to miss out.
Faustina
Faustina's executive chef, Billy Sotelo has been busy in the kitchen with love on his mind! Faustina will offer a special five-course menu to coax the shyest of diners into a romantic reverie. Chef Billy Sotelo will offer ONLY his five-course $50 menu on Valentine's Day. Suggested wine pairings in 2 oz. flights are available for an additional cost of $20. Reservations are highly suggested and can be made by calling (801) 746-4441.
Highlights from the menu include Kumamoto Oysters with Seaweed Salad and Sriacha and decadent King Crab stuffed Dover Sole. See our events page here for the full menu.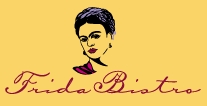 Frida Bistro
At Frida Bistro the slogan 'Frida Is For Lovers' runs all year, but is especially apt on Valentines. Frida's chefs will be offering a creative five course meal priced at $50 per person, or $70 with wine pairing. Choose Frida for your night of romance and you can sample plates such as Halibut a la Verzcruzana – Pacific Halibut with Olives, Crispy Capers, Forbidden Rice, Sundried Tomatoes, Red Onion, White Wine Sauce and Red Cabbage. A full menu listing is here on our events page.
Caffe Niche
Caffe Niche on 300 South is offering a special four-course Valentine's dinner filled with local meats, seasonal produce and fresh seafood. The cost is $50 per person. Chef / owner Ethan Lappé has created a special menu for lovers such as 10 day cured Duck Confit and braised Morgan Valley Lamb Shank. View the full menu of delicious options here. Reservations are required and can be made by calling (801) 433-3380
Oasis Cafe
Oasis Cafe has something special in store for lovers too this Valentine's with a special menu designed to titillate the senses. Chef Billy Sotelo will offer ONLY his four-course $40 menu on Valentine's Day. Reservations are highly suggested and can be made by calling (801) 322-0404.
Seared Scallops with Cauliflower Puree, Crispy Pancetta, Micro Greens, Blood Orange Gastrique is just one of many intriguing options. See our event listing here for the full menu.
Finca
Reservations are definitely recommended if you want to grab a table at what is sure to be a sell out night at Finca (801) 487-0699. This special set dinner is priced at $45 per person with wine pairings $35.
Treat your valentine to dishes such as Braised Pleasant Creek Ranch Short Rib, Fingerling Potatoes, Spicy Aioli amongst an exciting menu of small and large Spanish plates. See the full menu here on our event listing page.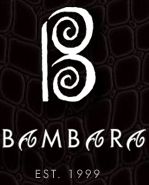 Bambara
In addition to a new winter dinner menu, Executive Chef Nathan Powers has created Valentine's specials that will be available from Thursday, Feb. 14 through Saturday, Feb.16. Pastry chef Rebecca Moore has also created a special decadent dessert perfect for sharing – a warm chocolate ganache cake with peanut butter Anglaise and peanut butter heart candy. Early reservations are recommended and can be made by calling (801) 363-5454.
Bambara, together with the adjacent Hotel Monaco Salt Lake City, is also asking guests to share their favorite "Romance Redemption " story on Twitter for a chance to win a dinner for two at Bambara along with a one-night stay at Hotel Monaco to redeem their past failures. Guests can submit (in a clean and playful tone) what romantic disaster took place in the past year that only an intimate dinner at Bambara and a night's stay at Hotel Monaco, Salt Lake's Guilty Pleasure, will make right. From Feb. 1 until Feb. 14 at midnight, guests can tweet their story to @BambaraSLC, using the hashtag #LOVEBambara. One winner will be chosen in a random selection by the restaurant and notified via Twitter.
Franck's
For those who are cursing their luck at being unavailable on the 14th, fear not. Franck's (and neighboring Tuscany) host their event a few days earlier, Monday February, 11th at 7:00pm. Join Chefs Franck Peissel, Adam Vickers, and Robert Perkins for a fantastic 4 course menu. Plus special guest Dan Ray from Union Heights and City Creek Rocky Mountain Chocolate Factory will present some of their finest chocolates. Seating is limited, call (801) 274-6264 for reservations. $80.00 per person.
Sous Vide Chicken with Crackling Goat Cheese, Beets, Parsnip, & Beet-Ginger Sauce is one luscious item from another delicious menu, listed in full here on our events page.
Cuisine Unlimited
Cuisine Unlimited
Or maybe you want to avoid the crowds altogether and curl up in front of the fire at home. You're in luck, Maxine Turner of Cuisine Unlimited is here to help. Cuisine Unlimited has created three options for in-home Valentine's dining: Cupid's Dinner, Hearts and Roses and Forget Me Not (vegetarian and gluten-free option).
"Valentine's Day is a holiday where we prepare many dinners for two." said Turner. "Our simple use of fresh herbs can liven up more than just dinner. From lavender and saffron to basil and rosemary, fresh herbs have long been known for their ability to arouse and electrify the senses. As do nuts such as almonds, which we have in our Rack of Lamb option. We like to end the evening by incorporating chocolate and honey, known to awaken and arouse and add the "wow" factor."
Cuisine Unlimited's Valentine's dinners are available starting at $26.75 per person with a minimum order for two people. The feast can be picked up from the Cuisine catering kitchens or delivery is available additionally. Order deadline is Tuesday, Feb. 12 at noon. 801-268-2332.
Cupid's Dinner – $33.00 per person
* Wild Berry & Flower Salad, Served with Champagne Vinaigrette
* Ciabatta Rolls with Sweet Butter
* Rack of Lamb with Almond Pesto Crust
Or
* Pepper Encrusted Beef Tenderloin, Herb Roasted Fingerling Potatoes, Spring Asparagus Bundles with Orange Ties
* Tiramisu
* Long Stemmed Chocolate Dipped Strawberries
Hearts & Roses Dinner – $26.75 per person
* Red & White Stripped Beet Salad, Served with Cara Cara Oranges & Burrata Cheese, Drizzled with a Balsamic Vinaigrette
* Petite Rolls with Herb Butter
* Chicken Wellington with Lemon Beurre Blanc, Almond Rice Pilaf, Baby Spring Vegetables
* Chocolate Diva Cake with
* Fresh Raspberries & Raspberry Coulis
Forget Me Not, Vegetarian & Gluten Free Option – $26.75 per person
* Mandarin Green Salad with Toasted Almonds & Jicama Hearts
* Served with Orange Vinaigrette
* Gluten Free Rolls
* Portobello Mushroom Torte topped with Fried Spinach, Herbed Mashed Parsnips, Medley of Spring Vegetables
* Chocolate Flourless Torte with, Fresh Raspberries & Raspberry Coulis
Hi, I'm Stuart, nice to meet you!  I'm the founder, writer and wrangler at Gastronomic SLC.  I'm a multiple-award winning journalist and have written in myopic detail about the Salt Lake City  dining scene for the better part of seventeen years.
I've worked extensively with multiple local publications from Visit Salt Lake to Salt Lake Magazine, not least helped to consult on national TV.   Pause those credits, yep, that's me! I'm also a former restaurant critic of more than five years, working for the Salt Lake Tribune.    I'm largely fueled by a critical obsession with rice, alliteration and the use of big words I don't understand.   What they're saying about me: "Not inaccurate", "I thought he was older", "I don't share his feelings".
Want to know more? This is why I am the way I am.
This article may contain content provided by one of our paid partners. These are some of the best businesses in Utah. For a list of all our current and past relationships see our
partnership history page
.