If you're headed down to the Vivint Arena, perhaps to watch the Utah Jazz or a catch a show – you might be wondering where you can grab a bite to eat and drink before hand. The following list of bars and restaurants are all within a brief walking distance of the arena in downtown SLC; less than a 10 minute walk and under half a mile. That means rain, snow or shine you can get to your game or show happy, fed and ready. We've listed the restaurants in order of proximity to the arena.
Mr Shabu
Mr Shabu is an all you can eat hot pot experience like no other in Utah. Every guest has their own table top pot, filled with bubbling broth of choice. From there you can add meat, seafood, veggies and sauces galore from the DIY buffet bar. Read our full review here.
How close is Mr Shabu to Vivint Arena? HallPass is a 4 minute walk (0.2 miles) away.
159 Rio Grande St, Salt Lake City, UT 84101
(801) 456-0273
mrshabu.com
HallPass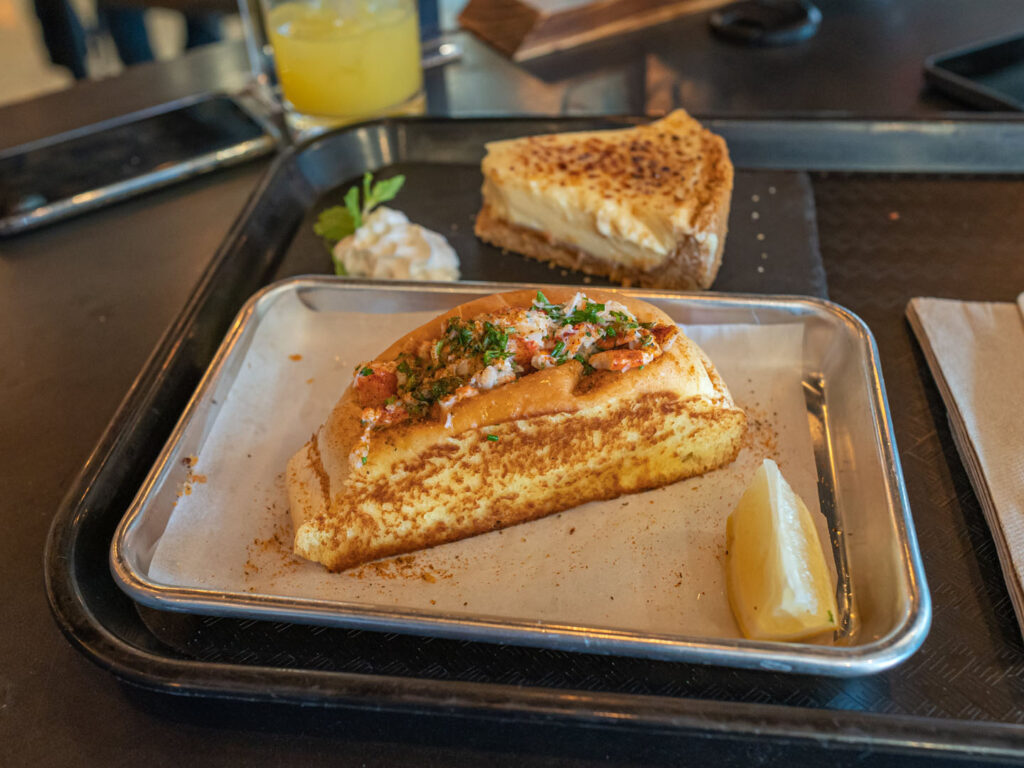 HallPass is a food hall concept on the South end of the Gateway shopping mall, just a couple doors West of Mr Shabu pictured above. There are seven or eight different food concepts in the hall; everything from seafood through burgers through hot chicken sandwiches. HallPass also has a full bar area where you can grab a drink before or after your trip to the arena.
How close is HallPass to Vivint Arena? HallPass is a 5 minute walk (0.2 miles) away.
153 S Rio Grande St, Salt Lake City, UT 84101
(801) 415-9886
hallpassslc.com
Flanker Kitchen And Sporting Club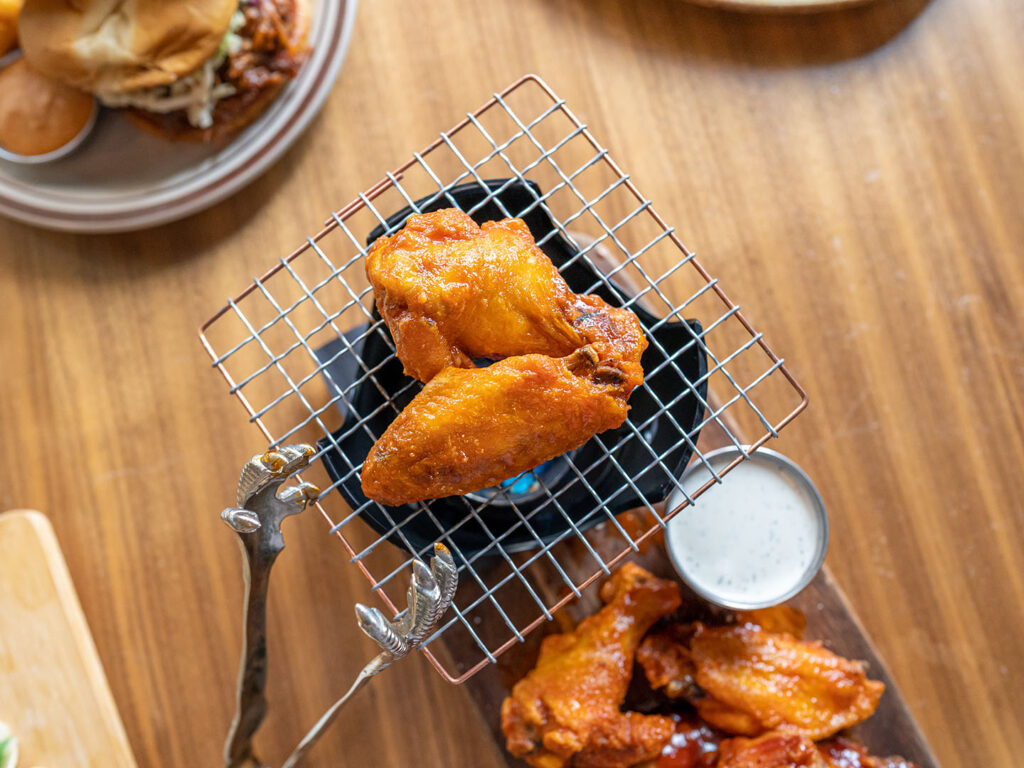 Flanker Kitchen And Sporting club is located on the North end of The Gateway. You can walk through the shopping mall directly, or steak in off of 4th West, just opposite the arena. The menu takes a familiar sports bar and brings a chef's touch to all the dishes. Whether it's house smoked ribs, wings served with table top burner or their stellar tacos – everything here is top notch. This would be our pick for the best pre/post game option, check out a recent story we wrote on the food here.
How close is Flanker to Vivint Arena? HallPass is a 5 minute walk (0.3 miles) away.
Chile-Tepin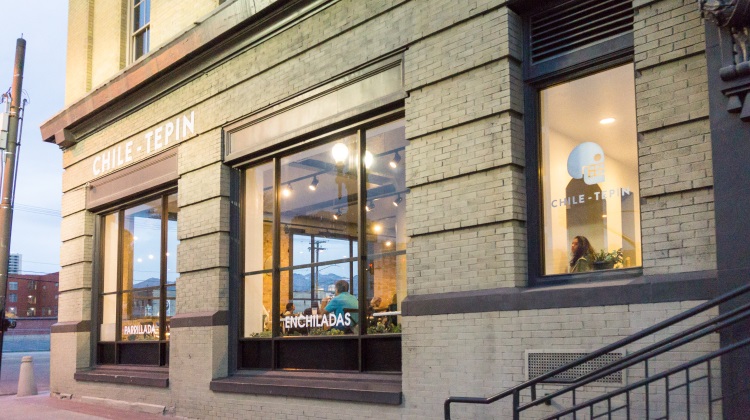 Chile-Tepin is one of the best Mexican restaurants in downtown Salt Lake City and is also handily within a few minutes walking distance to Vivint. Check out the huge molcajete bowls that will feed two!
How close is Chile-Tepin to Vivint Arena? HallPass is an 5 minute walk (0.3 miles) away.
307 W 200 S, Salt Lake City, UT 84101
(801) 883-9255
chile-tepin.com/home
Carson Kitchen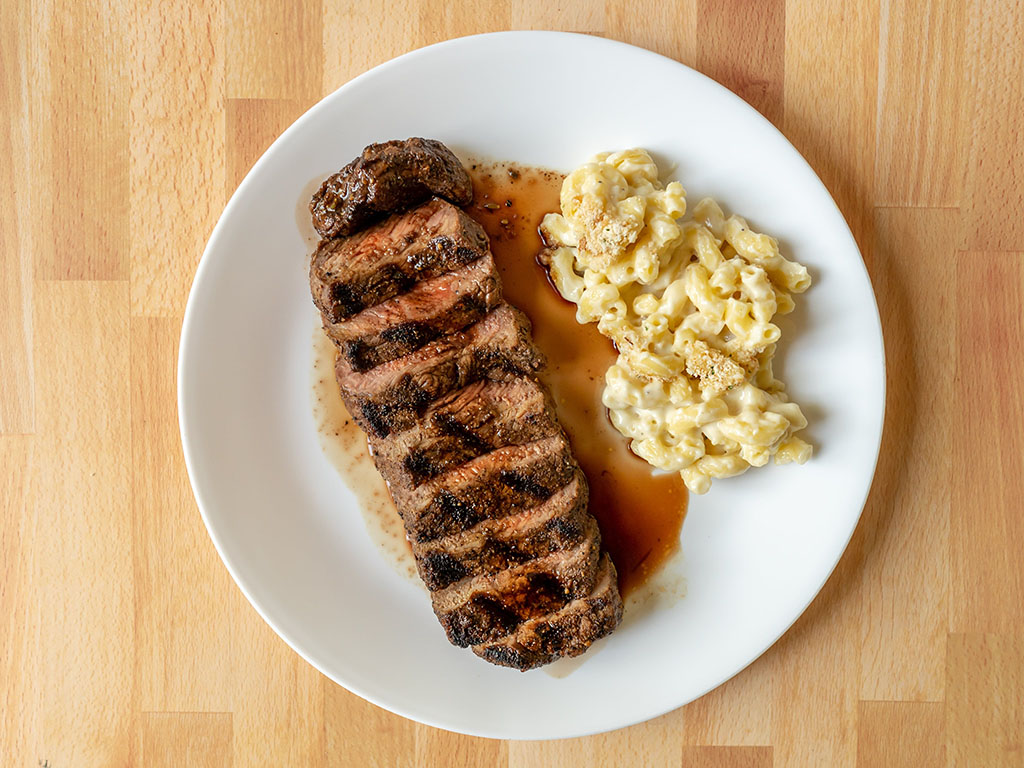 Imported direct from downtown Vegas, Carson Kitchen brings the same fun menu to the Beehive state. The menu is built for sharing and there's a full bar here with many local beers and craft cocktails. You can find our full write up on the restaurant here.
How close is Carson Kitchen to Vivint Arena? HallPass is an 8 minute walk (0.4 miles) away.
241 W 200 S, Salt Lake City, UT 84101
(385) 252-3200
carsonkitchen.com/slc/
Crown Burgers
Maybe you're looking for a simple, quick burger fix? Look no further than Crown Burgers just North of Vivint Arena. If you're new to the city you'll want to try their signature Crown Burger, one of the best in the city. Loaded with rich pastrami and finished with fry sauce – it's a Utah icon.
How close is Crown Burgers to Vivint Arena? Crown Burgers is a 12 minute walk (0.5 miles) away.
118 N 300 W, Salt Lake City, UT 84103
(801) 532-5300
crown-burgers.com
Hi, I'm Stuart, nice to meet you!  I'm the founder, writer and wrangler at Gastronomic SLC; I'm also a former restaurant critic of more than five years, working for the Salt Lake Tribune.  I've worked extensively with multiple local publications from Visit Salt Lake to Salt Lake Magazine, not least helped to consult on national TV shows.
I'm a multiple-award winning journalist and have covered the Utah dining scene for the better part of fifteen years.   I'm largely fueled by a critical obsession with rice, alliteration and the use of big words I don't understand.   What they're saying about me: "Not inaccurate", "I thought he was older", "I don't share his feelings".  Want to know more? This is why I am the way I am.
Our sponsors and this page
This page may contain information about one of our sponsors. We only work with the very best businesses in the state, and routinely turn down offers to work with businesses we don't enjoy. If we can't hand on heart recommend them - they can't be a sponsor.
At this time we have the following sponosrs: Avenues Proper, BGR Sugar House, BTG, Caffe Molise, Craft by Proper, The Dough Miner, Downtown Alliance, Feldman's Deli, Flanker, Garage On Beck, Hearth And Hill, Hill's Kitchen, Kao Thai, Kin Sen Asian Noodle Bar, Kyoto, Laziz Kitchen, Log Haven, Oasis Cafe, Pirate O's Gourmet Market, Proper Brewing, Proper Burger, Scion Cider Bar, SLC Eatery, Squatter's Downtown Salt Lake City, Stoneground Italian Kitchen, Urban Hill, Wasatch Brew Pub Sugar House, Whiskey Street, White Horse.
I encourage you to Google any of our sponsors and see the stellar reviews on multiple sites that they enjoy. For a list of all our current and past relationships see our partnership history page.