Log Haven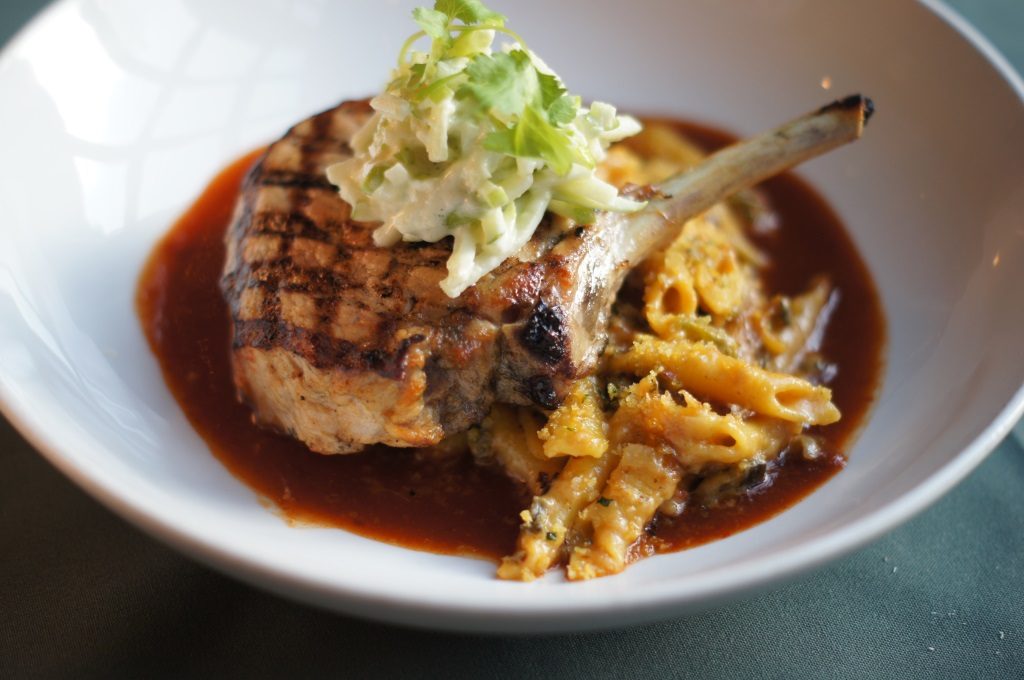 Log Haven is the grandaddy of romantic restaurants in SLC. The whole history of this restaurant is one of love; built initially as a gift and nestled in the beautiful Millcreek Canyon. In later years the building was purchased and renovated as a labor of love to restore the facility and grounds to its former glory. The rustic mountain cuisine and romantically lit interior make this SLC's must go romantic restaurant.
6451 Millcreek Canyon Rd, Salt Lake City, UT 84109
(801) 272-8255
log-haven.com

Caffe Molise / BTG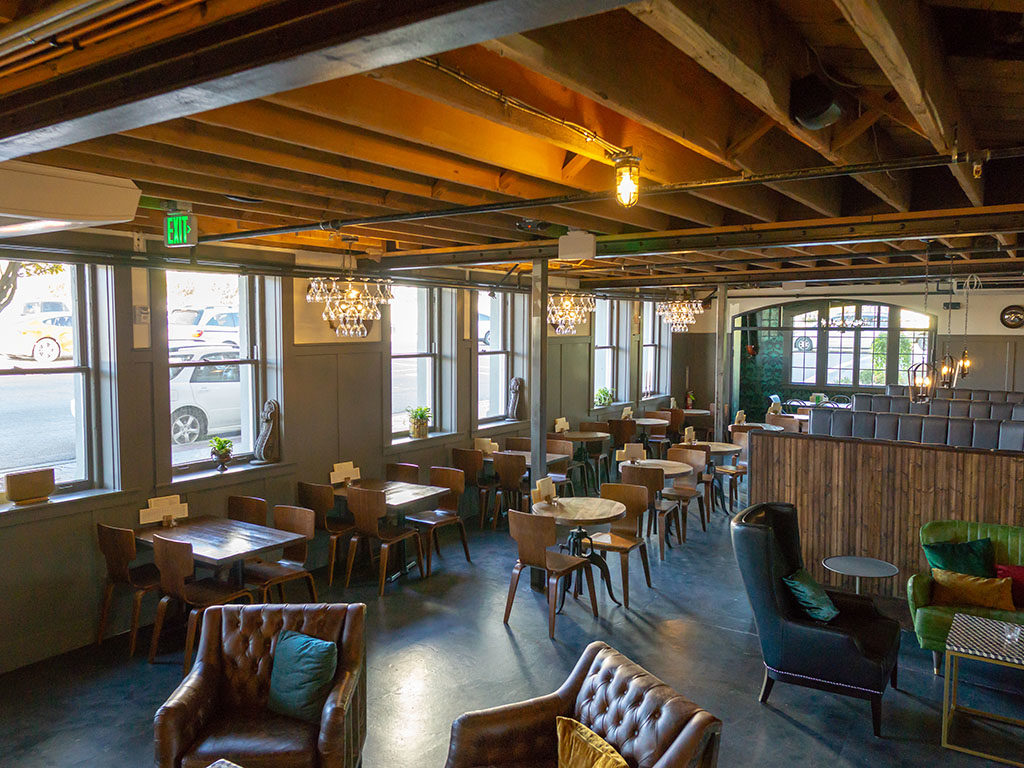 Start with dinner at Caffe Molise, of of the best Italian restaurants in the valley; then afterwards head downstairs for elegant drinks at BTG Wine Bar; offering more than 50 wines by the glass.
404 S W Temple, Salt Lake City, UT 84101
(801) 364-8833
caffemolise.com

Current Fish & Oyster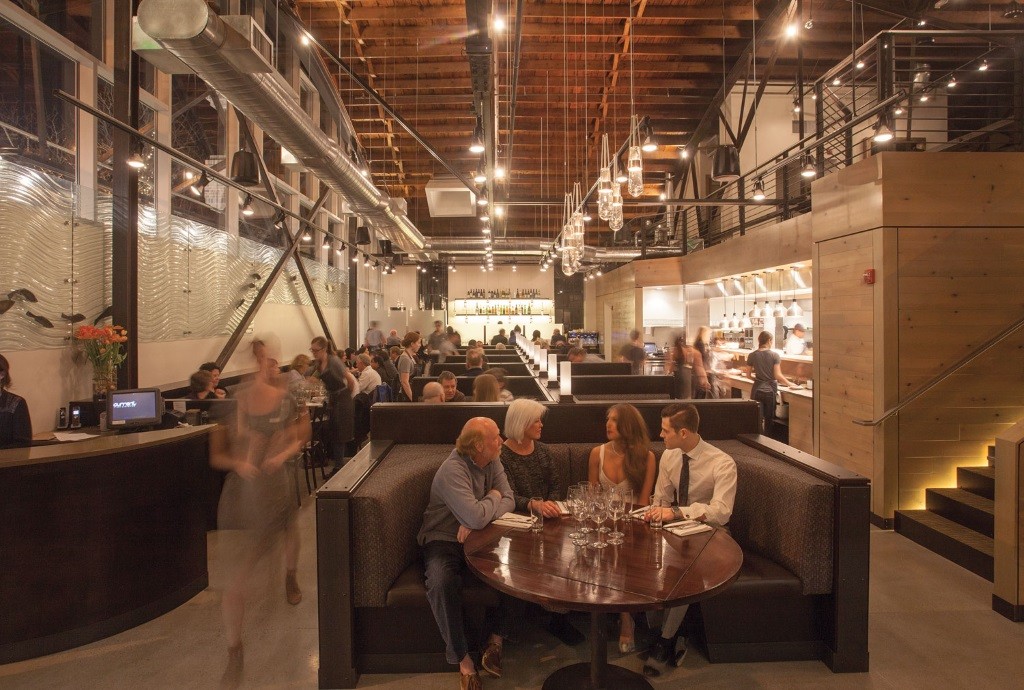 This downtown destination restaurant is sure to put a smile on your partner's face. The chic space, talented kitchen team, and bountiful menu of seafood makes for one of the best celebratory spots in the city.
279 E 300 S, Salt Lake City, UT 84111
(801) 326-3474
currentfishandoyster.com


Freshies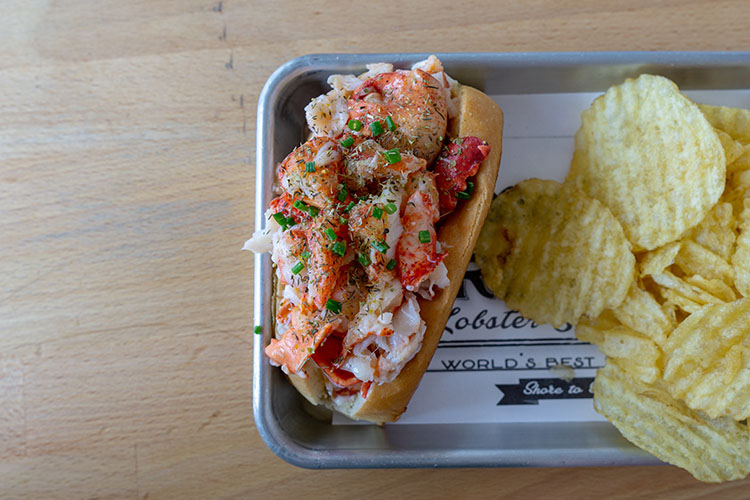 These next two choices are more about the dish than the destination. For example – nothing says I love you like lobster; and the lobster rolls doused in butter and mayo at Freshie's Lobster say I love you A LOT!
356 E 900 S, Salt Lake City, UT 84111
(801) 829-1032
freshieslobdsterco.com

Feldman's Deli
Or perhaps that special person in your life is more carnivore than seafood lover – if so head to Feldman's for their mountainous half pound monsters. Pastrami, corned beef, turkey, you name it, it comes piled high and proud.
2005 E 2700 S, Salt Lake City, UT 84109
(801) 906-0369
feldmansdeli.com
Valentines Day 2019 Specials
Here are all the Valentine's Day 2019 specials we currently know of. We will add more and more so check back.
Trestle Tavern
Valentine's Day 4-Course Dinner at TRESTLE TAVERN
Wednesday Feb 14th. $45 food, $25 wine pairings (optional) + tax & 20% service.
Join us for a four-course dinner, and optional wine pairings, at Trestle Tavern on Valentine's Day. We'll be accepting reservations for parties of all sizes. Our small dining room will fill quickly, so reserve your spot now.
https://www.trestletavern.com/valentines2019

Pago
Five-Course Dinner Tasting Menu. Thursday Feb 14th. $85 food, $40 wine pairings (optional) + tax & 20% service

We believe in using the magic of food and wine to transform an evening into something memorable. Our chefs have crafted an exquisite five-course tasting menu to celebrate with your special someone. We're also offering (optional) hand-selected wine pairings to complement your meal. Our dining room fills quickly, reserve your spot now.
https://www.pagoslc.com/newsevents/#overview

George
Thursday Feb 14th. $45 food, $32 wine pairings (optional) + tax & 20% service.

Ancient romans considered February 14th "feast day" and we think celebrating Valentine's Day over great food and drink is a perfect way to celebrate love. Our chefs have created an incredible 4-course dinner tasting menu for a memorable and romantic evening out, plus (optional) hand-selected wine pairings. Reserve your spot now. 
https://www.georgeslc.com/valentines2019


Franck's
Chef Robert Perkins has done it again, and has
created a special 5 Course Menu just for this day!
1st Course
Chilled Amberjack Conserva/ Black Banana Miso/ Mint/
Sushi Rice/ "Red Goddess" Vinaigrette/
Ginger Mustard Seed/ Dehydrated Kimchee
2nd Course
Drake's Goat Cheese & Wild Rocket Burgoo/
Chorizo-Beet Conserva/ Sea Salt Pine Nut/
Blood Orange Molasses/ Arugula Blossom
3rd Course
Lemon Grass Snake River Farms Pork Secreto/
Wakame Seaweed & Fermented Potato Salad/
Anise Tonkatsu Broth/ Fennel Soubise/ Fried Shallot
4th Course
Prime Beef Chateaubriand/ Mirepoix Curd/ Spice Roast Carrot/
Grilled Napa Cabbage/ Balsamic Beef Fat Jus/
Hazelnut Dukkah/ Aerated Beef Tallow/ Fried Parsley
5th Course
Brown Butter Financier/ Lavender-Huckleberry Preserve/
Brown Butter Mascarpone/ Candied Almond/
Chervil – Muscatel Vinegar Reduction
$85.00 per person (Tax and Gratuity not Included)
Table X
We will be offering a 7 course tasting menu ($85, vegetarian menu will also be available) with an optional four wine pairing ($35) or four non alcoholic beverage paring ($20). We will only be offering this tasting menu for New Years Eve, no a la carte options will be available. Please notify us of any food allergies or restrictions when making a reservation. We look forward to seeing you!
We will require a credit card to hold all reservations for this evening only, and in the event of a no show or last day cancellation there will be a fee of 50% of the tasting menu cost. Please contact the restaurant if a cancelation is needed.

Our sponsors and this page
This page may contain information about one of our sponsors. We only work with the very best businesses in the state, and routinely turn down offers to work with businesses we don't enjoy. If we can't hand on heart recommend them - they can't be a sponsor.
At this time we have the following sponosrs: BTG, Caffe Molise, The Dough Miner, Downtown Alliance, Feldman's Deli, Flanker, Garage On Beck, Hearth And Hill, Hill's Kitchen, Kao Thai, Kin Sen Asian Noodle Bar, Kyoto, LemonShark Poke, Log Haven, Oasis Cafe, Pirate O's Gourmet Market, SLC Eatery, Squatter's Downtown Salt Lake City, Stoneground Italian Kitchen, Urban Hill, Wasatch Brew Pub Sugar House, Whiskey Street, White Horse.
I encourage you to Google any of our sponsors and see the stellar reviews on multiple sites that they enjoy. For a list of all our current and past relationships see our partnership history page.