Looking for the most romantic restaurants Salt Lake City has, to treat that special someone in your life? We've got you covered with our four favorite picks around town.
1 – Log Haven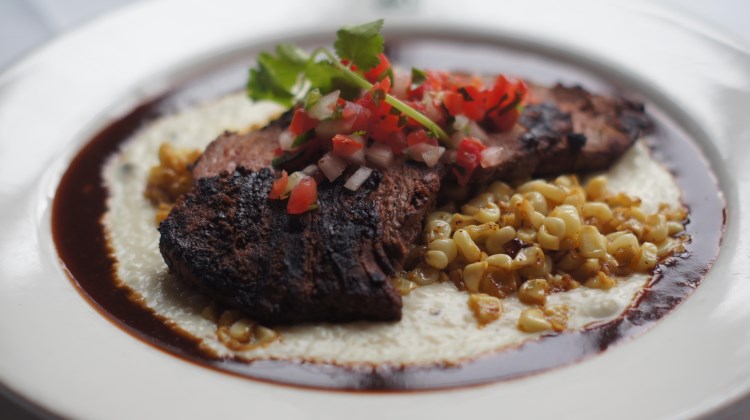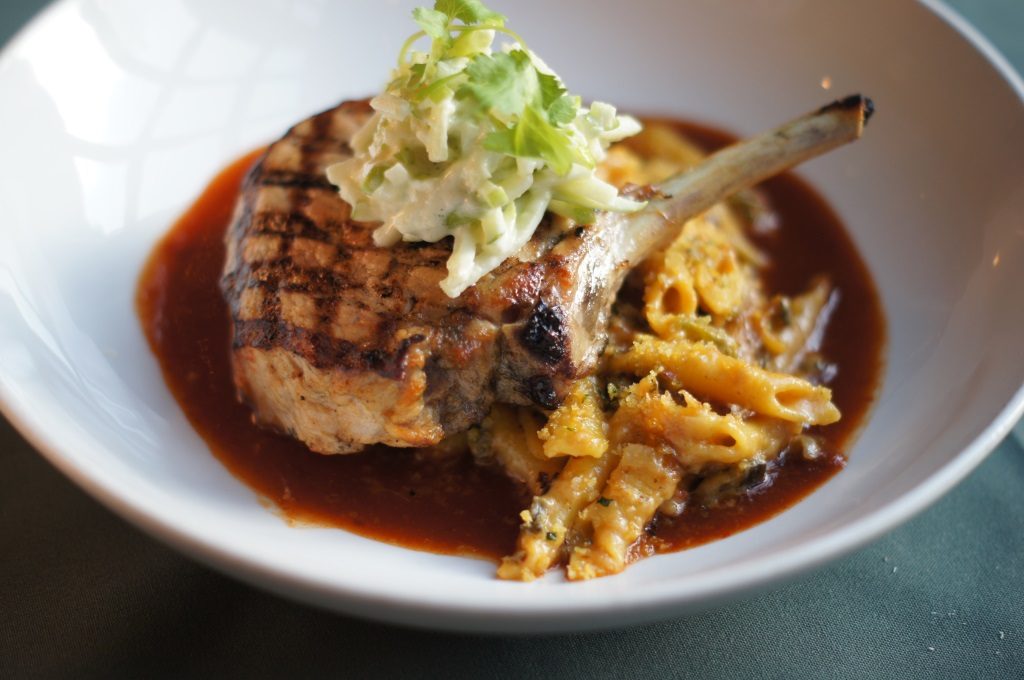 One of the most romantic restaurants Salt Lake City affords – heck even Utah and the mountain West – is located just four scenic miles up Millcreek canyon. There you will find the spectacular Log Haven restaurant.
The restaurant can trace romance right back to its creation in 1920. Salt Lake steel magnate L.F. Rains created the mountain retreat as an anniversary gift for his wife. Rains' eye popping creation sits amongst flowing waterfalls, wildlife and soaring trees.
Margo Provost purchased Log Haven in 1994 and embarked on a refurbishment program that led to today's grand restaurant, popular with wedding parties and romancing couples alike. Log Haven features an expansive main dining room that floods with natural light and mountain vistas before switching to flickering candlelight as the sun sets. In warmer months, dine al fresco on the secluded patio space and take in the wonderful mountain atmosphere: gently swaying trees and trickling waterfalls your backdrop to dinner.
Chef Dave Jones' cooking embraces the rustic setting with a dash of Southwestern spice and flair. Keep an eye out for sublime dishes like Achiote Grilled Calamari with salsa verde, fresno peppers and onions, crisp tortillas, lime aioli or Tea Brined Duroc Pork Tenderloin with hazelnut – apricot quiona pilaf, roast winter squash, huckleberry gastrique. The hand curated wine list and well drilled service team also means that every meal at Log Haven is one to remember.
6451 E Millcreek Canyon Rd, Salt Lake City, UT 84109
(801) 272-8255
www.log-haven.com
2 – Urban Hill
Urban Hill is one of downtown Salt Lake's most elegant and sophisticated spots. The restaurant sports a modern design with a variety of seating, bar through cozy leather sofas to snuggle in with your special other. The menu is New American, a seasonally shifting array of veggies, meats and seafood. You can see our full first look in this story.
510 S 300 W Unit 100, Salt Lake City, UT 84101
(385) 295-4200
urban-hill.com
3 – RIME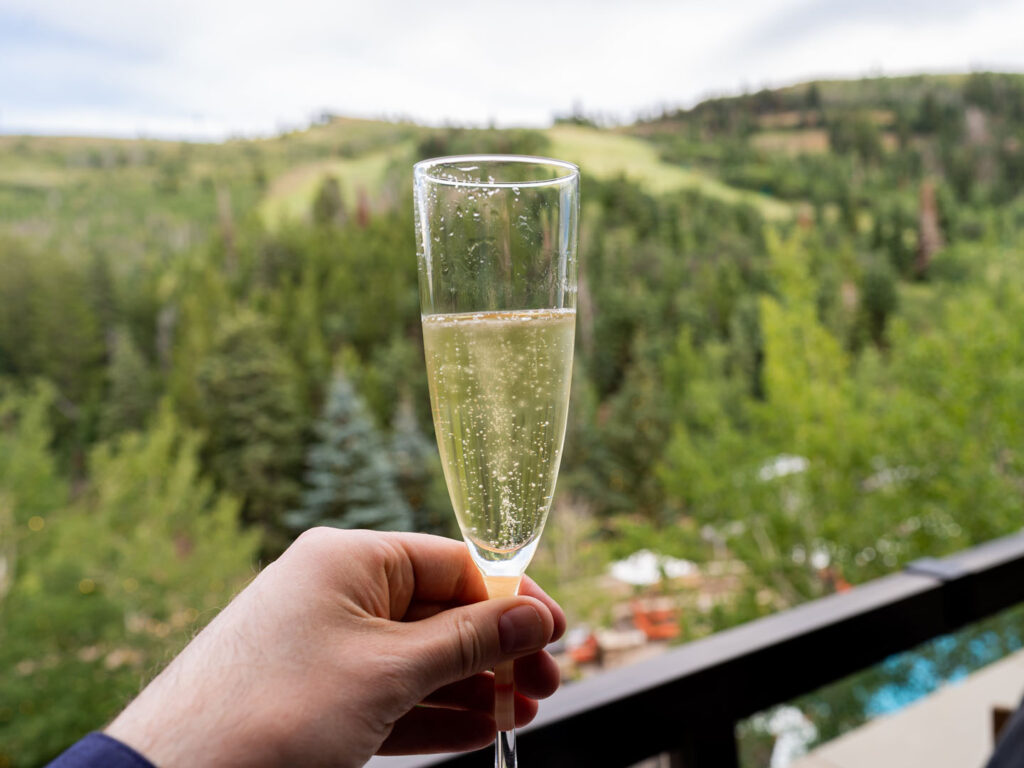 If you want the most scenic view of any Utah restaurant – you just found it at this Deer Valley fine dining destination. A steak house at the core, but one executed with prevision and aplomb. Start with champagne, sabered table side if you wish, before moving onto some of the best steaks and seafood in the whole state. Here's a story about an experience we enjoyed in 2022.
2300 Deer Valley Dr E, Park City, UT 84060
(435) 940-5760
srdvdining.com/dining/rime
4 – Eva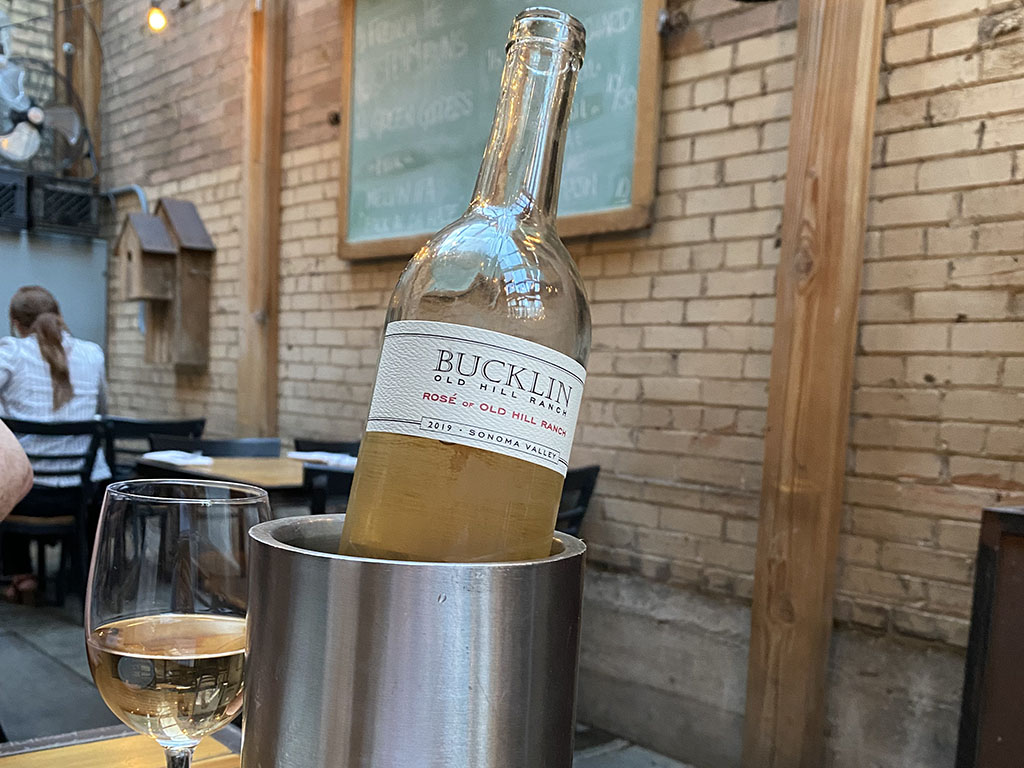 This cosy spot on downtown's Main Street is a perfect date night setting. Order up a glass of something festive and then share a selection of small plates from a menu that regularly rotates with seasonal specials.
The restaurant space is on the smaller side and the volume can get louder later at night, but amid the flickering candlelit tables, it can be surprisingly intimate.
317 Main St, Salt Lake City, UT 84111
(801) 359-8447
evaslc.com
5 – Current Fish & Oyster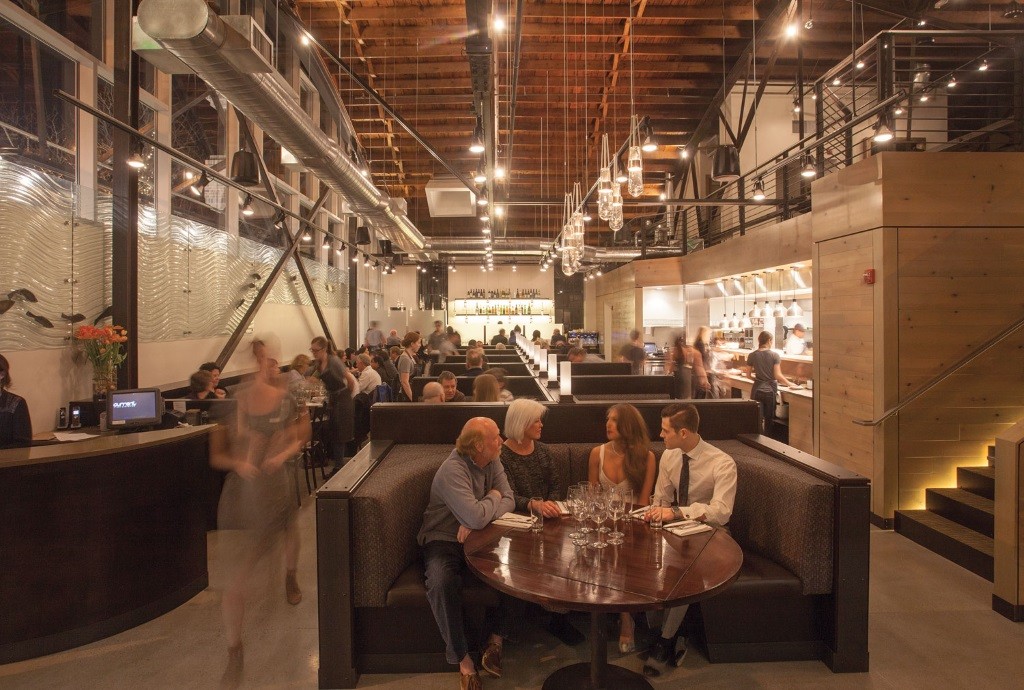 We guarantee you'll score plenty of kudos with your special other by booking a table at this chic downtown SLC seafood spot. Towering seafood platters, fresh daily specials, dapper and stylish service – plus a full bar with cocktails, beer and wine. If you want to say I love you, this destination restaurant will underline your point.
279 E 300 S, Salt Lake City, UT 84111
(801) 326-3474
currentfishandoyster.com
6 – BTG Wine Bar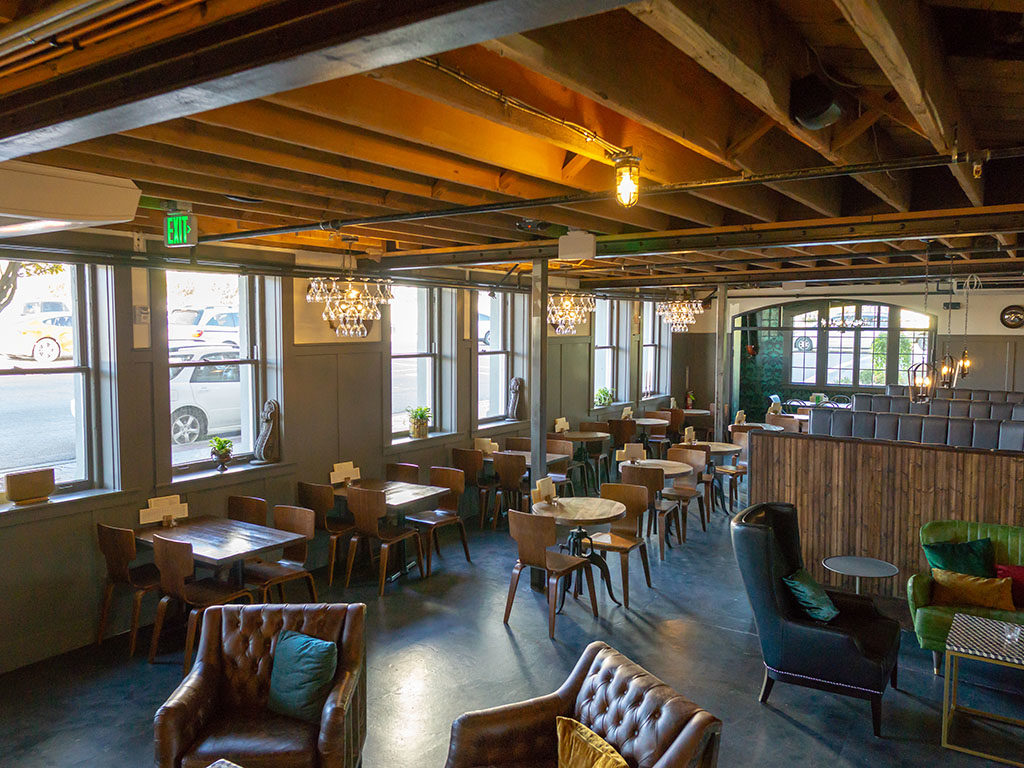 As soon as the sun goes down, BTG wine bar in Salt Lake City is filled with the flickering of candles and the clining of wine glasses. The subtle space is the perfect spot to hang out with your partner and share a glass or bottle of something special. Food is served courtesy of the adjoining Caffe Molise – an Italian eatery that's a stalwart of the Salt Lake dining scene.
63 W 100 S, Salt Lake City, UT 84101
(801) 359-2814
btgwinebar.com
7 – Caffe Molise
Speaking of which, you'll find Molise upstairs from BTG. The elegant wood paneled space is home to some of the best Italian food in the city.
404 S W Temple St, Salt Lake City, UT 84101
(801) 364-8833
caffemolise.com
8 – Pago On Main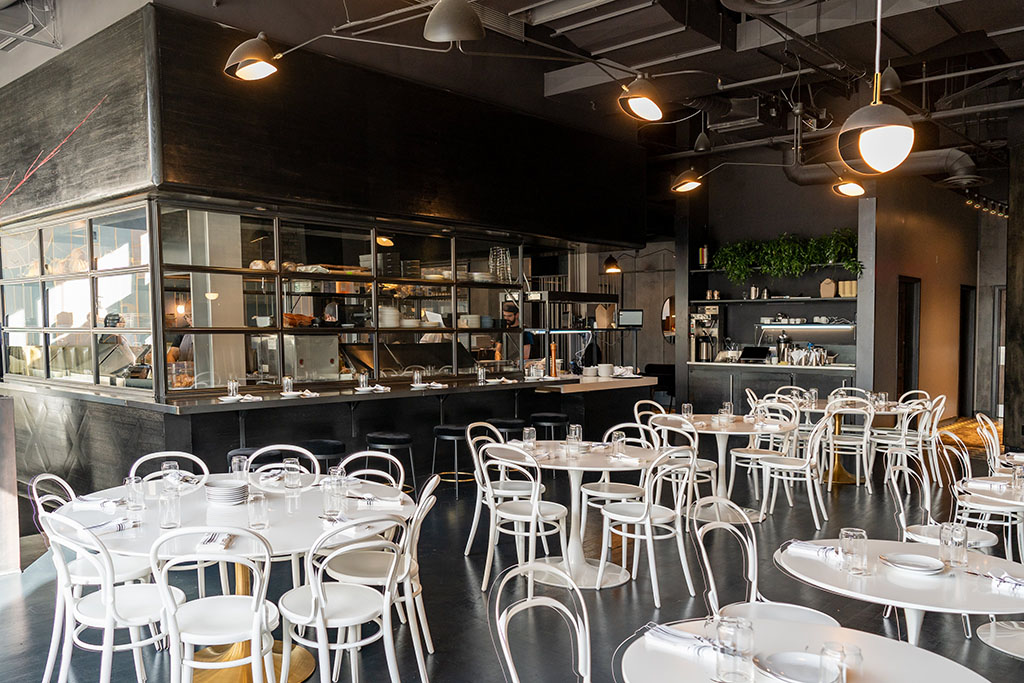 The downtown outpost of Scott Evans' Pago, can be found on buzzing Main Street. The menu follows in the footsteps of the original 9th and 9th farm to table approach – with plenty of shareable plates, and as any Evans' restaurant – fantastic wines.
341 S Main St, Salt Lake City, UT 84111
(801) 441-2955
pagoslc.com
9 – Copper Common
This cozy bar is the perfect place downtown to share an intimate drink or two with that special person. As well as classic and creative cocktails, natural wines and local beers – there's a savvy line up of small plates that are perfect for sharing.
111 E Broadway Suite 190, Salt Lake City, UT 84111
(801) 355-0543
coppercommon.com
10 – The Tree Room
The Tree Room is the premier dining destination at Robert Redford's exclusive Sundance resort – named for the actual in situ tree around which the restaurant dining room is built. The space glows with warmth and features unique pieces from Robert Redford's own Native American art collection.
The Tree Room's elegant menu includes mountain inspired cuisine such as Lamb Belly ($16, honey lavender, brussels sprouts, pears and chickpea) and Elk Loin ($46, sunchokes, huckleberry soubise, cipollini onions and pumpkin).
8841 Alpine Loop Scenic Byway, Sundance, UT
(801) 223-4200
www.sundanceresort.com
Our sponsors and this page
This page may contain information about one of our sponsors. We only work with the very best businesses in the state, and routinely turn down offers to work with businesses we don't enjoy. If we can't hand on heart recommend them - they can't be a sponsor.
At this time we have the following sponosrs: BTG, Caffe Molise, The Dough Miner, Downtown Alliance, Feldman's Deli, Flanker, Garage On Beck, Hearth And Hill, Hill's Kitchen, Kao Thai, Kin Sen Asian Noodle Bar, Kyoto, LemonShark Poke, Log Haven, Oasis Cafe, Pirate O's Gourmet Market, SLC Eatery, Squatter's Downtown Salt Lake City, Stoneground Italian Kitchen, Urban Hill, Wasatch Brew Pub Sugar House, Whiskey Street, White Horse.
I encourage you to Google any of our sponsors and see the stellar reviews on multiple sites that they enjoy. For a list of all our current and past relationships see our partnership history page.