Fried food – sometimes it's the only way to deal with *that* kind of day. Golden brown, crispy, bubbling hot calories. They fill that comfort food spot in a way that nothing else can. With that in mind, here are some of our favorite ways to indulge the craving when the mood hits. Some of the best fried food you can find in Utah restaurants.
HSL – fried chicken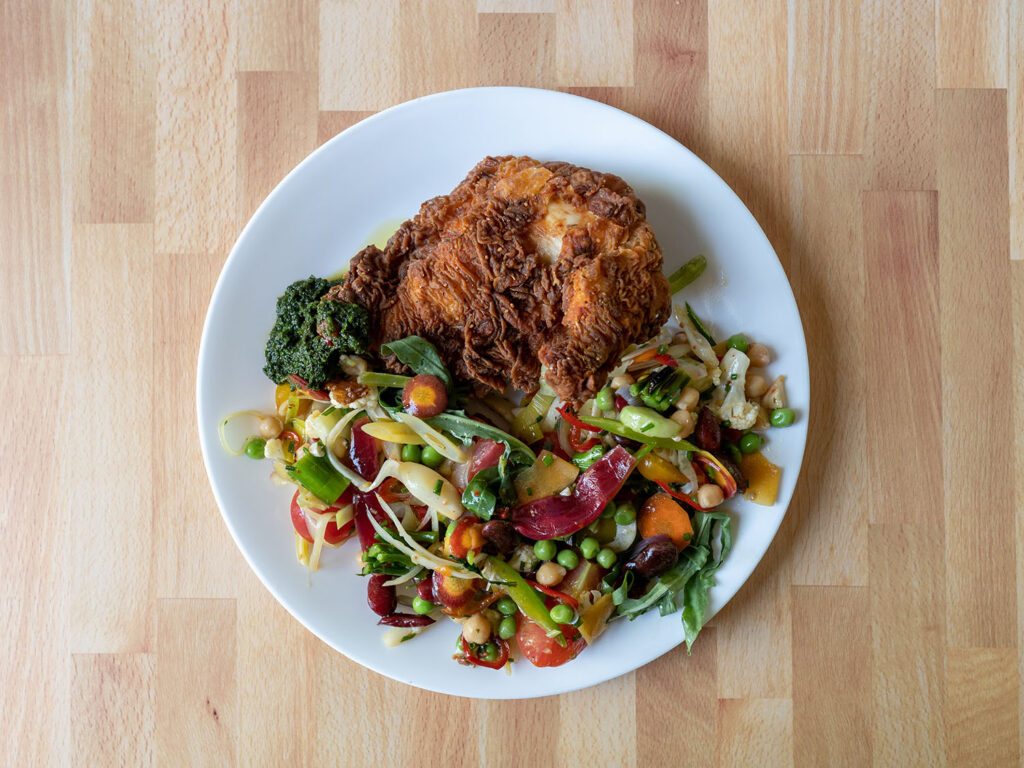 The larger seasonal dish is always in flux, but the fried chicken part of this one ay downtown HSL is always perfect. Big, hefty crunch fried chicken. If this isn't the best in Utah, I don't know what is.
18 E 200 S, Salt Lake City, UT 84111
(801) 539-9999
hslrestaurant.com
The Pearl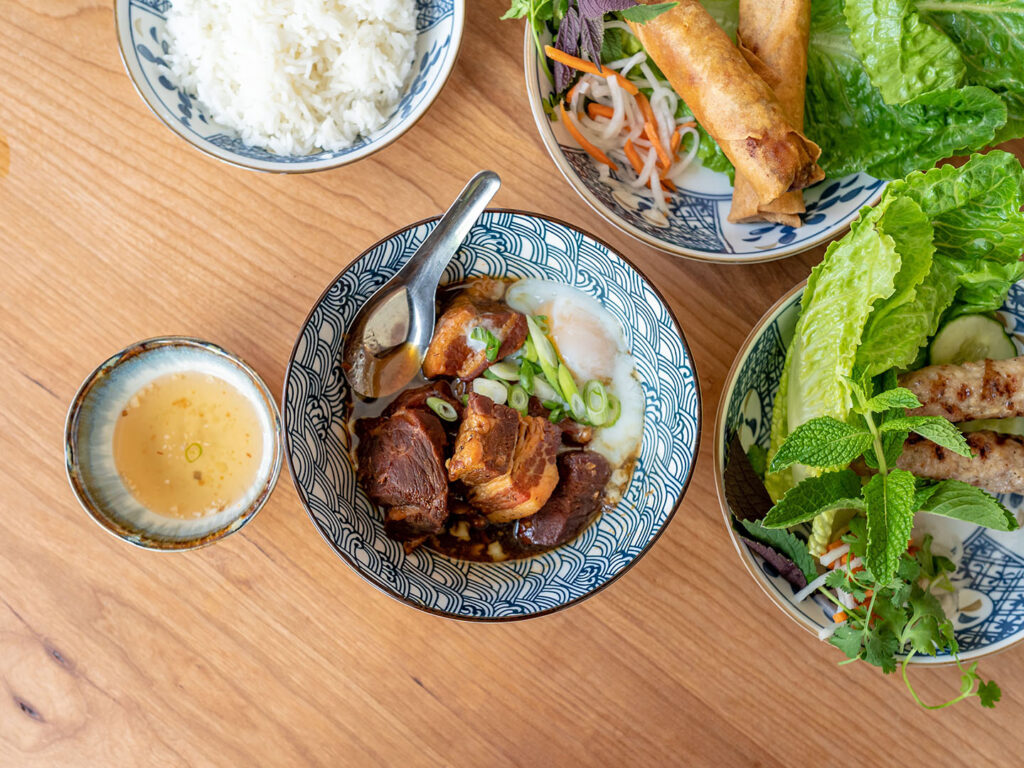 The Vietnamese street food of chef Tommy Nguyen takes center stage at The Pearl. The Central 9th spot features a rotating menu of small bites as well as a craft cocktail menu that competes with the best in town; as you would hope it does, coming from some of the same team as downtown SLC's Alibi. The egg rolls are the best in Utah, there I said. You can read our full first look at The Pearl here.
917 200 W, Salt Lake City, UT 84101
SOMI – chicken wings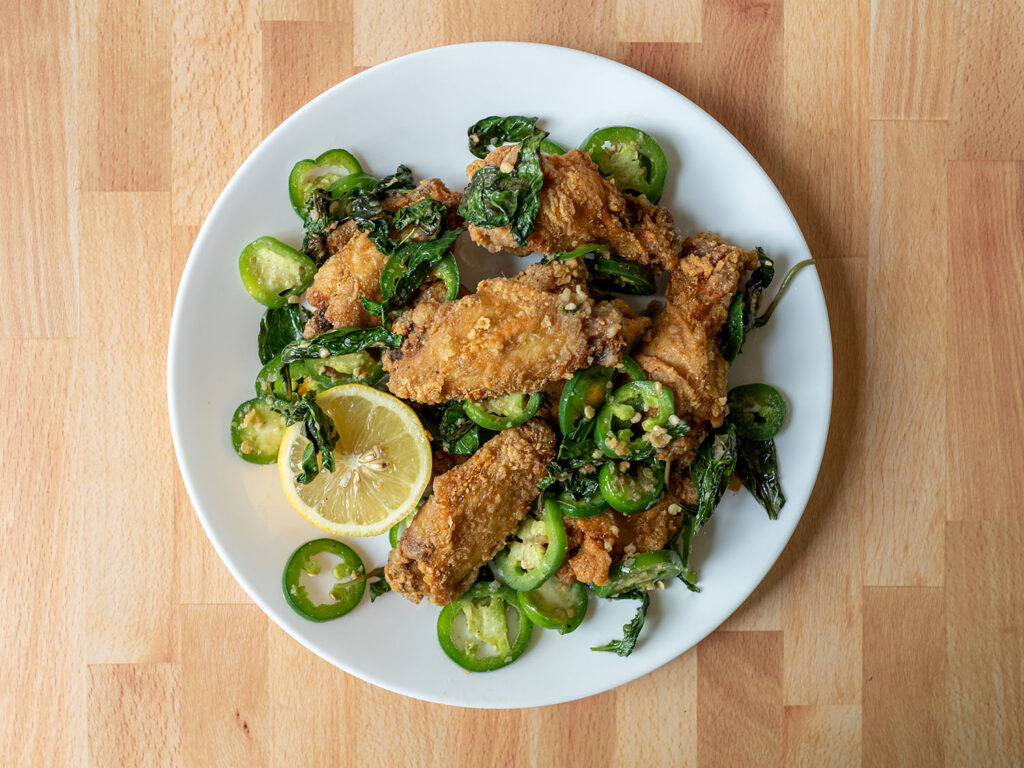 Another best? How does best chicken wing in the whole state of Utah sound to you? I will stand by this one until my grave. SOMI's wings come seasoned with a flurry of Thai basil, crispy garlic and jalapeño and a generous salt seasoning. These are perfect every single time.
1215 Wilmington Ave Suite 100, Salt Lake City, UT 84106
(385) 322-1158
somislc.com
Wastach Brew Pub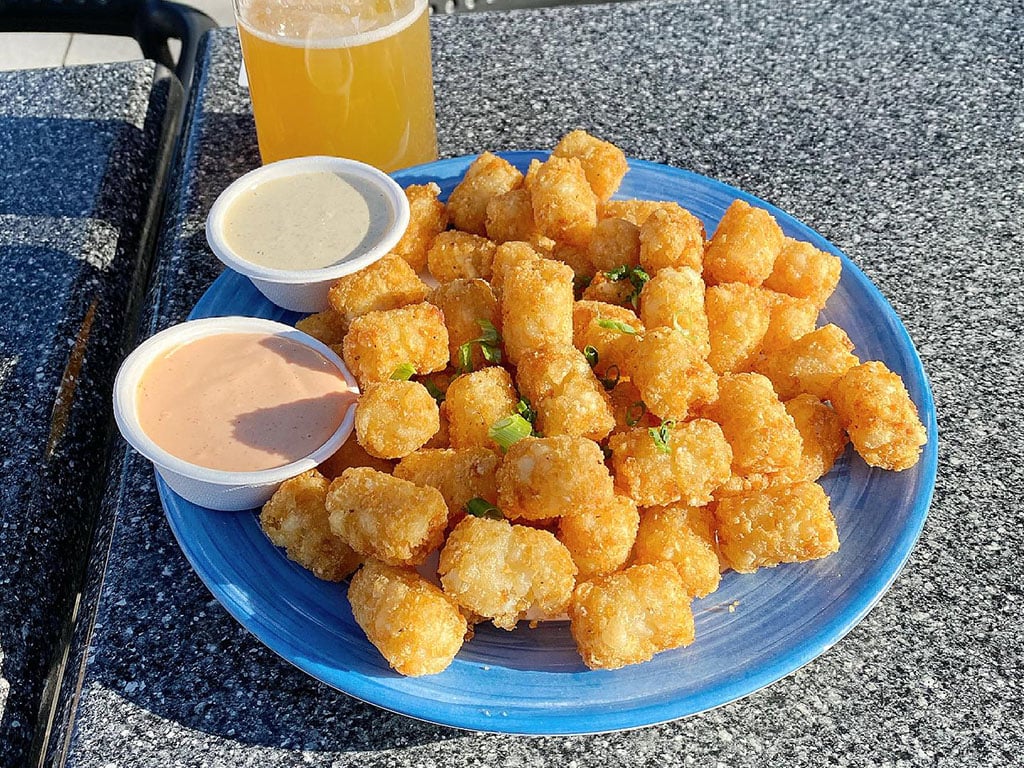 Need some veggies with all that fried chicken? head to Sugar House and snag these tater tots. They don't try to re-invent the wheel, and offer just what you need when you want to dunk hot fried potato in creamy sauce.
2110 Highland Dr., Salt Lake City, UT 84106
(801) 783-1127
wasatchbeers.com
Mr Charlie's Chicken Fingers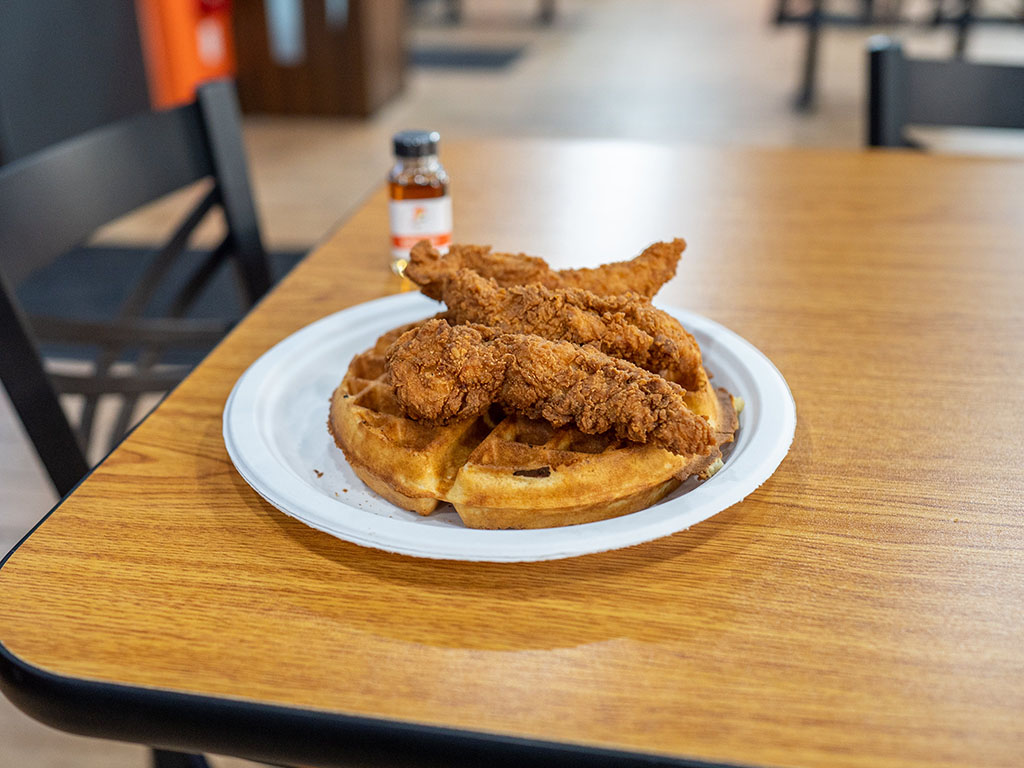 No one does chicken tenders better than Mr Charlie's, with locations in Draper and Murray. These tenders are the opposite of the frozen garbage you pull from the freezer and microwave. These offer big, juicy bites with a thick crunchy batter.
554 W 4500 S, Murray, UT 84123
(801) 803-9486
mrcharlieschickenfingers.com
Grid City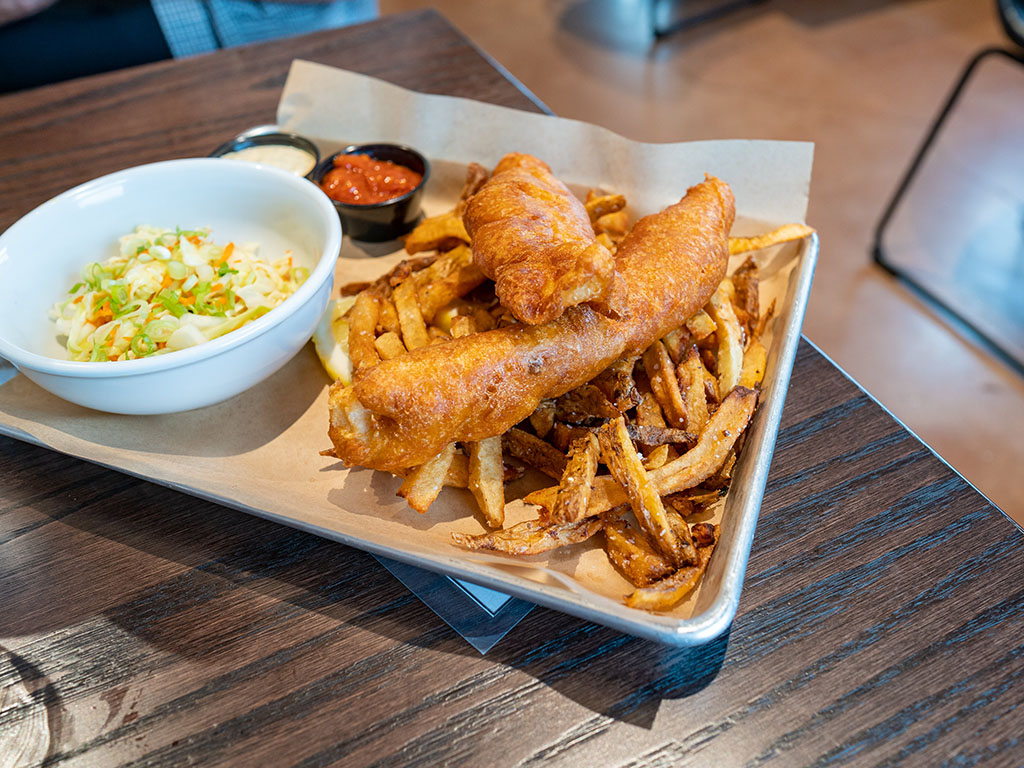 South Salt Lake's best brewery is also home to some stellar fried food. Fish and chips, fries, heck even Brussels sprouts with a side of curried mayo – it's all great.
333 2100 S, South Salt Lake, UT 84115
(801) 906-8390
gridcitybeerworks.com
Garage On Beck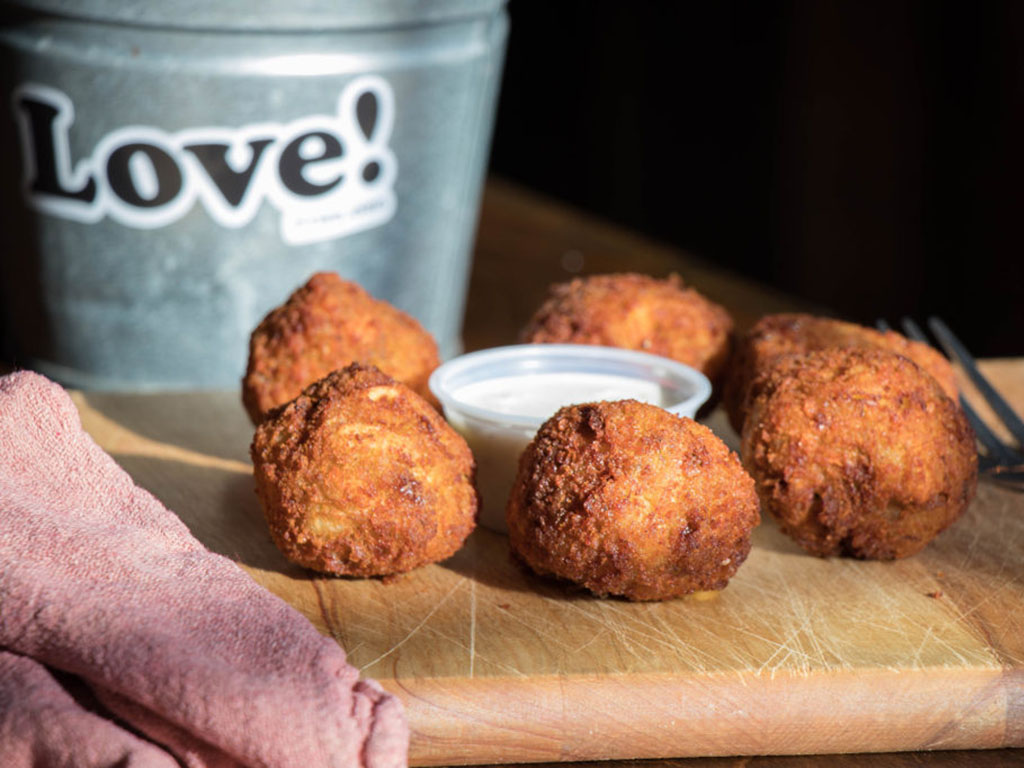 Can any list of Utah's best fryer foods *not* include this icon. The playful dish takes all the components you know and love from the classic spud dish, then wraps it in a ball and deep fries it.
1199 Beck St, Salt Lake City, UT 84103
(801) 521-3904
garageonbeck.com
Flanker Kitchen – lobster bites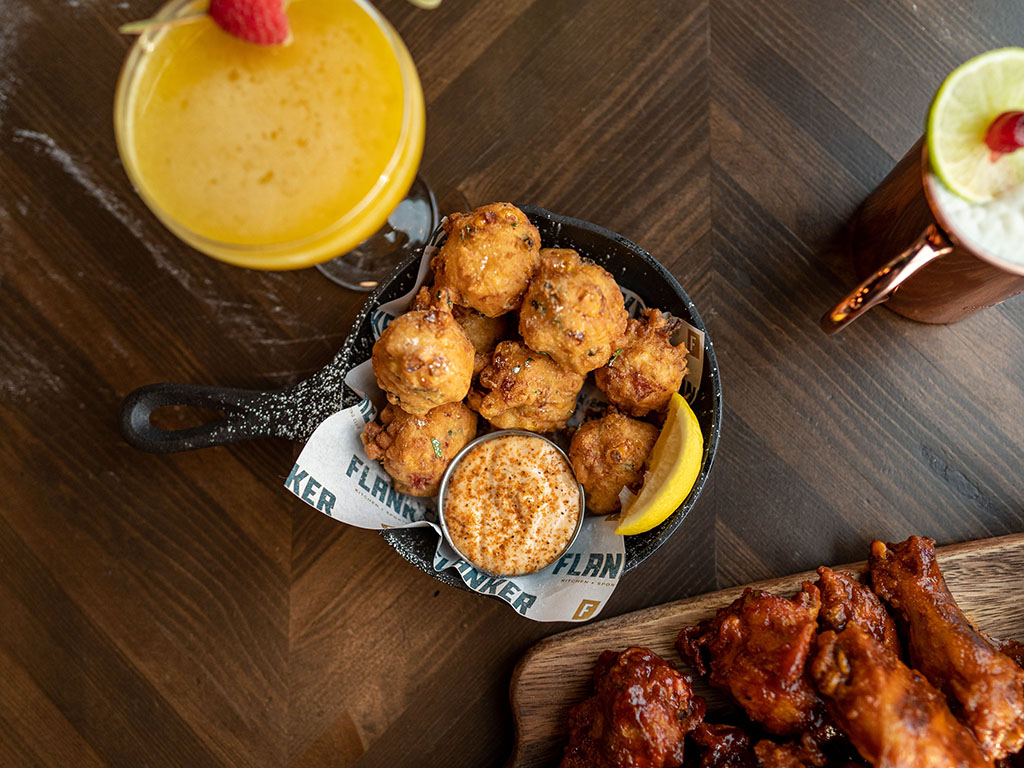 6 N Rio Grande St, Salt Lake City, UT 84101
(801) 683-7070
flankerslc.com
Beirut Cafe – kibbeh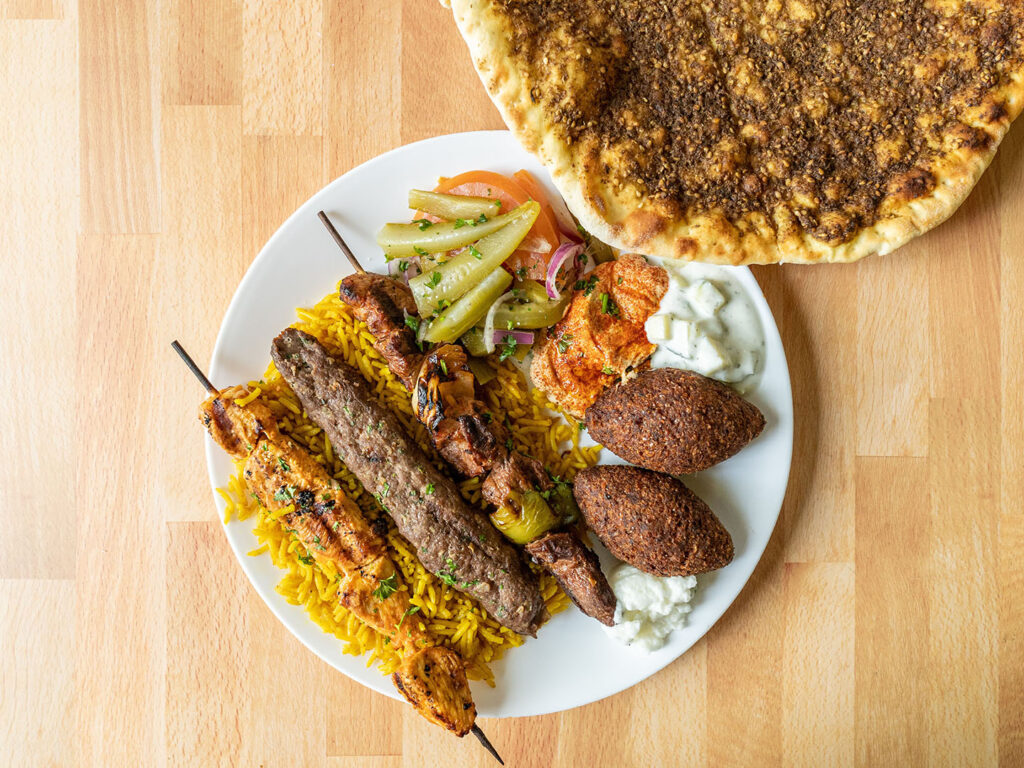 1326 E 5600 S, Salt Lake City, UT 84121
(801) 679-1688
beirutcafe.com
Carson Kitchen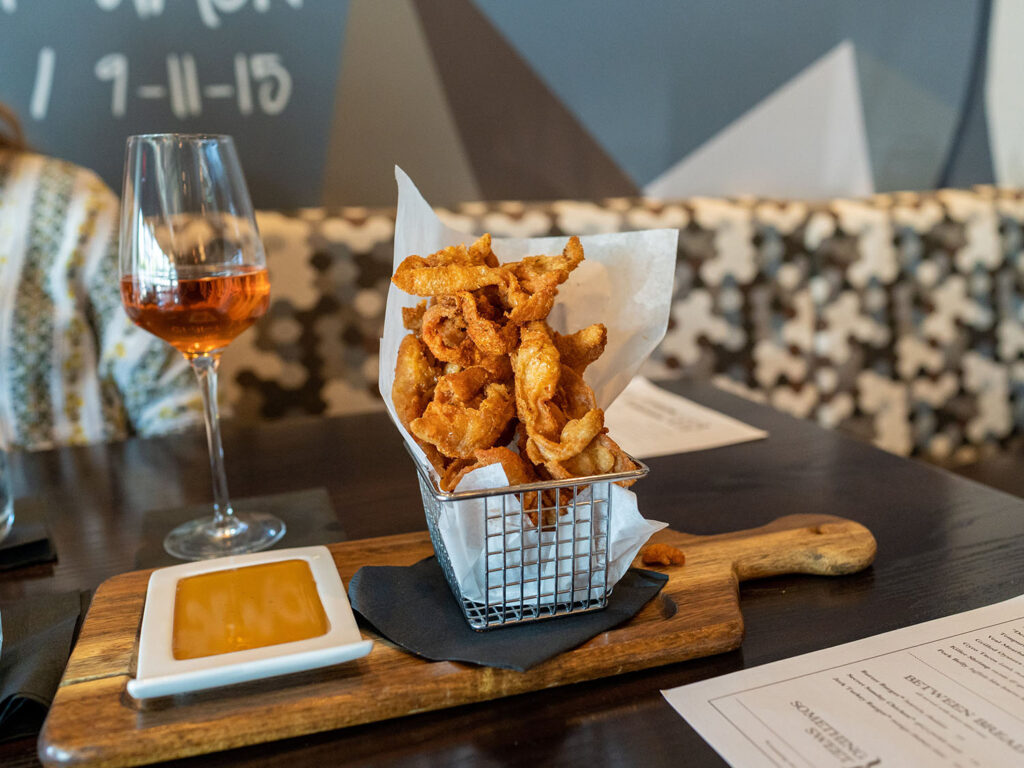 241 W 200 S, Salt Lake City, UT 84101
(385) 252-3200
carsonkitchen.com/slc/index.html
Pretty Bird – fried chicken sandwich
Various locations
prettybirdchicken.com
Noemi's – empanadas
Our sponsors and this page
This page may contain information about one of our sponsors. We only work with the very best businesses in the state, and routinely turn down offers to work with businesses we don't enjoy. If we can't hand on heart recommend them - they can't be a sponsor.
At this time we have the following sponosrs: BTG, Caffe Molise, The Dough Miner, Downtown Alliance, Feldman's Deli, Flanker, Garage On Beck, Hearth And Hill, Hill's Kitchen, Kao Thai, Kin Sen Asian Noodle Bar, Kyoto, LemonShark Poke, Log Haven, Oasis Cafe, Pirate O's Gourmet Market, SLC Eatery, Squatter's Downtown Salt Lake City, Stoneground Italian Kitchen, Urban Hill, Wasatch Brew Pub Sugar House, Whiskey Street, White Horse.
I encourage you to Google any of our sponsors and see the stellar reviews on multiple sites that they enjoy. For a list of all our current and past relationships see our partnership history page.