If you've explored the Salt Lake City dining scene for even a modest amount of time, you've undoubtedly encountered the works of Lavanya Mahate, a pioneering force on Utah's food scene. Her latest effort recently debuted on the edge of Sugar House – harboring a delightful array of familiar dishes and unexpected surprises.
Mahate's story is an impressive one. Arriving in Utah from Chennai, India back in 2001, the talented entrepreneur's first outing was via the Downtown Farmers Market in Salt Lake City in 2010 – retailing a range of spices. It's a familiar story echoed by many of Utah's best, bootstrapping a business empire from the humblest of starts. By 2011 an Indian restaurant in South Jordan would follow, the first of five Saffron Valley locations that would open in a mere ten years.
It's at the Sugar House location of Saffron where Mahate's current day story leads us to. Her latest opening, Bix, can be found affixed to the West side of the Saffron Valley Sugar House location. The space is modern and inviting, bathed in natural light. The quick-casual counter ordering makes it ideal for a range of use cases. Stop by in the early hours for a grab and go coffee, or pop by at lunch for a relaxing light bite with friends. When I visited last week, laptops mingled with lattes amidst a calm atmosphere.
Much like Mahate's previous outings with bakery business Biscotts Bakery & Cafe, there's a vibrant lineup of desserts at Bix. You'll walk past the parade as you step up to the counter to place your order. I dare you to leave without nabbing one from the alluring display. Beautiful cream filled sponges through colorful fruit tarts, macarons and more. Oh what the heck, grab a box and order several to go. I won't tell.
On the savory side of things Bix offers affordably priced light fare. Salads and sandwiches and more. My personal favorite during a visit – golden fried cauliflower fritters. Even those with a brassica-phobia should be won over by these delightful bites. Soft cauliflower is coated with a thick and crunchily-rewarding chickpea batter; the crowning glory, a creamy and spicy dipping sauce.
One fun option at Bix, is the Instagram ready coffee system. It's not something I've encountered here in Utah until now. Scan a QR code, snap a picture, boom – your snap is printed atop your coffee of choice. Another secret tip from me to you, the hidden patio accessible through the restaurant (there's also a dog friendly patio out front too). While we be might entering the oh too cold winter months, bookmark this one for the coming Spring and Summer. I can't think of a better option in the area, discrete, shaded, and away from the hubbub of 21st South.
Prices for coffees begin at $2.75 and run the gamut of caortado through cappuccino and cold brews. A range of teas are offered alongside five different chai options as well as several fruit-forward smoothies. Salads, sandwiches and all day breakfast items start from an equally wallet friendly $8.50.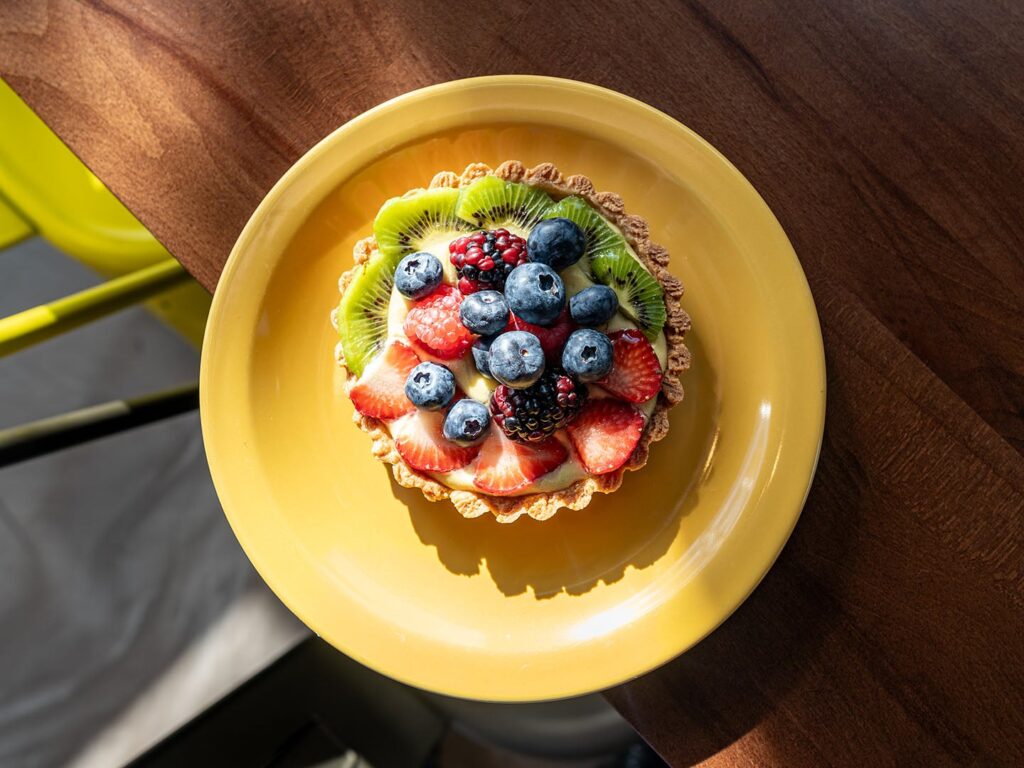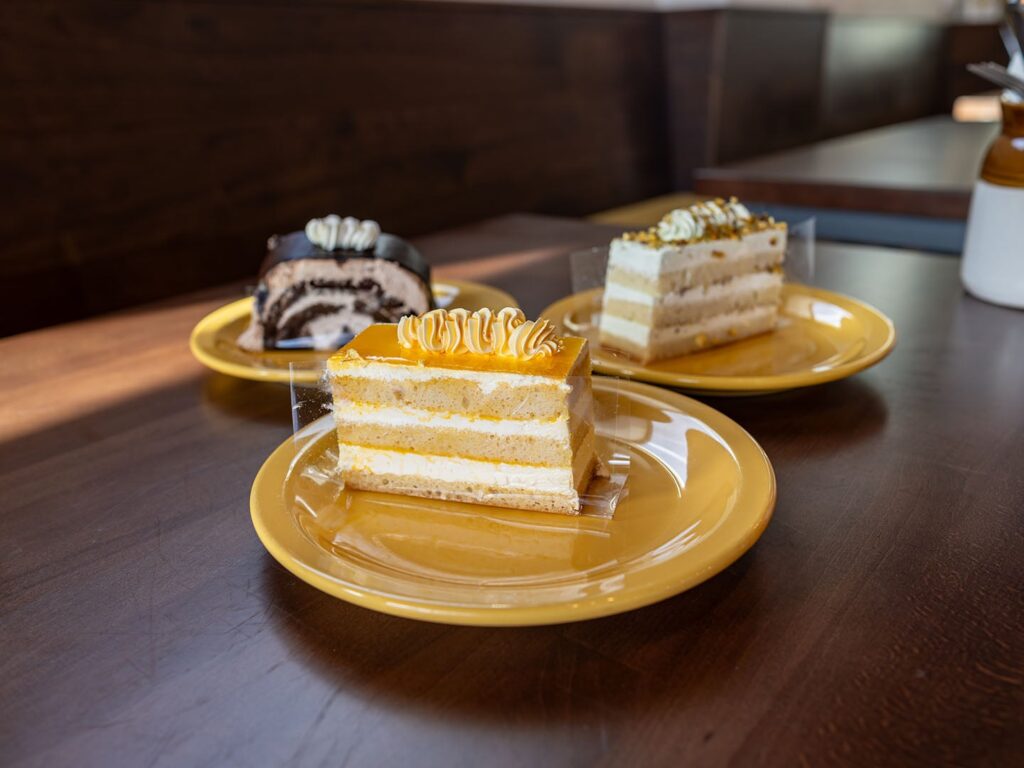 Bix has a few unexpected surprises up the sleeve too.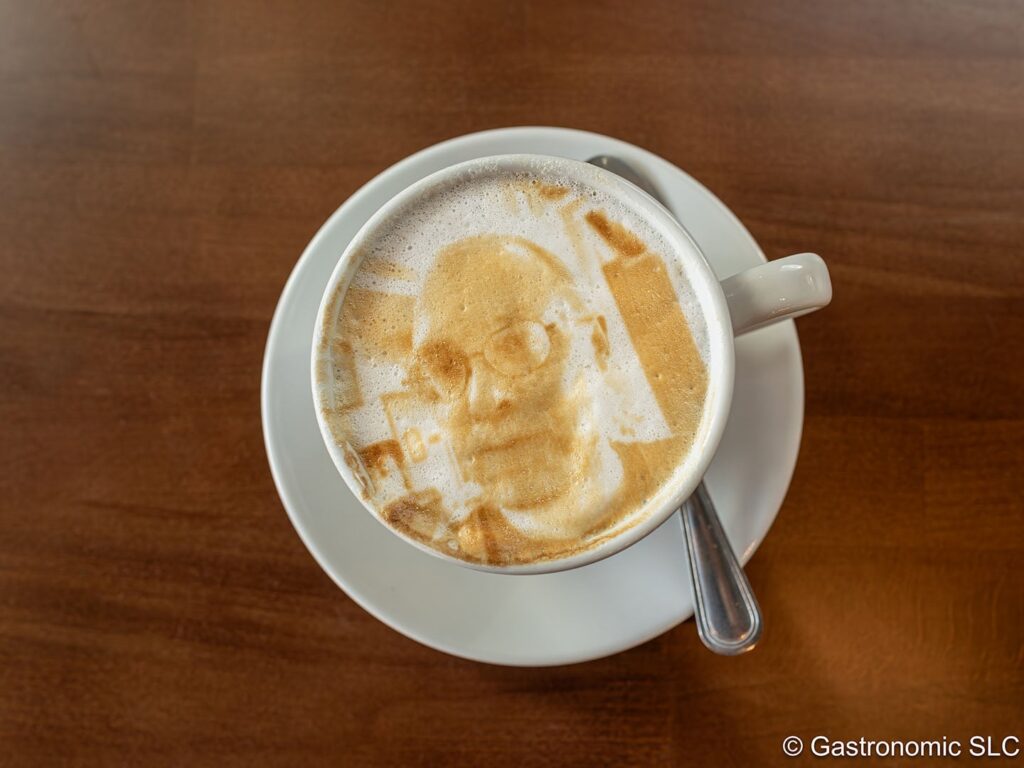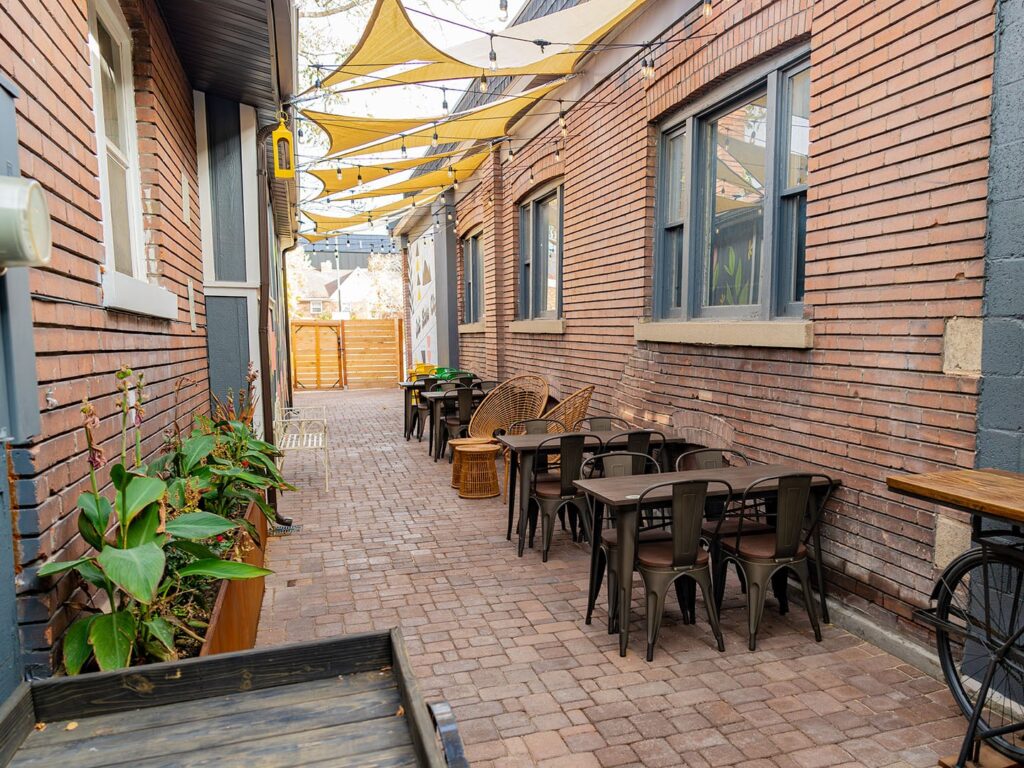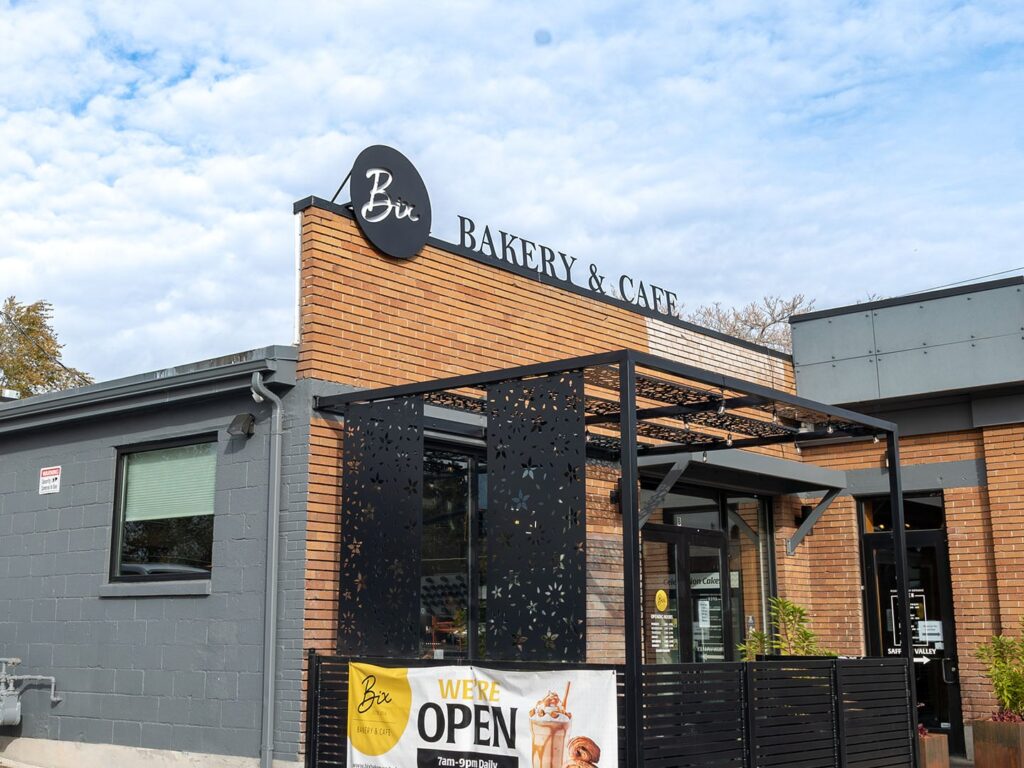 It should also be note that Bix serves an admirable additional function. To the rear of the building, you'll find Mahate's RISE Culinary Institute; a non-profit that aims to to train dozens of refugees per year – completely free of charge. RISE is Mahate's own way of giving back, translating her two decades of experience in Utah, and hoping to help others in starting their culinary journey.
If you've ever scoped the costs of culinary training – you'll know the numbers are not insignificant. For refugees dealing with a litany of added barriers in entering the workplace (communication, housing, childcare to name but three) the program can make an invaluable difference towards their success.
Those attending RISE are afforded three months of direct hands on culinary training, followed by a further six months of paid internship at partner restaurants. With Bix, the restaurant space offers program's participants a safe space, and a practical hands on experience to hone their culinary skills.
[This post is sponsored content]
Keep the conversation going
Want to stay on top of the SLC food scene, minute by minute, dish by dish? Here are a few other places you should follow along:
Hi, I'm Stuart, nice to meet you!  I'm the founder, writer and wrangler at Gastronomic SLC.  I'm a multiple-award winning journalist and have written in myopic detail about the Salt Lake City  dining scene for the better part of seventeen years.
I've worked extensively with multiple local publications from Visit Salt Lake to Salt Lake Magazine, not least helped to consult on national TV.   Pause those credits, yep, that's me! I'm also a former restaurant critic of more than five years, working for the Salt Lake Tribune.    I'm largely fueled by a critical obsession with rice, alliteration and the use of big words I don't understand.   What they're saying about me: "Not inaccurate", "I thought he was older", "I don't share his feelings".
Want to know more? This is why I am the way I am.
This article may contain content provided by one of our paid partners. These are some of the best businesses in Utah. For a list of all our current and past relationships see our
partnership history page
.