Big news for fans of thoughtfully crafted cocktails this week – the skills of a certain Francesco Lafranconi are back on the menu right here in Salt Lake City. The award winning mixologist is the brains behind an extra special cocktail menu, appearing now at Flanker's latest intimate popup – Paradise Parlor. Before I dig into what that means for local tipplers, first some backstory on the storied bar tender himself.
Born and raised in the bar business back in Aviano Italy, Lafranconi's career has been a globe trotting series of postings. Notable names on the resume include the likes of Gleaneagles in Scotland, famous host to many a world dignitary. Harry's Bar in Venice is on the lineup too – birthplace of the Bellini and haunt of famous carouser Hemingway. Accolades for his work run the gamut of global prestige; everything from a place in the bartender hall of fame through to winner of the Bacardi-Martini Grand Prix World Final. I could go on and on, suffices to say, the man has world class chops when it comes to wielding a cocktail shaker.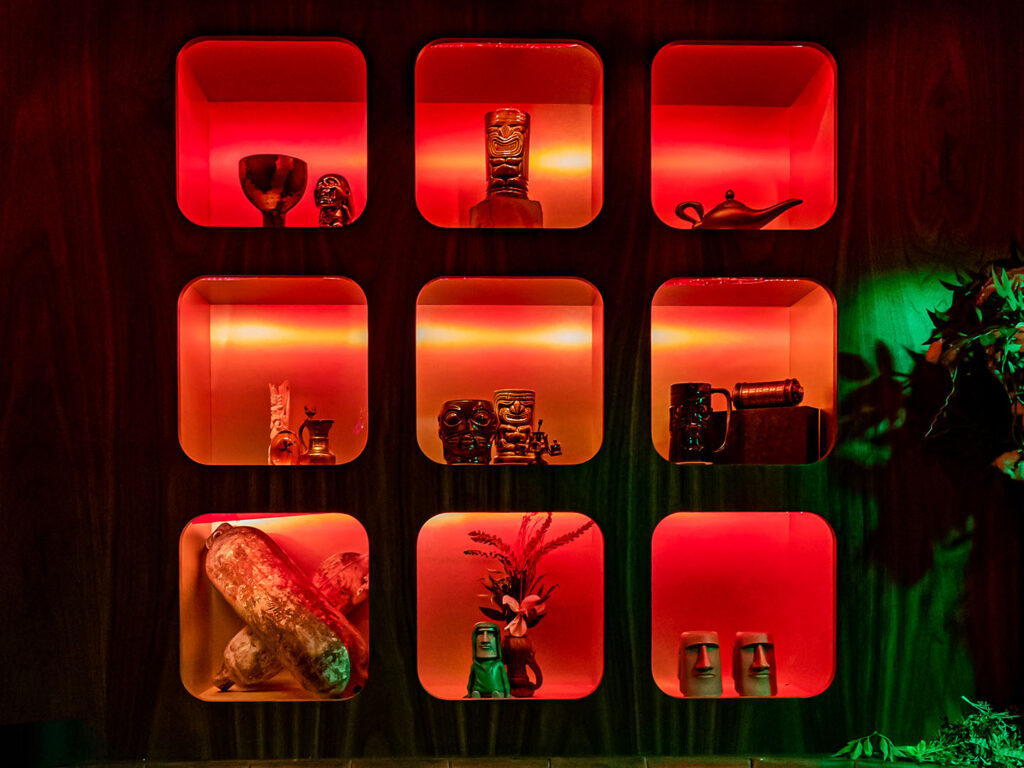 It was at the age of 28 that he made the leap across the pond landing in Vegas with a career at alcohol distribution giant, Southern Glazer's Wine & Spirits. Various Sin City appearances later, Lafranconi ended up as impresario and owner of Mr. Coco, a destination cocktail lounge inside the mammoth Palms resort. Under his direction the bar was named Eater's best Las Vegas bar of 2019. No small beans in a town jammed to the slots with lofty bar programs. Covid then changed the entire game, stuttering casinos and experiences across the strip and beyond. The master mixologist ultimately joined a nascent Carver Road Hospitality team a year later. Carver, the group behind Flanker Kitchen + Sports Bar in downtown Salt Lake.
Most recently Lafranconi helped open Starchild, the rooftop bar that peers out from the 27th floor of the NYC Civilian hotel; like everything in his back catalogue, it's already receiving rave reviews and appearing in best of New York City lists.
Back to Salt Lake City though, this Thursday (April 20th) saw Lafranconi kick off the opening night of downtown SLC's Flanker pop up bar experience. It's set to run every Thursday, Friday and Saturday night into the Summer. And a word to the wise, it's reservation only. You might recall a similar ephemeral setup last Christmas, Flanker dressed every square inch of their private cocktail room The Parlor, with festive razzle-dazzle. This time around the theme is tiki, and once again, the company have gone all in.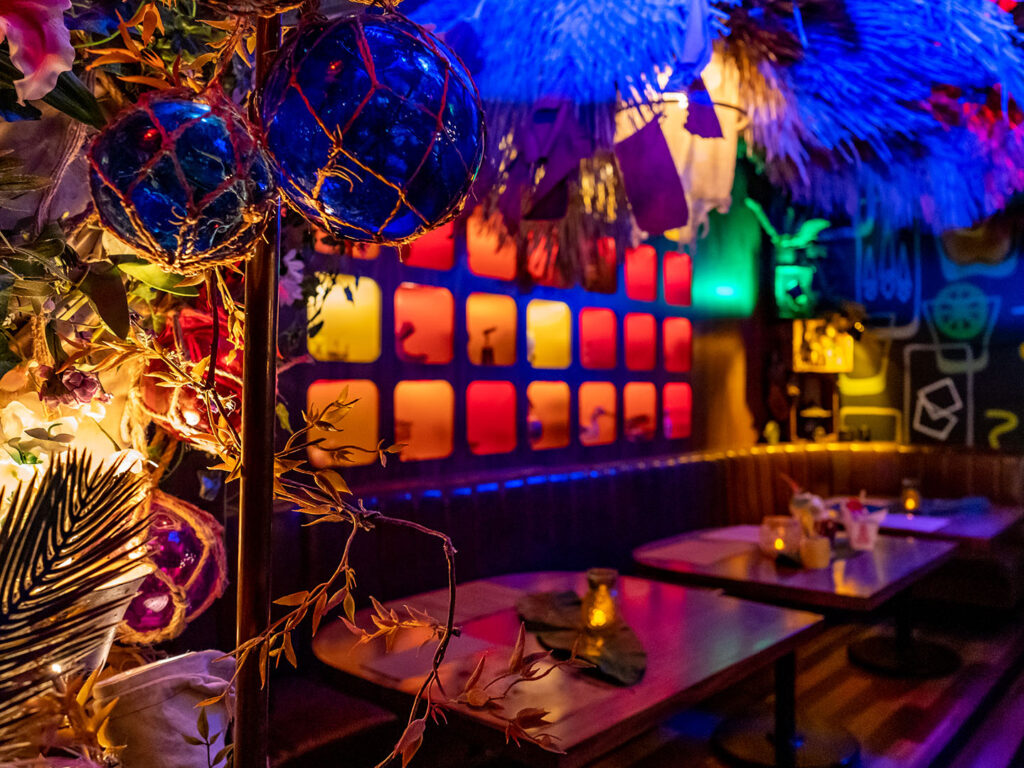 The theme is a 1960s fever dream of beachside Hawaii. All that's missing is the ocean breeze. The space is artfully lit throughout in arresting pops of red, blue and green; all the meanwhile, guests are gazed upon approvingly by custom Elvis artwork. Every microscopic nook and cranny of the space is filled with detail to explore. The local designer for the room took some six weeks to conceptualize the setting I'm told. No expense spared, as the infamous John Hammond might say.
A small light bites menu takes off from where the lei bedecked staff leave – spare ribs with hoisin, wonton chips, crispy shrimp, crab rangoon, chicken pineapple skewers and more. Available ala carte, the whole collection can be ordered as a pu pu platter to share too.
And of course there's the drink menu, Lafranconi's curated menu of tiki-informed drinks. More than ten creations each presented in a range of larger than life vessels. The Tahiti Takeout comes table side in a Chinese take out box, pineapple pieces float atop a sea shell in the Cursed Mermaid Lagoon. From the moment you walk through the door, it's one of the most unique sensory experiences in Utah right now.
Keep your eyes peeled on Flanker's social media accounts, as the star bar tender himself will return her the course of the bars limited run. In his stead though, an expertly drilled team that will deliver Lafranconi's curated menu three nights a week. Lafranconi's catchphrase is, "We're not drinking, we're learning." This sure beats any book learning as far as I'm concerned. Grab reservations, this will book out fast.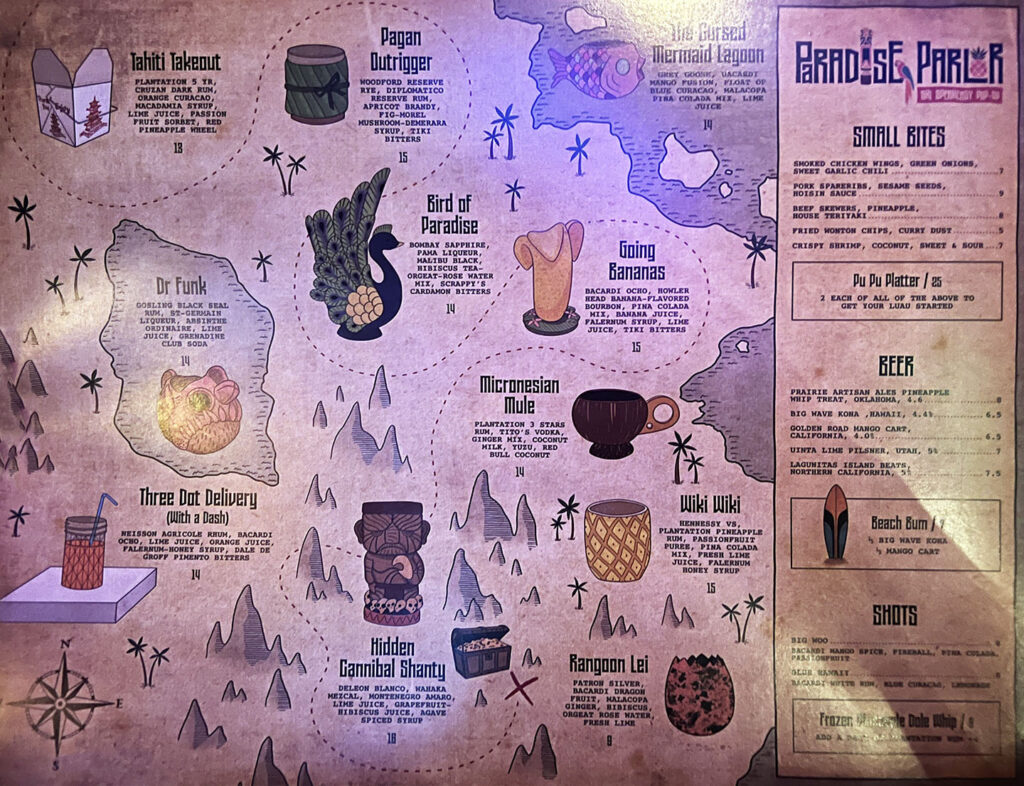 Keep the conversation going
Want to stay on top of the SLC food scene, minute by minute, dish by dish? Here are a few other places you should follow along:
Hi, I'm Stuart, nice to meet you!  I'm the founder, writer and wrangler at Gastronomic SLC.  I'm a multiple-award winning journalist and have written in myopic detail about the Salt Lake City  dining scene for the better part of seventeen years.
I've worked extensively with multiple local publications from Visit Salt Lake to Salt Lake Magazine, not least helped to consult on national TV.   Pause those credits, yep, that's me! I'm also a former restaurant critic of more than five years, working for the Salt Lake Tribune.    I'm largely fueled by a critical obsession with rice, alliteration and the use of big words I don't understand.   What they're saying about me: "Not inaccurate", "I thought he was older", "I don't share his feelings".
Want to know more? This is why I am the way I am.
This article may contain content provided by one of our paid partners. These are some of the best businesses in Utah. For a list of all our current and past relationships see our
partnership history page
.