Sad news the this week, as a staple of the city's food scene announced their imminent closure. South East Asian Market (422 E 900 S) will be closing their doors after more than two decades in business – stop by to say goodbye this week, and avail yourself of their clear out fire sale too.
Taking to Facebook the owners wrote, "We have made the decision to CLOSE Southeast Market after 23 years of business in this wonderful community. It's been a difficult two years and decided it's time to retire. We want to thank everyone who has shown us continued support and love throughout our 23 years of business. Please save the date for March 12-13 for our clearance sale! All items are marked 40% off. Everything must go! We will be opened at 8am on both days."
The always in the know Building Salt Lake also wrote that the building's owners recently completely a rezoning of the property which "shifted the zoning of the parcel from residential/business (RB) and neighborhood commercial (CN) to community business (CB). The biggest difference is that CB zoning requires no front or corner setbacks from nearby properties. Buildings must be set back at least 10 feet at the rear.request through the city."
Many will miss the long lived grocery store for a quick and wallet friendly way to cook up a storm. Fans took to social media to recount the memories on several local pages and groups: "their roast duck, when it was available on the weekends, was heavenly", "I often see chefs and cooks running in there to grab sauces , greens , etc and running back out…and paying . I hope they enjoy retirement."
Liquor legislation confirmed for 2022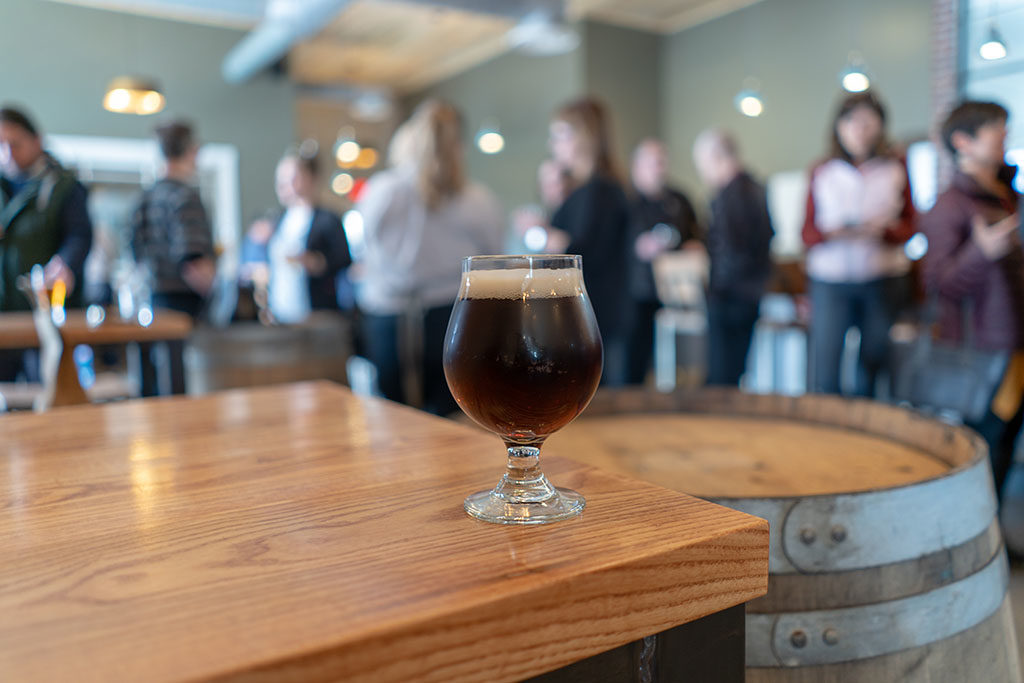 After a will they won't they dance of several weeks, the 2022 legislative session is now closed – and with it – the news we've all been on pins for – exactly how our year of drinking our woes away will pan out exactly. Fox 13 has a brief round up here.
The headline news is that those in charge have made only the most modest of tweaks to bar licenses. As reported at the end of last month, Utah presently has zero bar licenses to hand out to would be entrepreneurs. While many had supported a simple increase to the per-capita controls on this license type – you know a simple business friendly solution – the legislature demurred. Instead a "re-working of hotel and resort licenses" frees up meagre 10 licenses.
For business owners like Jess Wilkerson of Trolley Wing Company who has been a vocal participant at many a recent DABC meeting – this will come as a welcome and quick salve to the licensing issues at hand. For the more than a dozen other businesses on the list – and any future others who would dare to open a new business in Utah this year – 2022 looks as bleak as it ever did.
Seltzer talk is probably the next biggest topic discussed around town. Expect nearly forty varieties to disappear from shelves as regulators have decided many don't meet liquor law code. In a nutshell, those that use an "ethyl alcohol based flavoring" are set to be nixed. The Trib's new food writer Stefene Russell dug into the details surrounding the whole mess and produced this handy list of what will disappear from shelves.
Stock up now if you're favorite flavors are set to vanish, it's foolhardy to expect state stores to pick up all the slack. Russell's article quotes Shannon Clay (an industry distributor) who points out that her company alone "distributes hard seltzers to 1,300 stores in six Utah counties: Davis, Salt Lake, Summit, Tooele, Utah and Wasatch. Those seltzers with ethyl alcohol flavorings will now be sold only in 45 state liquor stores."
These new laws (if signed by Governor Cox) will take effect July 1st.
St. Patrick's Day at Flanker
This weekend sees downtown SLC's new Flanker offer a range of St. Patrick's menu specials: 
Brunch Special, March 12th, green eggs and ham sammy   
PM Specials for March 12th, 13th and 17th, Guinness cheddar dip with pretzel bites, cottage pie with curried beef stew, peas, carrots, mashed potatoes
For reservations, menus, and additional information, visit www.flankerslc.com or call 801.683.7070.
Salt Lake first for Famous Dave's new concept
As a general rule I don't write about chain restaurants, but I find this one intriguing, especially with what it portents for the industry in a larger sense. Reported this week in Restaurant Business mag, news on the newly opened Famous Dave's in South Salt Lake.
The restaurant opened this week in the former KFC location along State Street – and is built with drive-thru in mind; presumably also delivery too, with the restaurant interior designed for counter service, grab and go dining.
The restaurant is part of the chain's new Quick 'Que model, a far smaller footprint than a traditional Dave's restaurant, and follows in the path of a number of other big names exploring this direction. The name of the game is maximizing the output of an increasingly high labor cost. For local restaurateurs I always implore them to watch the big guys, who are keenly attuned to customer appetite. Drive-thru and delivery remain huge growth areas for these folks, just sayin…
The Capital Grille set to open in Salt Lake City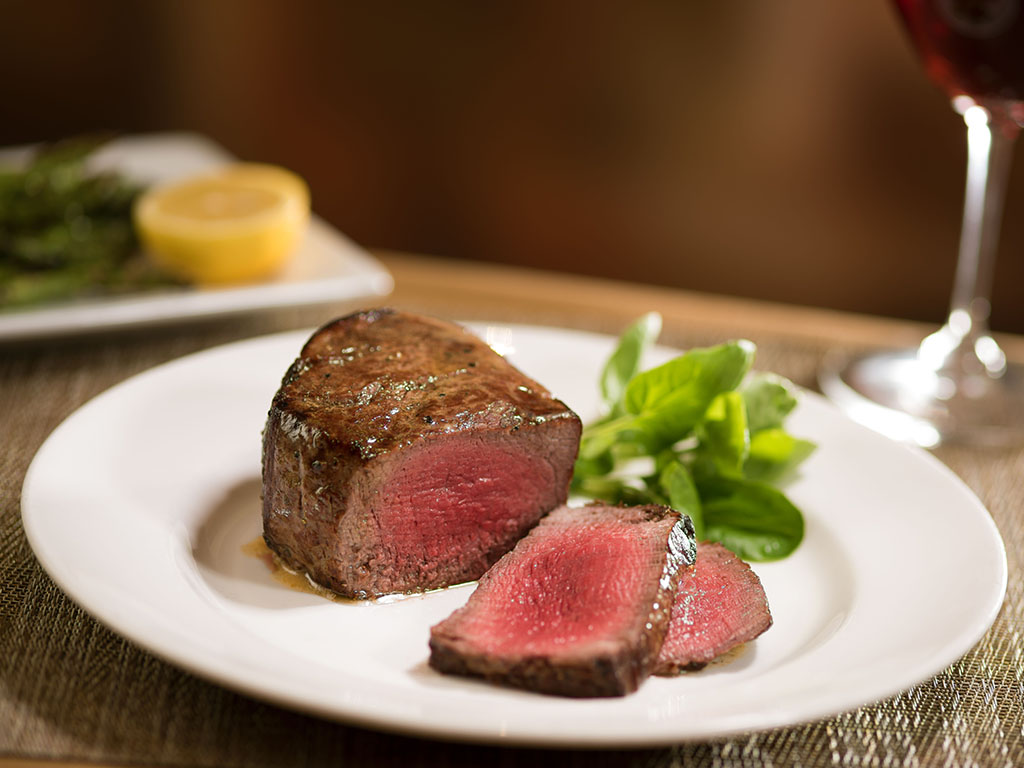 Lastly, and speaking of notable chain news – this press release that landed on my desk just moments ago. The Capital Grille are set to open their doors by the end of this month, and alongside Ruth's Chris, Spencer's and Fleming's – expand the luxe-destinations for steak lovers in the city.
When it comes to the classic American steak experience, these big guys usually knock it out of the park, not least because these beefy titans gobble up the vast majority of USDA Prime for their own grills. Anyway, mark the 25th in your diary…
Full press release
The Capital Grille, known for dry-aged steaks, fresh seafood and a world-class wine list, is bringing its take on luxury dining to Salt Lake City. Opening Friday, March 25, the restaurant emphasizes personalized and anticipatory service in a relaxing, yet elegant atmosphere.
The Capital Grille is best known for expertly prepared steaks dry-aged in-house for 18-24 days, a process that achieves incomparable flavor and tenderness. Steaks are hand-carved daily by the restaurant's butcher, with selections including Bone-in Dry-Aged NY Strip; Porcini Rubbed Delmonico with 15-Year Aged Balsamic; and Sliced Filet Mignon with Cipollini Onions, Wild Mushrooms and Fig Essence, among others.
The restaurant is also popular for its blend of menu classics and twists on appetizers and sides, artfully prepared using impeccable ingredients. Signature dishes include Pan-Fried Calamari with Hot Cherry Peppers; Lobster Mac 'N' Cheese; and Lobster and Crab Cakes. Dedicated to culinary excellence throughout its menu, a skilled pastry chef prepares desserts each morning from scratch, such as The Capital Grille Cheesecake, brûlée style, and Coconut Cream Pie.
The Capital Grille pours from a Wine Spectator-recognized list of more than 350 selections, housed in a floor-to-ceiling, temperature-controlled wine kiosk holding more than 3,000 bottles. Guests may also choose from 30 wines rarely offered by the glass, including library vintages and highly sought after limited bottlings. Through continuous wine training, servers can make personalized recommendations for guests to choose their perfect pairings. Private wine lockers are available by annual lease for the aficionado, offering brass nameplates, specially procured wines and first access to special events and tastings.
The Capital Grille in Salt Lake City is located at 40 East 100 South, near the corner of Regent Street. The new restaurant spans over 12,000 square feet, including a lounge and patio, as well a separate floor for private and semi-private space for events. The dining room is open daily for dinner, with hours Sunday from 4-9 p.m., Monday through Thursday from 4-10 p.m., Friday from 4-11 p.m. and Saturday from 5-11 p.m., as well as lunch Monday-Friday from 11:30 a.m.-4 p.m. Reservations are recommended but not required.
In other news
Taqueria 27 Holladay confirmed their Holladay location will be opening on Mondays
Franck's – recently announced they will now open on Sundays, 5.00 through 8.30 p.m.
Keep the conversation going
Want to stay on top of the SLC food scene, minute by minute, dish by dish? Here are a few other places you should follow along:
Hi, I'm Stuart, nice to meet you!  I'm the founder, writer and wrangler at Gastronomic SLC.  I'm a multiple-award winning journalist and have written in myopic detail about the Salt Lake City  dining scene for the better part of seventeen years.
I've worked extensively with multiple local publications from Visit Salt Lake to Salt Lake Magazine, not least helped to consult on national TV.   Pause those credits, yep, that's me! I'm also a former restaurant critic of more than five years, working for the Salt Lake Tribune.    I'm largely fueled by a critical obsession with rice, alliteration and the use of big words I don't understand.   What they're saying about me: "Not inaccurate", "I thought he was older", "I don't share his feelings".
Want to know more? This is why I am the way I am.
This article may contain content provided by one of our paid partners. These are some of the best businesses in Utah. For a list of all our current and past relationships see our
partnership history page
.