Update October 15th: Well. I did warn you to move fast. Beltex confirmed with us today that they moved their entire Thanksgiving turkey order in less than 24 hours… More are expected for Christmas and we'll let you know…
Turkey talk in October? Did I secure my own before writing this post? Is this the best turkey in the Mountain West? Yes, hells yes, and knock me over with a gallon of gravy yes. T-Day is closer thank you think (44 days as I write), and given global supply chain woes, you really should think about stocking the shelves early this year. As ever we will have a complete restaurant listing of Thanksgiving options in a couple weeks time – in the interim you can look at what was available for Thanksgiving 2020 here – the same restaurants usually offer similar options year in, year out.
If you're cooking at home this year, stop what you're doing now, and get onto the Beltex Meats website stat. Today sees pre-registration open for the most spectacular bird I've ever set a carving knife to. And that's saying something when yours truly was the Beaujolais sozzled chef that afternoon. This is all by design of course, Beltex Meats owner Philip Grubisa meticulously selects every source with careful consideration, and their turkeys are no exception. This year, like last, sees Beltex tap Colorado based Peterson Farms.
Grubisa explains, "Peterson are a family turkey business established in 1981 outside of Denver Colorado. They pride themselves in the natural free range hormone antibiotic free birds." With that product the Beltex team brine the birds in a salt and sugar solution for three days. After that the birds are given a dry rub – itself the result of pound upon pound of fresh local herbs dehydrated. The final touch are thumb sized nuggets of garlic compound butter, wedged under the skin, ready and waiting to baste the turkey to a dreamy finish.
The turkeys leave Beltex with cooking guidelines, which also gives you a moment to grab some of their great charcuturie selections too, award winning salami, pate and more.
We make the birds roast ready", Grubisa adds. "We send people with cooking suggestions, and we try to take most of the guess work out of it – still you need a good thermometer on hand for your holiday roast season. Internal temps tell all." With that in mind, I've recently been enjoying the Chefs Temp Final Touch X10. It's a mid-range tool, solid and well built. Crucially it's fast and accurate reading to a 0.7F accuracy from -22F through to 572F – more than enough for the demands of the holiday season. Use the following link and get 8 USD off the Final Touch X10. That's an affiliate link so we get a small referral fee if you make a purchase.
Beltex Turkeys are available in two sizes, medium (12-16 lb) and large (16-20 lb), priced eight dollars per pound. I'm willing to bet that's probably more than you've ever laid down for a turkey before, but I'm also willing to put my own money down and wager it will be the best you've ever tasted. I know mine last year certainly was.
If you're interested, you'll need to act fast and get your pre-order nailed down. These turkeys sell out like the proverbial, hot ca.. er hot turkeys, every year. Heck even if you do eat out this Thanksgiving, I'd still get one, because you know know what leftover turkey means…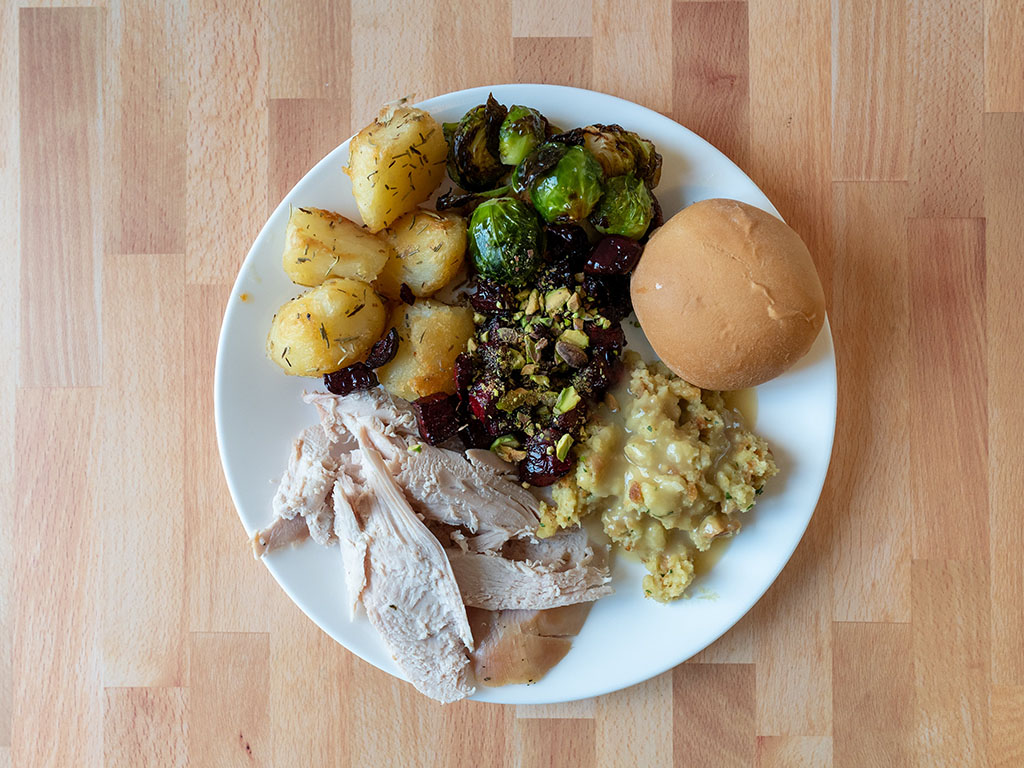 Beltex Meats
511 E 900 S, Salt Lake City, UT 84105
(801) 532-2641
Hi, I'm Stuart, nice to meet you!  I'm the founder, writer and wrangler at Gastronomic SLC; I'm also a former restaurant critic of more than five years, working for the Salt Lake Tribune.  I've worked extensively with multiple local publications from Visit Salt Lake to Salt Lake Magazine, not least helped to consult on national TV shows.
I'm a multiple-award winning journalist and have covered the Utah dining scene for the better part of fifteen years.   I'm largely fueled by a critical obsession with rice, alliteration and the use of big words I don't understand.   What they're saying about me: "Not inaccurate", "I thought he was older", "I don't share his feelings".  Want to know more? This is why I am the way I am.
This article may contain content provided by one of our paid partners. These are some of the best businesses in Utah. For a list of all our current and past relationships see our
partnership history page
.