You might recall way back in the before times (June 2019 to be precise) Taqueria 27 dipped their toes into the exclusive tequila waters by sourcing their very own house special tequila; a hand-selected, single barrel aged tequila from Casa Noble.
The team are now back at it once again for 2021, this time with a new new double-barrel reposado tequila from Herradura. Todd Gardner, chef/owner of Taqueria 27 wrote to us about the new pour:
"This is a strong reposado, with huge amounts of vanilla and oak and a tiny bit of citrus, but it does not translate into the taste. The taste is more cooked agave and spice; it has a little heat—it's going to be really good in the house margarita."
If you're still new to the world of fine tequila, this ain't the hastily regretted shots from your college days; indeed reposado means "rested" which sees the spirit undertake a leisurely year long aging process culminating in time well spent in charred American white oak barrel. That last nap helps the liquor develop a richer, smoother finish.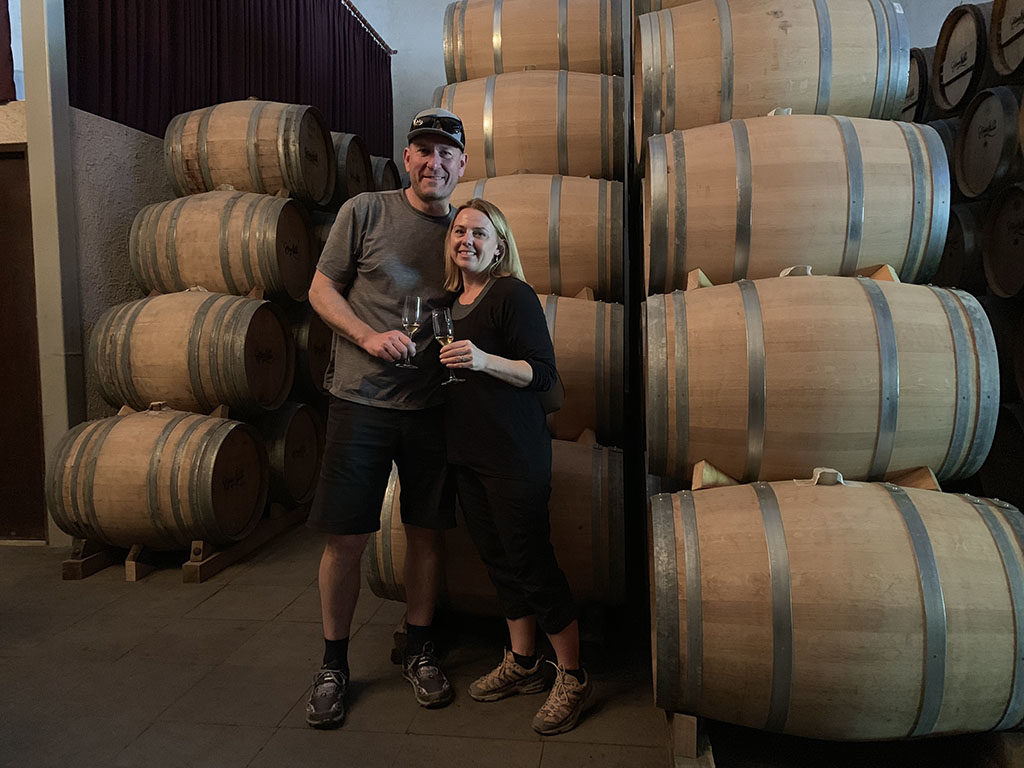 What's more, those barrels can be used more than once, which again provides the tequila additional nuance and aroma. All that's to say, this stuff is one of a kind and unique.
T27's new product is just that – it's only available at the five locations in town and when the last drop from the barrel secured by T27 is gone – it's gone. Be sure to check it out if you stop by in the coming months.
A Proper story about barrel aging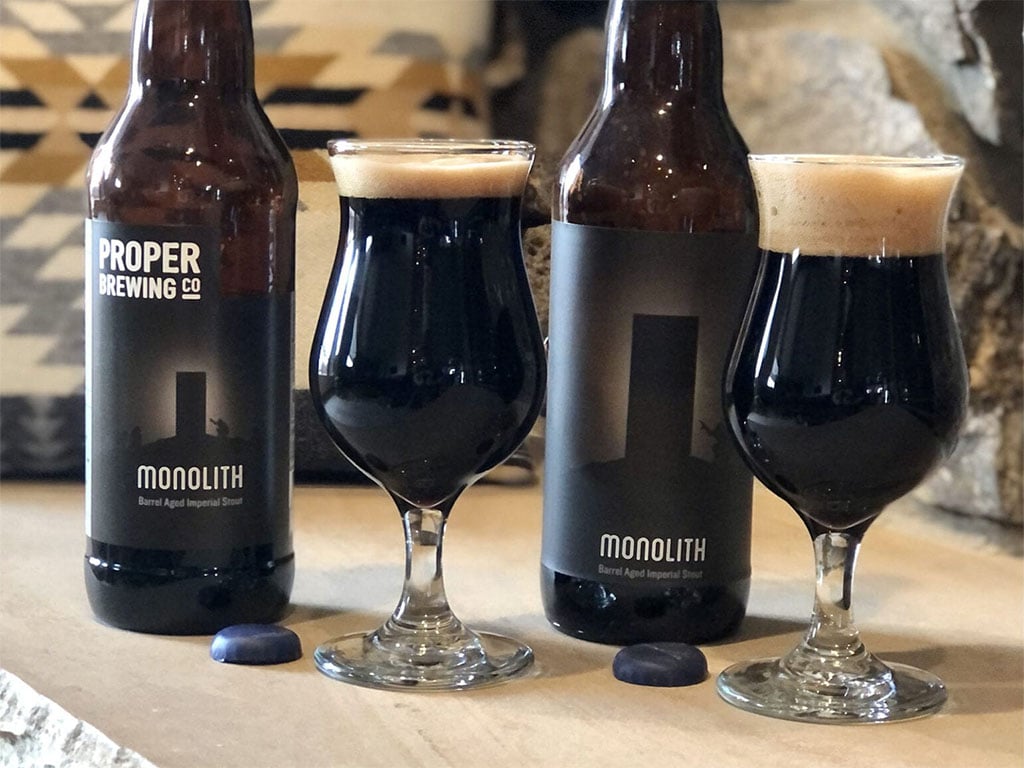 If you have a passing interest in beer, this one is definitely worth a look, read and listen. Tim Haran's Utah Beer News goes well beyond the usual, "oh hey look I found a beer and I drank the beer, and the beer was nice". Actually there's a reason I don't write about beer and wine in detail myself – because frankly – that's the type of story you'd be reading.
Anyway, Tim's piece cover's Proper Brewing's nascent barrel aged brewing program; which to date boasts "nearly a half-dozen releases — and four different styles — in just over a year, with at least three more on the way in the coming months."
Other new releases
High West's 2021 Bourye
Via press release
High West Distillery & Saloon, Utah's first legal distillery since 1870, unveils the 2021 limited run of Bourye®, a unique and premium blend of rich bourbon and rye whiskeys. Given that it is such a rarity to spot the elusive Bourye® whiskey, High West will honor this year's exclusive Utah-only release with four days of Après Adventure happenings beginning on Thursday, January 28. The world-class spirit will be available at High West General Stores and Utah state liquor stores in February.
"High West's annual Bourye® blend is a whiskey lover's favorite, and casual sippers embrace the unique rendition of the spirit every year," High West Master Distiller Brendan Coyle said. "This year's label is particularly special for our locals and visitors alike, as it will only be available in the state of Utah."
A blend of straight bourbon and rye whiskeys aged a minimum of 10 years, this year's Bourye® reveals notes of sweet caramel, vanilla, praline, Butterfinger® filling, brown butter iced cupcakes, dark chocolate, subtle pineapple juice, and mahogany. Revel in complex flavors of ripe plum, dried peach, raisin rice pudding, cinnamon streusel, and black pepper, and savor lasting touches of lingering spice, a handful of mixed dried fruit, and dark chocolate toffee.
Guests can celebrate this year's Bourye® during High West's Après Adventure days from Thursday, Jan. 28 – Sunday, Jan. 31, at High West Saloon in Park City and the Distillery in Wanship. Each day will feature a unique giveaway along with a special skier's lunch and craft cocktail.
High West Bourye® will only be available in Utah State liquor stores in February. The spirit can be purchased at High West General Store in Old Town Park City, High West Distillery on Blue Sky Ranch in Wanship, Utah, or state liquor stores for $79.99 per bottle.
Squatters Grandeur Peak Spiked Sparkling Water
Via press release
Fresh off the packaging line, Squatters announces the launch of their new mixed 12-pack of Grandeur Peak Spiked Sparkling Water.
In spring of '19, Squatters released Utah's first craft seltzer, a delicious duo 12-pack of Ruby Red Grapefruit and Utah Cherry. Now two new flavors, Mango Paradise and Peach, join the lineup for a perfect mix of four flavors.
"As with our beer, quality is of the utmost importance to Squatters. We experimented with flavors that we knew we'd enjoy, and that will provide a nice balance to our two original flavors. As a huge fan of flavored sparkling water, this new pack will have a year-round spot in my backpack," said Squatters and Wasatch Director of Brewery Operations, Adam Curfew.
Grandeur Peak is now 4.5% ABV and 90 calories, presenting delicious flavors while continuing to be a great companion to an active lifestyle. Grandeur Peak is gluten free and contains no added sugars.
Nestled in the Wasatch Range, Grandeur Peak rises 8,299 feet above sea level, offering unobstructed views of the Salt Lake Valley and Oquirrh Mountains. This unspoiled playground calls to seasoned explorers and weekend warriors alike to choose their own adventure. As the tagline implies, Grandeur Peak is along for the ascent, whatever your summit.
Keep the conversation going
Want to stay on top of the SLC food scene, minute by minute, dish by dish? Here are a few other places you should follow along:
Hi, I'm Stuart, nice to meet you!  I'm the founder, writer and wrangler at Gastronomic SLC; I'm also a former restaurant critic of more than five years, working for the Salt Lake Tribune.  I've worked extensively with multiple local publications from Visit Salt Lake to Salt Lake Magazine, not least helped to consult on national TV shows.
I'm a multiple-award winning journalist and have covered the Utah dining scene for the better part of fifteen years.   I'm largely fueled by a critical obsession with rice, alliteration and the use of big words I don't understand.   What they're saying about me: "Not inaccurate", "I thought he was older", "I don't share his feelings".  Want to know more? This is why I am the way I am.
This article may contain content provided by one of our paid partners. These are some of the best businesses in Utah. For a list of all our current and past relationships see our
partnership history page
.