A fairly quiet meeting over at the DABC for July. Highlights include licenses for the new Mazza in Sandy and our friends over at Saffron Valley and their new Riverton location. Oh, and some random company called Shake Shack got one too, never heard of em personally…anyway…here's the full list of newly minted licensees for July:
Full service licenses (beer, wine liquor)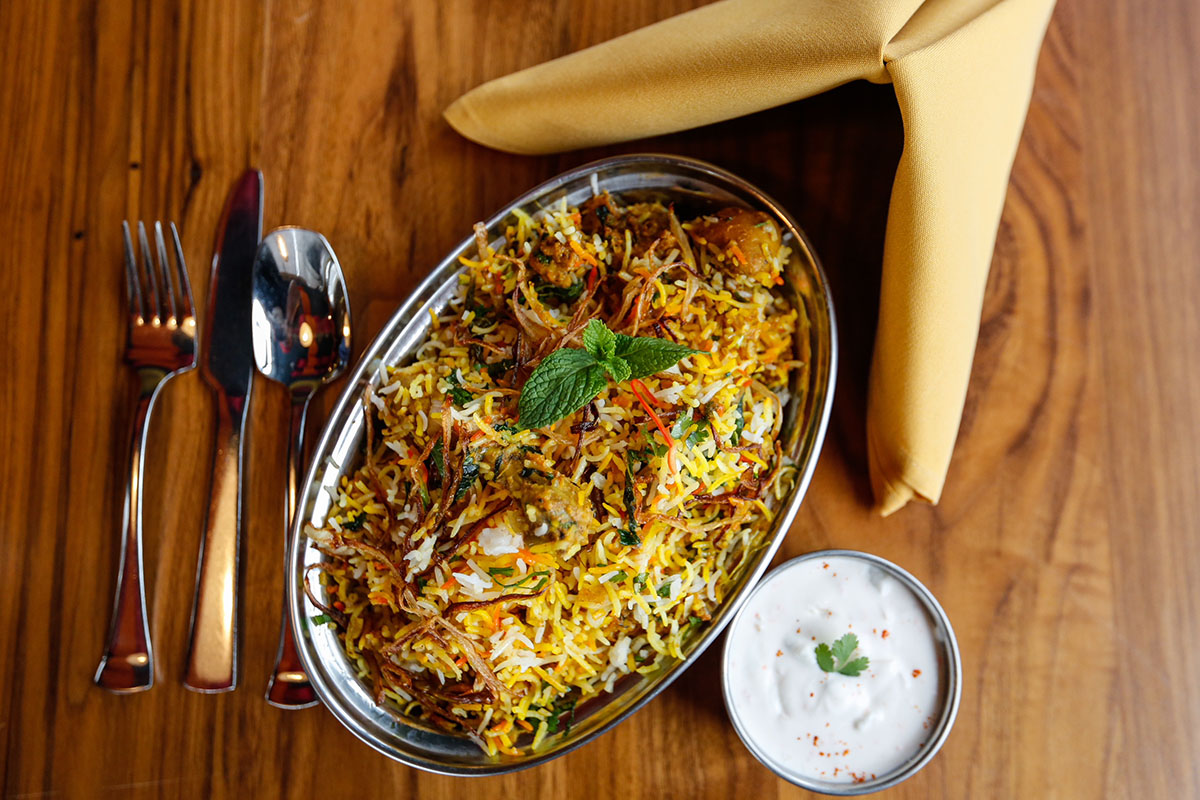 The Holy Grill, Pleasant Grove
La Frontera, Millcreek
Legends Pub & Grub Southtown, Sandy
Saffron Circle, Herriman, conditional
La Cantina Mexican Grill, Layton, conditional
La Puente, Layton, conditional
Mazza Middle Eastern Cuisine, Sandy, conditional
Limited service license (beer and wine)
Vessel Kitchen, Midvale
Shake Shack Utah, Sandy
The Notch, Kamas
Nepali Chulo, Salt Lake City, conditional
Midici #7361, Sandy, conditional
Bar licenses
Redemption (Herriman) and Trolley Wing Company (SLC) were the only two applicants for bar licenses at the July showdown – sadly no full licenses are currently available – so both will need to bide their time. At any rate the businesses aren't projecting formal openings until October and November respectively; expect licenses to be issued through population increases in due to curse.
Other
Strap Tank (Lehi) and Heber Valley Brewing Company (Heber) obtained new manufacturing licenses. The former plans to open a new tasting room and the latter also was approved for a Type 5 package agency license.
Sur Latin Street Food (Kamas) and El Green Burrito (Tooele) both secured on premise beer licenses with a beer only tavern license going to Heber Valley Brewing Company.
Lastly, with the upcoming apocalypse of 5% ABV beer set for shelves in November, the commission approved a small margin of errors for brewers to work within (hey, beer ain't a precise science, even the DABC agrees). The new policy allows for brewers who miss their mark to bottle/can or pour up to 5.18% ABV.
Shake Shack causes shockwaves
If you haven't heard about this latest opening (and really, please let me know which pile of rocks I can join you under), you'll surely feel the earth rumbling as hordes of chain-obsessed Utahns make the pilgrimage to Sandy – and Utah's first Shake Shack. The South valley location will open its doors to the baying, zombie (braiiiiinnsss….sorry, I mean burgerrrrrs) like masses on Saturday August 3rd.
Expect lines worthy of the the second coming, expect equal measures flowery praise and distraught anger, but above all, expect some burgers. For the uninitiated, Shake Shack is the work of NYC restaurant-impresario Danny Meyer, something of both trendsetter and breaker in the industry. In truth, I'm only including it here for the extra few clicks any mention of this fast food behemoth generates.
More locations will eventually open around town, including the much anticipated SLC International airport. Meanwhile, let me be the first to remind you we have plenty of mighty fine burger businesses all ready to happily take your dollars, with nary a queue in sight…
11020 S State St, Sandy, UT 84070
(385) 276-3190
shakeshack.com/area/utah/
Alamexo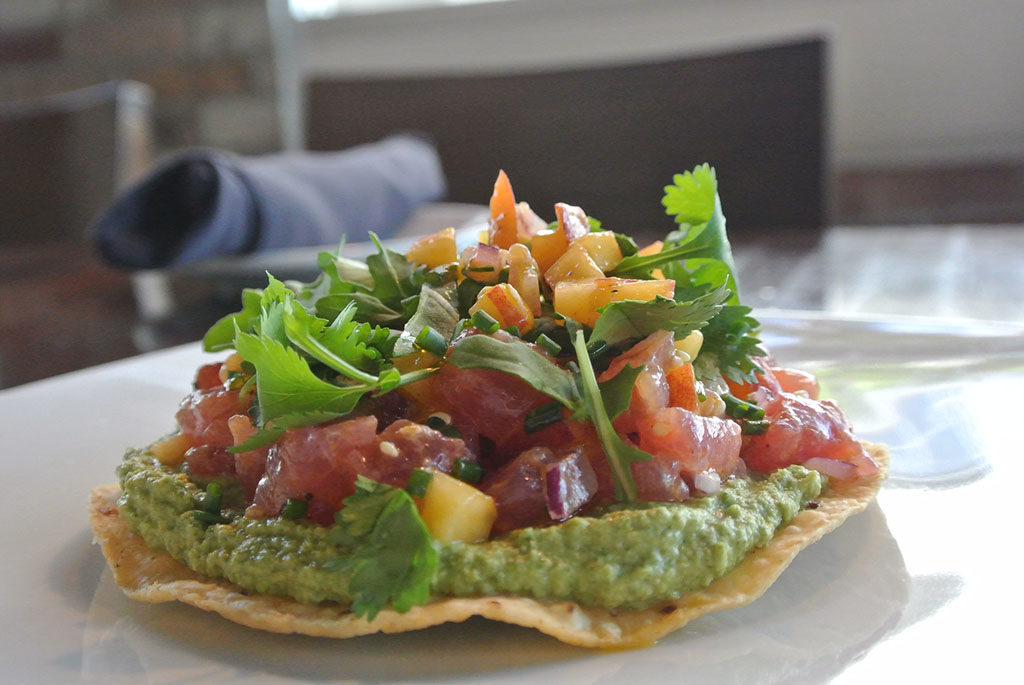 Over at this downtown Mexican restaurant, change is afoot. Given pause to take stock after the closing of his 9th and 9th Cantina, owner and chef Matt Lake decided to mix things up at his original location. A fresh start and what have you.
Starting today (August 1st) the restaurant will begin printing a new menu each month. The first Thursday will see a new menu featuring dishes that lean more heavily into seasonal product and inspiration. Dishes on the menu that launches today include a Summery and simple tuna tostada – plus a return of my all time favorite – cochinita pibil.
Keep tabs on what's new on the menu via their social media accounts but expect favorites like enchiladas suiza and their table side guac to remain on the menu as solid standbys. These guys are one of my hands down favorites in town, get your wallet out and go support them.
Chilli Beak no more
Reported to me through a few different channels – the local chili oil manufacturer Chili Beak is pretty much end of life. No reason has yet been given for the seemingly sudden closure, but the business is still retailing their remaining stock through their website. When it's gone – it's gone for good. Stock up.
The Golden AXEperience
Finally, flying steel! Lumpy's in downtown is no more, in its place – Golden Axe Throwing The new business plans to open to the public tomorrow on August 2nd, just in time for the weekend. There'll be a full bar, kitchen and airborne weaponry galore. Here's the full release…
Golden Axe is not just about throwing axes and drinks; it's about the space, the art, and the full immersive experience. Upon entering the venue, you'll be transported into the lavish house of an ancient Viking lord. Cedar logs sprinkled with gold outline the core of the architecture, while authentic comic strips paper opposing walls in contrast.
"We love axe throwing but we don't love how bland most axe-throwing venues are." said Bentley Williams, owner and co-founder of Golden Axe, "We wanted to create a space that focuses on more than just axes."
The venue pays homage to classic comics and video games while remaining modern and sleek. Not only is the appearance of the venue lavish, but it incorporates exciting technology into the tech-based axes and throwing lanes. Golden Axe is the only place in Utah with projected targets and electronic scoring,
"Other venues use painted targets and chalkboards." said the head of axe-operations Ryan Means, "We wanted to bring the axe-throwing sport into the future with projected targets and e-scoring so we could create as many game modes as we wanted."
Not only is Golden Axe the only axe-throwing bar in Utah with this technology, but also adds a full bar with various cocktail and beer options, and a full-service kitchen serving enjoyable food options. Golden Axe is more than an axe-throwing venue; it's a full entertainment experience.
145 west Pierpont Ave, Salt Lake City, UT 84101
(385) 415-2956
goldenaxeslc.com
Hi, I'm Stuart, nice to meet you!  I'm the founder, writer and wrangler at Gastronomic SLC.  I'm a multiple-award winning journalist and have written in myopic detail about the Salt Lake City  dining scene for the better part of seventeen years.
I've worked extensively with multiple local publications from Visit Salt Lake to Salt Lake Magazine, not least helped to consult on national TV.   Pause those credits, yep, that's me! I'm also a former restaurant critic of more than five years, working for the Salt Lake Tribune.    I'm largely fueled by a critical obsession with rice, alliteration and the use of big words I don't understand.   What they're saying about me: "Not inaccurate", "I thought he was older", "I don't share his feelings".
Want to know more? This is why I am the way I am.
This article may contain content provided by one of our paid partners. These are some of the best businesses in Utah. For a list of all our current and past relationships see our
partnership history page
.