We took December off from the wrap up, as general food news was a little thin on the ground over the holiday period. As such this wrap up covers both December 2018 and January 2019. First up, all the winners from the last couple of DABC meetings.
DABC Licenses
Bar licenses
Competition was fierce over the last two months with applicants outstripping supply for bar licenses. Despite previous concerns over ownership issues surrounding The Black Sheep Bar & Grill (replacing Foothill's McCool's) the business secured their bar license via purchase of the old Scallywags license; the former business closing after a storied history.
Riverbank Bar in Millcreek (opposite the Brickyard Harmons) secured a conditional license at the December meeting. After waiting for more than 6 months the new project from the folks behind Campfire Lounge is now ready to rock; this means you can grab a drink here before heading over the road to do your shopping.
Seabird Bar over in Draper also secured a conditional license at the same meeting; this business is the craft cocktail concept from Jameel Gaskins (also Bar George/George) and josh Rosenthal (La Barba). The duo pointed to only three other meaningful bars in the Draper area.
At the January meeting, South Salt Lake's Level Crossing Brewing Company secured a conditional license. The new brewery with tap room is set to open under the city's landmark water tower; lovingly captured in the companies cool new logo.
Officials from the city turned out in force during the December meeting to push for the approval of this license, moving chairman Nielsen to commend the applicant's superior presentation. This new facility is expected to anchor the redevelopment of the ostensible (new) downtown of South Salt Lake (around 21st and Winco etc).
Lastly, Gig's Tavern out of Ogden also secured a bar license. By my math this leaves one license available to carry over to the February meeting.
Full service licenses (beer, wine liquor)
Famous Dave's BBQ, Layton, West Jordan, Midvale
Maxwell's, Salt Lake City
Hyatt Place SLC Airport, Salt Lake City
Josie Wyatt's Grille, Moab, conditional
Nacho Daddy, Salt Lake City, conditional
Carson Kitchen, Salt Lake City, conditional
Paulino's Contigo Peru, Salt Lake City, conditional
Hook Reel, Layton, conditional
Oquirrh, Salt Lake City, conditional
So Grill Korean BBQ & Sushi, Sandy, conditional
Mi Ranchito, South Jordan, conditional

Limited service license (beer and wine)
Wolf Creek Resort, Eden
99 Thai Fusion Restaurant, Layton
The Rose Establishment, Salt Lake City
Caffe Zero, Salt Lake City
Kickin Seafood, Layton
Thai Bella, Moab
Red 88 Asian Bistro, South Jordan
Bombay Bites, Ogden
Argentine Corner, Clearfield, conditional
Suehiro Japanese Restaurant, Midvale, conditional
Other
Mannebach Cellars of Tooele. secured both a manufacturing license and type 5 pacgaeeganeycy license for their new winery.
Street Tacos secured a conditional beer only license. Abe Kader pointed out that despite the name, this is not a food cart but located in the old Wendys on 4th South near Pioneer park.
Lastly, the Dutch John / Flaming George area will also now be getting a new package agency too.
Restaurant closures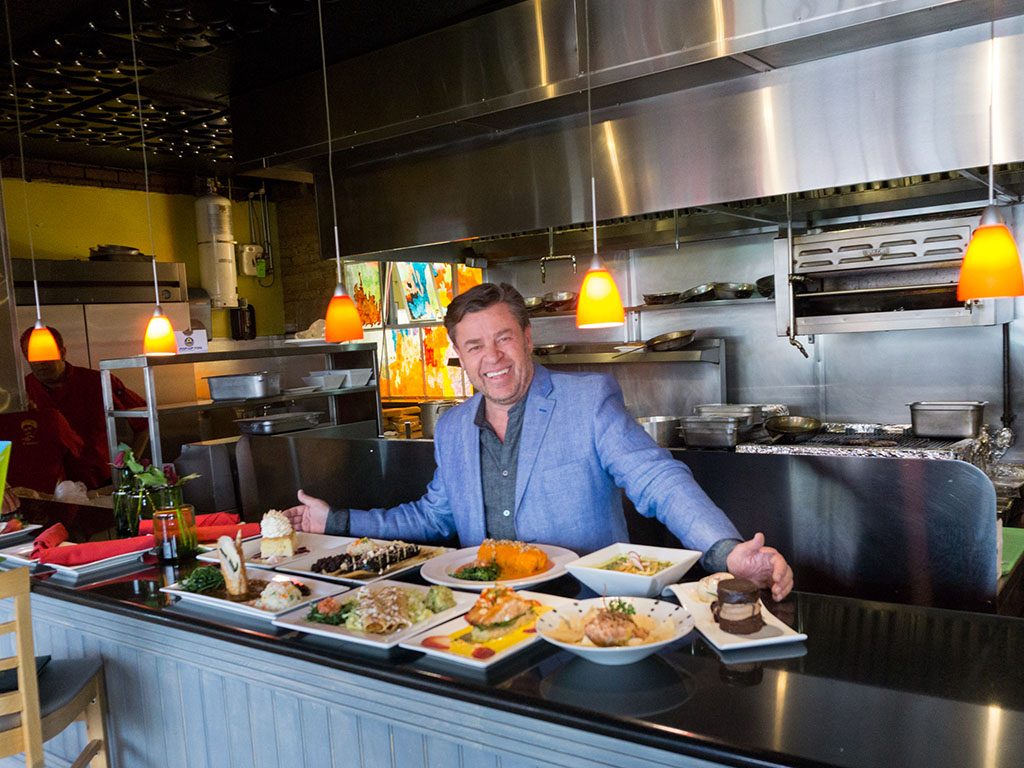 The Eklektik announced their closure via Facebook after two years in business, while one of Utah's oldest restaurants, The Oaks, also recently confirmed their closure too. A mention for Namaste India as well, closed by way of demolition of the restaurant's property. I believe the spot was also Spice Bistro before Namaste.
Over on our own SLC food talk forum, Rico Cocina's Jorge Fierro confirmed the rollback of hours at the space formerly known as Frida Bistro, writing:
"What a great run, first Frida Bistro, & then Rico Mex Cocina, we now are only open for lunch business Monday through Friday & private events on evenings & weekends, however it is time to find a partner, investor or buyer for an 85 seat restaurant & bar!!! Only serious inquiries, thank you!!!"


Uinta Recall
Hat tip to the excellent Utah Beer Blog for a heads up on a big recall today over at Uinta Brewing. The recall in full is as follows:
We regret to inform you that we are issuing a voluntary recall of select varieties of 12oz. cans and bottles due to the presence of a foreign yeast that could cause a package integrity issue over time and under certain storage conditions. The recall comes after extensive testing by the brewery and external third-party analysis confirmed the presence of the strain of yeast that could cause refermentation in the bottle or can, building up pressure that could cause the packaging to fail. Click here for a full list of brands and packages affected by the recall.
Since its discovery, we have taken immediate and comprehensive steps to remove any trace of the foreign yeast from any further cross-contamination with its house yeast strains. The original source of the foreign yeast is still under investigation, though it is a naturally occurring strain that is occasionally used for brewing specific styles. There are no food safety risks with the consumption of this beer.
A majority of the beer in question is distributed only in our home state of Utah. Select varieties were shipped out of Utah, however less than 10% of all affected beer has made it to retail shelves. Our wholesaler partners have received instructions from the brewery to cease distribution and destroy all cases of beer on this list.
We take quality and safety very seriously at Uinta, so we are issuing this voluntary recall out of an abundance of caution. If you are in possession of a 6- or 12-pack included in the recall, we are offering a refund of your purchase. Click on the red button above and fill out the form completely; if you have it, include a photograph of your receipt, along with a photograph of the Best Before date printed on the outer packaging. A member of our team will review your request and confirm within three days; once confirmed, you should receive your refund within two-to-four weeks. Please wait to receive confirmation of your refund eligibility before safely disposing of the beer by enclosing the package in a bag and placing in a trash container. Only brands and packages included in the list below are eligible for the refund; no other beers were affected.
A full list of the affected brews can be found here:
http://uintabrewing.com/uploads/images/Uinta-Brewing-2-1-19_Recall_List.pdf
3.2 Nonsense
I won't add to the hand wringing over the whyfores and wherenots about Utah's liquor laws but it looks like change might finally be coming to Utah's notorious 3.2 law. Reported by Fox13 is a new legislative proposal that seeks to move Utah's (non liquor store) alcohol limit from 3.2 to 4.8%.
Of course this is all by weight though, because for some reason everyone still loves to talk in this anachronistic terminology that's both confusing and imprecise. In real money, this means the limit on the alcohol you can buy in grocery and convenience stores would grow from 4% (BY VOLUME y'all) to 6%.
Obvious benefits of such a move include stronger brews more readily available, but also more general product selection. A move to 6% ABV would allow whole new classes of beers not to mention certain hard ciders to be more regularly available. Moreover, this would all be lovingly chilled once in the hands of grocers and convenience stores.
Who knows if this will pass, but the impact of the drop in production by the big brewers has already started to impact local shelves. The Responsible Beer Choice Coalition – a lobbying group aimed at changing Utah's current laws, reports the following products have already vanished from Utah:
Super Bowl LIII Eats
Here are a few last minute ideas for dining and or drinks (language mostly provided by restaurants themselves):
Bourbon House – Will be offering all the Super Bowl necessities: wings, beer, 8 flat screen TV's and a giant HD projector screen to watch the game on! We'll have $10 BBQ wings, $4 Full Sail and Session bottles, and $4 Carlsberg cans. Join us! ? ?
Billy Blanco's – This playful, modern cantina offering Mexican eats, burgers, wings and a full bar featuring Park City's "best margarita" for 4 years running,, voted on by Park City locals, is open daily. Watch the game from any seat in the house. For reservations and more information, call, 435-575-0846
Blind Dog – Enjoy award-winning sushi, seafood and steaks while watching the game at Blind Dog. This Park City mainstay will be serving its raved-about regular menu on game day, featuring sustainably sourced, creatively crafted and delicious fare.
Copper Common – Any pizza and ten wings to go, just $20.
Copper Kitchen – 36 wings, $48.
Powder @Waldorf Astoria – This contemporary eatery serving New American fare and cocktails will be serving its regular menu on Super Bowl Sunday.
Red Rock Brewing SLC – Will be adding a 75″ big screen in the restaurant so you can enjoy the big game alongside their award winning beers and extensive bar food menu.
Ruth's Chris – Keep an eye on the game while digging into perfectly prepared USDA prime beef at this steakhouse staple. Ruth's Chris will be serving its regular menu while showing the game (with no sound) on the bar's two televisions.
Versante Hearth And Bar – This locals' spot for pizza, pasta and craft beer is serving up a veritable playbook of Super Bowl classics. Enjoy selections such as hot wing pizza with Frank's Hot Sauce, bleu cheese and ranch; chicken wings with choice of mole, house barbecue or hot sauce; "pork wing" spare ribs featuring choice of mole, house barbecue or hot sauce, and street corn grilled on the cobb and seasoned with parmesan and aioli. On tap will be a section of drafts including Proper Salted Caramel Porter, Proper Beckermans Lager, Uinta Rotational and Bohemian Sir Veza.
Zilla's – Have an all you can eat buffet in their lounge offering wings, tots, burgers, tenders, dips and much more. Cost is $20.
Miscellaneous
Shake Shack coming to Utah:
https://utahnow.online/2019/01/09/shake-shack-coming-to-utah/
SLC Eatery story:
https://www.slc.gov/blog/2019/01/24/new-slc-eatery-brings-modern-american-fare-with-traditional-chinese-flare/
First grocery store for Depot District"
https://www.buildingsaltlake.com/depot-district-to-get-its-first-grocery-store/
Best selling alcohol of 2018:
https://www.sltrib.com/news/2018/12/27/what-are-top-sellers/

Closed for good in 2018″
https://www.sltrib.com/artsliving/food/2018/12/28/salt-lake-city/
Keep the conversation going
Want to stay on top of the SLC food scene, minute by minute, dish by dish? Here are a few other places you should follow along:
Hi, I'm Stuart, nice to meet you!  I'm the founder, writer and wrangler at Gastronomic SLC.  I'm a multiple-award winning journalist and have written in myopic detail about the Salt Lake City  dining scene for the better part of seventeen years.
I've worked extensively with multiple local publications from Visit Salt Lake to Salt Lake Magazine, not least helped to consult on national TV.   Pause those credits, yep, that's me! I'm also a former restaurant critic of more than five years, working for the Salt Lake Tribune.    I'm largely fueled by a critical obsession with rice, alliteration and the use of big words I don't understand.   What they're saying about me: "Not inaccurate", "I thought he was older", "I don't share his feelings".
Want to know more? This is why I am the way I am.
This article may contain content provided by one of our paid partners. These are some of the best businesses in Utah. For a list of all our current and past relationships see our
partnership history page
.