Cafe Niche
Café Niche's chef Andy Morrison's Summer specials are a great way to beat the heat. These rotating three-course dinner menus are served nightly, Monday through Saturday from 4 p.m. with offerings changing weekly in August. Cost per person is $30, dinners start with a choice of daily soup or Niche salad and end with dessert choices of affogato – espresso, daily gelato and a house made cookie or house made sorbet. August 17-23 Bouillabaisse scallops, mahi mahi, shrimp, leeks, onions, tomatoes, celery, potatoes and fennel-saffron broth, served with grilled bread and saffron-garlic aioli August 24-30 Zucchini and ricotta flatbread with basil, roasted tomatoes and extra virgin olive oil August 31 – September 6 Lamb Sliders, mini lamb burgers with pickled red onion, Feta cheese, pickled parsley, harissa and arugula
779 E 300 S, Salt Lake City, UT 84102 (801) 433-3380 caffeniche.com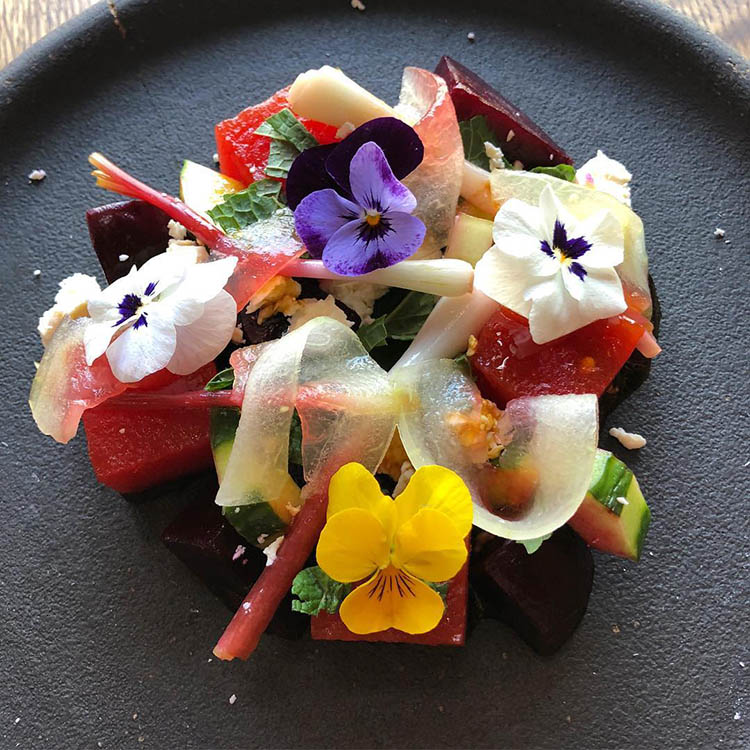 Tupelo
New for Summer at this Park City favorite is a special
7 Bites for $7 Menu
offered in the bar and lounge area, Sunday – Monday, 5.30 p.m through 7.30 p.m. Note the bar area is 21+ $7 bites menu" * Deviled eggs * Sue's Maine mussels, garlic, herbs, grilled evoo bread * Smoked salmon toast, local radish, house pickles, hard boiled egg * Compressed melon and beet salad, feta, pickled rind, mint * Market greens salad, sugar peas, lemon dressing, smoked parmesan * Braised beef cheeks, fresh corn grits, grilled broccoli rabe, baked tomatoes * Garlic roasted mushroom toast, grilled sourdough, ramps, rosemary, ricotta $7 libations menu: * Dry creek vineyards, fume blanc (dry creek, CA) * Columbia crest, cabernet sauvignon (columbia valley, WA) * Scaia rosata (veneto, Italy) * Whiskey lemonade (benchmark bourbon, lemonade, thyme) * Ain't-cho margarita (lunazul blanco, ancho reyes liqueur, lemon & lime, salt)
508 Main St, Park City, UT 84060 (435) 615-7700 tupeloparkcity.com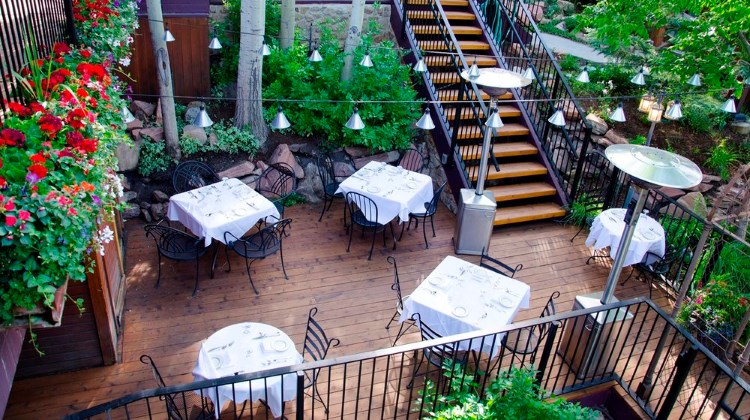 Bill White Restaurants
During the Summer, a trio of the group's restaurants are still offering their value night deals as follows. Bargains range from $2 tacos through $5 glasses of wine: Grappa Mondays –
menu
Windy Ridge Cafe Tuesdays –
menu
Ghidotti Thursdays –
menu
Bill White Farms
is also still offering its seasonal farm stand with fresh eggs and plants; Fridays 4-6 p.m. and Saturdays 10 a.m. – 2 p.m.
Manoli's
Mentioned on
Facebook
– a new menu for the season at this Greek hot spot:
We are excited to debut our summer seasonal menu tonight that features produce from local Utah farms. We are also featuring a cherry sorbet topped with luxardo syrup and Solstice Chocolate's Wasatch blend.
402 E Harvey Milk Blvd, Salt Lake City, Utah 84111 (801) 532-3760 manolison9th.com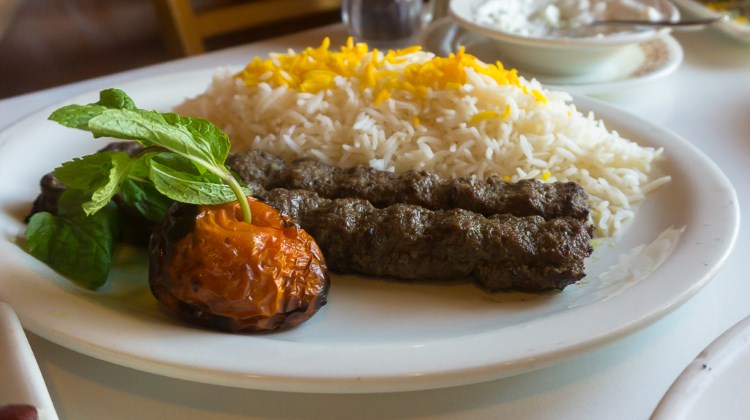 Zaferan Cafe
I'm not certain how long the restaurant has offered this, but I've only just spotted it myself, so I'm calling it a new menu item! Zaferan Cafe in Cottonwood is offering a lunch buffet, Monday through Friday 11 a.m. to 2.30 p.m. The cost is $13.99 and includes a selection of items.
7835 Highland Dr, Cottonwood Heights, UT 84121 (801) 944-6234 zaferancafeut.com
CYTBYRD
Mentioned over on
Facebook
– a new Summer time menu at this downtown breakfast and lunch spot. New all day breakfast items include steak and eggs and chimichurri tofu scramble. New heartier entrees include 72-Hr sous vide short ribs and vegan strawberry kiwi tacos and our. CTYBYRD also offers a menu with items for a range of diets including gluten free, keto, and vegan.
Washington Square 450 S 200 E (3.59 mi) (801) 535-6102 cytybyrd.com
Food talk
Want to discuss this post or the SLC food scene in general? Check out our
Facebook group
and come talk with other likeminded SLC foodies.
Hi, I'm Stuart, nice to meet you!  I'm the founder, writer and wrangler at Gastronomic SLC and The Utah Review; I'm also a former restaurant critic of more than five years, working for the Salt Lake Tribune.  I've worked extensively with other local publications from Utah Stories through to Salt Lake Magazine and Visit Salt Lake.
I'm a multiple-award winning journalist and have covered the Utah dining scene for more than a decade.   I'm largely fueled by Uinta Cutthroat, alliteration and the use of too many big words I don't understand.  I ate all the pies.
This site is 100% free of intrusive third party ads through the generous headline sponsorship by The Gateway - SLC's premier entertainment destination.
This article may contain content provided by one of our Partners or Sponsors. These are some of the best businesses in Utah. The current businesses we work with include:
Alamexo
,
The Angry Korean
,
Avenues Proper
,
BGR
,
Bourbon House
,
BTG Wine Bar
,
Caffe Molise
,
Cafe Niche
,
Campos Coffee
,
Current Fish & Oyster
,
Desert Edge Pub
,
Kyoto
,
Feldman's Deli
,
Log Haven
,
Oasis Cafe
,
Proper Burger
,
Proper Brewing Co
,
Saffron Valley
,
SLC Eatery
,
Stanza Italian Bistro
,
Taqueria 27
,
Vida Tequila
,
Vine Lore
,
Whiskey Street
,
White Horse
.
For a list of all our past relationships and timelines, please see our historical partnerships page.