BTG Wine Bar – Looking to start the weekend early? Head down to BTG tonight (Thursday, February 22nd) and join wine grower Will Bucklin. Bucklin is the host for a four course wine dinner at the downtown wine bar, and frankly, his wines are some of our favorites. Four courses ($30) and four wine pairings ($35) will be served.
63 W 100 S, Salt Lake City, UT 84101
(801) 359-2814
btgwinebar.com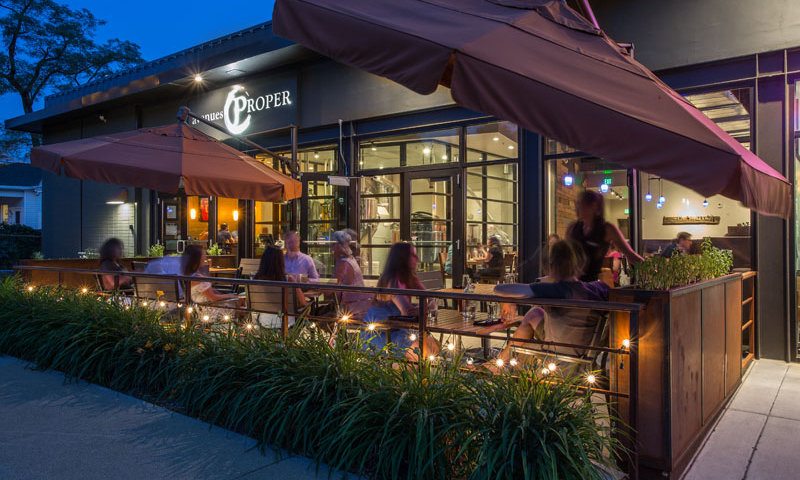 Avenues Proper – A pairing dinner with a twist is coming to the Avenues on February 28th. Coffee will be the muse of the five course special menu. In partnership with local La Barba Coffee guess will enjoy coffee cocktails, two coffee beers, and a special pour-over coffee. Cost is $60 and the full menu is as follows:
376 8th Ave, Salt Lake City, UT 84103
(385) 227-8628
avenuesproper.com
Tupelo – Also tonight up in Park City, this Main Street restaurant is partnering with Staglin Family Vineyard to present an indulgent four-course dining event. Starting at 6.30 p.m. the menu is as follows:
* Duo of sashimi of halibut, lavender shoyu, compressed pineapple, kombu mint dust, Spanish EVOO
* 2014 Salus Chardonnay

* Ricotta and honey, orange spice gastrique, puffed carrot chips
* 2014 Estate Chardonnay
* Venison carpaccio, pickled beets, crisp beet chips, black garlic yuzu aioli
* 2015 Stagliano Rosato
* Pan roasted barramundi, pistachio, roasted shallot soubise, morello cherry, roasted root veg
* 2014 Stagliano Sangiovese
* Pecan smoked desert mountain beef, parsnip puree, brussels sprouts, charred rosemary glaze
* 2011 Estate Cabernet Sauvignon
Founded in 1985, most of the wine are only available via special order in Utah, Staglin Family Vineyard takes pride in the tradition of family ownership and participation. With an uncompromised commitment to quality, Staglin's mission is to produce world-class wines that reflect the distinctive character of its historic Rutherford Bench estate. Seating is limited for the event. Tickets are $100 per person for food only and $135 with wine pairings.
508 Main St, Park City, UT 84060
(435) 615-7700
tupeloparkcity.com
Cafe Niche – Chef Andy Morrison is offering a new $30 dinner menu of three courses nightly for dinner, Monday through Saturday from 4 p.m. with offerings changing weekly. Morrison's March dinners start with a choice of daily soup or Niche salad and end with dessert choices of affogato – espresso, daily gelato and a house made cookie; or her house made sorbet. Café Niche's March 3-course menus are as follows:
March 5
Vegan nachos: butternut cashew sauce, multigrain tortilla chips, black beans, jalapeños, roasted peppers, pico de gallo, cilantro and green onion. Diners have the option to add blackened salmon.
March 12
Lamburger: lamb and beef patty, mustard aioli, caramelized onions, mushrooms, Teleme cheese and sumac; rolled into lavosh cracker bread
March 19
Lemon saffron chicken: lemon saffron chicken breast, arugula, tomatoes, campanelle pasta, Feta cheese, lemon oregano vinaigrette
March 26
Chicken & sausage pot pie: chicken, sausage, mushrooms, peas, herbs, promontory cheddar, nutmeg spiced pie crust, side salad
779 East 300, Salt Lake City, UT 84102
(801) 433-3380
caffeniche.com
This site is 100% free of annoying ads through the generous headline sponsorship by The Gateway - SLC's premier entertainment destination.
This article may contain content provided by one of our paid partners. These are some of the best businesses in Utah. The current businesses we work with include:
For a list of all our past relationships see our
historical partnerships
.