Tomato Days
–
Wasatch Community Gardens
celebration of those seasonal, red, round things is back in full swing. This year's Tomato Days Dine-Around runs August 15th through September 15th; five restaurants will be serving up special tomato based dishes as follows: 3 Cups Caprese toast with local heirloom tomatoes, burrata spread, and balsamic reduction Les Madeleines Caprese sandwich with local heirloom tomatoes from LC Organics in West Valley City, with fresh mozzarella and house grown basil on a house made French country loaf, $9 Laziz Kitchen A base layer of beef steak tomatoes, buttered in a cast iron pan; three eggs, topped with a sumac onion mix, a sprinkle of cherry tomatoes, zaatar and another slice of a large tomato; baked in a stone fired oven, $17 Tin Angel Cafe Heirloom tomatoes baked atop a blend of chevre and ricotta cheeses with basil, thyme, lemon juice, pine nuts, and extra virgin olive oil; served with crostini, $12.50 Even Stevens PBLT, house braised pork belly, heirloom tomato relish, arugula, and garlic aiolo served on a toasted baguette. A veggie version is available too, $8.95. Served at the Salt Lake City, Sugar House, Draper, St. George, Ogden, Logan and Provo locations. Visit any of those participating restaurants and ask for special and Wasatch Community Gardens will receive a portion of the proceeds. The month long comes to a close on September 9th (11 a.n. – 2 p.m.) with the 2017 Tomato Sandwich Party – a 100% free event at
The Grateful Tomato Garden
. Per the Garden's own blurb:
Bring your friends and family and join us at our Annual Tomato Sandwich Party! We'll be serving delicious (and free!) pesto and heirloom tomato sandwiches. Enjoy live music and take a stroll through our beautiful and productive Grateful Tomato Garden. We hope to see you at this kick-off event for Eat Local Week!
Black Sheep Cafe @ Epic Brewing Sugar House
– If memory serves – Black Sheep's efforts at Epic's Sugar House location was the
fourth roll of the dice
. Well, another one bites the dust. The following
pos
t was made on Black Sheep's Facebook post recently.
Black Sheep and Epic Brewing have had a great run and a wild ride together this last year, but unfortunately, we find ourselves in a place where we must part ways and pursue separate ventures. We part on friendly terms and with a bow of respect to each other as friends, business partners and fellow craftsmen of artisanal food and drink. As our valued guests, we thank you for your continued support along the way and we will always cherish the memories of your visits. While Black Sheep moves on to our next venture, Epic will stay right here, but give them a few weeks to get themselves together to reopen. Epic looks forward to reconnecting with the community here in Sugar House. In the meantime, pop-up dinners will be held in the Salt Lake area until a new location is found. We invite you to visit Black Sheep's flagship location at 19 N University Ave in Provo. Thank you for all the love, support and patronage. Cheers! The Black Sheep Team
48 E 2100 S #110, Salt Lake City, UT 84106 (801) 742-5490 blacksheepslc.com
Manoli's
– The menu has recently been refreshed at this 9th South Greek restaurant. Dishes include Kakavia pictured above – clams, scallops, tomato-ouzo broth, shaved fennel, crispy halloumi and garlic croutons. The full menu can be found
online here
.
402 East Harvey Milk Blvd (900 S), Salt Lake City, UT 84111 (801) 532-3760 www.manolison9th.com
Current Fish And Oyster
– A couple of tweaks to the opening hours for this La Salle restaurant. The restaurant will be shuttering its weekend brunch hours but instead, begin opening every day for dinner, including Sunday starting at 4 p.m. GM Andrew Cliburn writes:
We have such great restaurants within the LaSalle and Trio Groups who have been known for their amazing brunches for a long time. We wanted to focus on playing to our strengths as a company. Current is such a hot spot for the freshest seafood for business and social lunches and dinners it just made sense to add one more dinner to our week and let the other brunch spots really shine.
Highlights from the current menu, overseen by chef Alan Brines include:
A shared plate of tender grilled calamari with lemon aioli, jalapeño, grilled fingerling potatoes and scallions; fish and chips entrée of crisp, moist and super fresh ale battered rockfish with a remoulade, spicy coleslaw and house-cut fries; Chef Brines' signature entrée of caramelized organic salmon with soy-sake marinade, charred broccolini, boniato and orange-tamarind sauce, and the popular 44 Farm New York steak served with a scallion potato cake, grilled asparagus, blistered tomatoes and a flavorful green and red chimichurri that perfectly complements the tender beef.
Current's pretty patio will still be available for evening and weekday lunch dining, weather permitting.
279 E 300 S, Salt Lake City, UT 84111 (801) 326-3474 www.currentfishandoyster.com
Stanza
– We mentioned chef Jonathan LeBlanc's new additions to the menu last month. This month sees them offered as part of a new "express business lunch" menu. The three-course menu is just $15 and will change weekly to take full advantage of seasonally available ingredients from local farms. The goal is to have start-to-finish lunch served in a casual atmosphere in 45 minutes. The menu at press time was as follows: * Choice of soup or caesar salad * Choice of sandwich The Capri: heirloom tomatoes, basil, whole milk mozzarella, arugula, aged balsamic, ciabatta Chicago Italian Beef: 10-hour roasted top sirloin, house made giardiniera, provolone, red peppers, Italian roll * Cannoli alla ricotta, house made cinnamon shell, ricotta cream, pistachio, chocolate Planned dishes for upcoming weeks include dishes such as gnocchi al fungi and bucatini alla carbonara.
54 E 300 S, Salt Lake City, UT 84111 (801) 746-4441 www.stanzaslc.com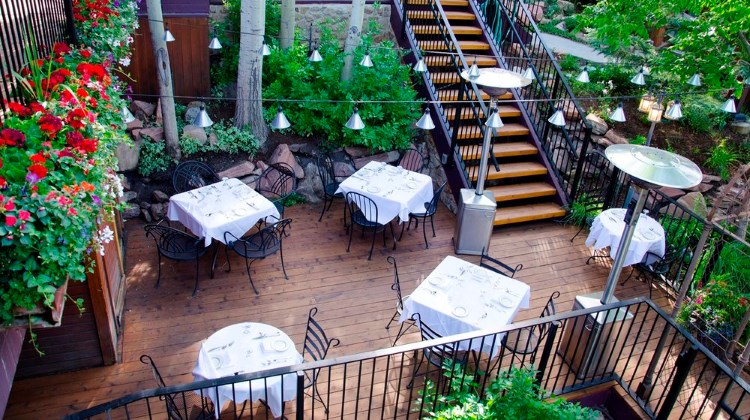 Bill White Group
– A trio of seasonal summer value menus are being offered up in Park City. Options (click for menus) include Monday's at
Grappa
$5-9 small plates, $12-14 entrees Tuesday's at
Windy Ridge
$2 tacos, $4 margaritas Thursday's at
Ghidotti's
$5 pastas, $5 glasses of wine
Hi, I'm Stuart, nice to meet you!  I'm the founder, writer and wrangler at Gastronomic SLC and The Utah Review; I'm also a former restaurant critic of more than five years, working for the Salt Lake Tribune.  I've worked extensively with other local publications from Utah Stories through to Salt Lake Magazine and Visit Salt Lake.
I'm a multiple-award winning journalist and have covered the Utah dining scene for more than a decade.   I'm largely fueled by Uinta Cutthroat, alliteration and the use of too many big words I don't understand.  I ate all the pies.
This site is 100% free of intrusive third party ads through the generous headline sponsorship by The Gateway - SLC's premier entertainment destination.
This article may contain content provided by one of our Partners or Sponsors. These are some of the best businesses in Utah. The current businesses we work with include:
Alamexo
,
The Angry Korean
,
Avenues Proper
,
BGR
,
Bourbon House
,
BTG Wine Bar
,
Caffe Molise
,
Cafe Niche
,
Campos Coffee
,
Current Fish & Oyster
,
Desert Edge Pub
,
Kyoto
,
Feldman's Deli
,
Log Haven
,
Oasis Cafe
,
Proper Burger
,
Proper Brewing Co
,
Saffron Valley
,
SLC Eatery
,
Stanza Italian Bistro
,
Taqueria 27
,
Vida Tequila
,
Vine Lore
,
Whiskey Street
,
White Horse
.
For a list of all our past relationships and timelines, please see our historical partnerships page.