Savor The Summit – As mentioned last week, tickets are now on sale for this years Savor The Summit; one of my own favorite events of the year.
If you're considering attending the 2017 bash, we'd recommend you act fast, tickets sell out for the most popular restaurants quickly. And if you're still on the fence, here are some shots from Cuisine Unlimited's table in 2016, who kindly hosted Gastronomic SLC for the night.
The 2016 inspiration was all things Cuban, see the 2017 menu after the snaps:
Restaurant's participating in this years Savor event are as follows:
Bandits' Grill & Bar – 2017 menu
Bangkok Thai on Main
Bistro 412
Bodega on Main
The Bridge Café & Grill
Buona Vita
Butcher's Chop House & Bar
Café Terigo
Chimayo
Cuisine Unlimited – 2017 menu
Firewood on Main
Flanagan's on Main Irish Pub & Restaurant
Fletcher's Park City
Flying Sumo
Handle
High West Distillery
J&G Grill
Provisions
Purple Sage – 2017 menu
Reef's Restaurant
Riverhorse on Main
Shabu
The Bridge Café
The Eating Establishment
tupelo Park City
Wasatch Brew Pub – 2017 menu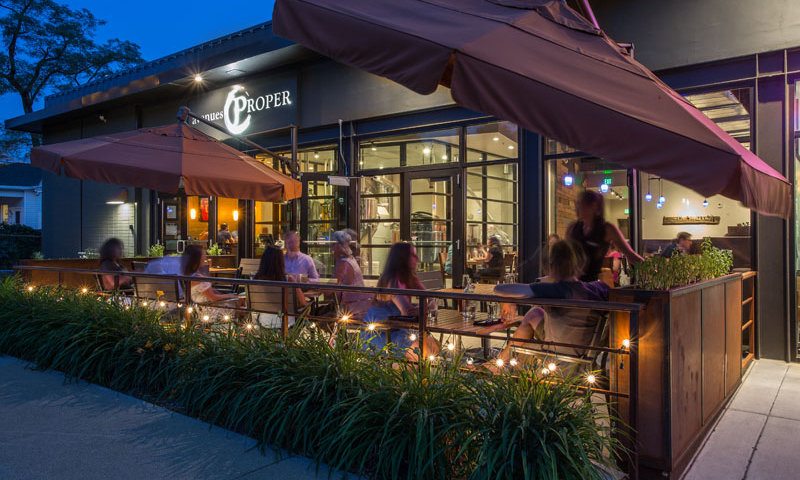 Avenues Proper – Two great events this month for fans of this fabulous Aves restaurant. First up an April cellar pairing dinner on Wednesday, April 26th @ 6 p.m. Cost is $55 and includes food and beer and is limited to just 22 seats.

Unlike past cellar events that focus on aged brews, the April event looks to hop forward beers. Events coordinator Eleanor Lewis commented to us, "As you may notice, this lineup isn't as much focused on older vintages as it is on the hoppy stuff – and generally speaking, the hoppy stuff is what you want to drink fresh! This is because hops contain volatile oils that break down over time, leaving your once-piney-citrusy juice bomb tasting more like a soggy cardboard box after too long on the shelf.
Also of note is the fact that the often bracing bitterness of hop-forward beers can be somewhat challenging to match with food pairings. But with a little ingenuity, trial-and-error, and a lot of tastings (it's a tough job, but someone's gotta do it), Jeff and Vance are putting together some really creative menu items that I am certain will change the way you think about pairing India Pale Ales with food.
Being poured at the event are:
* Uinta Pit Stop Kettle-Soured Apricot IPA (2016)
* Talisman Hazards Triple IPA (2017)
* Uinta Hopscursion Brett IPA (2016)
* Proper Brewing Co Ostara Tripel IPA with Citrus (2017)
A few days later on Sunday, April 30th the restaurant also turns four years old, and is celebrating in style. Starting at 6 p.m. for a cocktail/social hour and with dinner following at 7 p.m. cost is $75 for dinner and $20 for beer pairings. To celebrate, lineup includes some of the teams favorite beers brewed on their original five-barrel system directly at the restaurant – including this year's release of the cult favorite Avenues Annual kettle-soured saison.
The menu for the shindig is as follows:
Course 1
* Confit melon soup, pickled grapes, candied almonds
* Freaky Deaky Dutch
Course 2
* Steamed sable fish, tomato consomme, burnt lemon, pea tendrils
* Avenues Annual
Course 3
* Rabbit 3 ways, sausage/mango chutney, rack/yuzu rabbit jus, confit/crostini, foie butter
* Ostara
Intermezzo
Gose with Jello shots (yes jello shots, its a party!)
Course 4
* Lavender crusted lamb chop, farro, tarragon yogurt
* Gruit
Course 5
* Tiramisu
* Chai Hulud Saison
376 8th Ave C, Salt Lake City, UT 84103
(385) 227-8628
www.avenuesproper.com>
Stanza – The downtown Italian restaurant welcomes Francis Fecteau of Libation for a wine dinner featuring the wines of Vietti from Castiglione Falletto in Italy. The four-course pairing dinner will be held on Thursday, April 20, 2017 at 6 p.m. and costs $70 per person. Dinner will be served family style and seating is limited. Menu as follows:
* Roero Arneis upon arrival
Course One
* Caesar salad – romaine hearts, mustard vinaigrette, Parmesan, olive oil crouton
* Barbera D'Alba
Course Two
* Antipasto – Dok Dall'ava prosciutto, Occelli Testun al Barolo, balsamic roasted grapes, house made herb cracker
* Barolo Castiglione
Course Three
* Bucatini all'Amatriciana – guanciale, pecorino, tomato
* Nebbiolo Perbacco
Course Four
* Ricotta cheesecake – seasonal fruit
* Moscato d'Asti.
"Vietti wines are the perfect pairing with our contemporary Italian offerings," says Hillary Merrill, Operations Manager. "We plan to offer another four this year in an ongoing series pairing great Italian wines in our stunning, dramatic setting."
454 E 300 S, Salt Lake City, UT 84111
(801) 746-4441
www.stanzaslc.com
Hi, I'm Stuart, nice to meet you!  I'm the founder, writer and wrangler at Gastronomic SLC and The Utah Review; I'm also a former restaurant critic of more than five years, working for the Salt Lake Tribune.  I've worked extensively with other local publications from Utah Stories through to Salt Lake Magazine and Visit Salt Lake.
I'm a multiple-award winning journalist and have covered the Utah dining scene for more than a decade.   I'm largely fueled by Uinta Cutthroat, alliteration and the use of too many big words I don't understand.  I ate all the pies.
This site is 100% free of intrusive third party ads through the generous headline sponsorship by The Gateway - SLC's premier entertainment destination.
This article may contain content provided by one of our Partners or Sponsors. These are some of the best businesses in Utah. The current businesses we work with include:
Avenues Proper
,
BGR
,
Bourbon House
,
BTG Wine Bar
,
Caffe Molise
,
Cafe Niche
,
Campos Coffee
,
Current Fish & Oyster
,
Kyoto
,
Feldman's Deli
,
Log Haven
,
Oasis Cafe
,
Proper Burger
,
Proper Brewing Co
,
Saffron Valley
,
SLC Eatery
,
Stanza Italian Bistro
,
Taqueria 27
,
Whiskey Street
,
White Horse
.
For a list of all our past relationships and timelines, please see our historical partnerships page.