Eat Drink SLC 2016 – If you haven't yet purchased tickets to this years EDSLC, here's a reminder: do. As I mentioned previously, this is one of the very best dining events of the summer.
Since that last post, tickets have been flying off of the virtual shelves and a stack of new restaurants have been added to the roster including Scott Evans' latest effort, Trestle Tavern, and downtown hot spot, HSL. The current dining lineup is deliciously as follows:
3 Cups
Amour Spreads
Avenues Bistro
Avenues Proper
Bambara
Beltex Meats
Cannella's
Copper Onion
Cucina Deli
Current Fish & Oyster
Finca
Fire Slice Pizzeria
Frida Bistro
Handle / HSL
Provisions
Red Rock
Rubadue's Saucey Skillet
Trestle Tavern
Trio
Uinta Brewing
Whiskey Street
Drink partners on board now include:
La Barba
Premium Port
Adelsheim
Proper Brewery
Mira/Starmont Winery
Beehive/Takashi
OTC
Communal
High West/Precept
Willamette Valley Vineyards
Kid Curry Vodka/Lewandowski Wines
Uvaggio
Lorenza
Elk Cove
Red Rock
Bronco
Winebow LLS
Tricycle/Duckhorn
Uinta
Winebow C&E /Winebow MV
Vive Juicery
Tickets for the event on July 7th (6-9 p.m.) can be purchased online at www.eatdrinkslc.com. Expect them to sell out well before the event.

Meet the Distiller – A little sooner, in fact tomorrow evening (June 22nd), mix and mingle with Chris Barlow – the main man behind Beehive Distilling. Chris will be at the Bandits' Grill & Bar Cottonwood Heights location from 6-9 p.m.
Stop by the Vine Lore curated event any time to chat with Cris and like minded libation lovers – plus sample one of 2 featured cocktails and enjoy half priced appetizers.
3176 East 6200 South, Cottonwood Heights, UT 84121
(801) 944-0505
www.banditsbbqutah.com
Frida Bistro
– Summer is officially here and menus over town are updating accordingly. Starting
this week
check out the new menu at Frida Bistro highlughted on the left (click image for full size menu).
The new 'tapas, tequila y cerveza' menu offers a range of wallet friendly options Monday through Wednesday, and looks perfect for cooling off amidst the current heat wave.
545 W 700 S, Salt Lake City, UT 84101
(801) 983-6692
www.fridabistro.com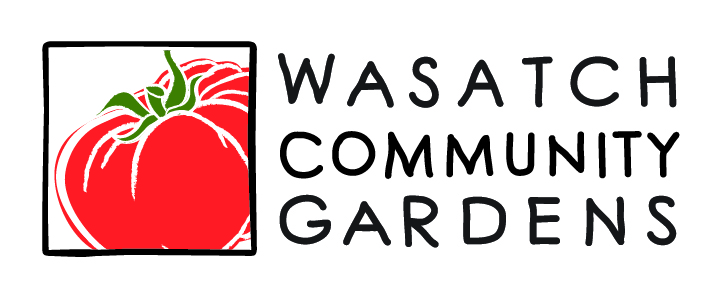 Wasatch Community Gardens – This Saturday (June 25th) budding gardeners and seasoned growers alike might want to take in WCG's 'Urban Garden & Farm Tour'. The tour will be highlighting unique and innovative gardens and farm space impacting Salt Lake's local food movement
The event runs 10 a.m. to 2 p.m. and takes in various sites in Salt Lake City, starting at the Grateful Tomato Garden 800 S 600 E, SLC. Cost is $10, for more information see their website here. Full details about the tour, via press release are as follows:
"Many of the tour sites embrace the idea of growing food, not lawns, which demonstrates to the community that anyone can grow food, using very little water through drip irrigation, while maintaining curb appeal. One stop on the Urban Garden & Farm Tour is located in the urban heart of Salt Lake City, where the home owners, Kim Meller and Blake Fleischman, both grew up with the long-standing family traditions of farming, gardening, and food preservation. When they purchased their house six years ago, they both knew that they didn't want to waste precious water on grass, so they made the conscious decision to rip out the grass and install garden boxes using untreated redwood and PVC piping to extend their growing season. "We enjoy being able to grow our own food and take pride in cooking meals seasonally. This reminds us that living simply and sustainably is a beautiful and rewarding endeavor," says Meller.
Wasatch Community Gardens' Urban Garden & Farm Tour aims to gather energy, raise awareness, and inspire tour participants to take what they learn and create a unique growing space for themselves. "I love the fantastic energy and buzz around this year's Urban Garden & Farm Tour. Along with some of the tour's old favorites we have featured in past years, we have nine new, exciting, and educational sites, including an urban farm that produces food for farmers markets and local chefs, a unique permaculture forest garden that grows rare plants, a micro-farm full of cool outbuildings made out of repurposed materials, and some great urban front and back yards that feature water-wise and pollinator-attracting perennials, chicken coops, fruit trees, and of course, super creative vegetable gardens," says Marybeth Janerich, tour organizer and Community Education Director for Wasatch Community Gardens.
The Urban Garden & Farm Tour offers 16 stops, and tour participants can expect to see demonstrations of urban chicken-keeping, small-space intensive gardening, water-wise growing, container gardening, composting, permaculture, rainwater catchment systems, beekeeping, small urban farming, season extenders, and much more."
Hi, I'm Stuart, nice to meet you!  I'm the founder, writer and wrangler at Gastronomic SLC.  I'm a multiple-award winning journalist and have written in myopic detail about the Salt Lake City  dining scene for the better part of seventeen years.
I've worked extensively with multiple local publications from Visit Salt Lake to Salt Lake Magazine, not least helped to consult on national TV.   Pause those credits, yep, that's me! I'm also a former restaurant critic of more than five years, working for the Salt Lake Tribune.    I'm largely fueled by a critical obsession with rice, alliteration and the use of big words I don't understand.   What they're saying about me: "Not inaccurate", "I thought he was older", "I don't share his feelings".
Want to know more? This is why I am the way I am.
This article may contain content provided by one of our paid partners. These are some of the best businesses in Utah. For a list of all our current and past relationships see our
partnership history page
.