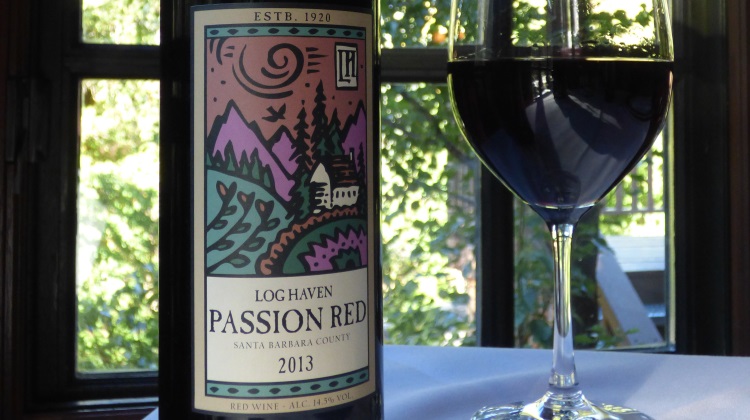 Log Haven – How would you celebrate 21 years of a very special relationship? If you're the folks at Log Haven, one of SLC's most romantic destinations, you commission your very own vino and raise a glass! Long known for their excellent wine list curated by Ian Campbell, this special blend of Santa Barbara County-sourced grapes is Log Haven's very first special-label wine offering. The Bordeaux-style blend, crafted by winemaker Richard Longoria, can count Campbell as its first fan:
"I'm excited to introduce Log Haven's first true 'house wine' – Passion Red. It's a delicious blend of Cabernet Sauvignon, Cabernet Franc, Syrah, and Merlot. Full-bodied but accessible, Passion Red is a versatile wine for food, but should go particularly well with our bacon-wrapped venison with huckleberry gastrique. We're looking forward to introducing it to our guests, old and new. Cheers!"
This extra special wine will start flowing on November 1st; if you haven't been in a while, it should be ample motivation to make the brief drive up Millcreek canyon and check out Longoria's trademark style: balanced, silky and elegant with chef Jones' muscular mountain cuisine.
6451 Millcreek Canyon Rd, Salt Lake City, UT 84109
(801) 272-8255
www.log-haven.com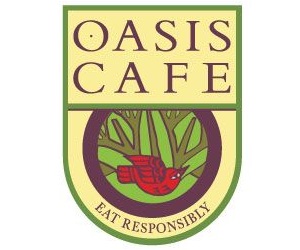 Oasis Cafe – Celebrate harvest season and the change in weather at Oasis Cafe this month as their three three-course nightly dinner menu series continues. As ever, just $25 secures you a fab trio of dishes from chef Efren Benitez changing weekly and often sourced from local farms. Manager Will Keesen commented via email, "We are taking full advantage of this year's seasonal bounty. Our unseasonably warm weather has extended our patio season, so our guests can come dine under the stars one last time before winter sets in."
The menu for the remainder of the month is as follows:
October 12-18
Grilled tilapia over asparagus and a blend of mashed cauliflower and potato, served with yellow pepper puree and garnished with cherry tomato and basil finished with Mexican flan and raspberries
October 19-25
Pan-roasted escolar over soft polenta and broccolini, topped with peperonata salsa with fresh pumpkin cheesecake for dessert
October 26 – November 1
Soy infused pan roasted mahi-mahi with warm sweet potato salad of black bean, spinach, onions and corn with a mango puree and chive oil, finishing with strawberry tres leches cake
151 S 500 E, Salt Lake City, UT 84102
(801) 322-0404
www.oasiscafeslc.com
Current Fish & Oyster – With six months of service under their belts – really has it been that long?! – this downtown hot spot has also recently updated its menus across the board to reflect the change in seasons. Some new dishes from the revised menu include:
* Hang town fry with fried oysters, scrambled eggs, mushrooms and bacon; and a half pound of succulent fresh Alaskan king crab legs with crab salad, brown butter and citrus (brunch).
* Current fish tacos, taking advantage of that day's fresh delivered fish and sporting a zesty ginger-tomato salsa and spicy slaw (lunch).
* Petrale sole with watercress-basil pesto, summer vegetables, house farfalle, white bean and tomato consommé (dinner)
* Fresh cooked lobster with drawn brown butter and lemon, Utah corn and heirloom tomato salad (dinner)
* Black rice pudding with coconut cream, passion fruit sorbet and coconut toffee (dessert)
* Chocolate mousse tart with peanut-togarashi brittle, aerated dark chocolate, crispy shiso and buttermilk gelato (dessert)
* Vanilla bean cheesecake with plum caramel, port compressed plums, graham crumb and a caramelized white chocolate gelato (dessert)
I'm also told fruits de mer platters will be hitting the menu soon too – stay tuned!
279 E 300 S, Salt Lake City, UT 84111
(801) 326-3474
www.currentfishandoyster.com
* Gastronomic SLC is a proud local partner of Log Haven and Oasis Cafe.
Hi, I'm Stuart, nice to meet you!  I'm the founder, writer and wrangler at Gastronomic SLC.  I'm a multiple-award winning journalist and have written in myopic detail about the Salt Lake City  dining scene for the better part of seventeen years.
I've worked extensively with multiple local publications from Visit Salt Lake to Salt Lake Magazine, not least helped to consult on national TV.   Pause those credits, yep, that's me! I'm also a former restaurant critic of more than five years, working for the Salt Lake Tribune.    I'm largely fueled by a critical obsession with rice, alliteration and the use of big words I don't understand.   What they're saying about me: "Not inaccurate", "I thought he was older", "I don't share his feelings".
Want to know more? This is why I am the way I am.
This article may contain content provided by one of our paid partners. These are some of the best businesses in Utah. For a list of all our current and past relationships see our
partnership history page
.