Run for the hills. No its not the zombie apocalypse we've all been prepping for – it's worse, it's awards season time. A deadly cross bow aim and Southern drawl won't save you from every writer and publication in town pontificating on the greatest and grandest of 2013. Things will also seem gravely worse when you notice your favorite restaurant has been snubbed in favor of some other dubious selection.
I am shamefully no better. As part of my own ramblings for the Salt Lake Tribune, I already covered my five favorite dishes of 2013 – but I couldn't stop there, oh no, there were way more than five highlights in 2013. So here's a few more of my personal highlights, the best SLC dining from 2013 in no order whatsoever.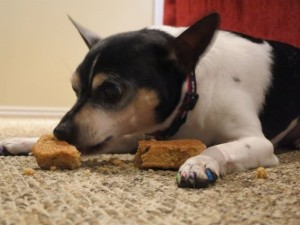 Les Madeleines. Did it really take me all these years before I sat down at this comfy little cafe and sampled a Kouing Aman? While those buttery nuggets from Northern France hog the limelight like Kim and Kanye, what won me over was the eclectic menu inspired by chef and owner Romina Rasmussen's travels. Maybe a pitch perfect Nicoise salad with excellent frites helped seal the deal. Or maybe it was the fact that the cool sidewalk patio is dog friendly, and our canine foodie went nuts over a Les Madeleines's doggie biscuit. Yep, that was it.
Naked Fish. Under the stewardship of owner Johnny Kwon, this restaurant continues to evolve at a tremendously giddy rate. From omakase creations to Poly Science
(affiliate link, we earn a commission on sales) gadgets in the kitchen through to creative dishes like tongue yakitori and live prawns – Naked Fish is seriously upping the ante for every other Japanese restaurant in town.
I aim to run a more in depth story this year, but in the meantime you will be hard pressed to find any other restaurant in town that's pushing the envelope as much as Naked Fish. And no, they don't serve all you can eat sushi.
Ho Mei BBQ. In addition to the stunning Shanghai cuisine from Boba World, Utah also welcomed Ho Mei BBQ into the ranks of first class Chinese restaurants this year. An array of daily roasted BBQ meats welcomes diners as they arrive while the menu jumps confidently from rice rolls to congee to comfort foods like chicken and salted fish fried rice. 2014 also looks like Utah's eclecticism will only increase too.
Bon Appe Thai. I get it, there are a lot of Thai restaurants. There are also a lot of coffee shops too, but people aren't calling baristas played out. Instead, lets move the conversation and start focusing on the best Thai restaurants.
Bon Appe Thai is one of the best Thai restaurants in SLC. Not marred by caving into Utah's sugar cane habit, the dishes here are robust and packed with vibrancy. The restaurant space is a notch above many of their peers, the staff impeccably polite and even more there's a drive through window when you don't want to set foot onto our Winterfell-esque streets.
Kathmandu. Kathmandu remains one of my personal goto restaurants in town. This is where you will find me when the zombie apocalypse finally arrives, deftly wielding a kebab as my weapon of choice. Staffed by one of the friendliest, most humble service staffs in town, and seemingly open every day of the year. I've relied on Kathmandu for takeout, date nights, new years eve meals, feeding out of town guests, birthdays and even gifts from their mini boutique/import store.
Tandoori dishes are unsurpassed and the Nepali specialties are all worth a look in too. There's nary a bad dish on the menu and on quieter nights I've even had a waiter recommend me a dish from his childhood, not on the menu – then cook it himself. The restaurant caters to just about everyone as well. There's wine and beer, vegetarian and vegan options, gluten free selections – heck there's even gluten free beer.
High West. As a member of the AFJ in 2013 I led a panel on the joys of drinking in Utah at the yearly AFJ conference. As part of the larger event I also took a tour of the High West distillery, met the team and sampled food and booze. A zombie apocalypse couldn't even put the dampers on hazily sampling High West's whiskies in afternoon – and calling it work.
A standout discovery for me this year though was High West's Silver Whiskey – a smooth as graphene concoction with unexpected notes of bananas, it was love at first ester. One of owner Dave Perkins many anecdotes on a vivid exploration of High West's past and future was the story behind the silver whiskey. US booze regulators mandate American Whiskey must be stored in oak – but critically not for how long. High West craftily pump the liquor through oak where it remains for mere seconds. The result is a whiskey even whiskey haters might crave.
That was my 2013. If I missed your favorite restaurant or business, please don't come after me with a crossbow – food critics and zombies suffer the same weaknesses. Instead, let us know your highlights from the year gone by, in the comments section below.
Pictured image above: three meat plate from R&R BBQ including brisket, ribs, pulled pork and hush puppies.
Hi, I'm Stuart, nice to meet you!  I'm the founder, writer and wrangler at Gastronomic SLC.  I'm a multiple-award winning journalist and have written in myopic detail about the Salt Lake City  dining scene for the better part of seventeen years.
I've worked extensively with multiple local publications from Visit Salt Lake to Salt Lake Magazine, not least helped to consult on national TV.   Pause those credits, yep, that's me! I'm also a former restaurant critic of more than five years, working for the Salt Lake Tribune.    I'm largely fueled by a critical obsession with rice, alliteration and the use of big words I don't understand.   What they're saying about me: "Not inaccurate", "I thought he was older", "I don't share his feelings".
Want to know more? This is why I am the way I am.
This article may contain content provided by one of our paid partners. These are some of the best businesses in Utah. For a list of all our current and past relationships see our
partnership history page
.