See here for 2015 Thanksgiving dining options in Salt Lake City.
See here, for Thanksgiving dining in SLC 2014 – perhaps the most delicious year yet!
As the holiday season starts its inevitable assault on our senses, it's easy to feel overwhelmed. The prospect of hosting family, tending the kitchen and keeping a smile on your face – well – even I've thought about holing up in the crawlspace until the new year near once or twice. Before you start investigating hibernation supplies though, check out these thanksgiving dining options for 2013, sure to take some of the stress and pressure off this holiday. The crawlspace will still be there as a last resort too.
Dining out
Forget cleaning the house this year – not to mention suffering the indignity of family inspecting your home for every fault and flaw (that's not just mine right?). Instead, go out to eat this year – a number of restaurants are offering some fabulous options.
Faustina: Downtown at Faustina, new chef de cuisines Joe Kemp is putting his stamp on the restaurant. This holiday, 3pm through 8pm chef Kemp has a special four course menu, with optional wine pairing. Sample everything from a traditional turkey dinner with all the trimmings through to pan seared halibut or stuffed pork loin. Full menu here.
454 E 300 S, Salt Lake City, UT 84111
(801) 746-4441
www.faustinaslc.com
Oasis Cafe: From 9am through 2pm this thanksgiving, enjoy Oasis Cafe's luxurious brunch menu with items like German Pancake's with blueberry compote ($8, pictured above) or their Salmon Lox Crostini with Boursin cheese, capers, onion and tomato confetti ($10). Find the full menu here.
151 S 500 E, Salt Lake City, UT 84102
(801) 322-0404
www.oasiscafeslc.com
Franck's: Or head out to Holladay where the creative team at Franck's have created a splendid four course set meal, available noon through 6pm for $55. Treat yourself to dishes like "Leek Steamed Halibut, Red Curry Pudding, Leek Soubise, Coconut Sticky Rice, Charred Cilantro Coulis with Micro Cilantro" and leave the lumpy potatoes for someone else's plate. Check out the full menu here.
6263 S Holladay Blvd, Holladay, UT 84121
(801) 274-6264
www.francksfood.com
Grub Steak: In Park City, the popular steakhouse is offering a hearty traditional menu loaded with all the family favorites like real gravy, mash, turkey and more. Adults pay $26.75 and kids $ 13.75. You can view the full menu here.
2093 Sidewinder Dr, Park City, UT 84060
(435) 649-8060
www.grubsteakrestaurant.com
La Caille: Offering a three course meal, 12:00 PM – 6:30 PM priced at $59 adults, $32 children 5 – 12, $10 children under 4. A full menu can be found on their calendar here.
9565 S Wasatch Blvd, Sandy, UT 84092
(801) 942-1751
www.lacaille.com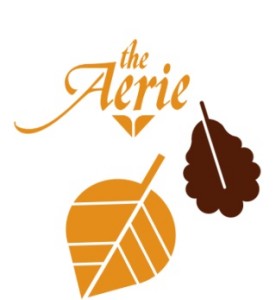 For the indecisive family…
…buffets are always a popular option for the big holiday meals. Several resorts are offering gourmet Thanksgiving buffets this year, including:
Snowbird @ The Aerie (full details)
11 a.m. – 8 p.m.
Adults $43, Kids (7-12) $19, tax and gratuity not included
Snowbird @ The Atrium (full details)
11 a.m. – 7 p.m.
Adults $40.95, Children 7-12 $17.95, 6 and Under Free
Canyons Resort (full details)
12:00 p.m. – 6:00 p.m.
$49 per adult, $17 per child (6-14), 5 and under eat free
Grand America's "Grand" brunch (full details)
10:00 a.m. – 2:00 p.m. (Last Seating)
$59.00 Adults (+ 22% tip and 7.85% tax), $29.50 Children 5 – 11 (+ 22% tip and 7.85% tax), children 4 and under free
Zermatt Homestead (full details)
Adults $49.95, 6-12 $32.95, 5-under $9.95
Montage Deer Valley (full details here)
12 p.m. to 8 p.m.
$75 for Adults and $30 for Children (ages 5-12).
See the following link for a full list of options in Park City for Thanksgiving 2013.
Smokin' Turkey
For something a little left field this year think about adding a touch of BBQ flavor to your Thanksgiving table. To get your guests licking their lips look no further than Kaisers BBQ and R&R BBQ in Salt Lake City. This year, both restaurants are now taking pre-orders for smoked turkey, 20lbs (pre-cooking) of smokey goodness that's sure to liven up your meal. $49.00 secures a Kaiser's bird and $85 bags you the R&R option. For more details call the restaurant direct.
Kaisers BBQ
962 S 300 W, Salt Lake City, UT 84101
(801) 355-0499
www.saltlakebbq.com
R&R BBQ
307 W 600 S, Salt Lake City, UT 84101
(801) 364-044
www.randrbbq.net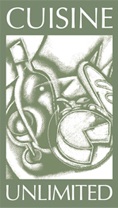 Don't even lift a finger
Or maybe you want someone else to cater the whole shebang – appetizers, turkey, sides and dessert. Cuisine Unlimited are again offering their Carefree Thanksgiving program in 2013. They do the prep, the cooking and even deliver (SLC $40.00, PC $55.00) if you like. All you have to do is entertain your guests and pretend you've slaved over a hot stove all day long. For more details and ordering contact (801) 268-2332 or check their site here.
Prices start from $32.50 per person and the menu available breaks down as follows:
Herb-Roasted Whole Turkey
(14-16 lbs. with minimum 10-person order or slightly higher for under 10)
Certified organic turkeys available with early orders at additional cost
Fresh Cranberry-Orange Chutney & Garlic & Sage Pan Gravy
Choice of
* Traditional Herb Stuffing
* Cornbread & Currant Stuffing
* Focaccia & Apple-Walnut Stuffing
Choice of One
* Herb-Infused Mashed Potatoes with Garlic & Sage Pan Gravy
* Three Cheese Scalloped Potatoes
* Smashed Parsnips
For Everyone
Maple-Glazed Sweet Potatoes with Cinnamon Pecan Streusel
Choice of
* Grilled Winter Vegetables
* Ginger-Orange Carrots
* Roasted Acorn Squash
* Green Beans with Fresh Herbs & Parmesan Bread Crumbs
Choice of One
* Pressed Arugula, Baby Romaine & Dried Fig Salad
* Topped with Maytag Bleu Cheese, Oven Roasted Tomatoes & Fried Julienne Sweet Potatoes served with Roasted Pine Nuts & Herbed Vinaigrette
* Mesclun Green with Peppered Pears, Crumbled Shepherd's Chèvre, Dried Cranberries & Toasted Walnuts Finished with a Champagne Vinaigrette
* Rustic Caesar Salad with Baby Romaine & Garlic Crostini, shaved Parmigiano-Reggiano & Caesar Dressing
All salads are accompanied by: Ciabatta Rolls & Sesame Knot Rolls with Herb Butter
Choice of Two Desserts
* Chocolate Hazelnut Torte with Raspberry Coulis
* Marqueza Torte with Raspberry Sauce
* Pumpkin Pecan Roll
* Colonial Pumpkin Pie with Nutmeg Chantilly Cream
* Baked Pears en Croute with Crème Anglaise
* Pecan Pie with Vanilla Scented Cream
Delicious additions to your Thanksgiving Dinner
* Brown Sugar & Clove Spiral Ham (additional $7.50 per person)
* Apple Squash Bisque with Hazelnut Crème Fraîche (additional $5.50 per person)
* Ginger Pumpkin Soup (additional $5.50 per person)
* Corn Chowder (additional $5.50 per person)
Hi, I'm Stuart, nice to meet you!  I'm the founder, writer and wrangler at Gastronomic SLC.  I'm a multiple-award winning journalist and have written in myopic detail about the Salt Lake City  dining scene for the better part of seventeen years.
I've worked extensively with multiple local publications from Visit Salt Lake to Salt Lake Magazine, not least helped to consult on national TV.   Pause those credits, yep, that's me! I'm also a former restaurant critic of more than five years, working for the Salt Lake Tribune.    I'm largely fueled by a critical obsession with rice, alliteration and the use of big words I don't understand.   What they're saying about me: "Not inaccurate", "I thought he was older", "I don't share his feelings".
Want to know more? This is why I am the way I am.
This article may contain content provided by one of our paid partners. These are some of the best businesses in Utah. For a list of all our current and past relationships see our
partnership history page
.